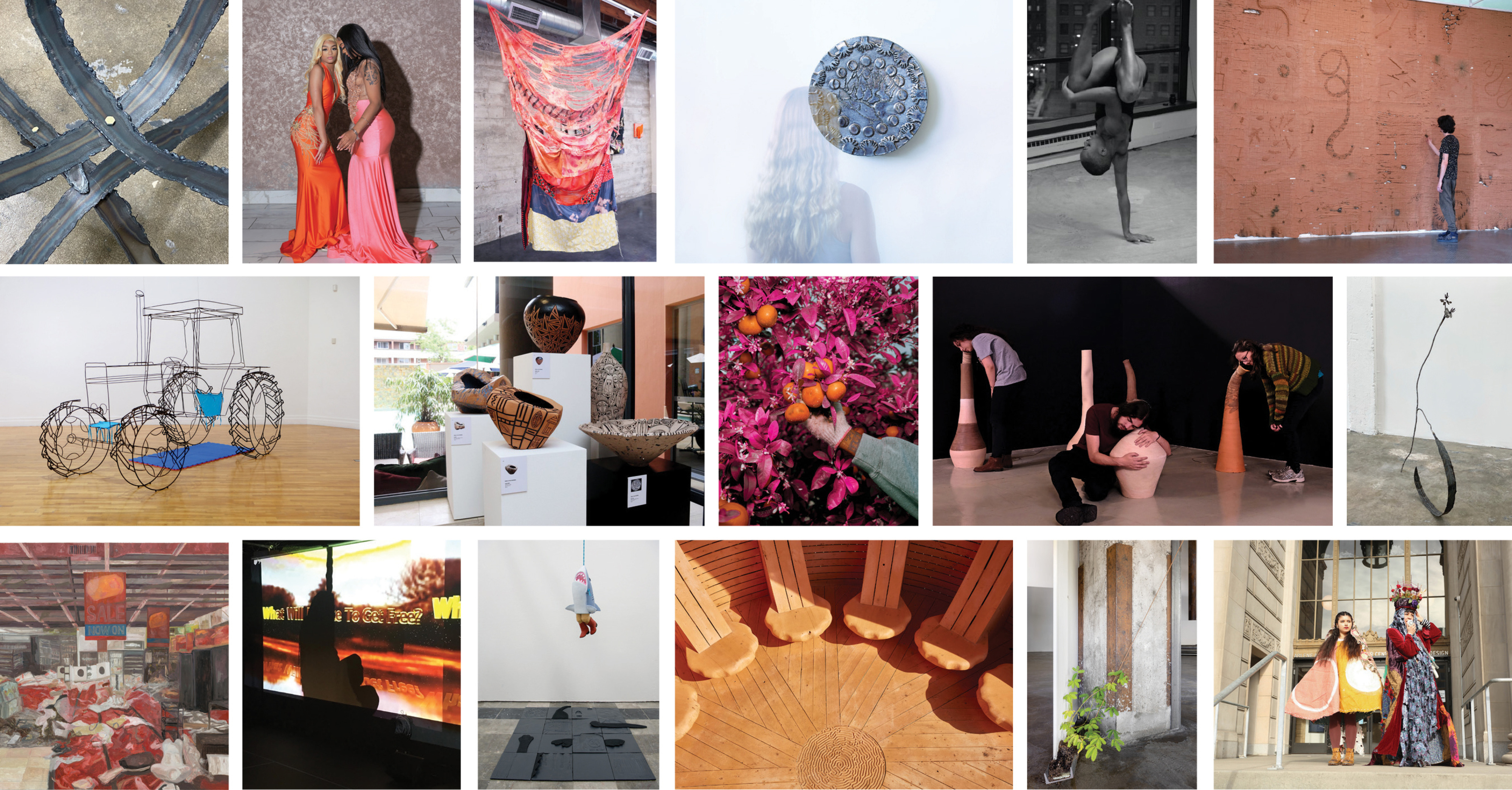 Open House / Open Studios
Date
Sat, Mar 25, 2023
Time
12:00–4:00 PM CT
Location
Bemis Center for Contemporary Arts
724 S. 12th Street

Free admission
RSVP
Visit with our current artists-in-residence to see their studios, view their works-in-progress, and discuss art, life, and their Bemis residency experience. Enjoy curator-led tours of our current exhibitions and guests can participate in a hands-on art activity by decorating their own opulent origami nails in exhibiting artist Imagine Uhlenbrock's pop-up nail salon. Witness her artistry as she paints and decorates a few giveaway winners' nails.
Schedule:
12–4 PM: Explore Artists' Studios
1 PM + 3 PM: Curator-led Gallery Tours
2–4 PM: Art Activity


Galleries are open from 11–5 PM
Open House / Open Studios guests leave with a better understanding of the myriad of ways the Bemis Center supports today's artists and why artists across the country and from around the world visit the Bemis to produce the art of tomorrow right here in Omaha.

SPRING 2023 ARTISTS-IN-RESIDENCE
Wesaam Al-Badry | Lincoln, NE
Luba Drozd | Brooklyn, NY | Sound Art + Experimental Music Artist-in-Residence
Laura Fitzgerald | Kerry, Ireland
Carolina Maki Kitagawa Frisby | Mexico City, Mexico
Nneoma Ilogu | Lagos, Nigeria | Curator-in-Residence
Angélica Maria Millán Lozano | Bogotá, Colombia + Brooklyn, NY
cat mahari | Chicago, IL
Libbi Ponce | Tampa, FL + Ecuador
Randi Renate | Rainbow Lake, NY
Rexy Tseng | Taipei, Taiwan
RodriguezRemor | Igatu, Bahia, Brazil
GET MORE ART IN YOUR INBOX

Bemis Center for
Contemporary Arts
724 S. 12th Street
Omaha, NE 68102

402.341.7130
info@bemiscenter.org