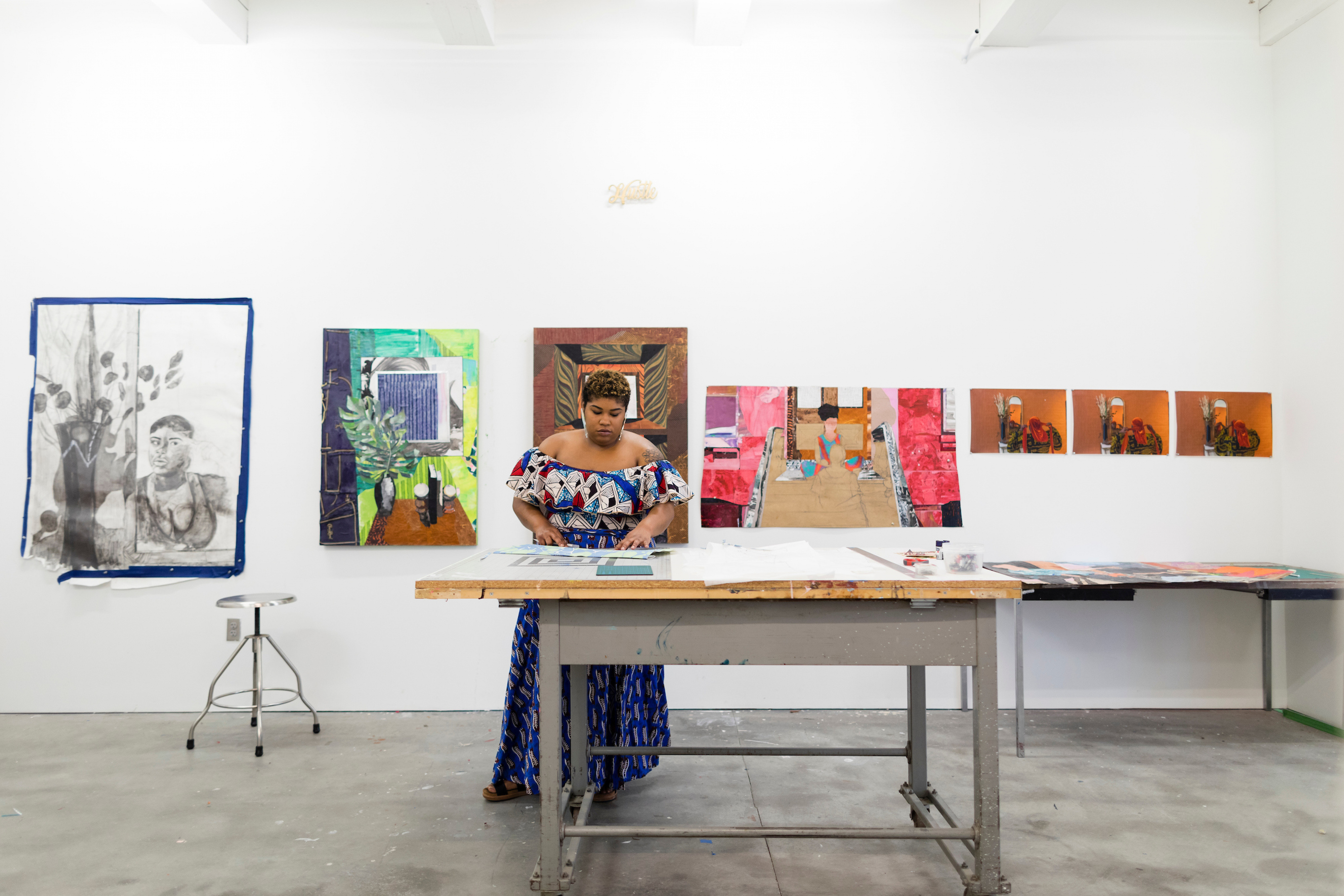 Sponsorship
Bemis Center sponsorship provides a valuable marketing platform, special benefits, and the opportunity to align your brand with Bemis's vision of inspiring an open and diverse dialogue through contemporary art.

Join leading local, national, and international businesses, grantmaking organizations, and individuals in supporting all aspects of our mission and operations.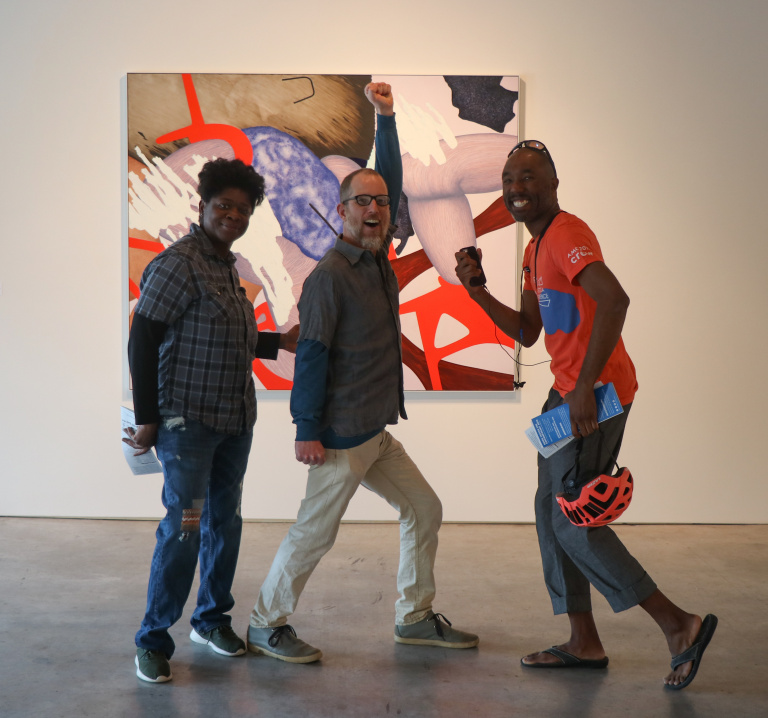 General Operations
Provide a foundation of operating support to make a broad range of educational and inspiring cultural experiences possible and always free and accessible.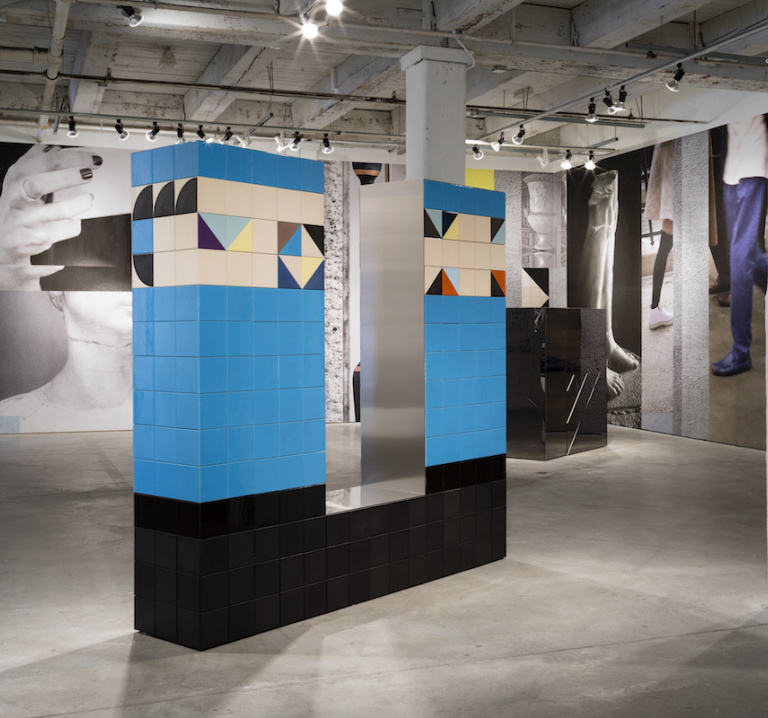 Exhibitions
Exhibition Sponsors help Bemis engage visitors of all ages through exhibitions focusing on the most innovative ideas, voices, and forms of art on a global scale. Exhibitions are always free and accessible, through the generous support of our sponsors.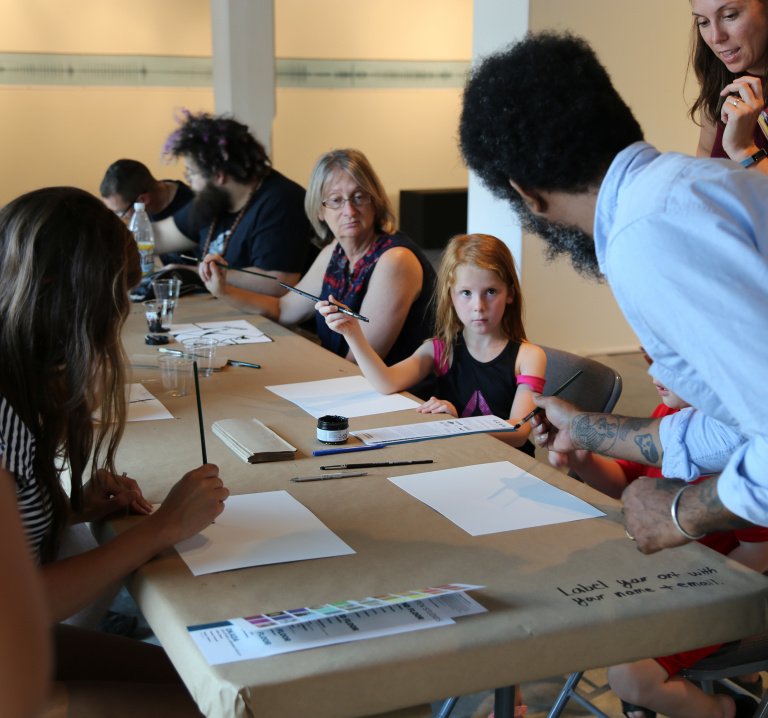 Public Programs
Public Programs Sponsors provide Bemis's diverse audiences free and accessible opportunities to learn about and be inspired by contemporary art. Artist-led classes and workshops, ARTalks, open studio events, panel discussions, film screenings, and performances provide the community direct access to artists and to their diverse approaches to art making and interpreting the world around us.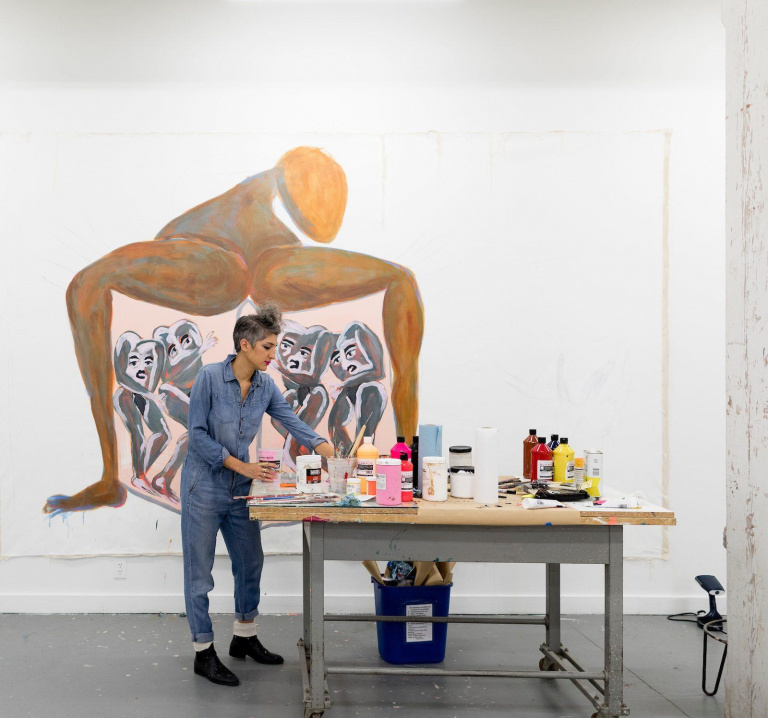 Residency
Residency Sponsors uphold Bemis's formidable, 40-year reputation as one of the top international residency programs. Attracting artists from around the world to Omaha, Nebraska, Bemis provides artists dedicated time, space, and resources to conduct research and to create new work through the generous support of our sponsors.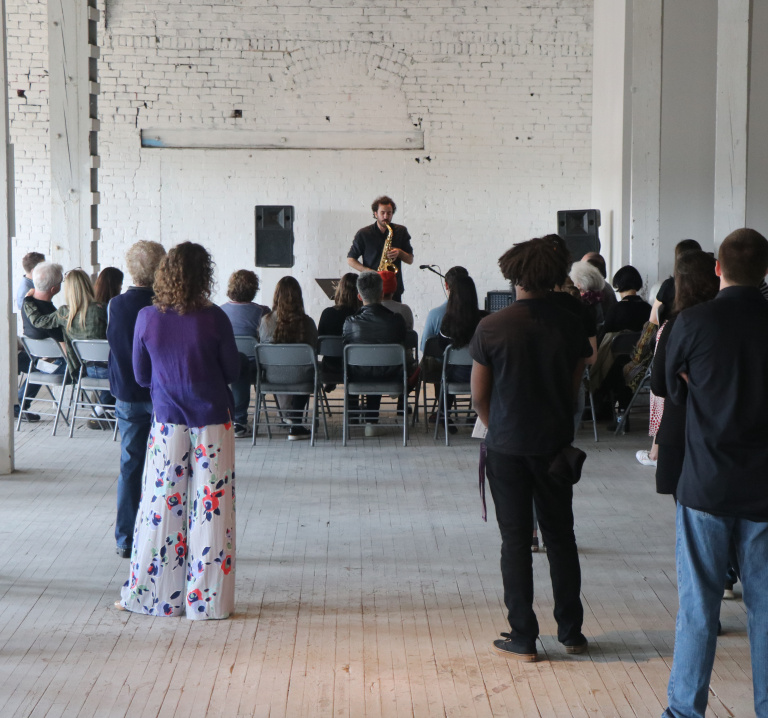 Alumni
Since Bemis Center's founding in 1981, more than 1,500 artists have participated in our Residency or have exhibited at Bemis. The Bemis Alumni Program ensures our ongoing relevance, impact, and connection to former artists by providing financial resources, unique opportunities, and expanding professional networks.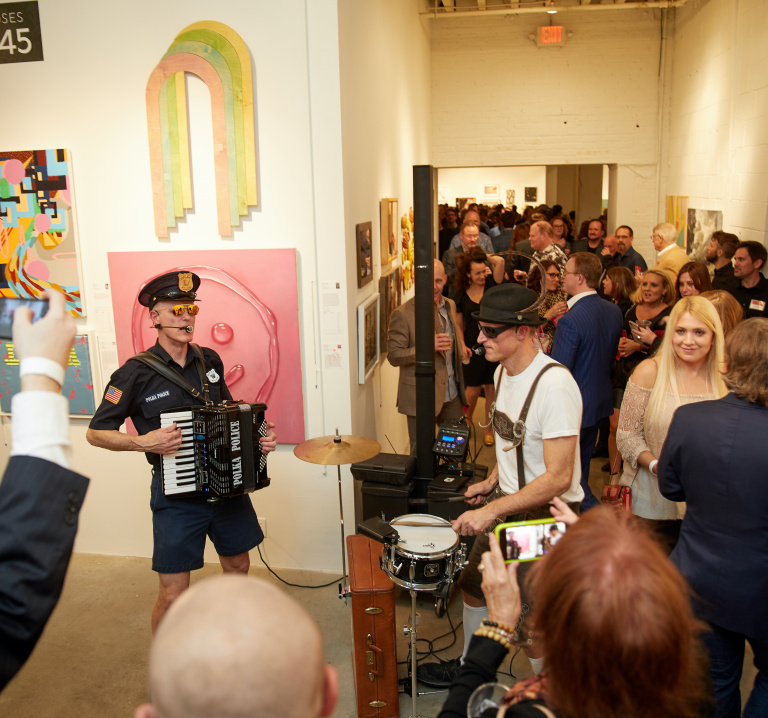 Events
Bemis Center's special events—such as its Benefit Art + Concert and Summer Arts Encounter featuring today's leading contemporary artists—provide premier marketing platforms while supporting all Bemis programs and operations. The events draw visitors to Omaha from across the midwest, ranging from emerging to established artists and young professionals to longstanding business leaders.
Explore sponsorship levels below or contact us to discuss the opportunities that best align with your philanthropic goals.
Benefits
Benefits of Benefactor Sponsorship extended for two individuals and recognition on digital program materials only.
Benefits for four individuals, including:
PROGRAMS & INFORMATION
Subscription to our mailing list including the Time + Space journal and e-newsletter.

Invitations to exhibition openings, gallery talks, Open House / Open Studios, panel discussions, and performances at LOW END.
BEMIS SWAG & DISCOUNTS
The latest Bemis swag.

10% off at our Old Market neighbors Brickway Brewery & Distillery, Le Bouillon's Howard Street Wine Merchant and Brownie Bar.

20% off one Bemis exhibition catalogue.
SPECIAL ACCESS & EXPERIENCES
Invitations for four to exclusive member events such as the Artist + Member Previews for the Benefit Art Auction Exhibition.

Four complimentary tickets to the 2022 Benefit Art Auction.
RECOGNITION + LOGO PLACEMENT
Logo in program-related print and digital materials and publicity, including printed mailers and posters placed throughout the Omaha metro.

Logo on title wall at exhibition entrance.

Logo on exhibition banner prominently displayed near Bemis's front entrance.

Logo in Sponsor listings on-site and in printed materials for one year including in Time + Space and exhibition brochures.
All benefits above, extended for six individuals, plus:
ENTERTAINING OPPORTUNITIES
One customized event and tour hosted at Bemis for Sponsor's employees, clients, and associates during non-public hours
$9,664 (less the fair market value of facility rental, if applicable) tax-deductible
All benefits above, extended for eight individuals, plus:
ENTERTAINING OPPORTUNITIES
Two customized events and tours hosted at Bemis for Sponsor's employees, clients, and associates during non-public hours
CUSTOMIZED BENEFITS
Opportunity to customize additional recognition benefits to suit your business
$24,552 (less the fair market value of facility rental, if applicable) tax-deductible
To learn more or to customize a sponsorship opportunity
Ellie Novak
Development Director
402.341.7130 x 16
ellie@bemiscenter.org
XOXOXO
Bemis Center's mission is made possible, in part, by our generous sponsors.
GET MORE ART IN YOUR INBOX

Bemis Center for
Contemporary Arts
724 S. 12th Street
Omaha, NE 68102

402.341.7130
info@bemiscenter.org