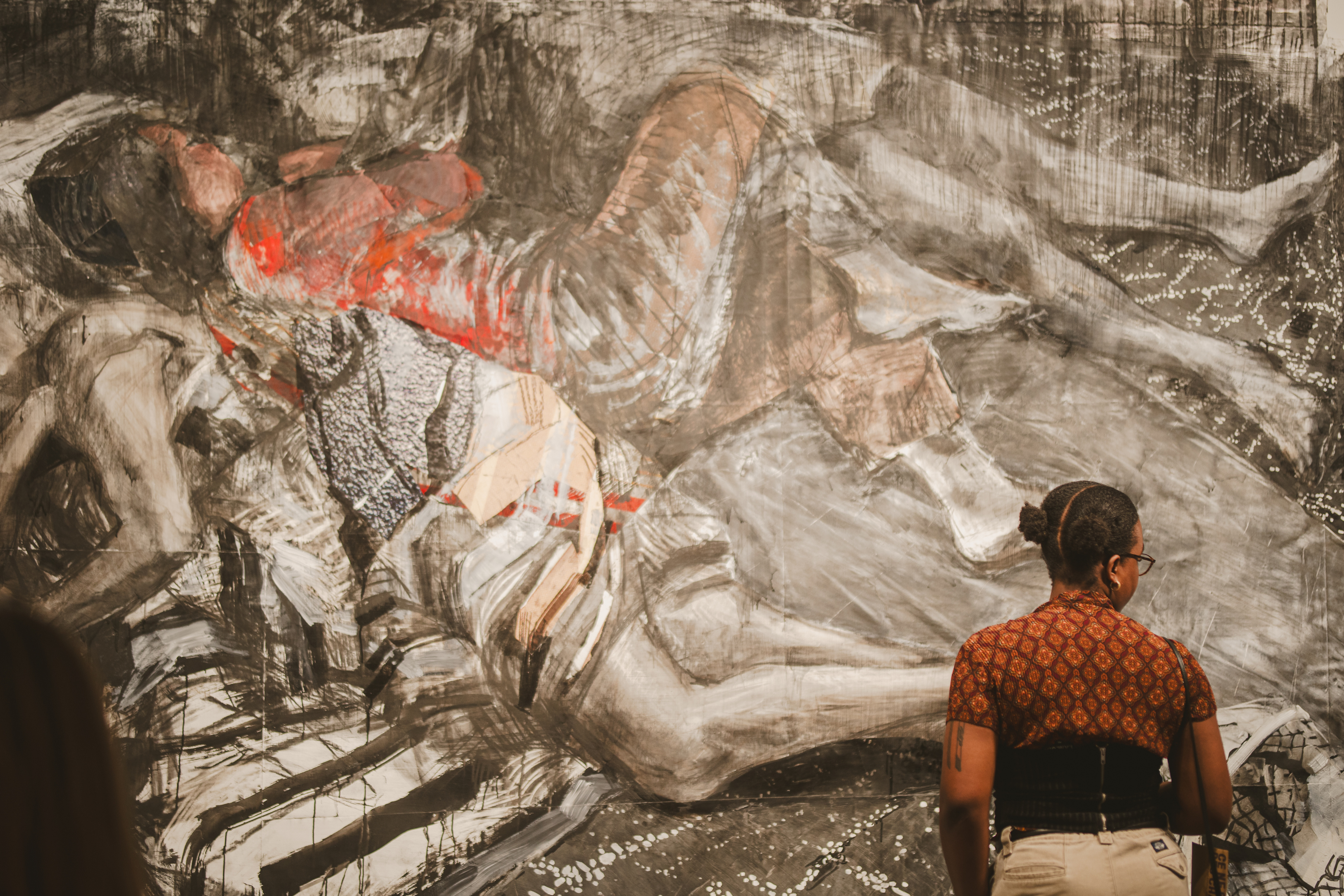 Bemis Center for
Contemporary Arts
Located in the Old Market, Omaha's arts and culture district,
at the corner of 12th and Leavenworth Street.


724 S. 12th Street Omaha, NE 68102
402.341.7130
info@bemiscenter.org
Free Admission
Exhibitions, public programs, and LOW END performances at Bemis Center for Contemporary Arts are always free admission thanks to the generosity of our members, donors, and sponsors.
Accessibility
Bemis Center for Contemporary Arts is committed to making our buildings and programs as accessible as possible. To learn more please visit our full accessibility page.
If you have questions or would like support with specific access needs such as language translation or special seating, please contact Rachel at access@bemiscenter.org or 402.341.7130. For programs, we ask that you contact us at least five days prior to your visit and we will do our best to help you attend comfortably.
Learn more
Tours
Tours for groups of 10 or more are available by reservation during regular hours and include information about Bemis Center's history and programs, current exhibitions, and upcoming public programs. Artist-in-residence studios are currently unavailable for tours. Tours generally last one hour with a suggested donation of $10 per adult and $5 per student and/or accompanying educators. If you have specific questions about certain Bemis programs, please specify in your email.


To schedule a tour, please call 402.341.7130 x 32 or email abby@bemiscenter.org.
GET MORE ART IN YOUR INBOX

Bemis Center for
Contemporary Arts
724 S. 12th Street
Omaha, NE 68102

402.341.7130
info@bemiscenter.org