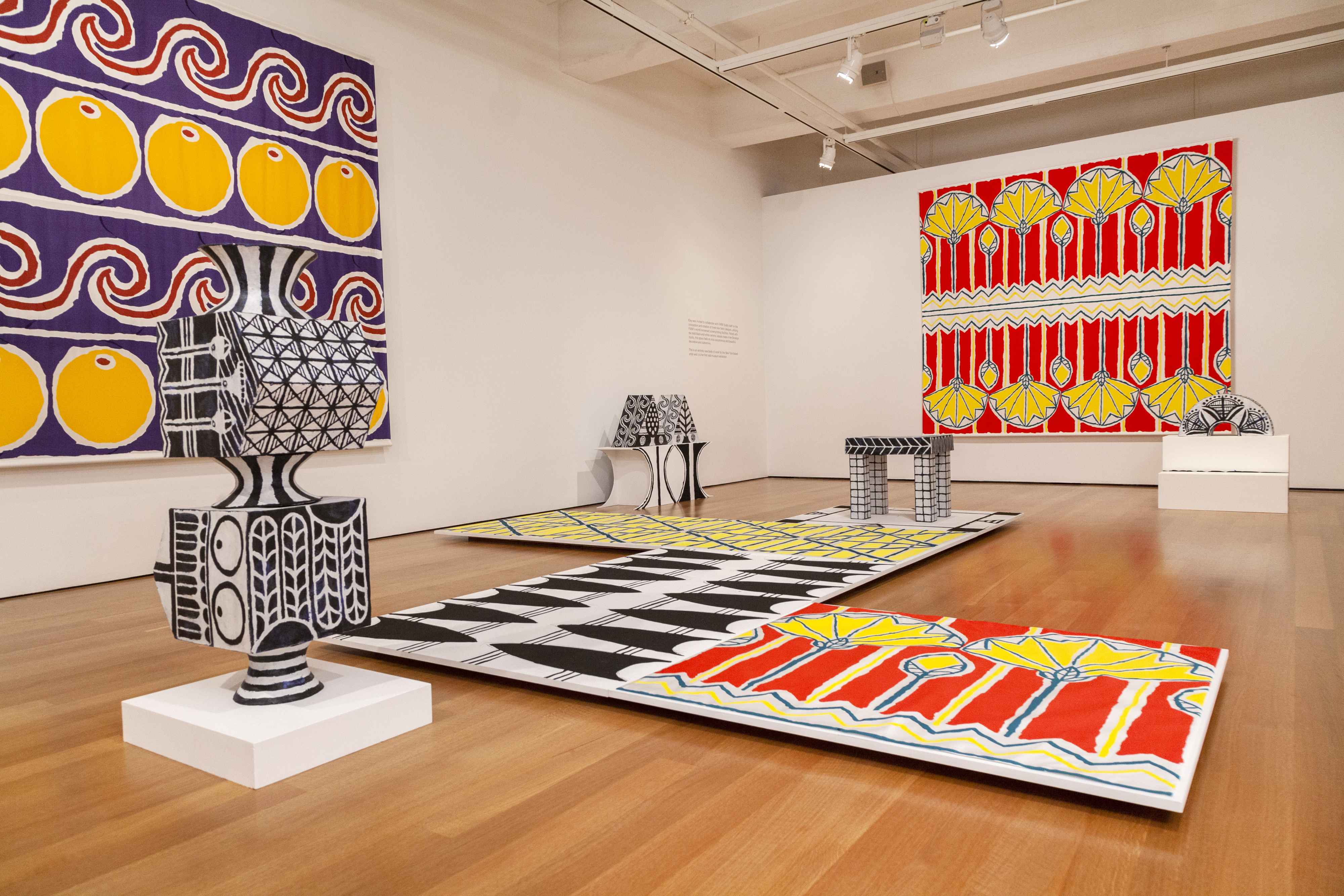 Bemis Center for
Contemporary Arts
Located in the Old Market, Omaha's arts and culture district,
at the corner of 12th and Leavenworth Street.


724 S. 12th Street Omaha, NE 68102
402.341.7130
info@bemiscenter.org
Free Admission
Exhibitions, public programs, and LOW END performances at Bemis Center for Contemporary Arts are always free admission thanks to the generosity of our members, donors, and sponsors.
Visitor Code of Conduct
The following Visitor Code of Conduct has been implemented to keep staff and visitors as safe as possible and to avoid the spread of COVID-19:
When visiting Bemis Center and attending programs and events, visitors agree to adhere to the following guidelines:

Visitors should stay home if they are not feeling well or have been exposed to COVID or experienced any COVID symptoms in the past 48 hours.

Face Coverings Indoors
Use of a face covering is at each visitor's discretion when indoors.

Please Note:

Hand-Sanitizing Stations + Cleaning Protocols
Restrooms, elevators, and other high-touch areas are cleaned and disinfected throughout the day. Hand-sanitizing stations are offered at entrances, elevators, and other high-traffic areas.
Air Quality + Ventilation
HVAC systems with MERV 13 filters, which have been identified to be much more effective in trapping microscopic particles including Covid-19, have been installed to improve air quality and ventilation and expand the use of high-efficiency filters in both Bemis Center buildings.

These policies are based on guidance and recommendations issued by the federal Centers for Disease Control and Prevention (CDC), and other public health authorities.

If you have questions, contact us at info@bemiscenter.org.
Accessibility
Bemis Center for Contemporary Arts is committed to making our buildings and programs as accessible as possible. To learn more please visit our full accessibility page.
If you have questions or would like support with specific access needs such as language translation or special seating, please contact Rachel at access@bemiscenter.org or 402.341.7130. For programs, we ask that you contact us at least five days prior to your visit and we will do our best to help you attend comfortably.
Learn more
Tours
Tours for groups of 10 or more are available by reservation during regular hours and include information about Bemis Center's history and programs, current exhibitions, and upcoming public programs. Artist-in-residence studios are currently unavailable for tours. Tours generally last one hour with a suggested donation of $10 per adult and $5 per student and/or accompanying educators. If you have specific questions about certain Bemis programs, please specify in your email.


To schedule a tour, please call 402.341.7130 or email info@bemiscenter.org.
GET MORE ART IN YOUR INBOX

Bemis Center for
Contemporary Arts
724 S. 12th Street
Omaha, NE 68102

402.341.7130
info@bemiscenter.org