About Us
MISSION
Bemis Center for Contemporary Arts facilitates the creation, presentation, and understanding of contemporary art through an international residency program, exhibitions, and educational programs.

VISION
Our vision is to inspire an open and diverse dialogue on the critical issues that give shape and meaning to the human condition.

VALUES
As an artist-centric nonprofit, we honor and respect the critical role artists play in our society. We value creativity, trust, courage, diversity, acceptance, and the open exchange of ideas and worldviews.

RACIAL EQUITY
As an institution and as individuals, we raise our voices to support change and push back against all forms of oppression and injustice. Read more about racial equity at Bemis.
Bemis Center for Contemporary Arts was created by artists, for artists.
In 1981, founders Jun Kaneko, Tony Hepburn, Lorne Falk, and Ree Schonlau established the organization as an Artist-in-Industry program called Alternative Worksite which placed artists at industrial sites. It soon became clear that the gift of time, space, and support fulfilled a vital need for artists at the leading edge of their disciplines.
With the help of public and private partners, renovation began on the vacant Bemis Bag Warehouse in Omaha's historic Old Market. In honor of its new home, the organization was renamed The Bemis Foundation. The startup Artist-in-Residence program served as a laboratory for artists to research, experiment, and take creative risks free from expectation. In 1995, the organization moved into its current headquarters, the 100,000 sq. ft. McCord-Brady wholesale grocery warehouse, and became Bemis Center for Contemporary Arts.
Quickly gaining a reputation as an international leader in the field of artist communities, Bemis Center began expanding programming to further support artists. The organization created an ambitious Exhibition Program, developing projects with international artists that focus on site-specific, immersive, and socially engaged work. Public Programs at Bemis are designed to ignite civic engagement through the development of professional development for artists, education initiatives, and community collaborations. These additions have supported artistic processes and catalyzed artists' work to engage and challenge the public.
Bemis Center launched the Building | Bemis capital campaign in 2009. This $2.6 million expansion included the addition of five new live/work studios, a 2,000 sq. ft. multipurpose space, and a loading dock. Construction was completed in October 2011 with the renovation of the 9,000 sq. ft. Okada Sculpture & Ceramics Facility.
In 2017, Bemis Center's Curator-in-Residence Program was established as the first of its kind in Nebraska. This unique program provides curators the opportunity to participate in the Bemis Residency Program, serve as a professional resource to Bemis artists-in-residence and the Greater Omaha arts community, and organize exhibitions and public programs at Bemis Center.
Bemis Center's Sound Art + Experimental Music Program launched in 2019 with lead support from The Andrew W. Mellon Foundation. The program includes a special track within the Residency Program for artists working in sound, composition, voice, and music of all genres and LOW END, a live music venue. The University of Nebraska-Lincoln's design-build program, FACT (Fabrication and Construction Team), worked in close collaboration with Jeff Day, UNL professor and architect with Actual Architecture, artist and carpenter Sean Ward, musicians, sound engineers, mechanical experts, and Bemis staff to envision the program's dedicated space. Under the guidance of Day, the students designed and helped build the Program's custom facilities including a recording and rehearsal studio and music venue. Forthcoming amenities as part of this program include a green room for performers, a custom bar, and pre-event lounge. LOW END features free live shows by local, national, and international sound artists, composers, and experimental musicians. These performances aim to not only build new audiences and a greater appreciation for nontraditional forms of sound but also to liberate artists to take risks and present truly avant-garde work.
More than 1,500 artists have called Bemis home or presented their work in our galleries, participating in global conversations at the forefront of contemporary culture. Today, Bemis Center remains an artist-centered organization whose sole mission is to support artists and cultural production. This mission is why Bemis perpetually strives to give the institution to artists, empowering them to take time, take risks, and create art that gives meaning to the world around us.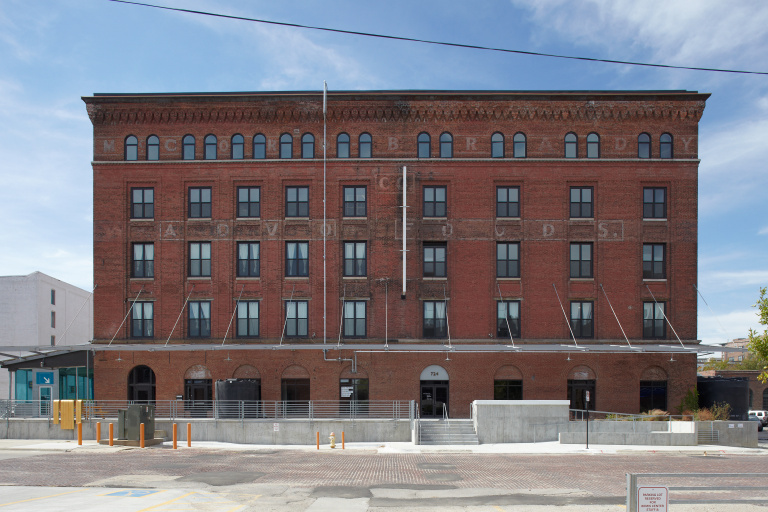 Bemis Center for Contemporary Arts operates on a land that has been a site of human activity for thousands of years. This site was the territory of the UmonHon (Omaha), Ponca, Pawnee, Otoe, Missouri, and the Ioway peoples. UmonHon means "upstream," a name marking the tribe's settlement location on the banks of the Missouri River. Nebraska's name is derived from the word "Nibthaska" meaning "flatwater" in the UmonHon language. In 1854, the UmonHon tribe was led to believe that they were securing U.S. protection by signing a treaty, giving up the land that now makes up the city of Omaha. Through several broken treaties, the UmonHon have a reservation one hour north of Omaha.
In May 2020, Bemis Center for Contemporary Arts made the following public statement:

At Bemis Center, we value creativity, trust, courage, diversity, tolerance, and the open exchange of ideas and worldviews. It is with that in mind that we cannot stay silent about the violence we are witnessing against Black lives. Together, with the Black community, we condemn every form of racism, bigotry, and violence. Like so many, we are grieving.

As an institution and as individuals, we are raising our voices to support change and push back against all forms of oppression and injustice that have led us to this moment. In solidarity with our vibrant and creative community of Black artists, staff, supporters, and audiences who help make Bemis a space where people come together to better understand the world. We lean into art and conversation, knowing this can help us change the course of history.

Black lives matter. Black voices matter. Black art matters. To those already doing this work, we thank you for leading the way. We send comfort to those in our community who are experiencing this trauma personally.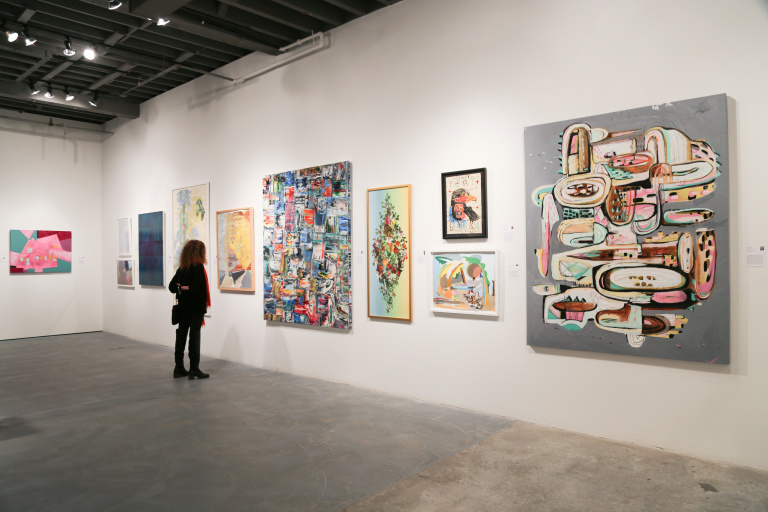 Ideal candidates share our values of creativity, trust, courage, diversity, tolerance, and the open exchange of ideas and worldviews. Applicants of all races, genders, sexual orientation, religion, ethnicity, national origin, and all other characteristics that make us different are encouraged to apply.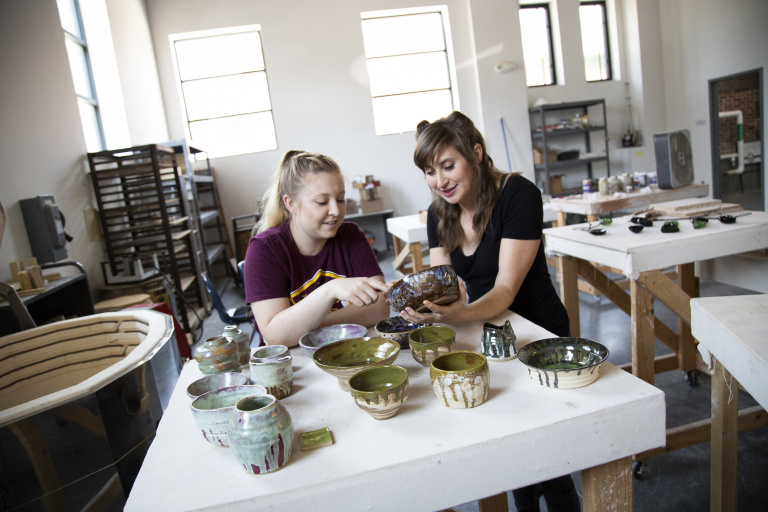 Bemis Center interns assist staff and artists-in-residence with artistic and collaborative projects that help run the organization, execute exhibitions, deliver programs, connect with audiences, and support artists in the creation of new art. Internships at Bemis Center are unpaid positions. Interns may arrange to receive academic credit, but it is not required.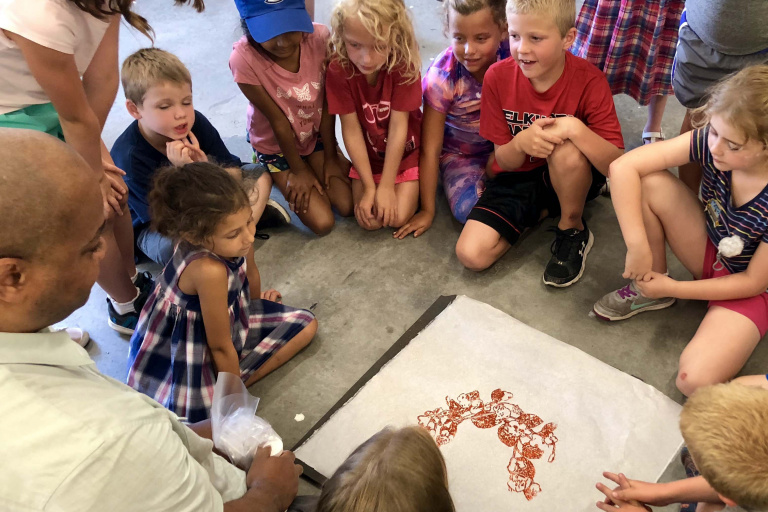 Tours are available by reservation during regular hours and include information about Bemis Center's history and programs, current exhibitions, and upcoming public programs. Artist-in-residence studios are currently unavailable for tours. Tours generally last one hour with a suggested donation of $10 per adult and $5 per student and/or accompanying educators.

To schedule a tour, please call 402.341.7130 or email info@bemiscenter.org.
Give us a call or use the form to get in touch
BEMIS CENTER FOR CONTEMPORARY ARTS IS A MEMBER OF:
GET MORE ART IN YOUR INBOX

Bemis Center for
Contemporary Arts
724 S. 12th Street
Omaha, NE 68102

402.341.7130
info@bemiscenter.org