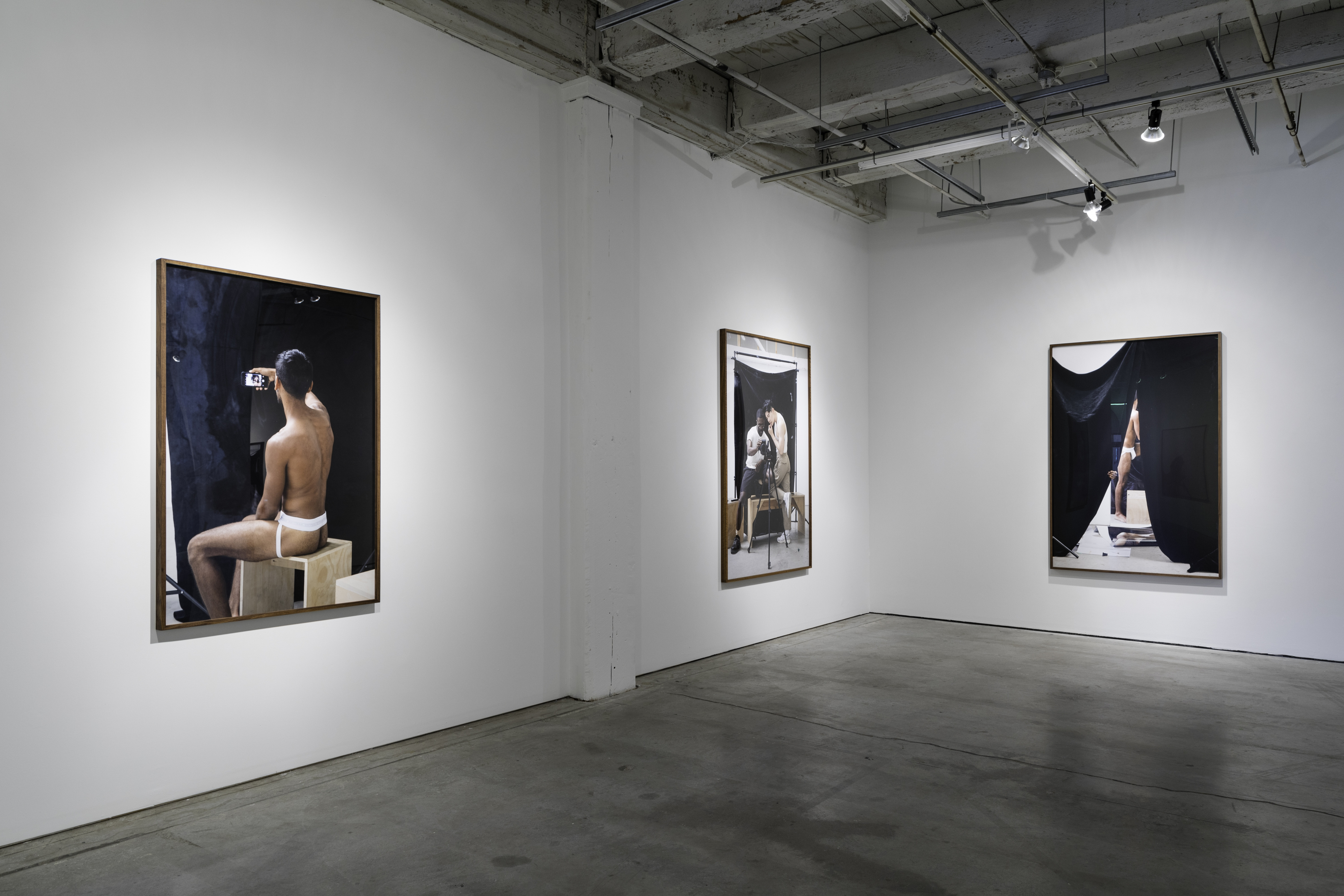 Paul Mpagi Sepuya: Drop Scene
December 10, 2020–April 24, 2021
Rachel Adams, Bemis Chief Curator and Director of Programs
Paul Mpagi Sepuya's unconventional portraits and other studio-based photographs explore the artist's relationship between himself and the camera, sexuality, friendship, and the space of the studio, which are intertwined and radically dependent on each other. Through his explorations, Sepuya opens up his world to the viewer, leaning into the dust and smudge marks that lay on a mirror, or adding bodies to the space with work prints pinned to the walls. Cameras play a central role, reflected back at the viewer while they focus on the formal yet playful performance of bodies within Sepuya's space. These photographs not only offer a glimpse into the tenderness that exists between artist and sitter but underscores the presence of Black, brown, and queer bodies within the work.

While living somewhere between revelation and obscuration, these portraits are experimental yet controlled, and the work often depends on blackness to make visible the traces of the subject, revealed via curtain, skin, or piece of clothing. This encourages one to look deeply, scouring out details while being denied by the theatrical minimalism of a black curtain hung in just a way that negotiates the space, the ongoing relationship, and all that surrounds it. The work is dynamic, self-reflexive, and powerful, offering an intimacy that embraces itself while contributing a newness to studio photography.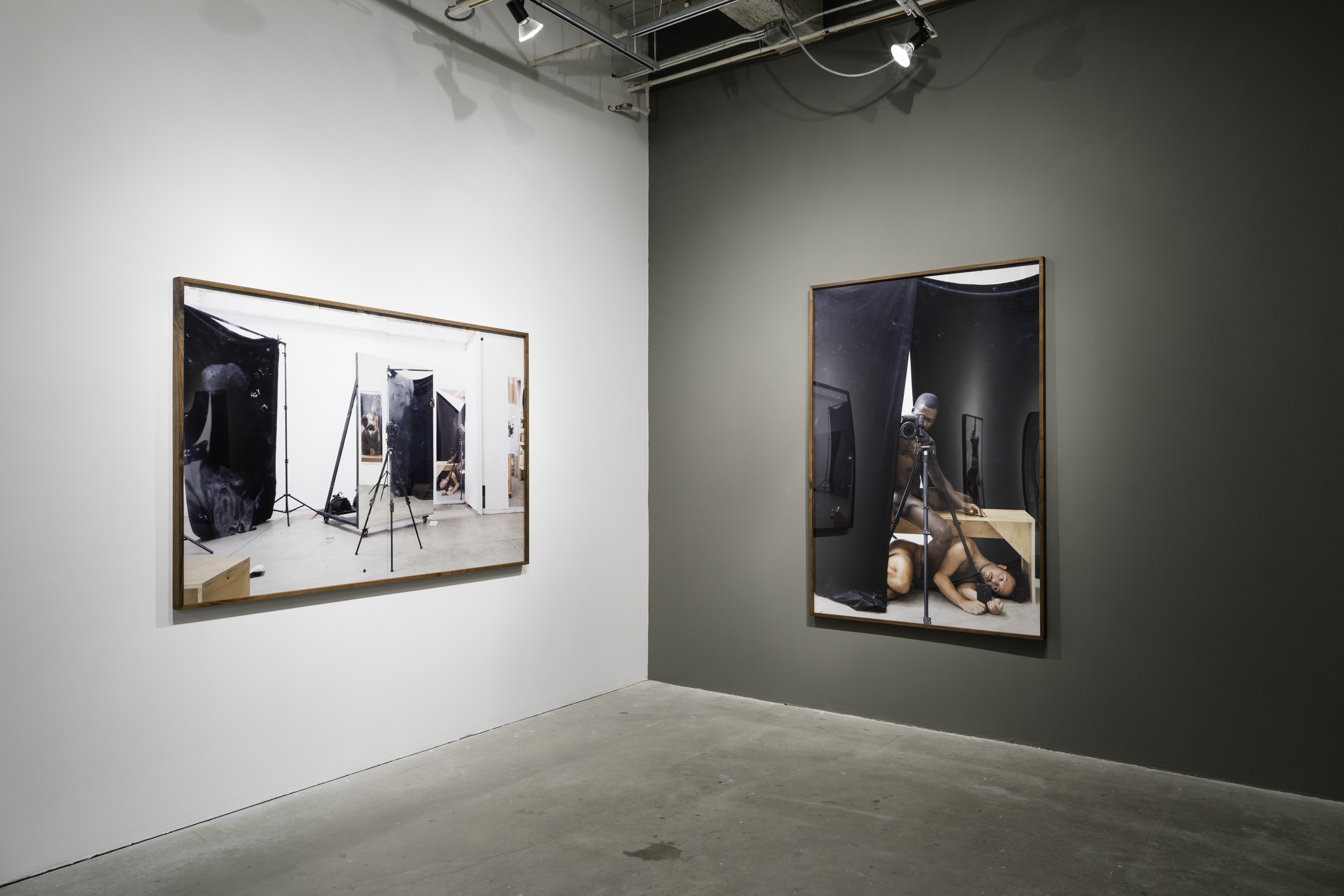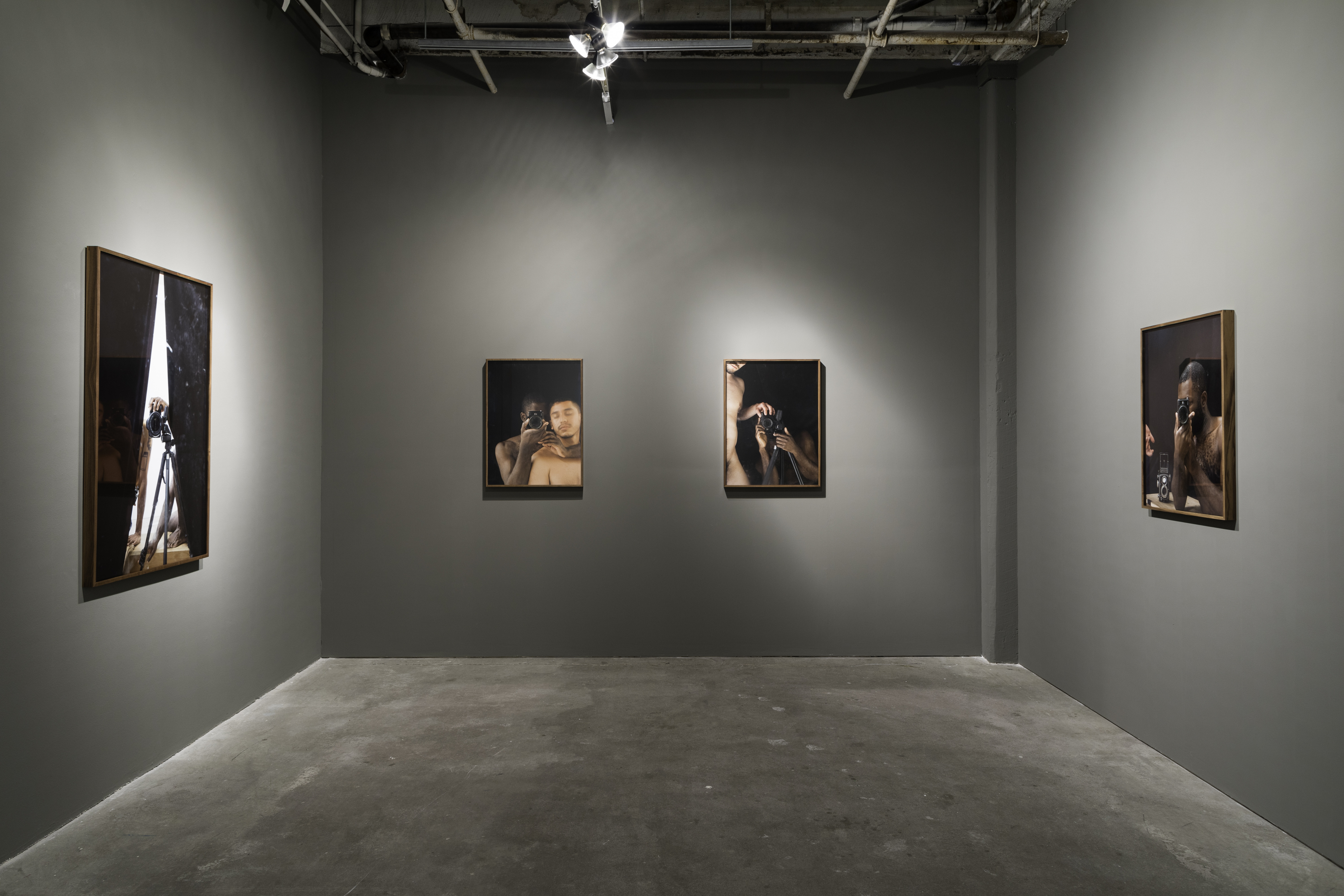 Paul Mpagi Sepuya's (b. 1982, San Bernardino, CA) work is held in a number of major museum collections worldwide including the Museum of Modern Art, New York; the Whitney Museum of American Art, New York; the Studio Museum in Harlem, New York; Museum of Contemporary Art, Los Angeles; and the Museum Fine Arts, Houston; among many others. His work has been featured in numerous exhibitions at venues that include the Museum of Contemporary Art, Los Angeles; the Contemporary Art Museum Houston; the Walker Art Center, Minneapolis; the International Center of Photography, New York; the Museum of Contemporary Art, Chicago; the Museum of Modern Art, New York; the Artist's Institute, New York; and the Institute of Contemporary Art, Philadelphia; among others. He was featured in the 2019 Whitney Biennial.
Curated together under the rubric of Intimate Actions, the three solo exhibitions: Maria Antelman: Soft Interface, Joey Fauerso: Inside the Spider's Body, and Paul Mpagi Sepuya: Drop Scene are centered on the theme of intimacy and how it enters into representations of the body, one's connection to space and surroundings, and our relationships.
Intimate Actions is generously supported, in part, by:
GET MORE ART IN YOUR INBOX

Bemis Center for
Contemporary Arts
724 S. 12th Street
Omaha, NE 68102

402.341.7130
info@bemiscenter.org