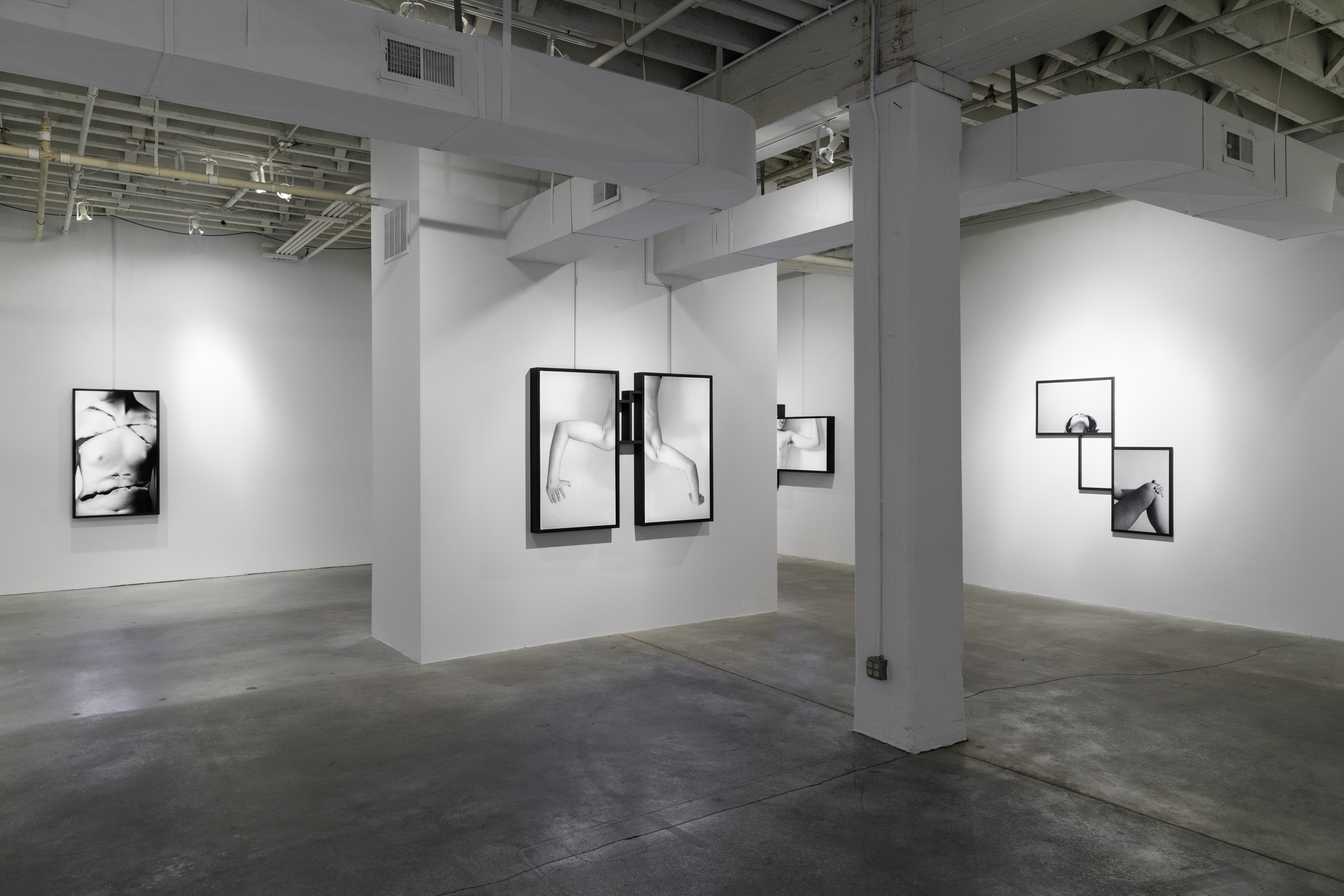 Maria Antelman: Soft Interface
December 10, 2020–April 24, 2021
Rachel Adams, Bemis Chief Curator and Director of Programs
With references to classical sculpture and archeology, Maria Antelman's work in Soft Interface acknowledges the line between permanence and impermanence. Intimately photographing herself and her family and then splicing these with imagery from the natural landscape–referencing bodies as historic sculptures–Antelman intertwines the human form (humanity) with the porous stones of the earth. Creating formal connections through diagrammatic framing techniques, Antelman's photographs, and closed loops (gifs) are transformative.

Her process includes photographing primarily with 35mm film, then scanning, manipulating, and/or animating the images, editing and displaying the final work within the designed frames. While previous works have focused on the intersection of humanity with computer technology, the work in Soft Interface is rooted in stone, the base element for all future technological development. As a native of Greece, Antelman culls deeply from history while dually imagining the future.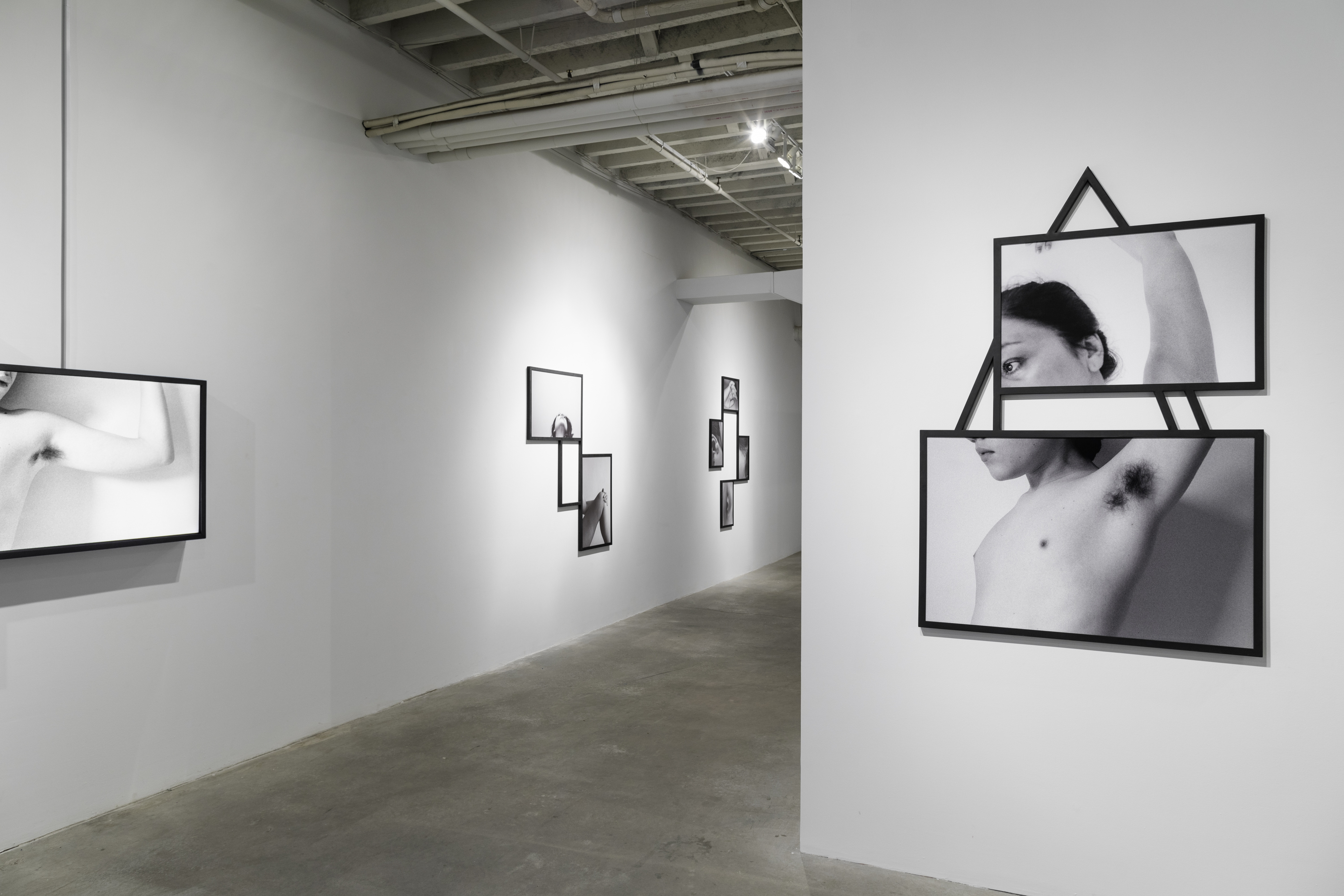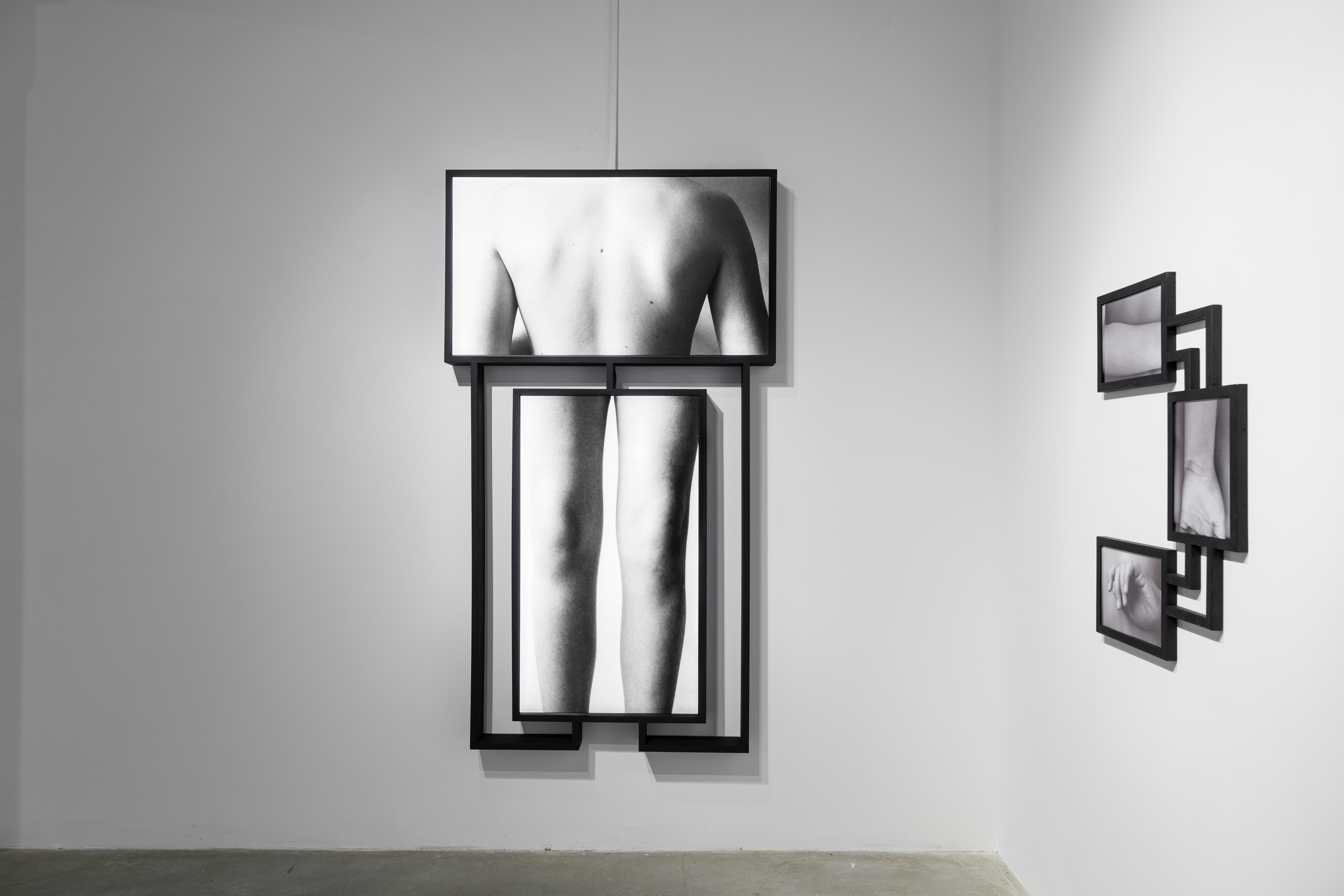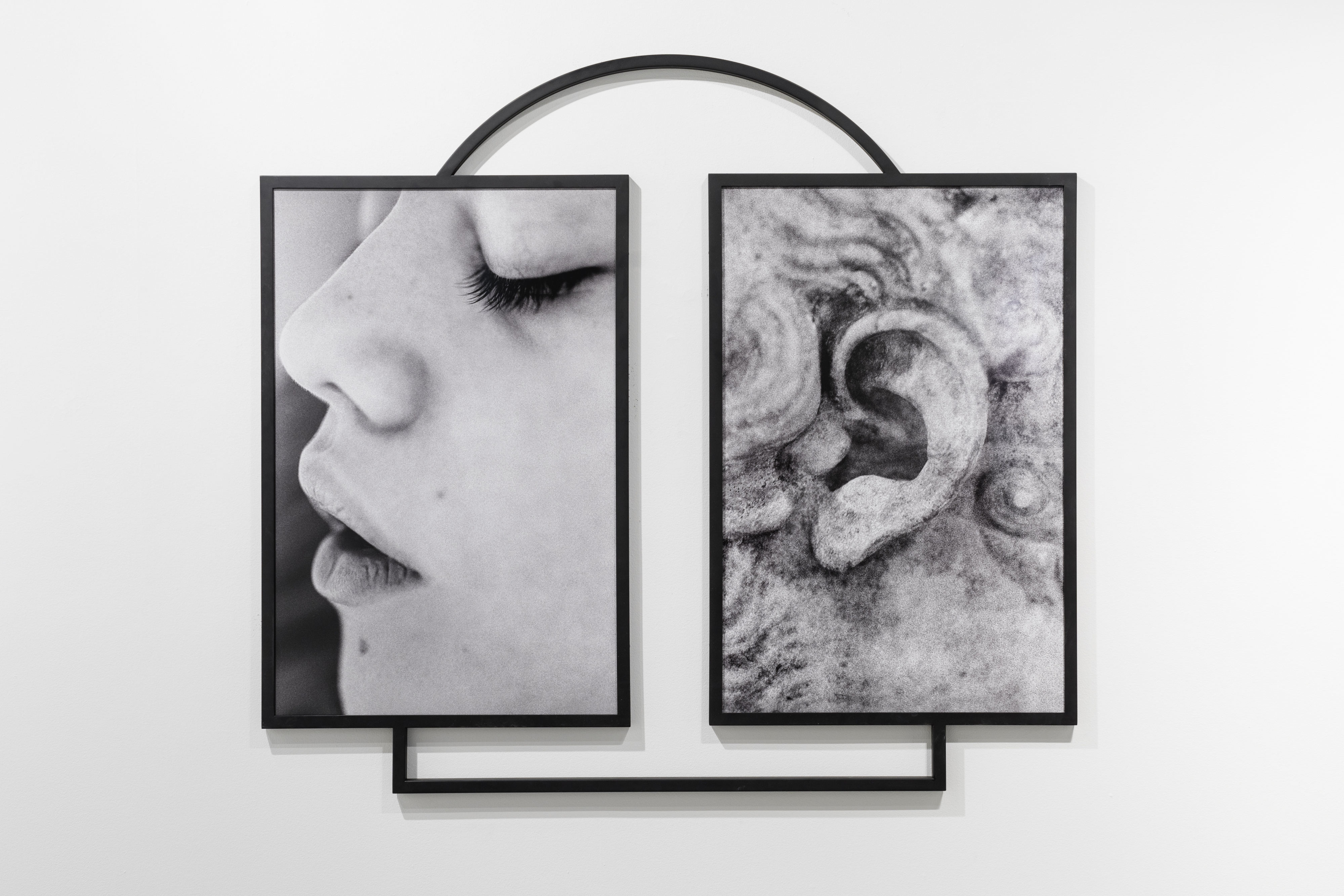 Maria Antelman (b. 1971, Athens, Greece) is a visual artist based in New York. She works mainly with 35mm film photography and she holds an MFA in New Genres from Columbia University. Recent exhibitions include Companion Pieces: New Photography 2020 at The Museum of Modern Art in New York; Mechanisms of Affection (solo) at the VAC, UT Austin (2019); Disassembler (solo) at Pioneer Works, Brooklyn (2018). She has been awarded production grants from the Onassis Foundation USA, the National Museum of Contemporary Art, Athens, and the J.F. Costopoulos Foundation.
Curated together under the rubric of Intimate Actions, the three solo exhibitions: Maria Antelman: Soft Interface, Joey Fauerso: Inside the Spider's Body, and Paul Mpagi Sepuya: Drop Scene are centered on the theme of intimacy and how it enters into representations of the body, one's connection to space and surroundings, and our relationships.
Intimate Actions is generously supported, in part, by:
GET MORE ART IN YOUR INBOX

Bemis Center for
Contemporary Arts
724 S. 12th Street
Omaha, NE 68102

402.341.7130
info@bemiscenter.org