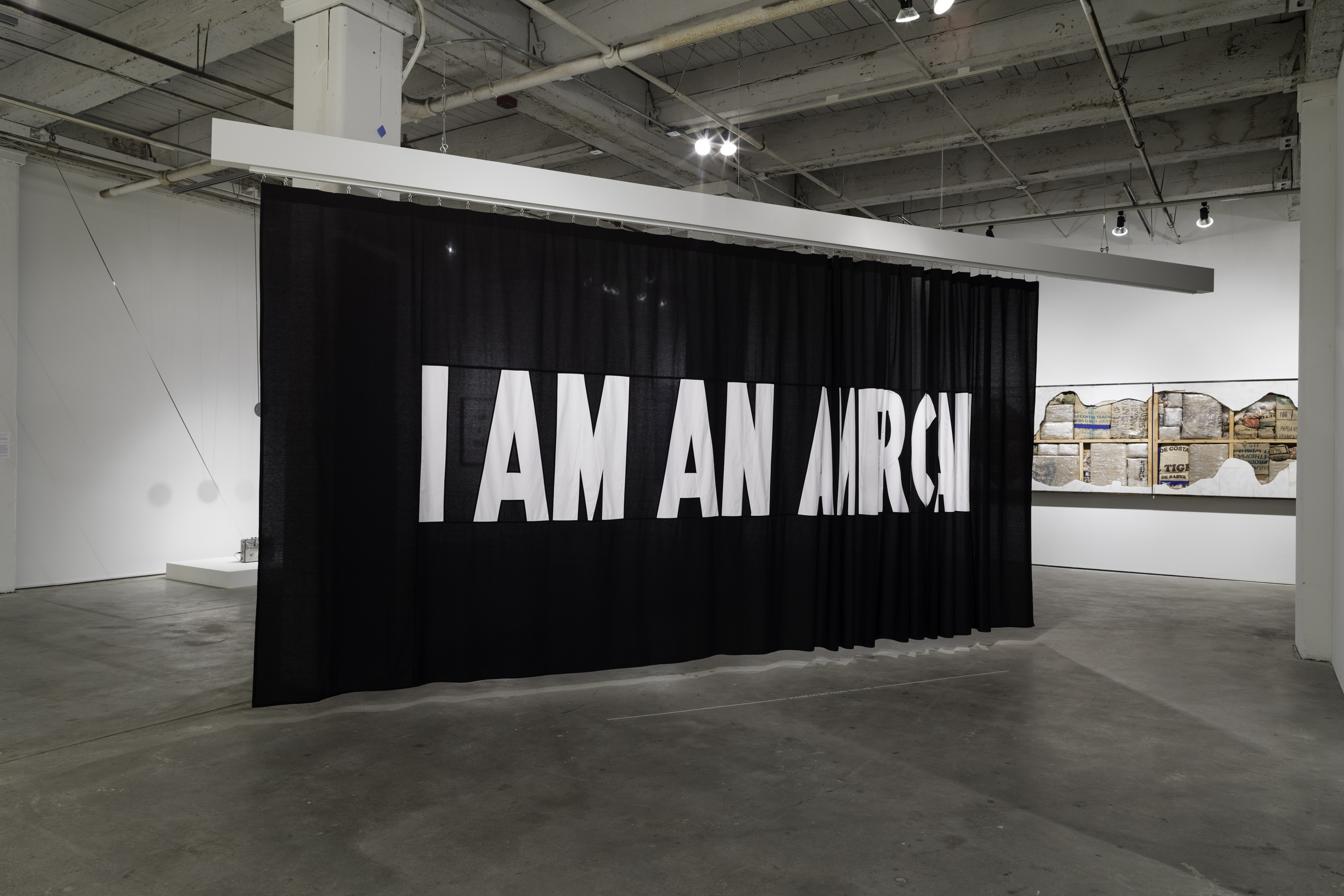 Public Assembly: Language as Power
Date
Wed, Aug 18, 2021
Time
7:00–8:00 PM CT
Location
Bemis Center for Contemporary Arts
724 S. 12th Street
Free admission
RSVP
With Maria Corpuz and Alajia McKizia
Explore the current exhibition, All Together, Amongst Many: Reflections on Empathy, before the discussion with Maria Corpuz and Alajia McKizia begins at 7 PM. Bemis gallery hours on August 18 are 11 AM–8 PM.

Using Bemis Center's current exhibitions as an entry point, this series of discussions offers Omaha an opportunity to share ideas and create community together. This Assembly examines how language can catalyze action and change ideas, but also hold space for ambiguity. Facilitated by community members exploring the exhibition themes in their own practices, these conversations seek to connect questions in the artwork with issues directly affecting Omaha's social, political, and artistic landscape. Formatted as an informal discussion and blurring the boundary of "expert" and "audience," Public Assembly harnesses the creativity and vision of the community to hold space for collective meaning-making.

ABOUT THE FACILITATORS

Maria Corpuz is a Filipina-American woman from Omaha, Nebraska. She graduated from Creighton University's School of Journalism, Media and Computing in 2016. Since then, she has been exploring multiple ways to utilize the power of collaborative conversation to improve her community. Corpuz has worked across multiple platforms including grassroots journalism efforts, GOTV campaigns, and planning local music festivals. Her passion lies in building the relationship between art and community. In 2018, she founded Nite Caps, a late-night show that impacts the community culture by hosting conversations for those that hold diverse influences and perspectives within the Omaha community. Nonprofit community leaders, artists, politicians, and activists alike gather to discuss topics relevant to today's socio-political climate. Nite Caps is a quasi-townhall remix that provocatively engages her guests and audience to consider alternative perspectives on important issues.

Alajia McKizia is an afro-indigenous multidisciplinary artist based in Omaha, Nebraska. McKizia was a 2020 Inside/Outside Fellow at The Union For Contemporary Art where she debuted her movement performance film honoring black women in Omaha titled "Resonate." She is the co-founder and current sole organizer of HIATUS Healing Collective, an herbal mutual aid collective providing free healing kits to the BIPOC community. McKizia has featured interactive community art projects to explore themes of black liberation and trauma recognition throughout Omaha, as well as participated in group exhibits at Bemis Center for Contemporary Arts, KANEKO, TugBoat Gallery, Amplify Arts, and more.
A Visitor Code of Conduct and safety protocols have been implemented to keep staff and visitors as safe as possible and to avoid the spread of COVID-19.
Image: Stephanie Syjuco; I AM AN..., 2017; Installation view of All Together, Amongst Many: Reflections on Empathy, 2021, Bemis Center for Contemporary Arts, Omaha, NE; Photo: Colin Conces.

GET MORE ART IN YOUR INBOX

Bemis Center for
Contemporary Arts
724 S. 12th Street
Omaha, NE 68102

402.341.7130
info@bemiscenter.org