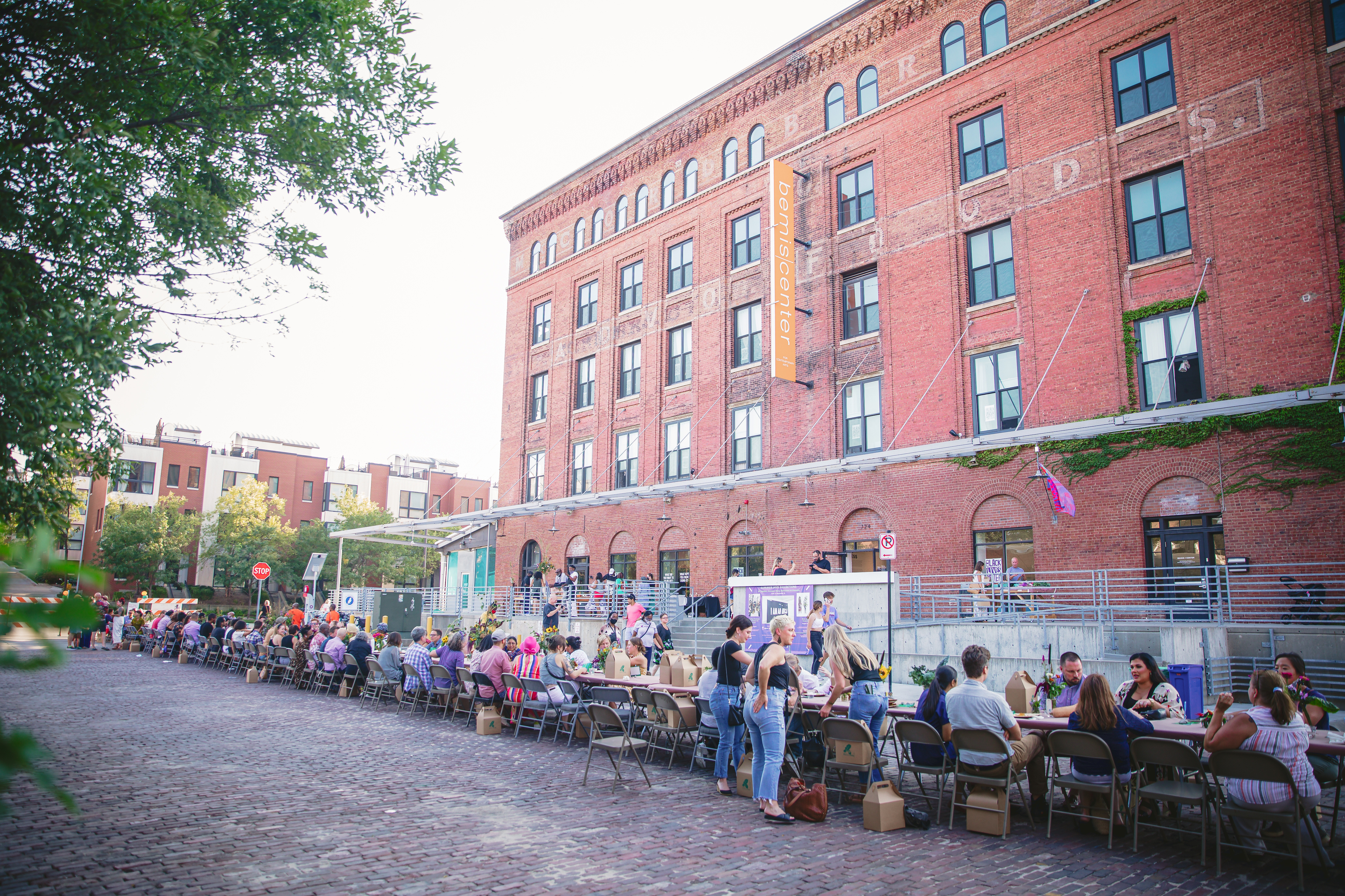 FoodJustUs: An intersection of food and art with Seitu Ken Jones
Dates
Sat, Sep 18, 2021
Time
3:00–6:00 PM CT
Location
Bemis Center for Contemporary Arts
An adaptation of Seitu Ken Jones's iconic Community Meals, FoodJustUs is a collaborative project between Bemis, Jones, 13th & Leavenworth Garden: A Pop-Up Oasis, The Big Garden, Big Muddy Urban Farm, City Sprouts, KANEKO, No More Empty Pots, and Omaha chefs Obed Sanchez and Wesleyon Zollicoffer to provide a platform for our neighboring communities to meet and converse on issues of food security and justice. The meal for 150 people is designed to prompt the sharing of food stories that will ultimately become a representation of Omaha's diverse communities. The project has several facets, including Jones's installations within the contemporary art exhibition, All Together, Amongst Many: Reflections on Empathy, on view at Bemis Center June 5–September 19, 2021.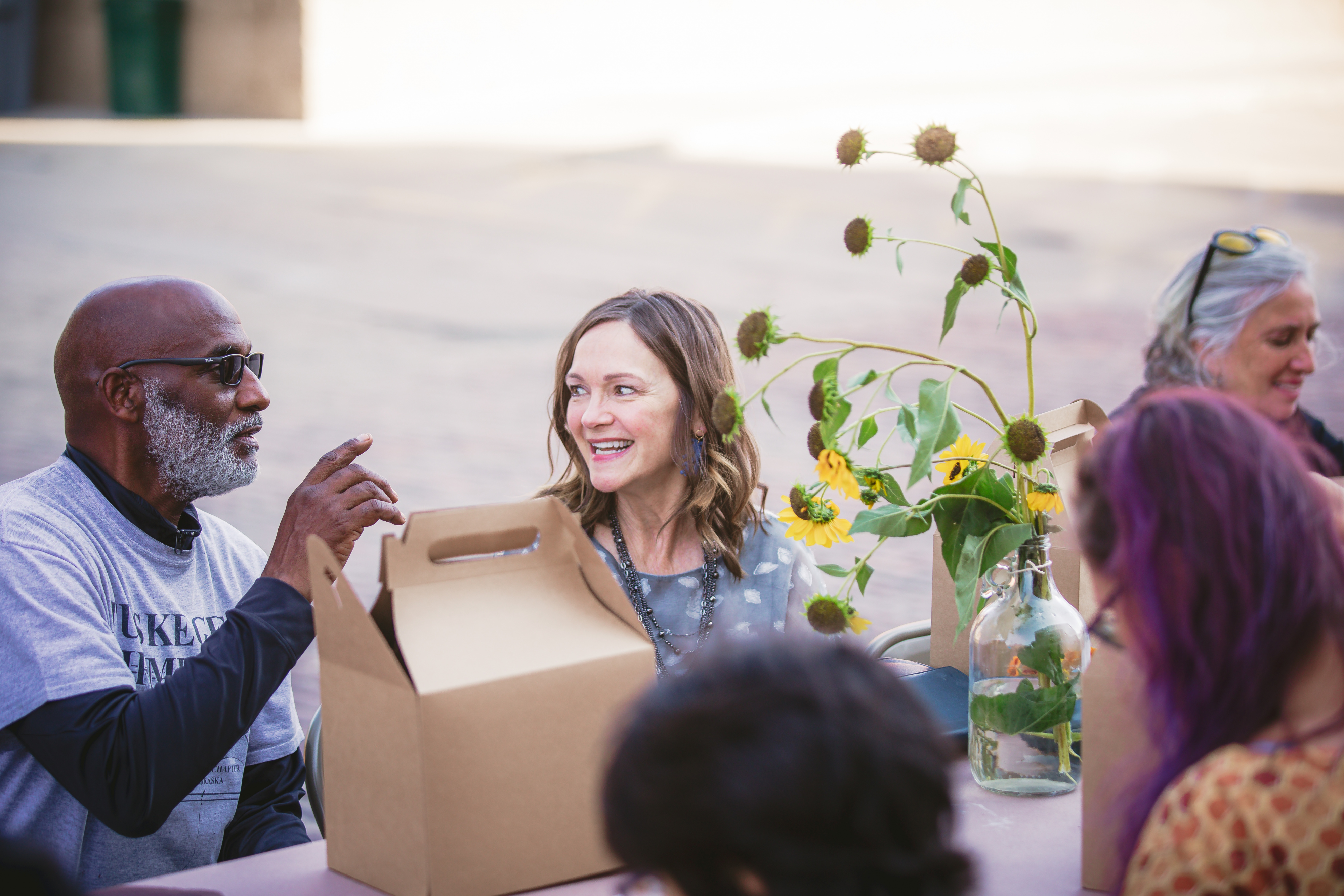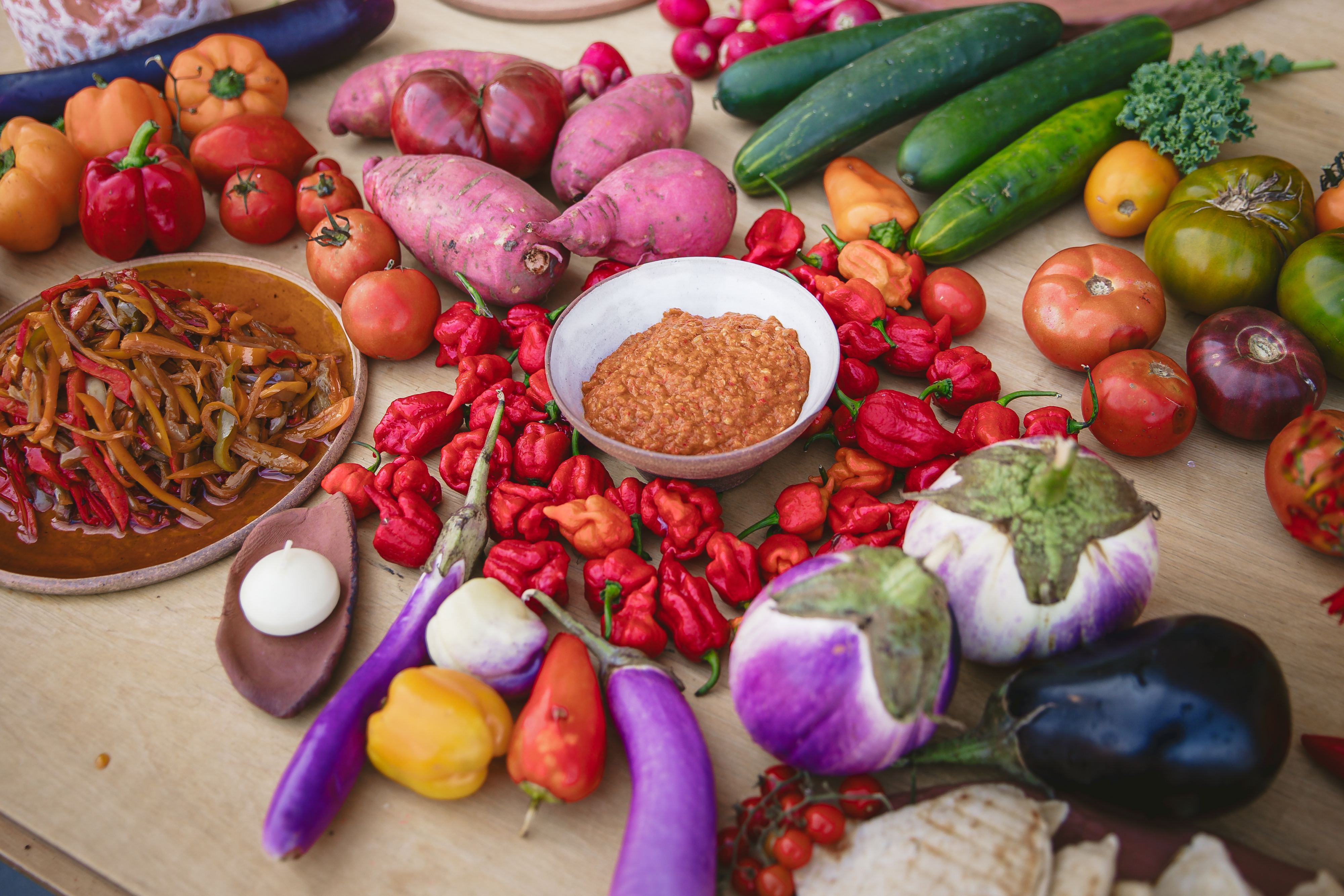 In his iconic Community Meal events, Seitu Ken Jones brings forth stories of food in an artful experience across a shared table that exposes our differences and inequities, illuminates our similarities and connections, and builds bridges of understanding between people. The first CREATE: The Community Meal was curated for two thousand guests on a half-mile of Victoria Street in St. Paul's Frogtown Neighborhood, produced in partnership with Public Art Saint Paul. The artist has since brought the project to Grand Rapids, where it won the Grand Juried Prize for ArtPrize Nine in 2017, and to Indianapolis in a 2019 commission by Newfields (Indianapolis Art Museum).
Artist and advocate Seitu Ken Jones has been tending the soil of community through art for more than 40 years. Throughout his career, he has harnessed the tools of visual art, infrastructure, and civic engagement to create work that links history to the present and honors the community's assets — from its historic figures to natural resources to cultural traditions.

In his public art and events, Jones pushes beyond traditional art spaces to reach people in the context of their lives and communities. His large-scale sculptural installation Turnip Greens was dedicated in 2019 in the Nashville Farmers Market, inspired by the city's bounty of food and black culture. Jones's site-specific art installations for the Twin Cities Light Rail Transit system blend visual beauty with local history. In 2013, Jones co-founded Frogtown Farm, a five-acre urban farm in a St. Paul city park created with and for neighborhood residents.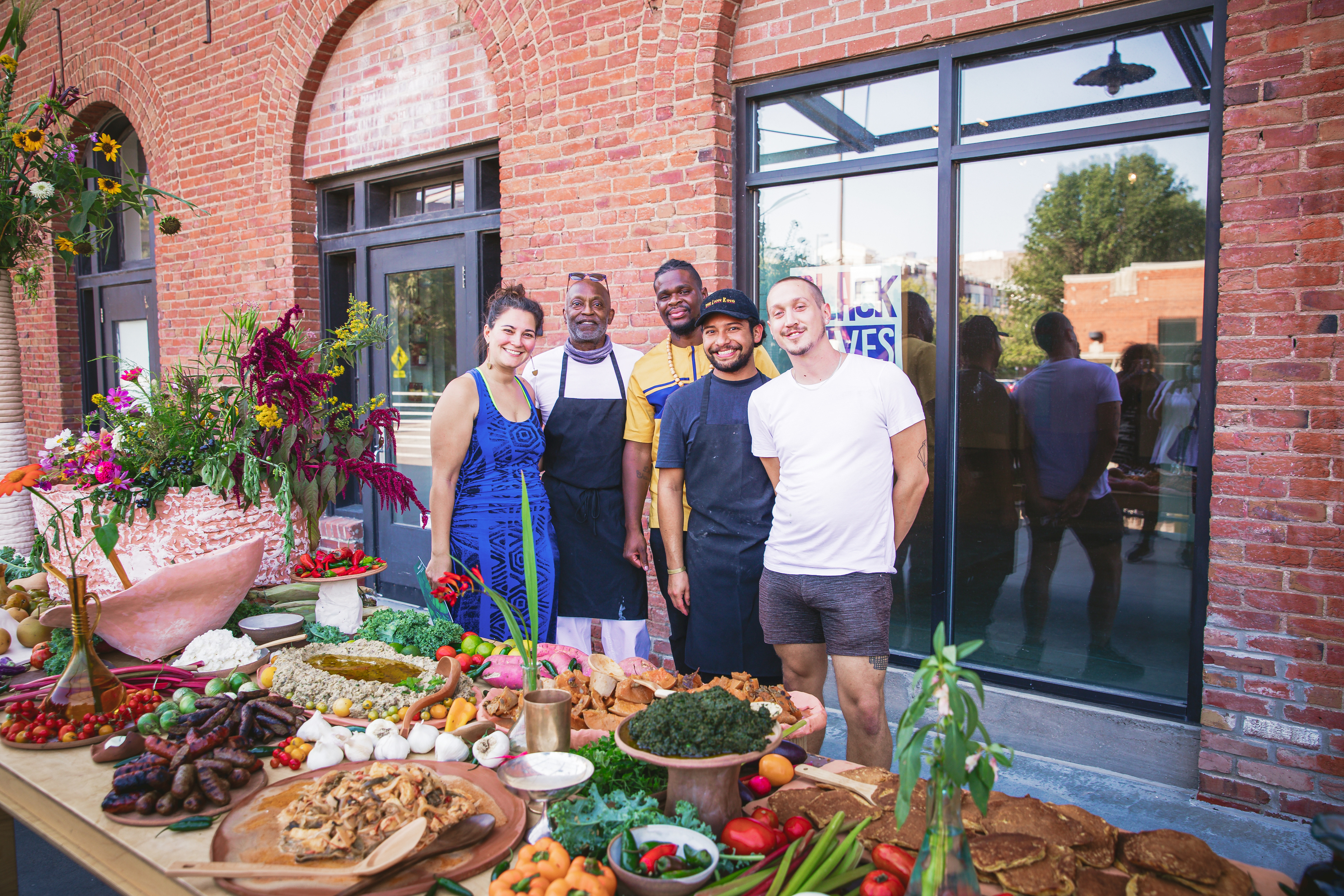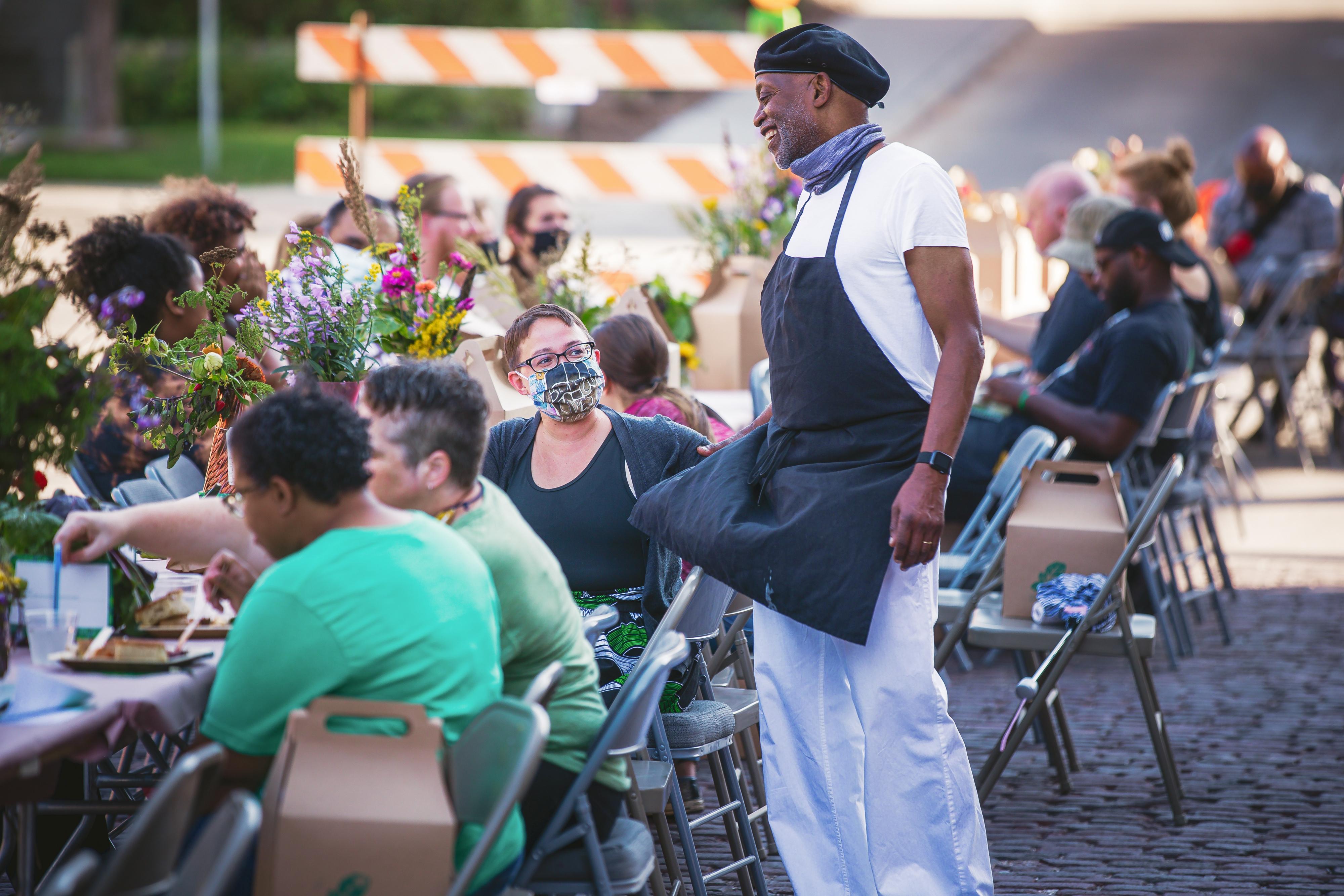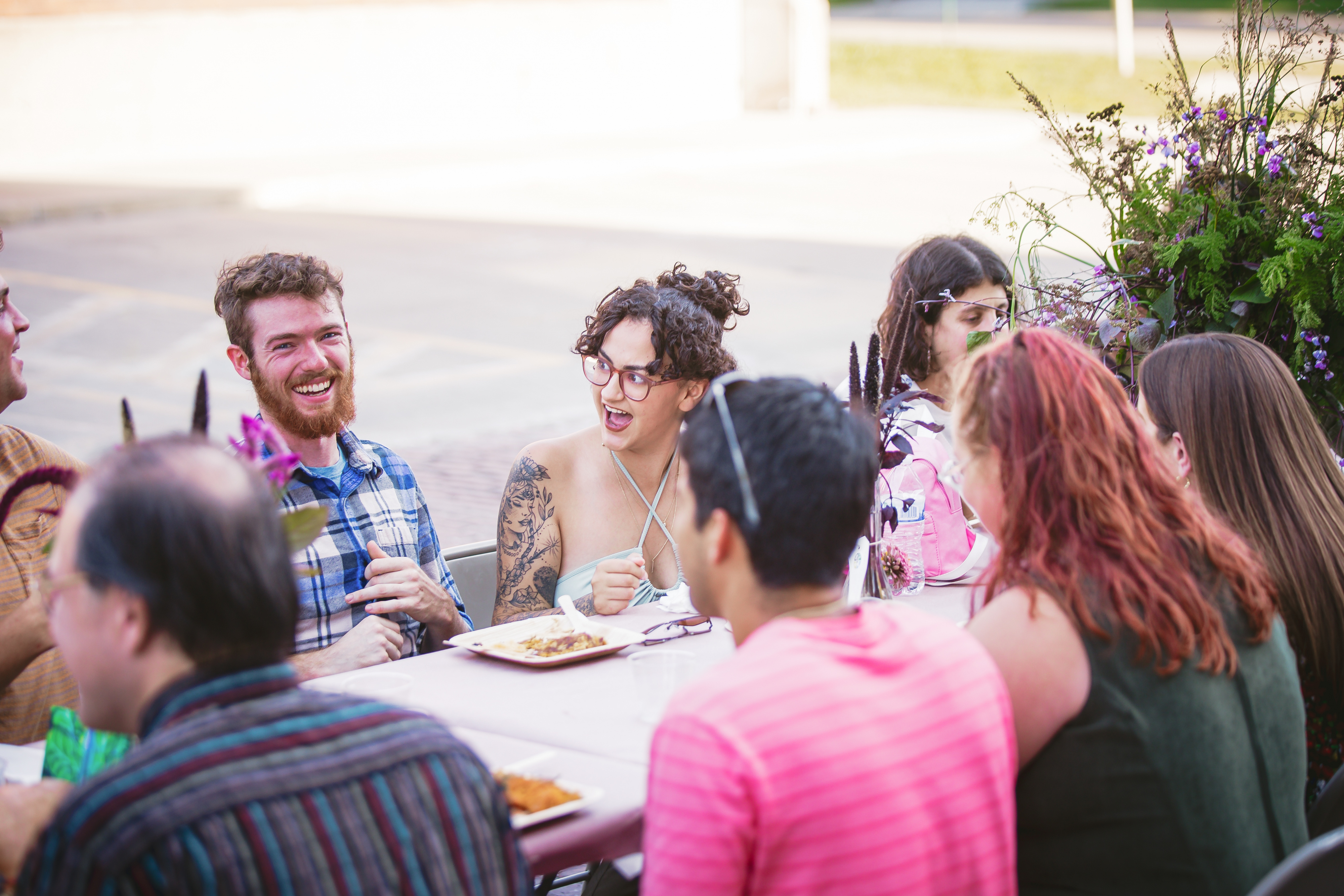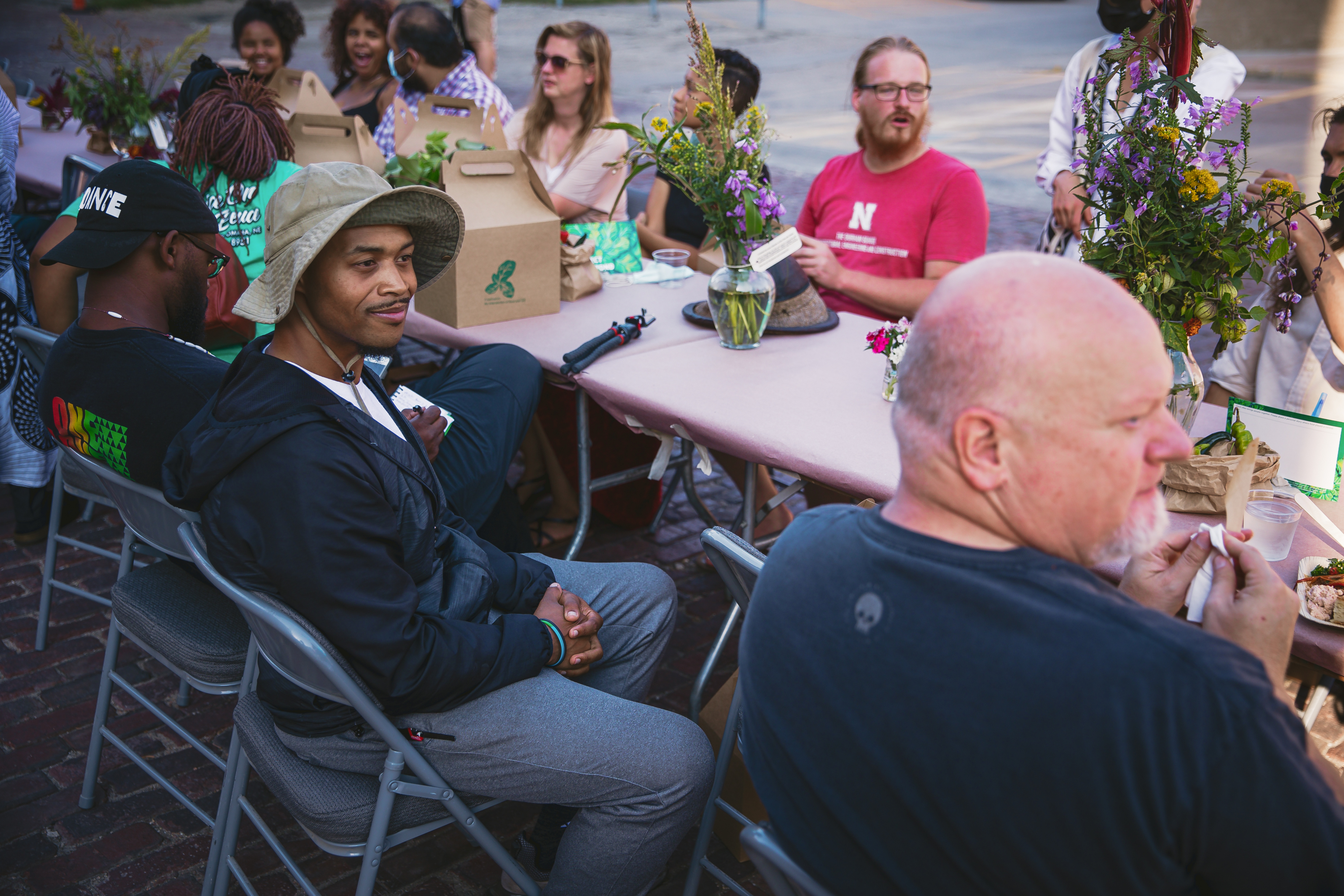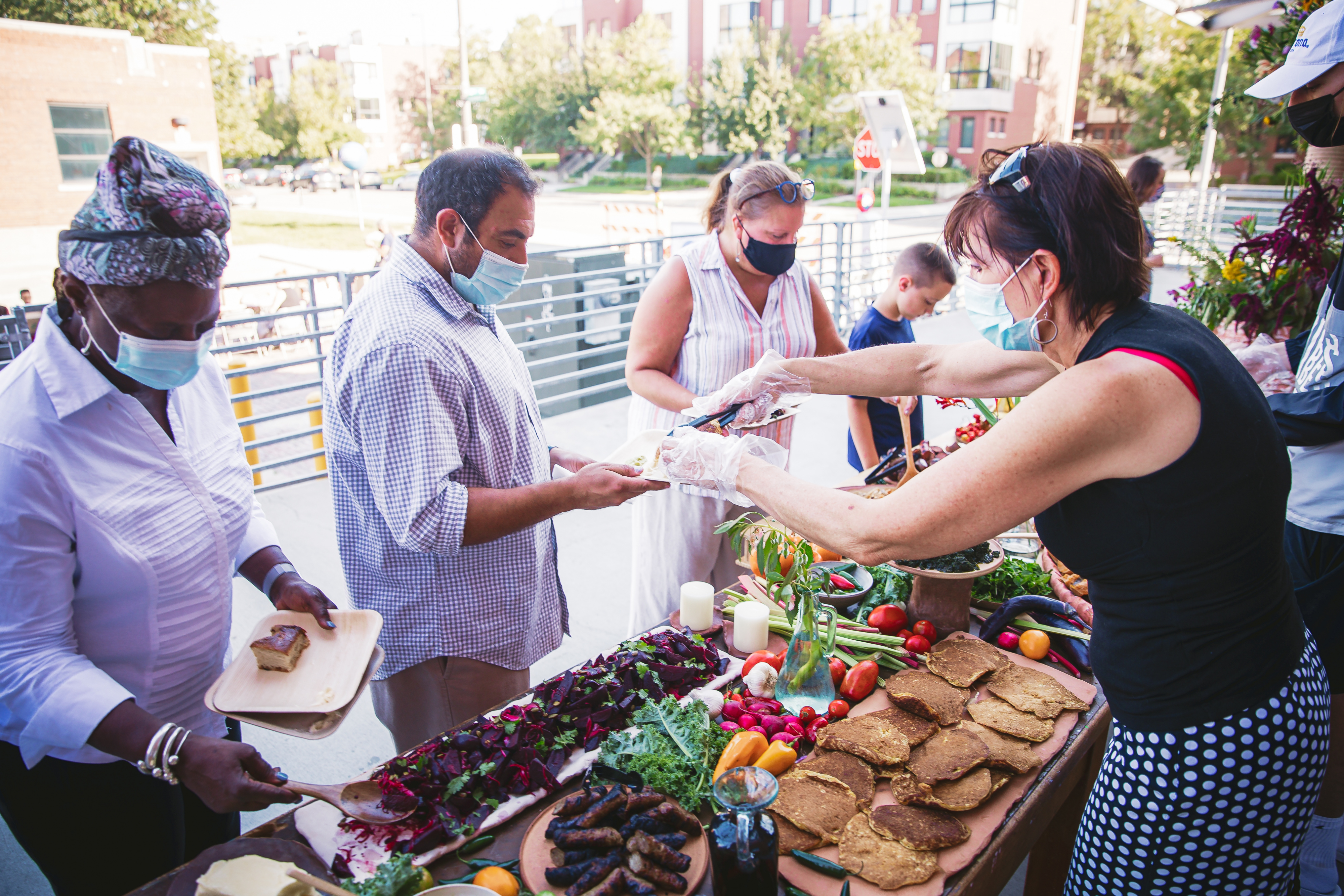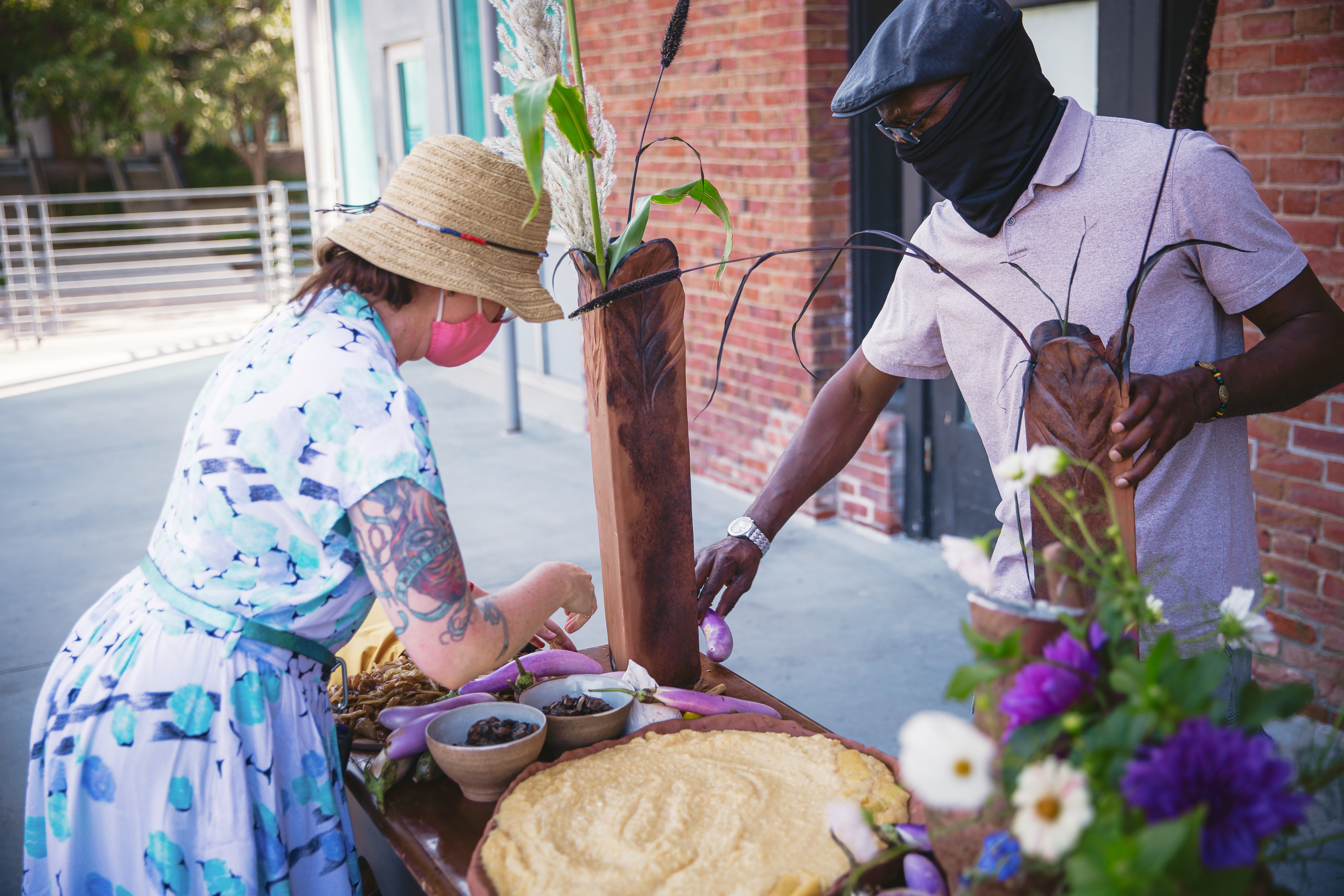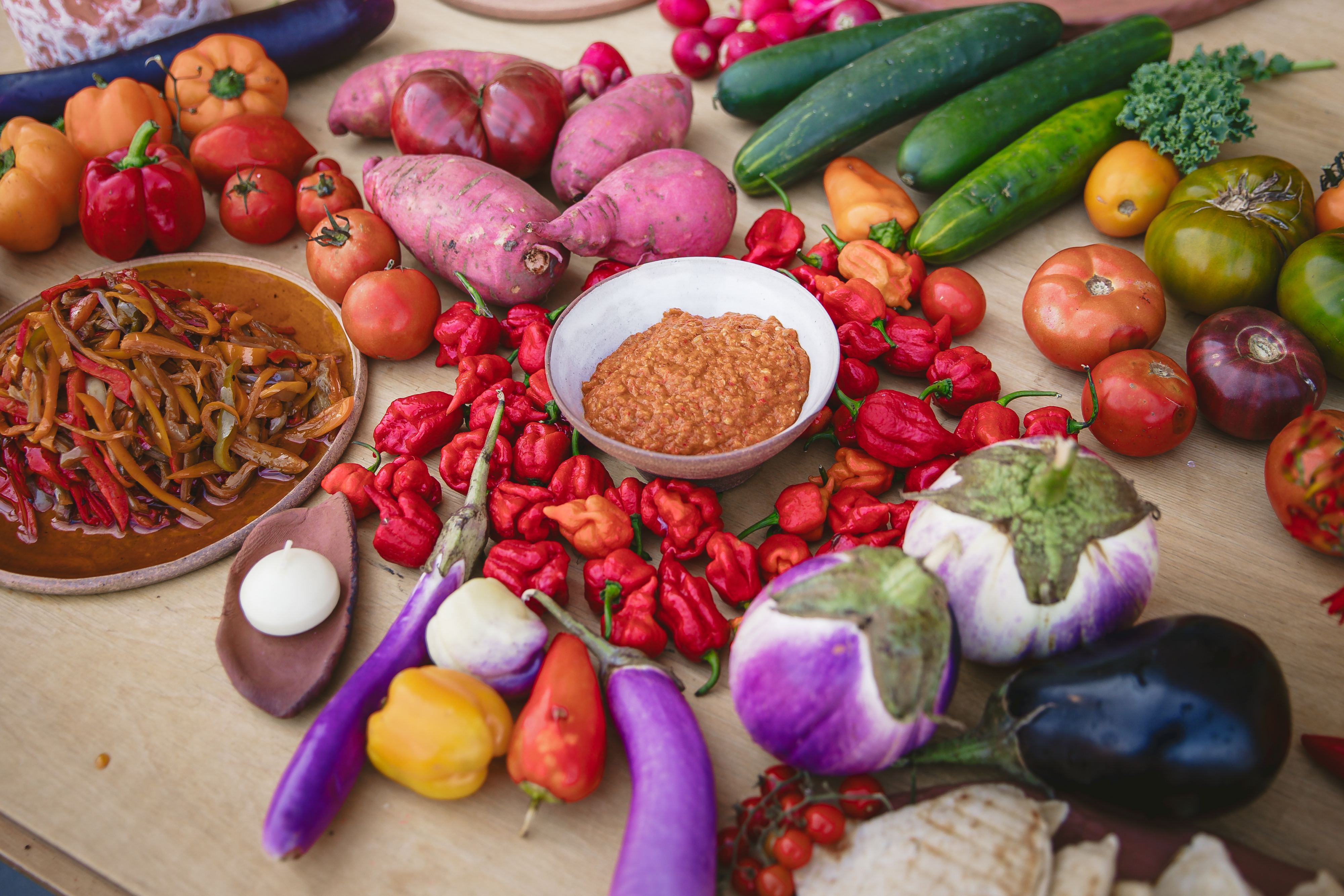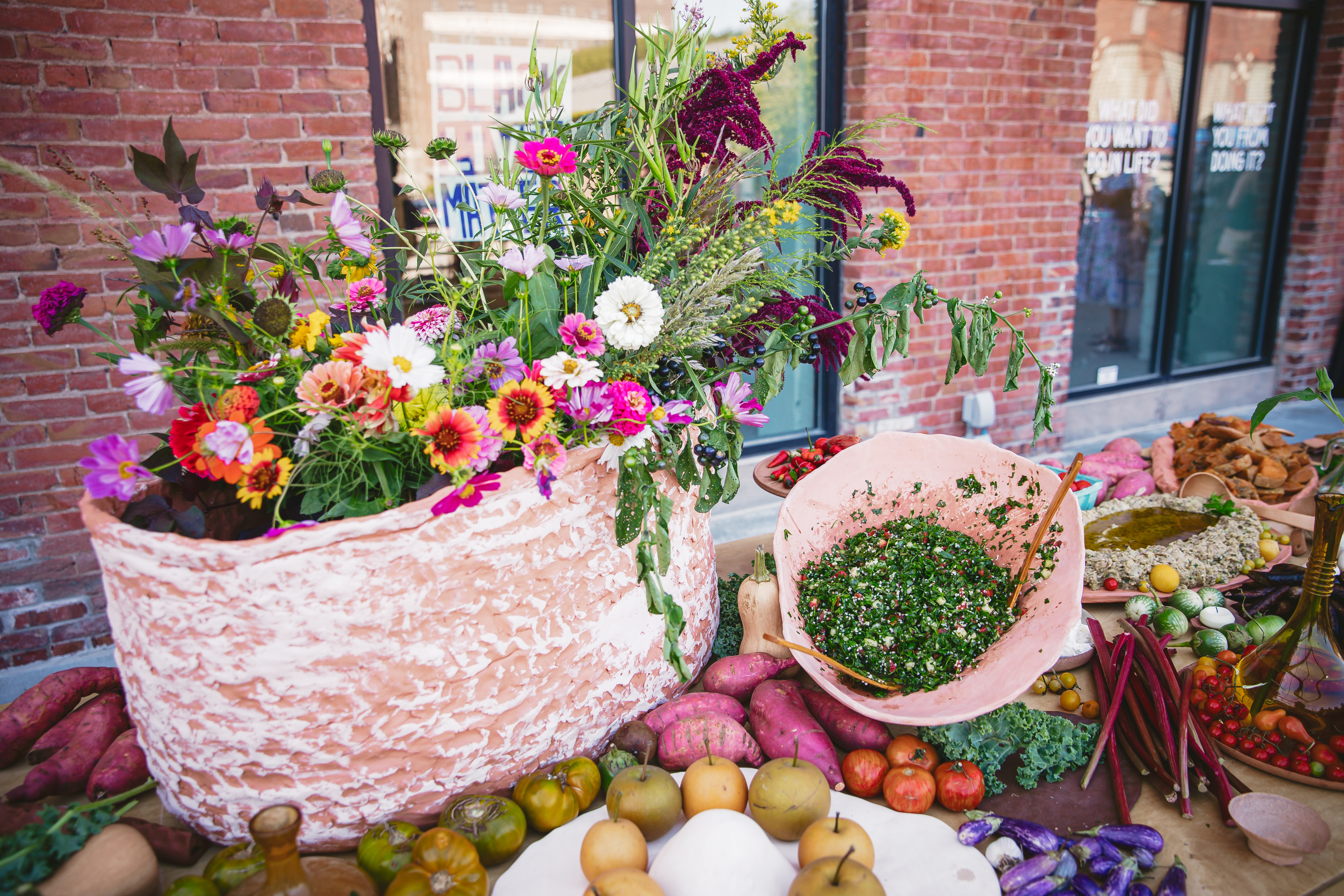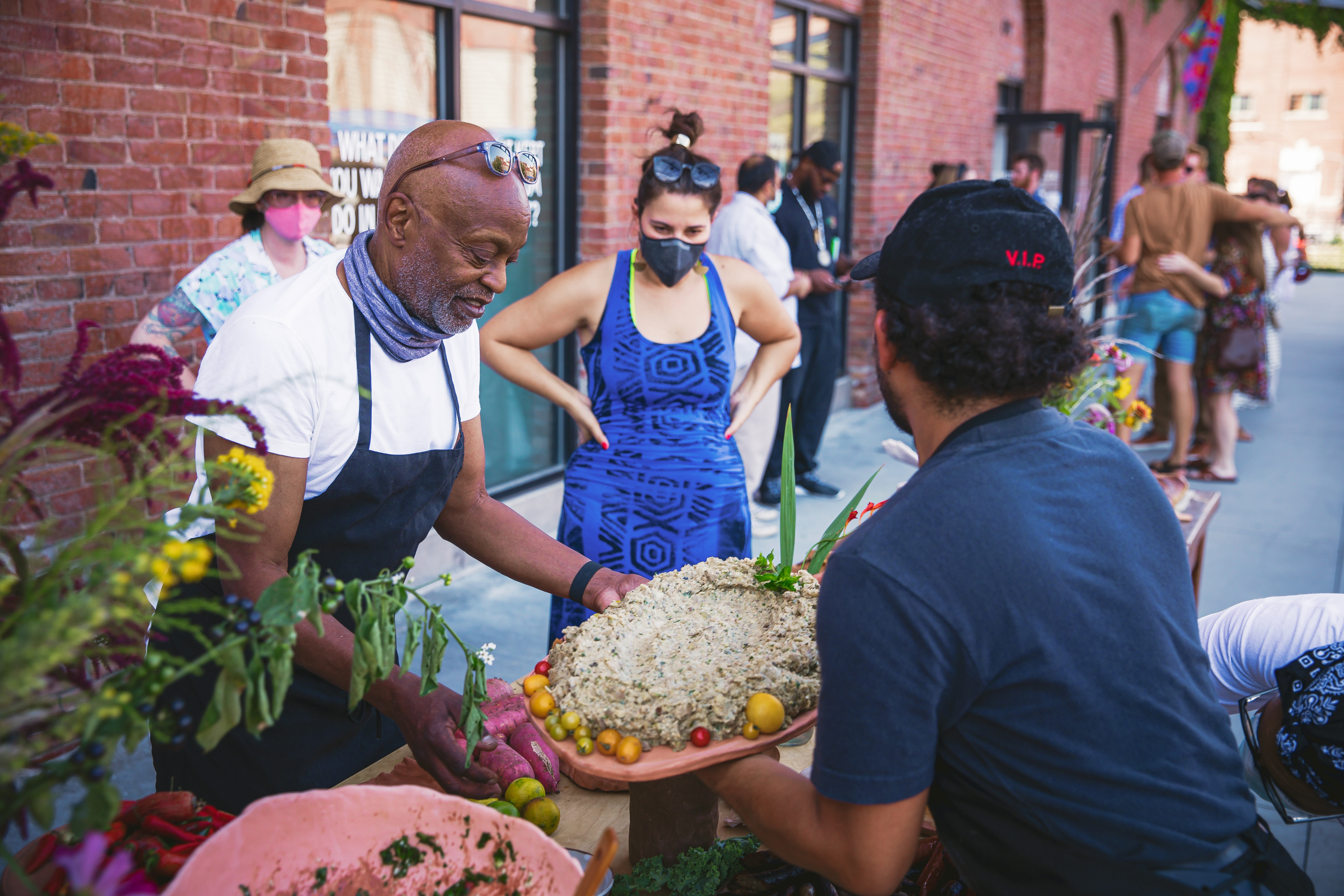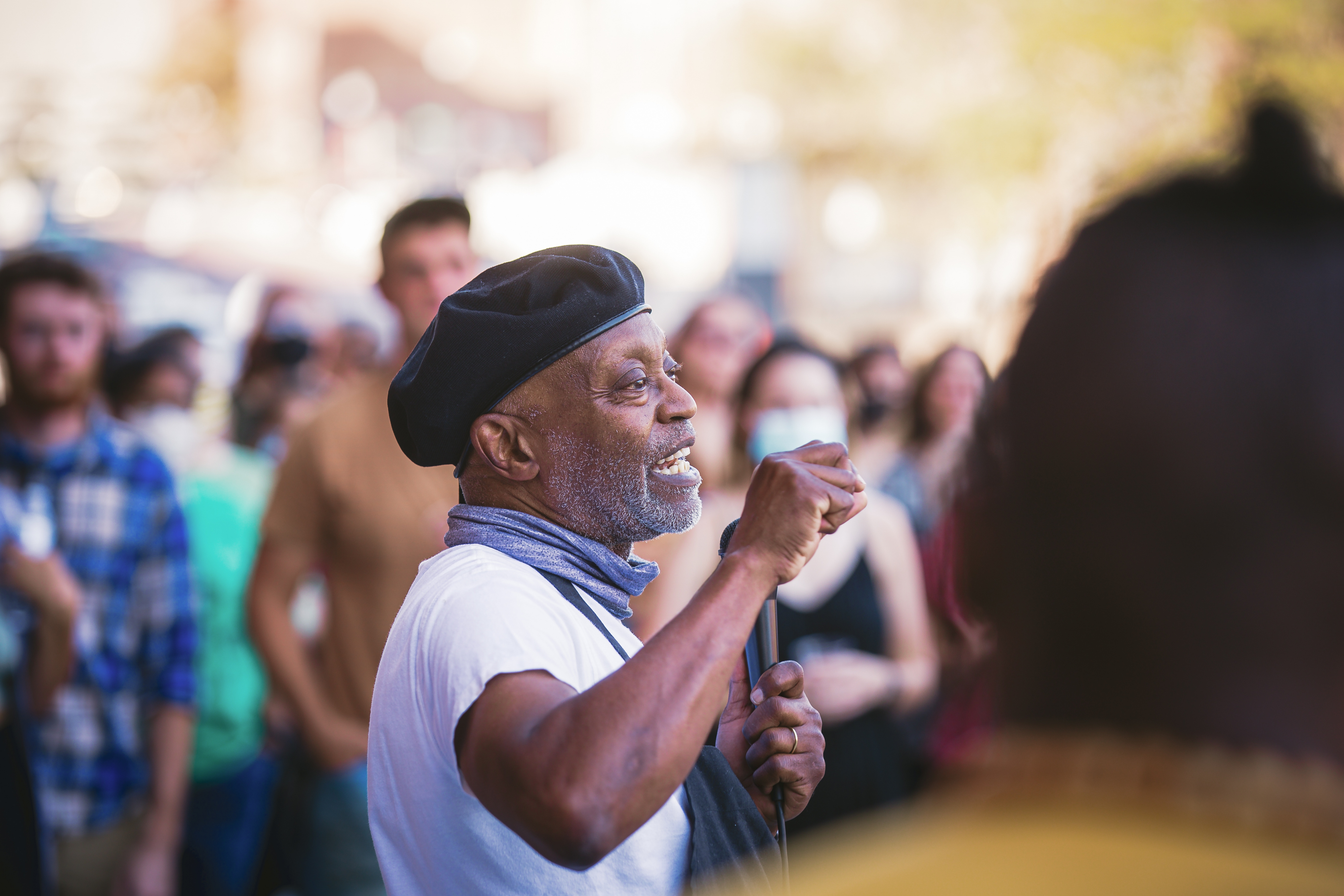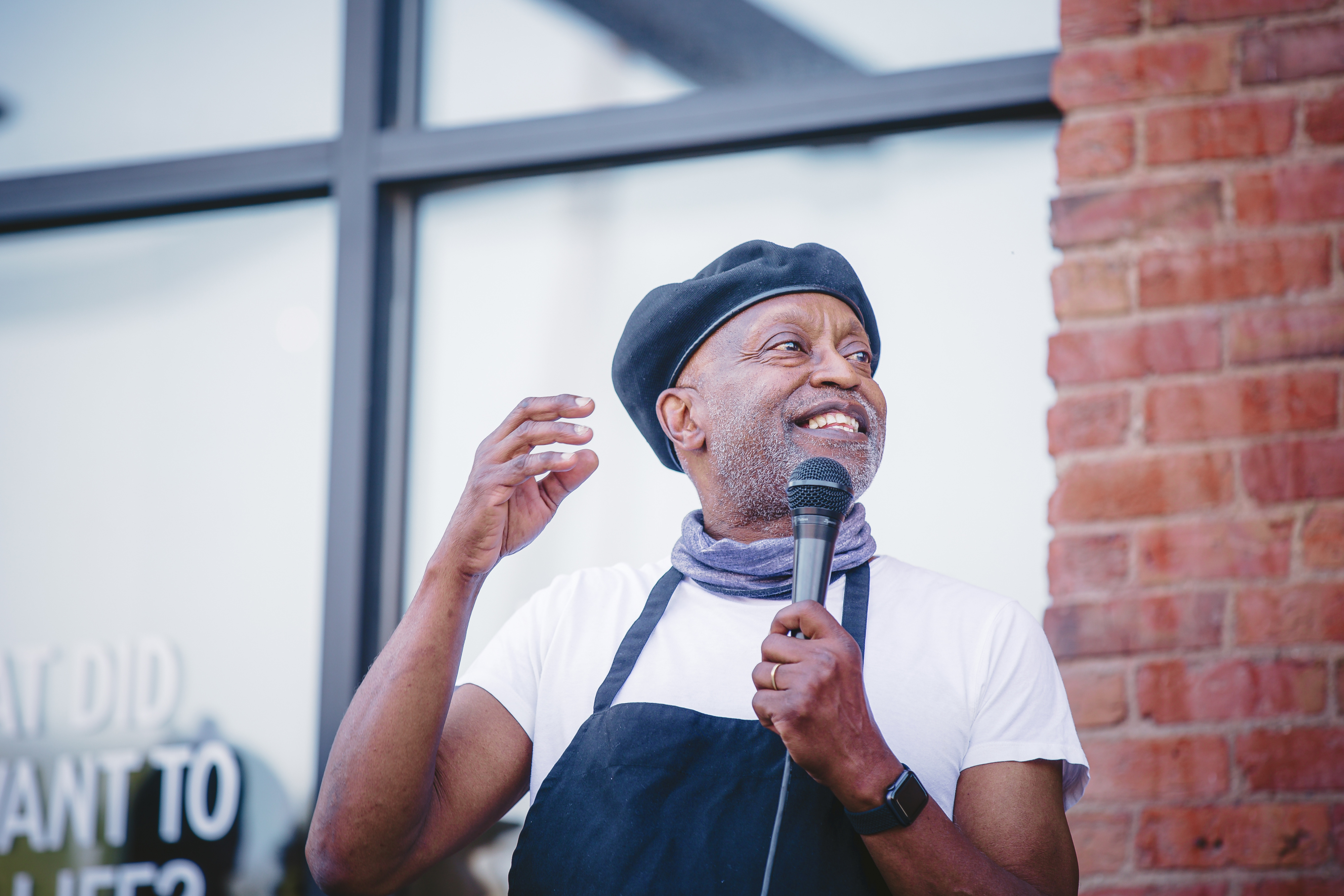 GET MORE ART IN YOUR INBOX

Bemis Center for
Contemporary Arts
724 S. 12th Street
Omaha, NE 68102

402.341.7130
info@bemiscenter.org