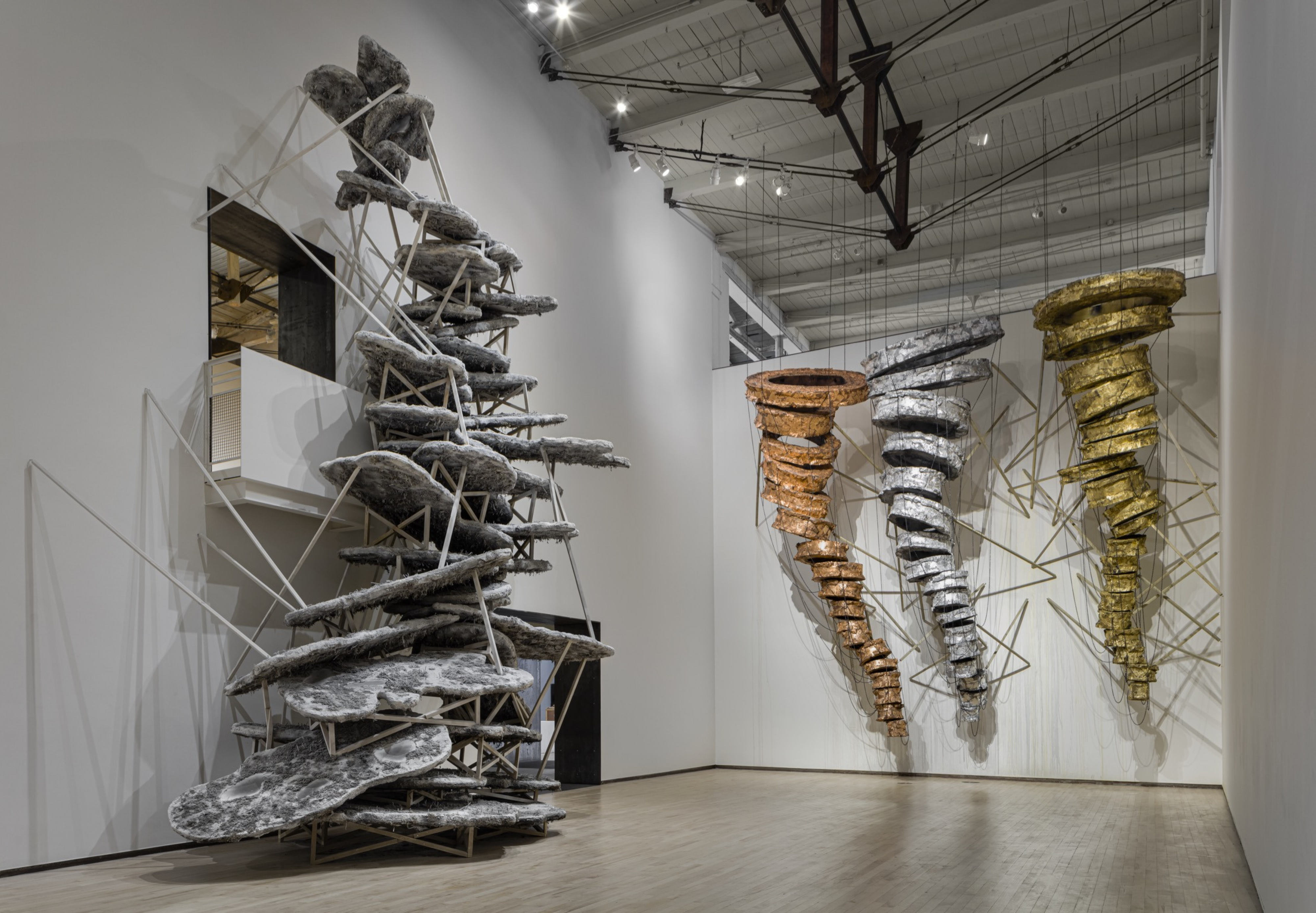 Bemis Alumni ARTalks: Blane De St. Croix
Date
Tue, Apr 6, 2021
Time
8:00–9:00 PM CT
For Bemis Members + Alumni
JOIN
Since our founding in 1981, more than 1,500 artists have exhibited in our galleries, performed at LOW END, or participated in our renowned Residency Program. As we reflect on Bemis Center's 40th birthday this year, we have invited three of the 1,500+ artists to share their Bemis stories, the role Bemis played within the arch of their careers, and what projects they're working on today. Help continue Bemis's legacy by becoming a member today and attending this invitation-only event.

Blane De St. Croix, Bemis 1993 Artist-in-Residence, will share the role Bemis played in the arch of his career and the making and installation of his largest and most ambitious exhibition to date, How to Move a Landscape. The exhibition, currently on view at MASS MoCA, features drawings, sculptures, and newly commissioned large-scale installations that incorporate new scientific findings about the Earth's dissolving permafrost layer.

Zoom link for members and alumni to be provided prior to the event.

Save the date for Bemis Alumni ARTalks with Kambui Olujimi in June (date to be confirmed) and Stephanie Syjuco on September 14.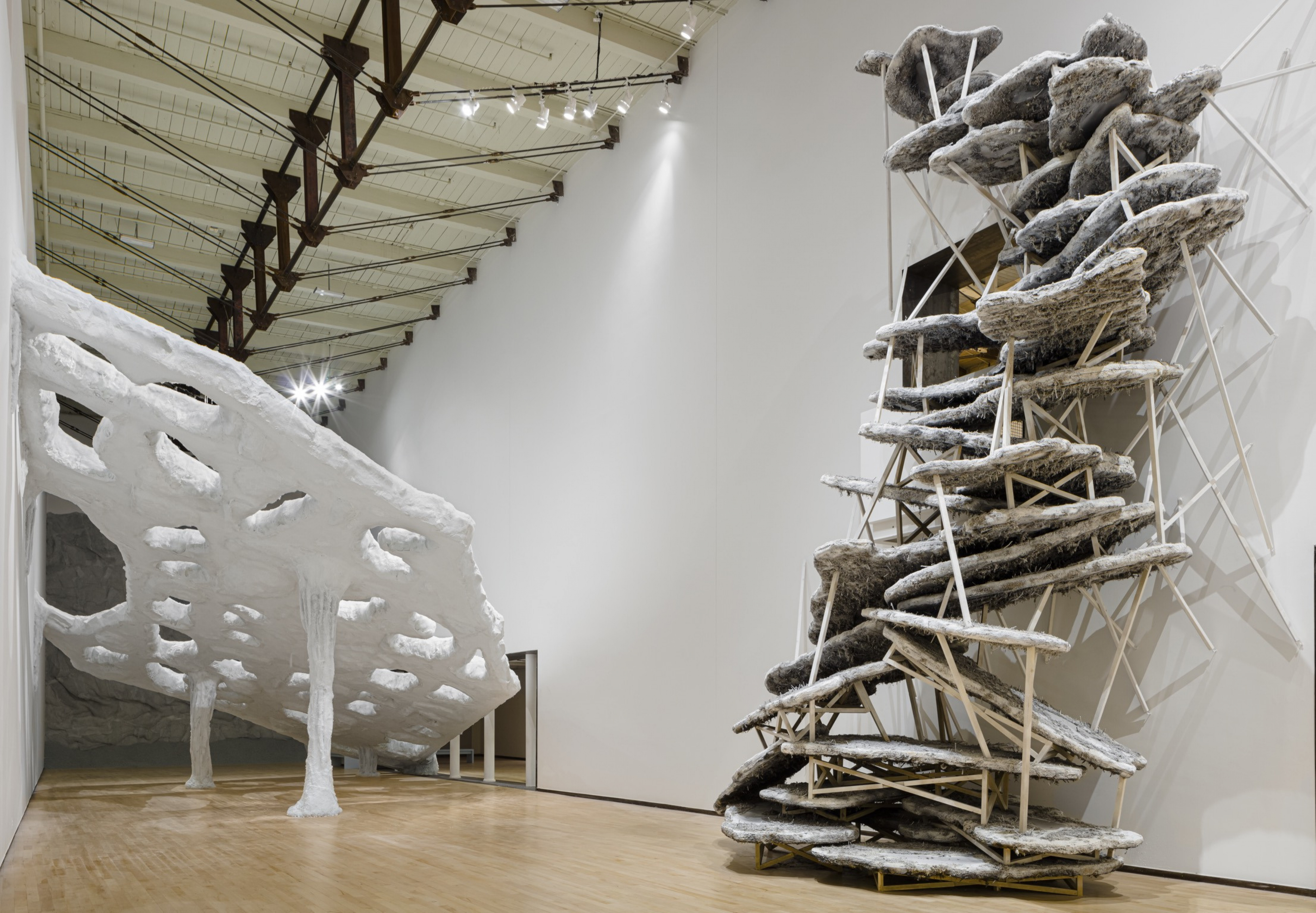 Blane De St. Croix's work has been widely exhibited both nationally and internationally, in solo and group shows at venues including Massachusetts Museum of Contemporary Art (current solo exhibition 2020-2021), North Adams, MA; Fredericks & Freiser, New York, NY; Sculpture Center, Long Island City, NY; Weatherspoon Art Museum, Greensboro, NC; The Land Art Biennial, The Mongolian National Art Gallery, Ulaanbaatar, Mongolia; The Contemporary Art Center, New Orleans, LA; The Kathmandu International Triennial, Nepal Art Council, Kathmandu, Nepal; Värmlands Museum, Karlstad, Sweden; New York University Galleries, New York, NY; The Johnson Museum, Cornell University, Ithaca, NY; DeCordova Museum and Sculpture Park, Lincoln, MA; Smack Mellon, Brooklyn, NY; Future Arts Research, (F.A.R.), Phoenix, AZ; Laumeier Sculpture Park, St. Louis, MO; Gasworks Gallery, London, England; Europos Parkas Sculpture Park, Vilniaus, Lithuania; Tomio Koyama Gallery, Tokyo, Japan; Art In Embassies Program of the U.S. Department of State, Washington, D.C; Socrates Sculpture Park, Long Island City, NY; Wave Hill, Bronx, NY; Hudson River Museum, Yonkers, NY; Bass Museum of Art, Miami, FL; The Asia Society, Houston, TX; The Virginia Commonwealth University Anderson Gallery, Richmond, VA; and The Sheila Johnson Design Center, Parsons the New School for Design, New York, NY. Additionally, his work is included in both institutional and private collections in the United States and abroad.
De St. Croix has been the recipient of numerous grants and awards. Select awards include: The John Simon Guggenheim Memorial Foundation Fellowship; The Lee Krasner Lifetime of Artistic Achievement Award; The NYSCA/NYFA Artist Fellowship for Architecture/Environmental Structures/Design; The Joan Mitchell Foundation Grant for Painters and Sculptors; Brain Wall Award for Sculptors, Courtesy of the Pollock-Krasner Foundation (nomination); The Pollock-Krasner Foundation Grant; The Smithsonian Artist Research Fellowship; The West Collection Prize; The MassArt Alumni Award for Outstanding Creative Accomplishment; and a National Endowment for the Arts Fellowship in Sculpture.
De St. Croix's many notable international and national fellowship and artist residencies include: The CEC ArtsLink Residency, St Petersburg, Russia, New York, NY; The Sharpe-Walentas Studio Award Space Program, Brooklyn, NY; an Art Omi Artist Residency, Ghent, NY; Smack Mellon Studio Program, Brooklyn, NY; residencies at John Michael Kohler Arts Center, Foundry Artist Residency, Wisconsin; Gasworks Artist Studio Residency, Triangle Arts Trust, London; Montello Artist Residency Nevada/Utah; Bemis Center for Contemporary Art, Omaha, NE; Tyrone Gutherie Center, Ireland; Yaddo, Saratoga Springs, NY; Dieu Donne Residency, New York, NY; Special Editions Residency, Lower East Side Printshop, New York, NY; The Arctic Circle Residency; and multiple MacDowell Colony Fellowships, Peterborough, NH.
De St. Croix's work has been written about in publications including New York Magazine, The New York Times, Art in America, Sculpture Magazine, Artnet, Artforum, Artnews, The Wall Street Journal, The Boston Globe, Bloomberg, The Chicago Tribune, Art Daily, Sculpture Magazine, ABC News, New Art Examiner, and The Miami Herald.
Born in Boston, Massachusetts, Blane De St. Croix was educated at Cranbrook Academy of Art, Bloomfield Hills, Michigan (M.F.A. Sculpture) and Massachusetts College of Art, Boston, Massachusetts (B.F.A. Sculpture with distinction). His work is represented by Fredericks & Freiser, New York, NY.
GET MORE ART IN YOUR INBOX

Bemis Center for
Contemporary Arts
724 S. 12th Street
Omaha, NE 68102

402.341.7130
info@bemiscenter.org