Bemis Center's exhibition program features solo and group exhibitions of artwork in all media by local, national, and international artists. Exhibitions are always free, open to the public, and frequently introduce the community of Omaha to the most experimental and provocative art forms today.
---
INTIMATE ACTIONS
December 10, 2020–April 24, 2021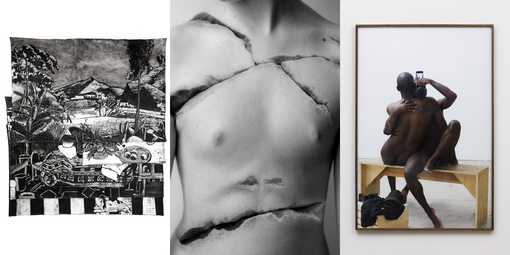 Maria Antelman: Soft Interface
Joey Fauerso: Inside the Spider's Body
Paul Mpagi Sepuya: Drop Scene

Curated by Rachel Adams, Bemis Chief Curator and Director of Programs
Curated together under the rubric of Intimate Actions, these three solo exhibitions are centered on the theme of intimacy and how it enters into representations of the body, one's connection to space and surroundings, and our relationships. Joey Fauerso interweaves personal experiences in relation to our own humanity through concepts related to gender, family, and contemporary culture. Paul Mpagi Sepuya's work is rooted in an atypical type of studio portraiture, combining elements of storytelling through the use of camera placement, mirrors, curtains, studio workprints, and person to person contact. Maria Antelman's practice focuses on the human experience, with this exhibition focusing on our relationship to the past and our connection to the natural environment. Together, the three artists call to mind the expansiveness that is humanity, and through a variety of lenses, offer intimate views of strength and fragility.

BOOK YOUR VISIT
A Visitor Code of Conduct has been implemented to keep staff and visitors as safe as possible and to avoid the spread of COVID-19.
---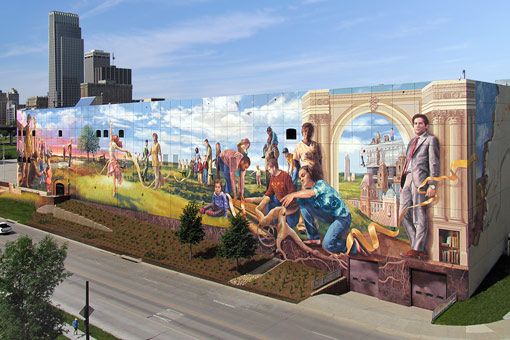 Omaha Mural Project: Fertile Ground
Meg Saligman
---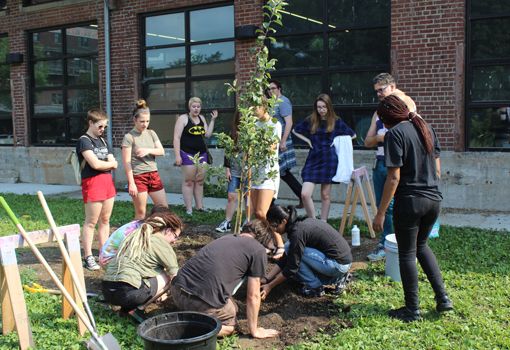 Urban Fruit Trails
Fallen Fruit