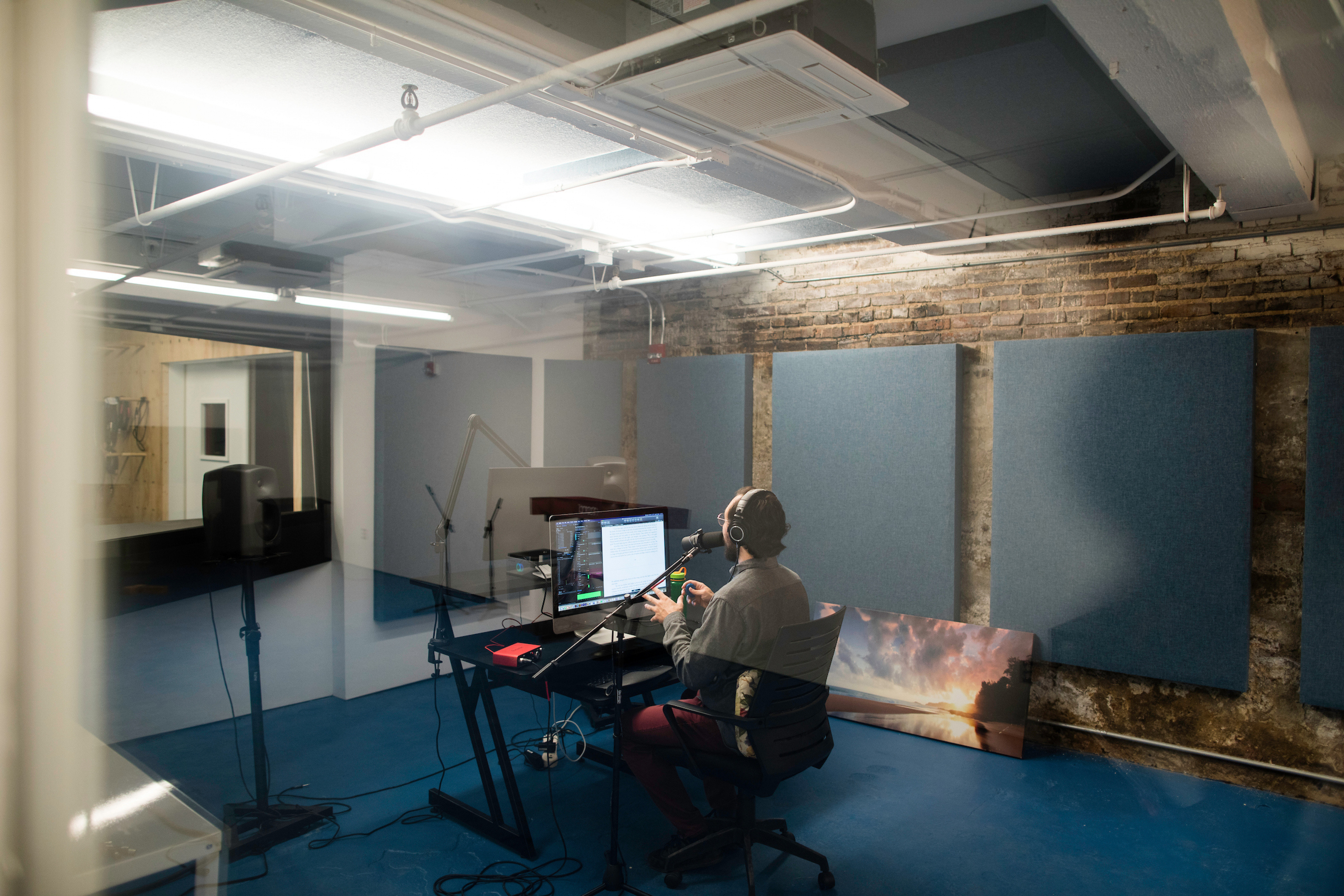 Alumni Artist-in-Residence
Tom Comitta
Tom Comitta is a Los Angeles-based writer and multimedia artist. He is currently working on a novel, The Nature Book (Coffee House Press, forthcoming 2022), which he began at Bemis in 2016. The book is made entirely out of nature descriptions from 300 canonical novels. With the background brought to the fore, human characters and structures disappear, giving center stage to the animals, landforms, and weather patterns that have buttressed human drama since the beginning of the novel. The book covers the full gamut of natural settings and seasons: all four seasons, oceans, islands, jungles, outer space, prairies, mountain ranges, and deserts. During his alumni residency, Comitta continued this project by recording it as an audiobook, a sound installation for a future art show, and as material for live collage in collaboration with musicians, building on his ongoing practice in vocal performance and sound poetry. Outside of the recording studio, Comitta worked on his next book, a follow-up to The Nature Book, which explores other patterns, apart from nature descriptions, in how we produce fictions.

Comitta performed a reading from the prairie section of The Nature Book, accompanied by a sound performance by composer Lea Bertucci, Fall 2020 Bemis Sound Art + Experimental Music Artist-in-Residence, at LOW END on October 9, 2020.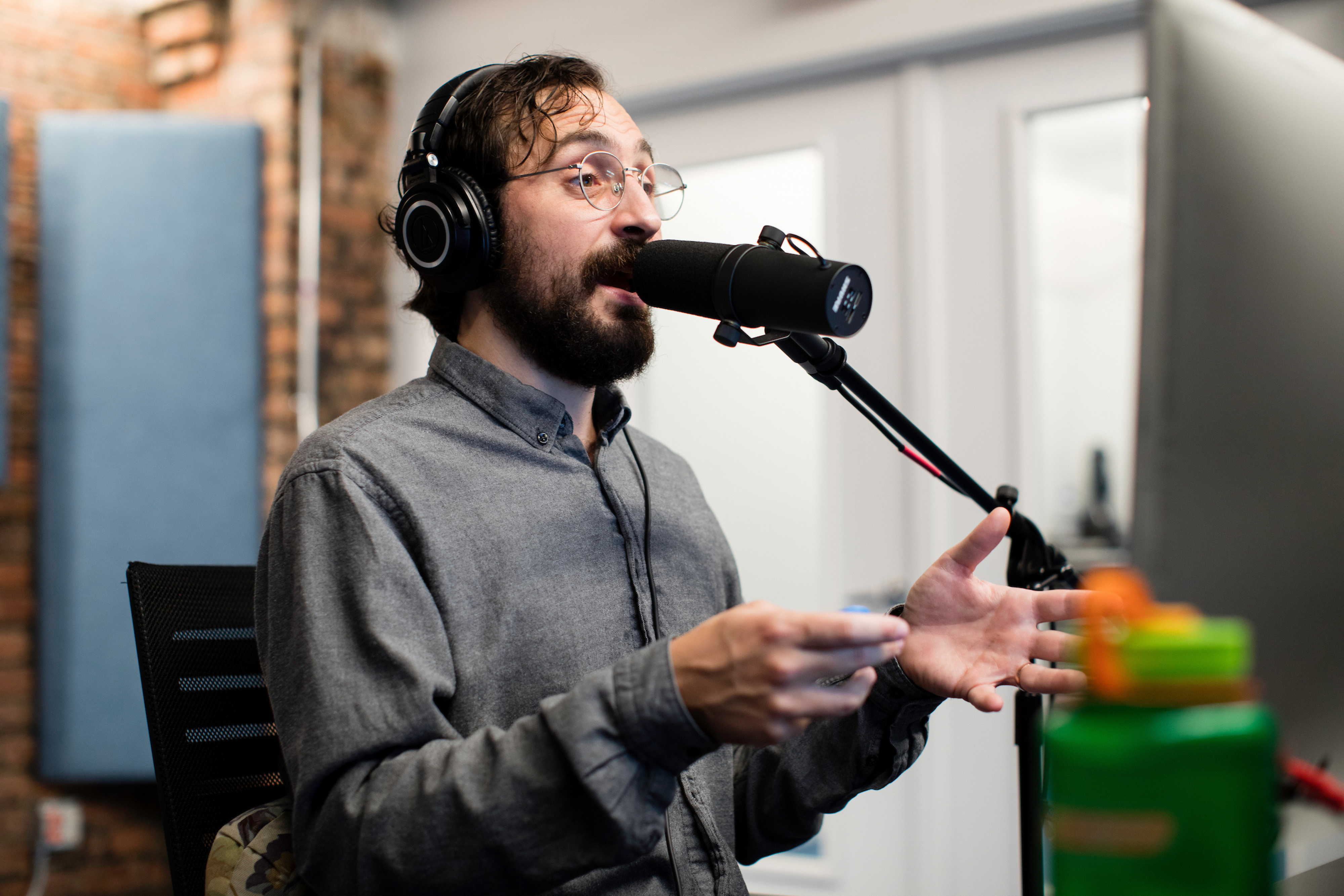 TOM COMITTA is the author of ◯ (Ugly Ducking Presse), Airport Novella (Troll Thread), SENT (Invisible Venue), First Thought Worst Thought: Collected Books 2011-2014 (Gauss PDF), a print and digital archive of the 40 books he produced in four years, and The Nature Book (forthcoming from Coffee House Press). His writing has appeared in BOMB, The Los Angeles Review of Books, Fence, Best American Experimental Writing 2020, New American Writing, and VOLT, with two poems in "The New Concrete (Hayward Publishing, UK), an anthology surveying the "rise of concrete poetry in the digital age."
From 2011-12 Comitta composed and conducted nine operas with SF Guerrilla Opera, a roving ensemble that gave voice to found texts at numerous sites around the Bay Area including the Civic Center BART station and the Berkeley Art Museum. In 2012 he staged National Novel Writing Night Month (NaNoWriNiMo), a futurist improvement on the popular write-a-novel-in-a-month contest in which he wrote, designed and published novels written in a night. In 2015 The Royal Nonesuch Gallery in Oakland exhibited Comitta's solo show First Thought Worst Thought, an interactive archive containing the 40 artist books he composed between 2011 and 2014 as well as accompanying works in video, drawing, digital printing, vinyl sticker installation, and an original computer program. In 2017 The Walker Art Center and The Southern Theater commissioned Comitta and the performance duo Fire Drill to stage Bill: The Musikill, an experimental musical, at Minneapolis's Momentum Dance Festival.
GET MORE ART IN YOUR INBOX

Bemis Center for
Contemporary Arts
724 S. 12th Street
Omaha, NE 68102

402.341.7130
info@bemiscenter.org