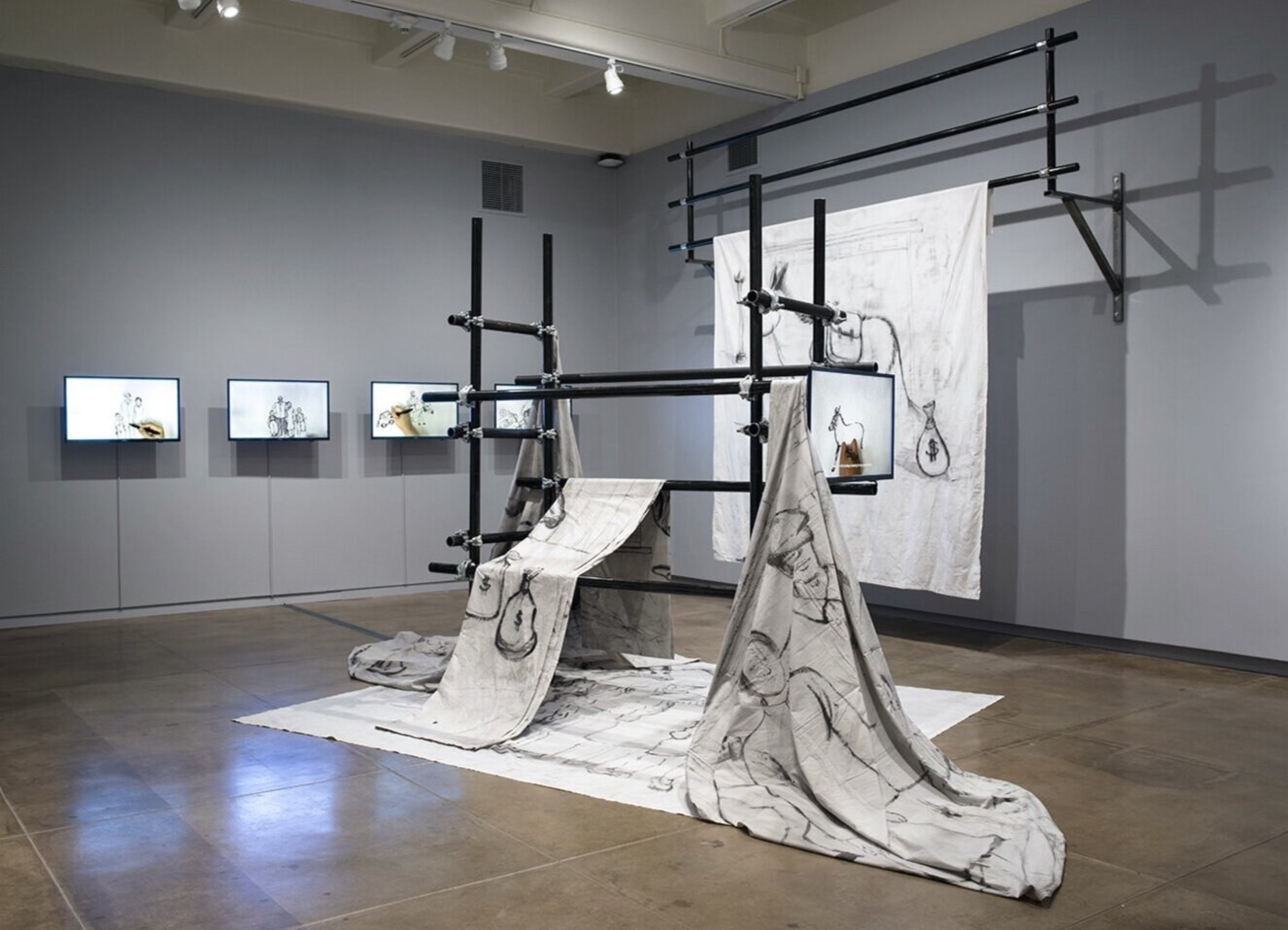 Artist-in-Residence
Sichong Xie
Sichong Xie combines movement and material in body-based sculptural forms, including masks, costumes, and other objects. By placing traditional sculptural forms within new sites, materials, and social constructs, Xie investigates these forms and movements within global communities to re-consider and re-envision shared spaces and performative practices. She raises questions about identity, politics, cross-culturalism, and the surreal characteristics of her body in the ever-changing environment.
Xie received her MFA from the California Institute of the Arts, CA. She is the recipient of the 2022 MAP Fund Award and the 2021 Artadia Los Angeles Award. Her most recent installation "Memory Structure, Scaffold Series" at the Wende Museum in Los Angeles, features objects and arrangements emblematic of memory and temporality: bamboo scaffolding, embroidery on industrial mesh, and a set of laser-engraved drawings that will fade from continual exposure to light, through which she reimagines architectural drawings created by her grandfather in the late 1950s and early 1960s. This installation brings the materiality of the natural bamboo into direct conversation with the mass-produced nature of the scaffold and its role in development.
She was a fellowship artist at MacDowell Colony, Yaddo, The Studios at MASS MoCA, The Watermill Center, Fine Arts Work Center, and Skowhegan School of Painting & Sculpture. In 2017, Xie was chosen to participate at Hauser & Wirth Somerset exchange residency in Bath, UK where she created a four-hour durational performance/installation "Walking With The Disappeared". Recent exhibitions include the USC Pacific Asia Museum, Los Angeles; Wende Museum, Los Angeles; OCAT Art Museum in Xi'An, China; LACE Gallery, Los Angeles; Night Gallery, Los Angeles; Chashama Gallery, New York; Eli Klein Gallery, New York; and Zentrum für Kunst und Urbanistik in Berlin, Germany.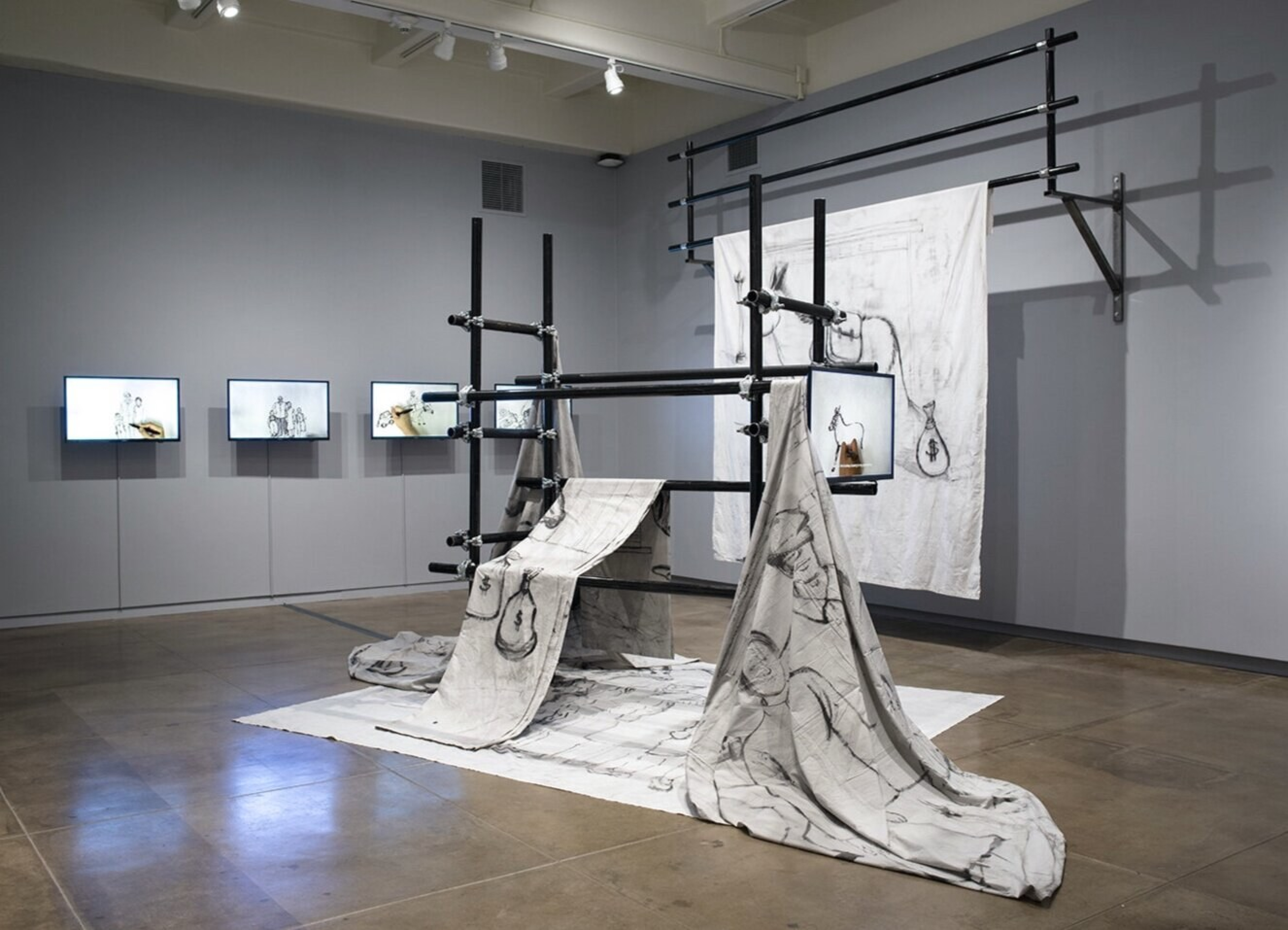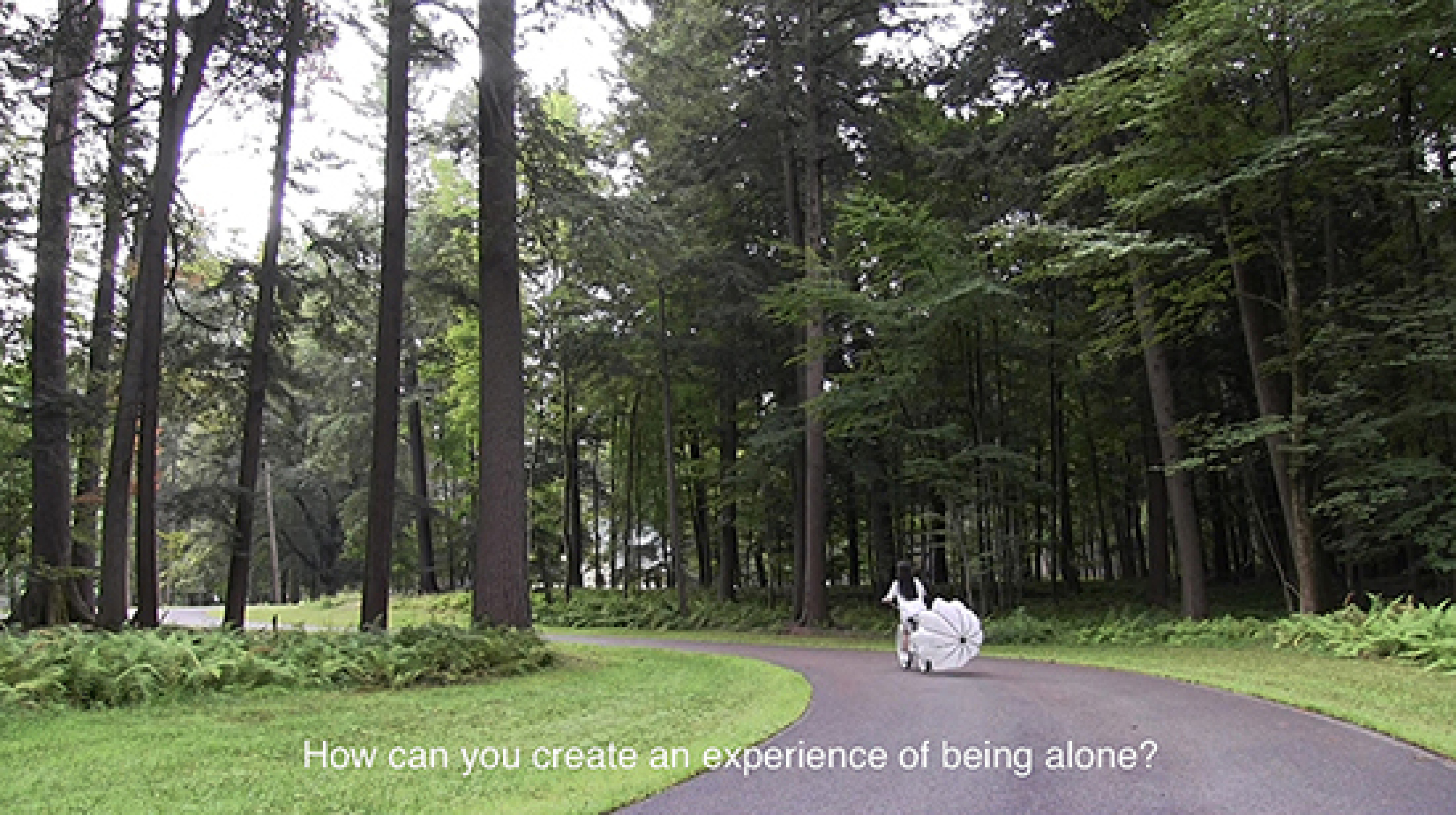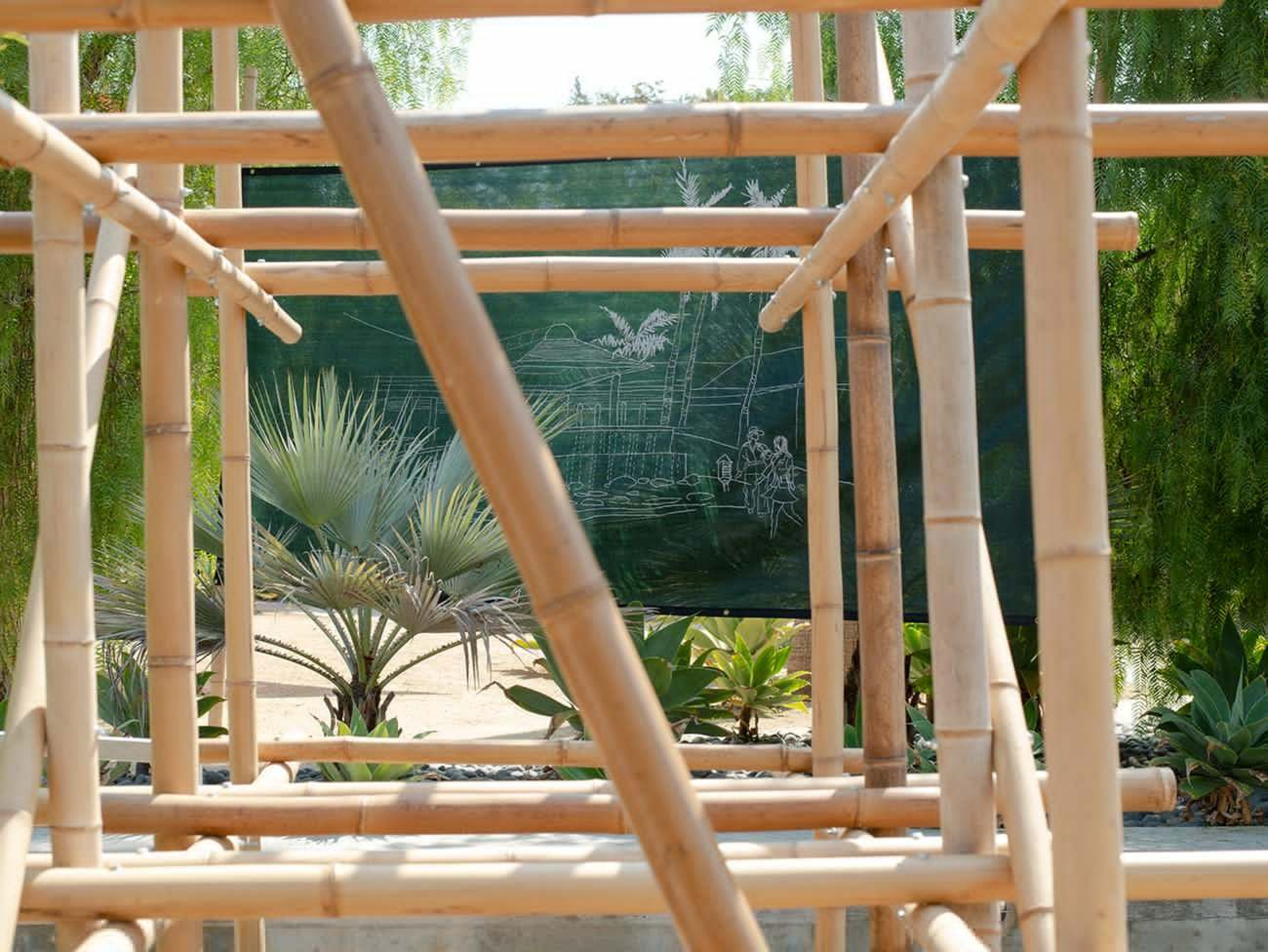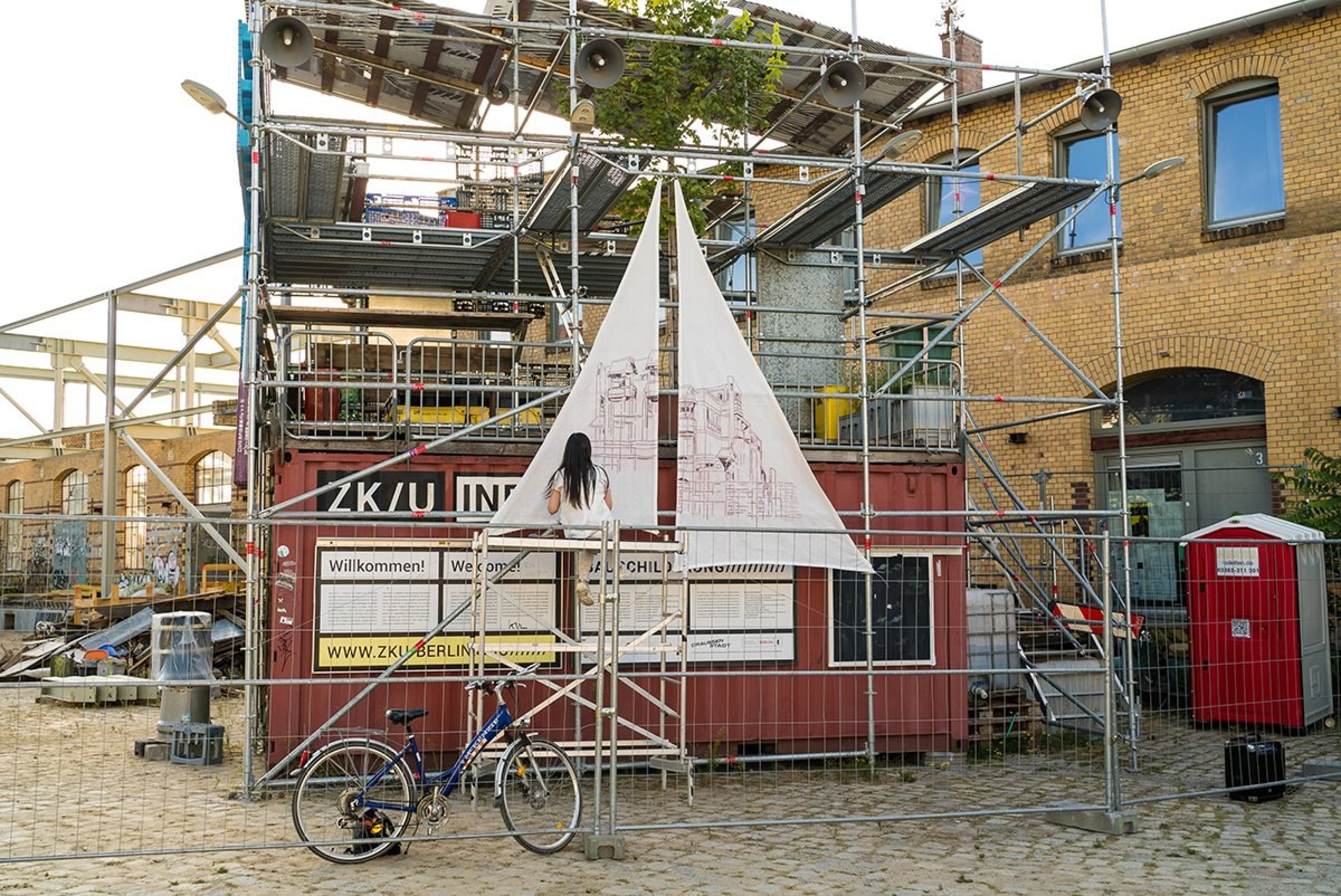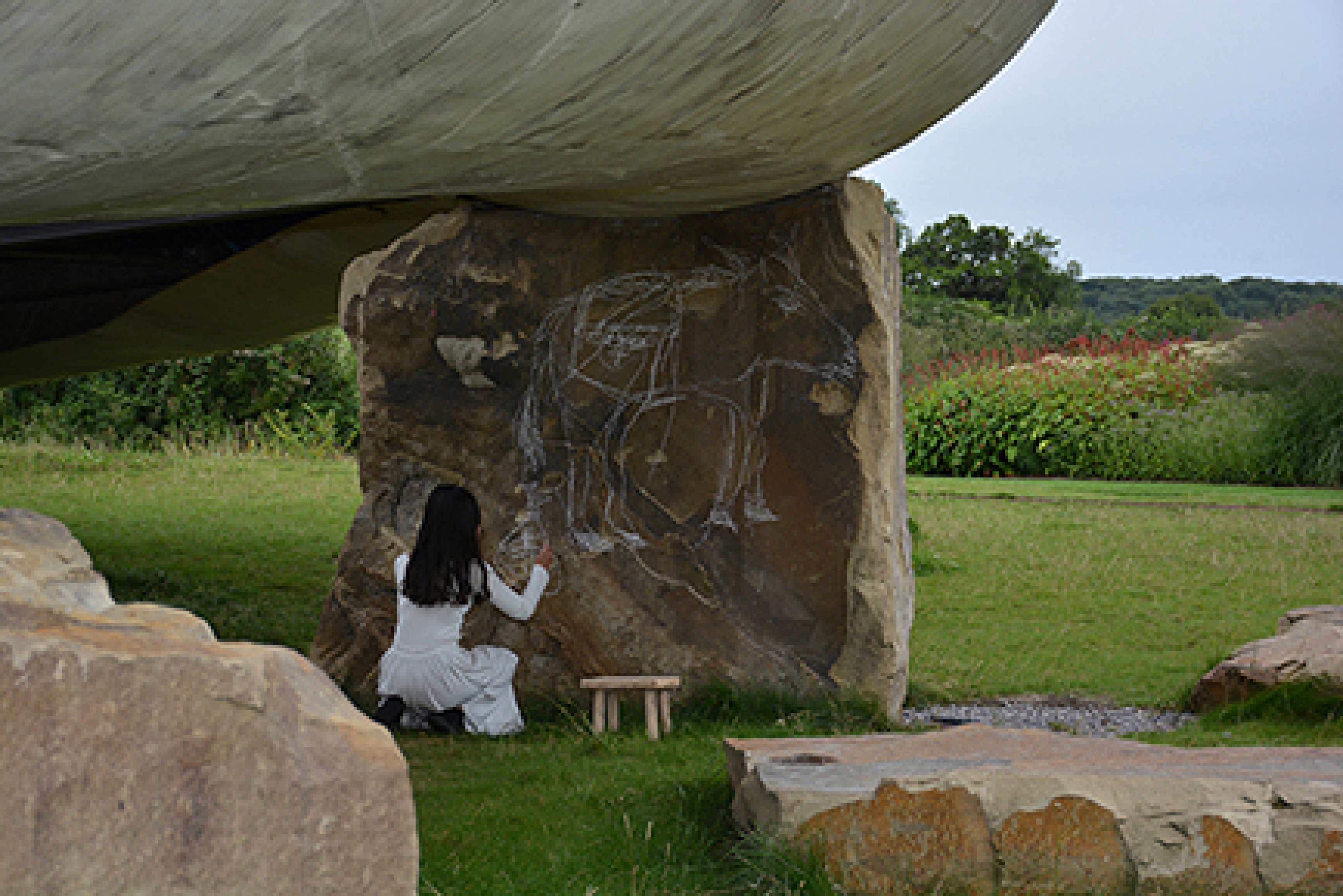 GET MORE ART IN YOUR INBOX

Bemis Center for
Contemporary Arts
724 S. 12th Street
Omaha, NE 68102

402.341.7130
info@bemiscenter.org