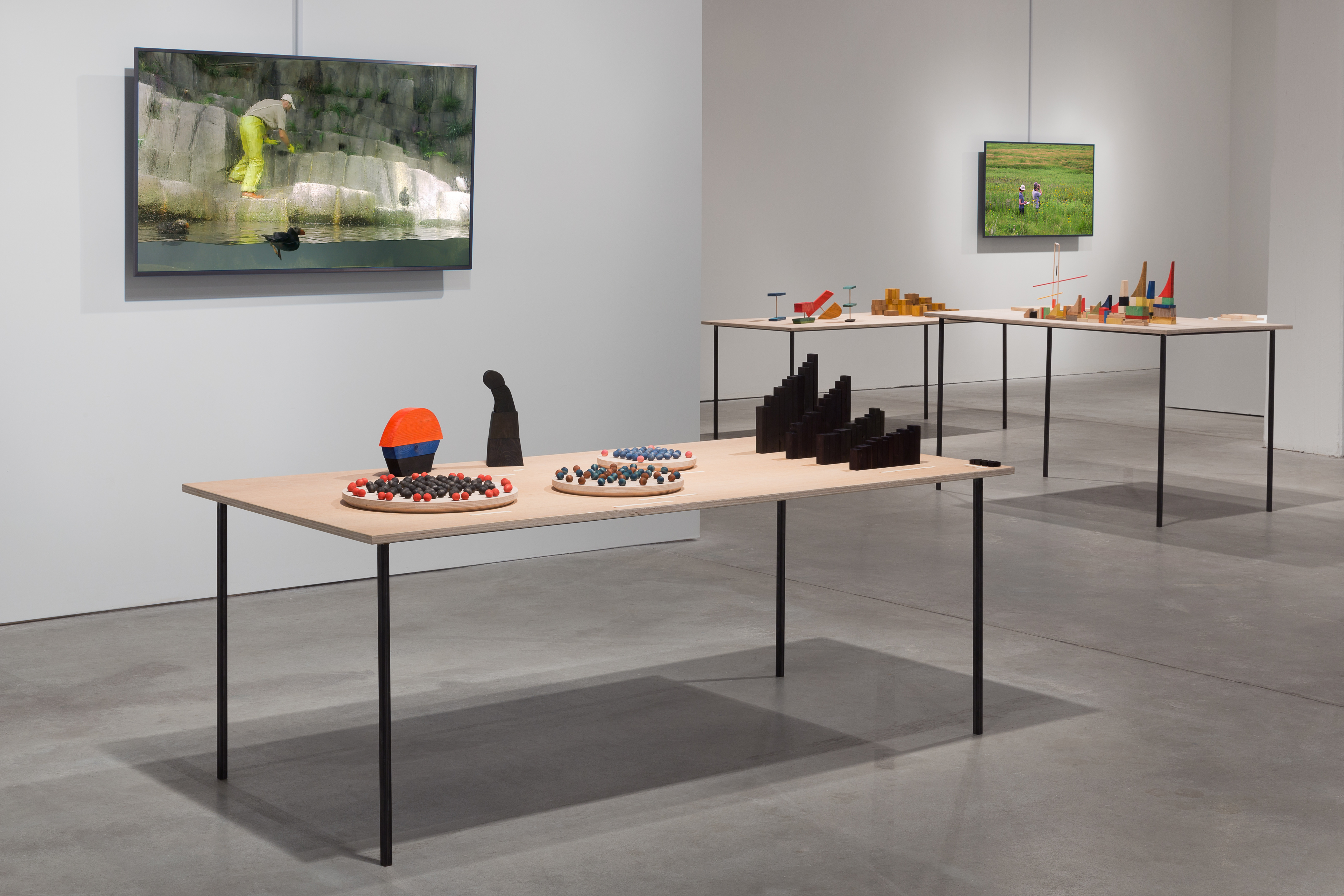 Richard Ibghy and Marilou Lemmens: Look, it's daybreak, dear, time to sing
November 20, 2019–February 15, 2020
Sylvie Fortin, 2019–2021 Bemis Curator-in-Residence
From suburbs to farmlands to the heart of densely populated cities, birds dwell wherever humans have settled. Some find ways to thrive in these ever-transforming ecologies, while others are adversely impacted, if not threatened with extinction. In their varied ways of cohabitating with humans, birds offer rich situations to reflect on the implications of living in more-than-human worlds.

For their exhibition at Bemis Center for Contemporary Arts, entitled Look, it's daybreak, dear, time to sing, artist duo Richard Ibghy and Marilou Lemmens present new works that explore points of contact between birds and humans in an effort to expand and thicken the meaning of hospitality, care, communication, and attentiveness between species. Stretching into the distant past while drawing us into possible futures, the exhibition focuses on our capacity to imagine and build shared worlds that elaborate possibilities for generations of avians, humans, and a host of other species.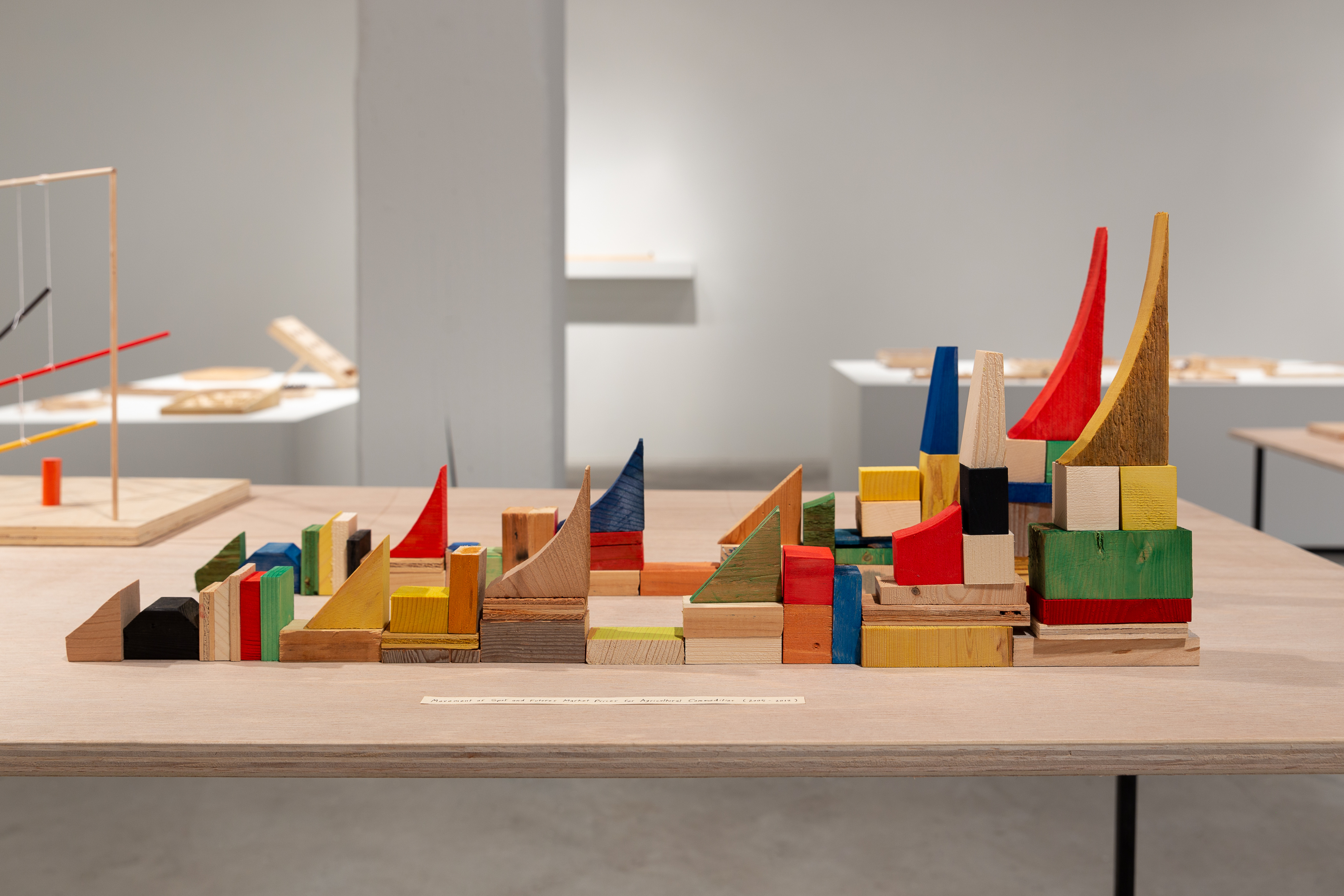 The video animation What Birds Talk About When They Talk considers the translation of bird songs and calls through time and across cultures. Taking such questions as What is a bird song? and What does thinking about bird songs through multiple, sometimes contradicting, lenses teach us about our world? as points of departure, the piece delves into the stakes of interpretation. While some interpretative acts can foster connections across differences, others constrain our understanding of what non-human animals can think and do. The translations presented in Misunderstandings reflect the connections humans imagine between themselves and other species, allowing them to consider birds as objects to talk about or subjects to talk with.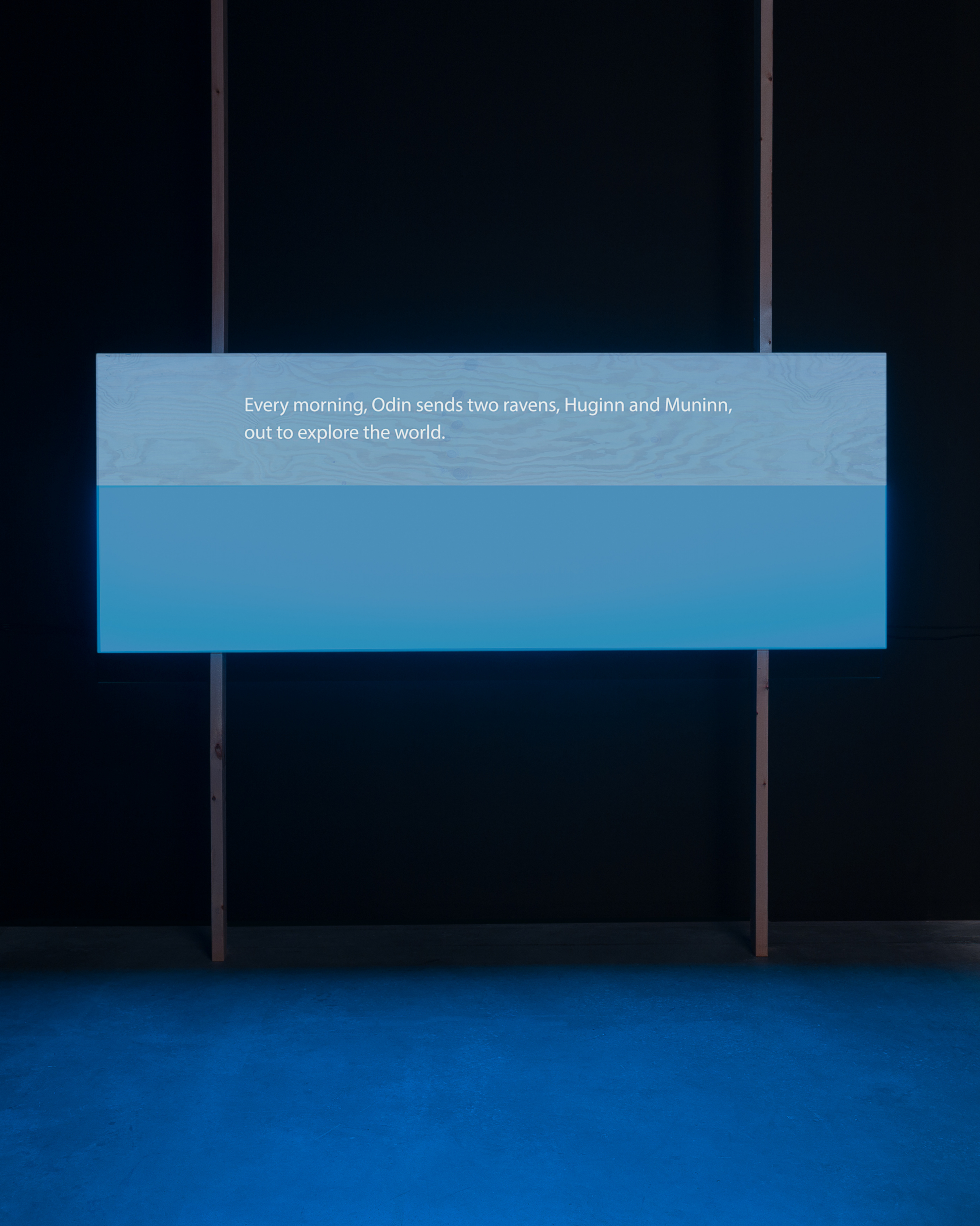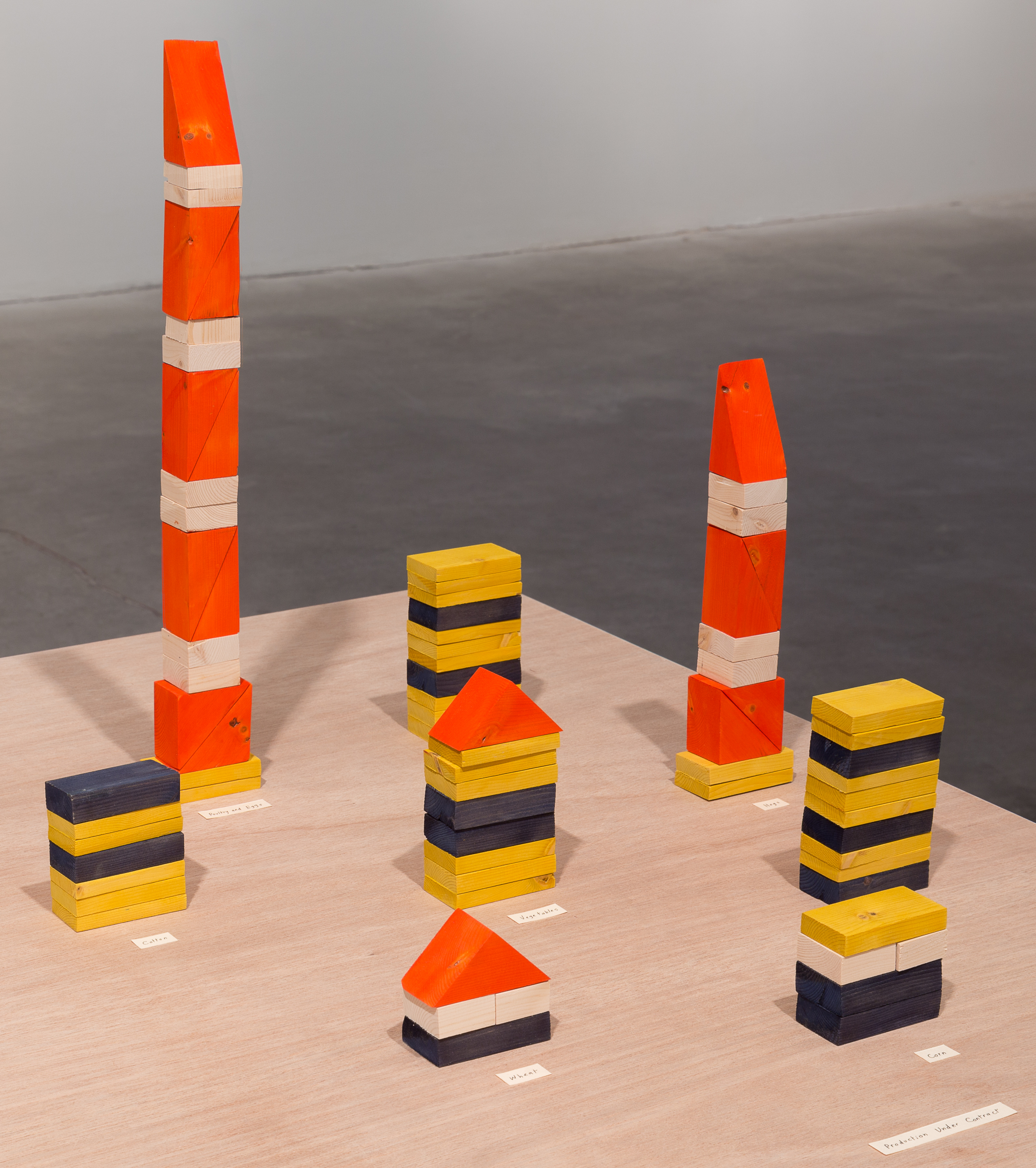 The installation Futures sequences colorful geometric constructions on display tables: sculptures that suggest children's wooden blocks, puzzles, and educational toys. Some sculptures materialize graphical representations concerning the economy and ecology of North American agriculture—such as the increasing roles that derivatives, speculation, genetically modified seeds, chemical fertilizers, monocultures, and firm concentration—play in food production. Others concentrate on the effects of agricultural intensification and financialization on birds that rely on farmland habitats.
Bringing together biological, economic, social, and planetary processes, Futures suggests how recent transformations in agriculture merge two different kinds of futures: financial and avian. Turning abstract processes into concrete objects, the sculptures make the quantitative sensate. Simultaneously, they suggest game worlds that can be built or turned to ruins, composed or dismantled, by a few gestures of the hand.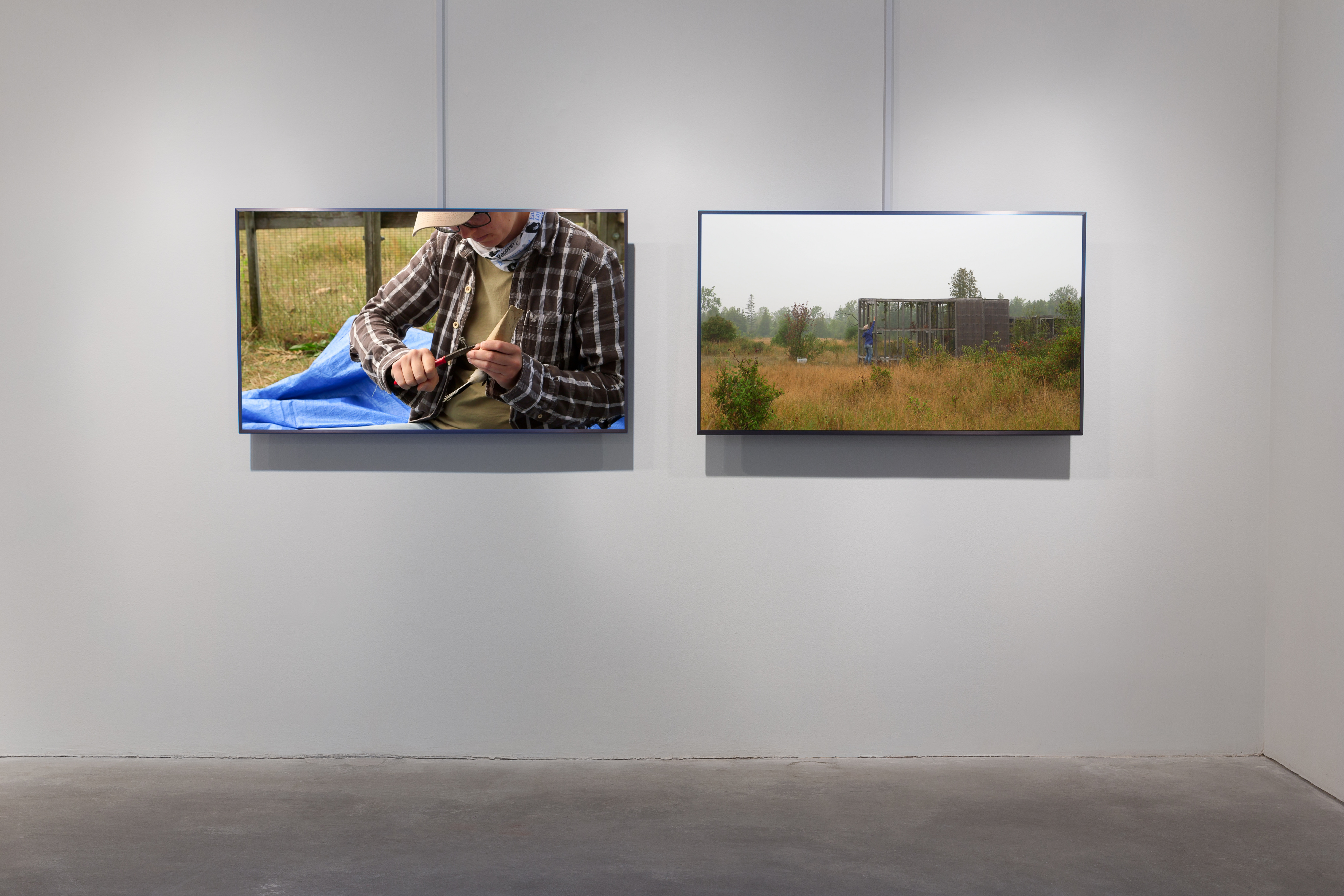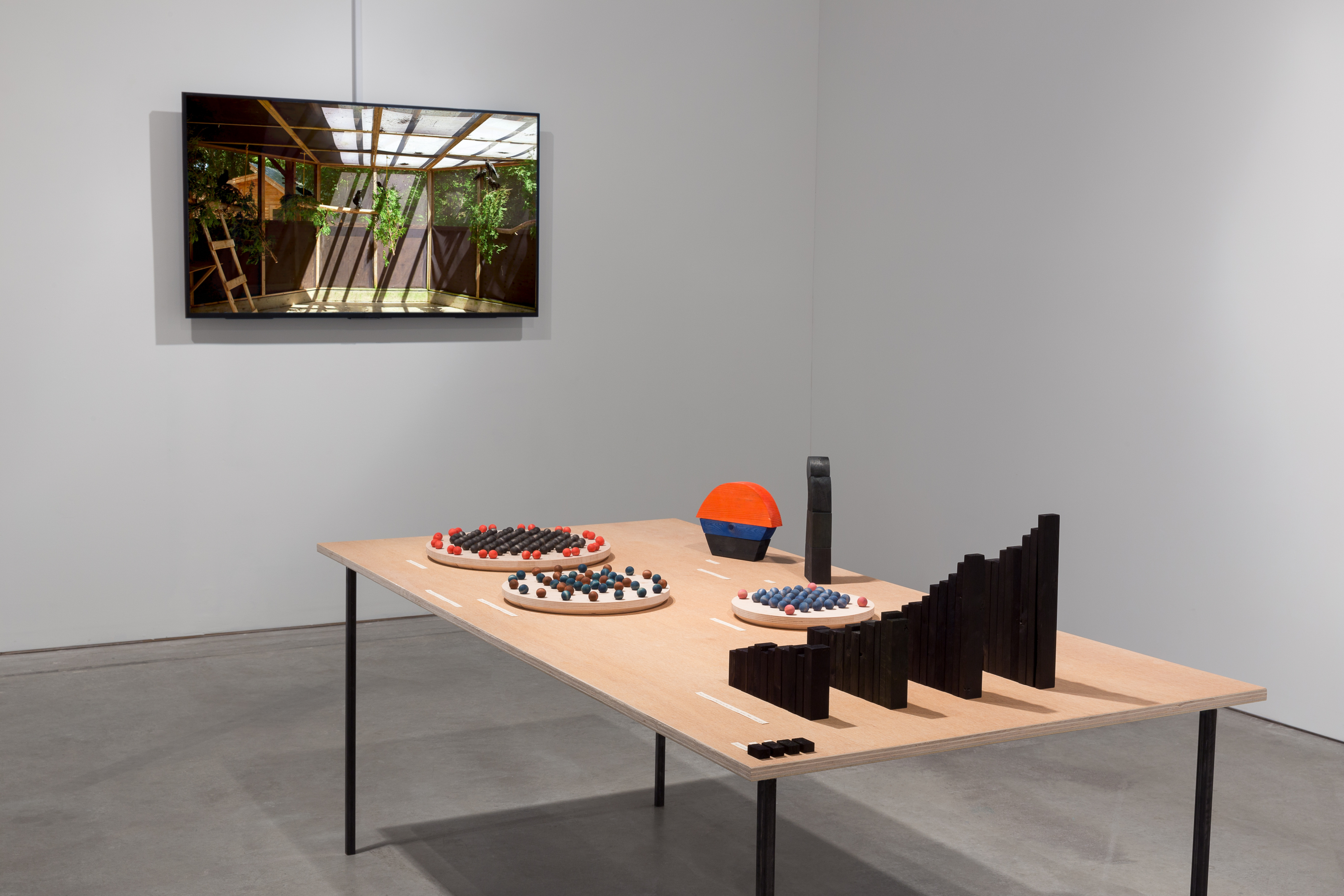 The series of videos entitled The Violence of Care makes the entanglement of birds, humans, ecological contexts, and temporalities more explicit. It explores what it means to be accountable for and attuned to the needs of another. The videos present current human practices that aim to create the conditions for avian lives to thrive, or, at times, to be sustained. From the captive breeding and release of threatened Eastern Loggerhead Shrikes to the daily task of cleaning the exhibits that are now home to Puffins and other seabirds at the zoo or the provision of elder care to backyard hens, care is examined as a practice shaped by conflicting interests and responsibilities as well as sustained relationships taking place in situations fraught with ethical concerns.
This exhibition is curated by Sylvie Fortin, Bemis Curator-in-Residence 2019–2021, as part of her ongoing research into the currencies of hospitality. It gives form to an inquiry into the conceptual entanglements of habitat and hospitality, by pondering how we think and enact cohabitation, kinship, and care today. This exhibition builds on ongoing conversations, and collaborations with Omaha-based individuals and institutions, including Omaha's Henry Doorly Zoo and Aquarium and the Laboratory of Avian Ecology at the University of Nebraska Omaha, that developed over the last year. It also bears witness to the lively conversations that developed throughout July 2019 in a reading group that gathered Bemis' summer artists-in-residence and Omaha artists to explore these questions and what it means for their art practices.

Richard Ibghy and Marilou Lemmens live and work in Durham-Sud, Quebec, Canada. Most recently, their work was presented in solo exhibitions at VOLT, Visningsrommet USF Gallery, Bergen (2019), the Audian Gallery, SFU Galleries, Vancouver (2018), Agnes Etherington Art Centre, Kingston (2017), Jane Lombard Gallery, New York (2017), Owens Art Gallery, Sackville, Canada (2017), Louise and Reuben Cohen Art Gallery, Moncton (2017) the International Studio & Curatorial Program, New York (2016), YYZ Artists' Outlet, Toronto (2016), Esker Foundation Contemporary Art Gallery, Calgary (2016), Leonard & Bina Ellen Art Gallery, Montreal (2016), VOX - Centre de l'image contemporaine, Montreal (2014), Trinity Square Video, Toronto (2014), Monte Vista Projects, Los Angeles (2012) and G Gallery, Toronto (2012). They have participated in a number of group exhibitions including the 1stFiskars Biennale, Finland (2019), Musée d'art contemporain de Montréal (2018), Columbus Museum of Art (2018), 2nd OFF-Biennale, Budapest (2017), Morris and Helen Belkin Art Gallery, Vancouver (2017), XIII Bienal de Cuenca, Cuenca, Ecuador (2016), Blackwood Gallery, Mississauga (2016), Art Gallery of Guelph, Guelph (2016), Postmasters Gallery, New York (2016), 14th Istanbul Biennial (2015), La Biennale de Montréal (2014), Manif d'art 7: Quebec City Biennial (2014), Herbert Read Gallery, Canterbury (2014), La Filature, Scene Nationale and La Kunsthalle, Mulhouse (2013), Henie Onstad Kunstsenter, Høvikodden, Norway (2013), Centre for Contemporary Arts, Glasgow (2012) and 10th Sharjah Biennial (2011).
Richard Ibghy and Marilou Lemmens: Look, it's daybreak, dear, time to sing is on view at Ulrich Museum of Art August 19–December 4, 2021.
Richard Ibghy and Marilou Lemmens: Look, it's daybreak, dear, time to sing is sponsored, in part, by
Presented in partnership with
The 2019 Curator-in-Residence program is supported, in part, by:
GET MORE ART IN YOUR INBOX

Bemis Center for
Contemporary Arts
724 S. 12th Street
Omaha, NE 68102

402.341.7130
info@bemiscenter.org