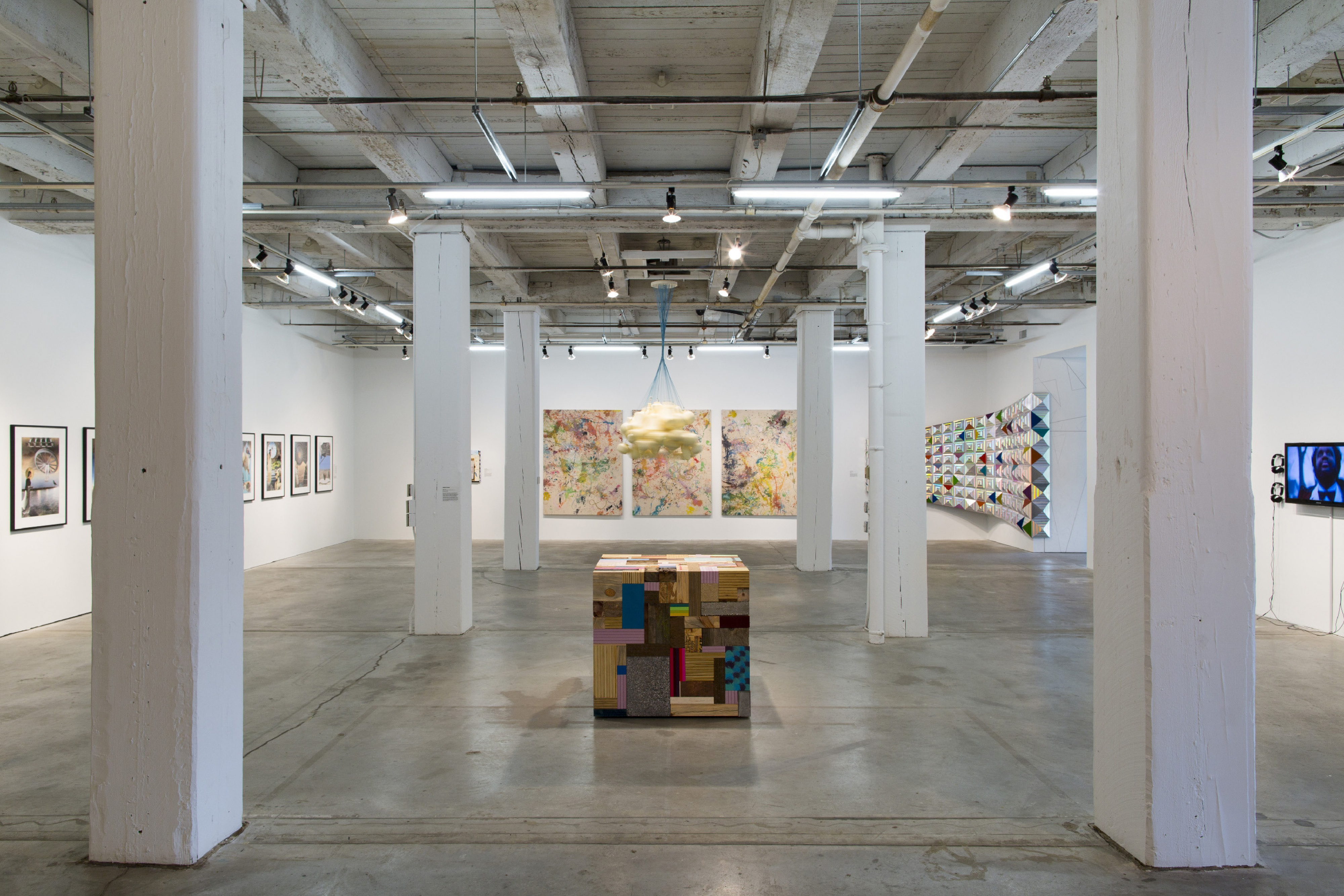 Nebraska Rising
June 16, 2016–September 17, 2017
Nebraska Rising is a juried exhibition that features eleven artists living within 100 miles of Omaha. This perspective on regional contemporary art spans medium, locale, and subject matter to form a content-rich environment that explores the theme of landscape. In considering the landscape, not only as a naturalistic environment but also as a narrative of artistic responses, this exhibition points to a distinctly Nebraskan terrain that is vibrant and contemplative.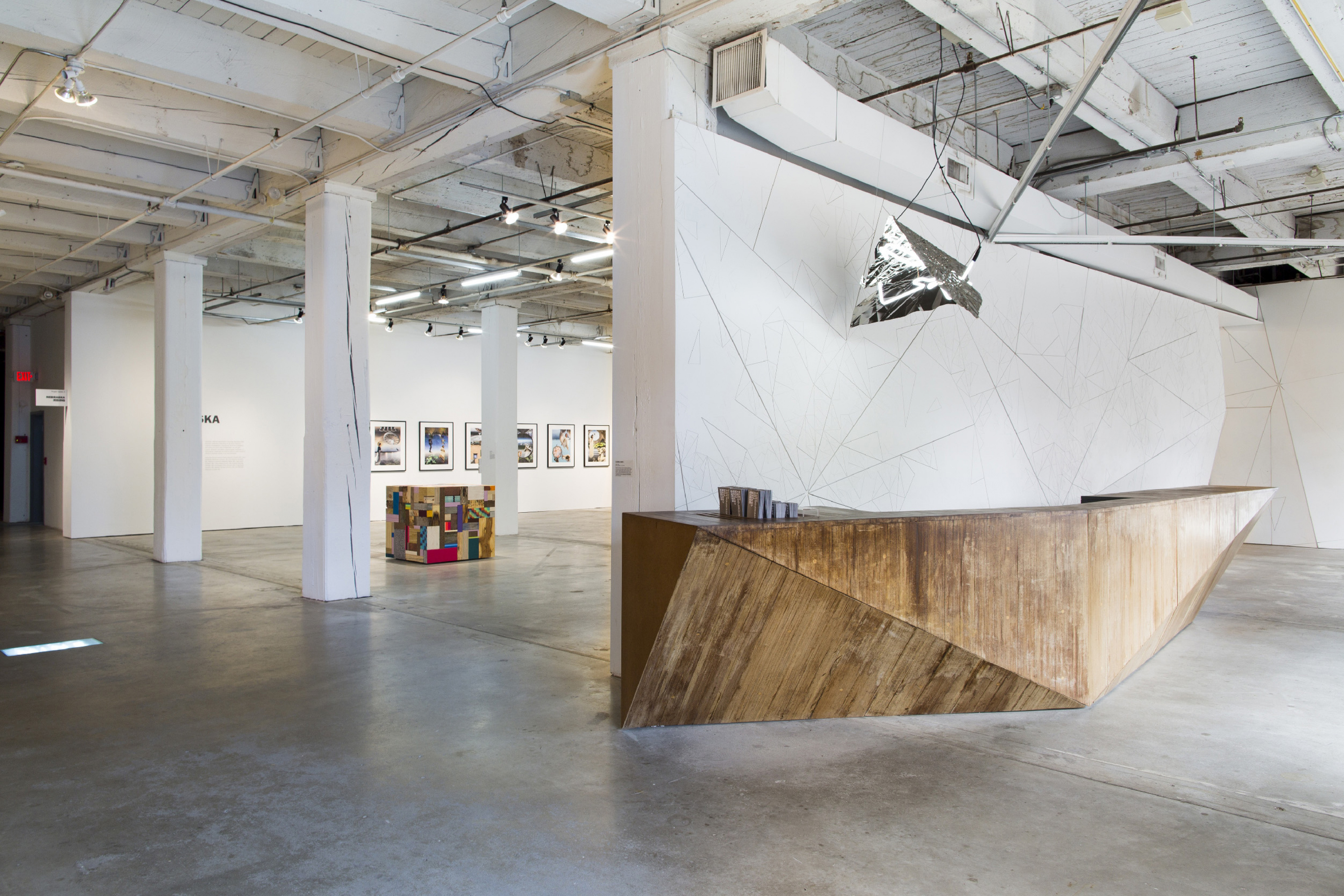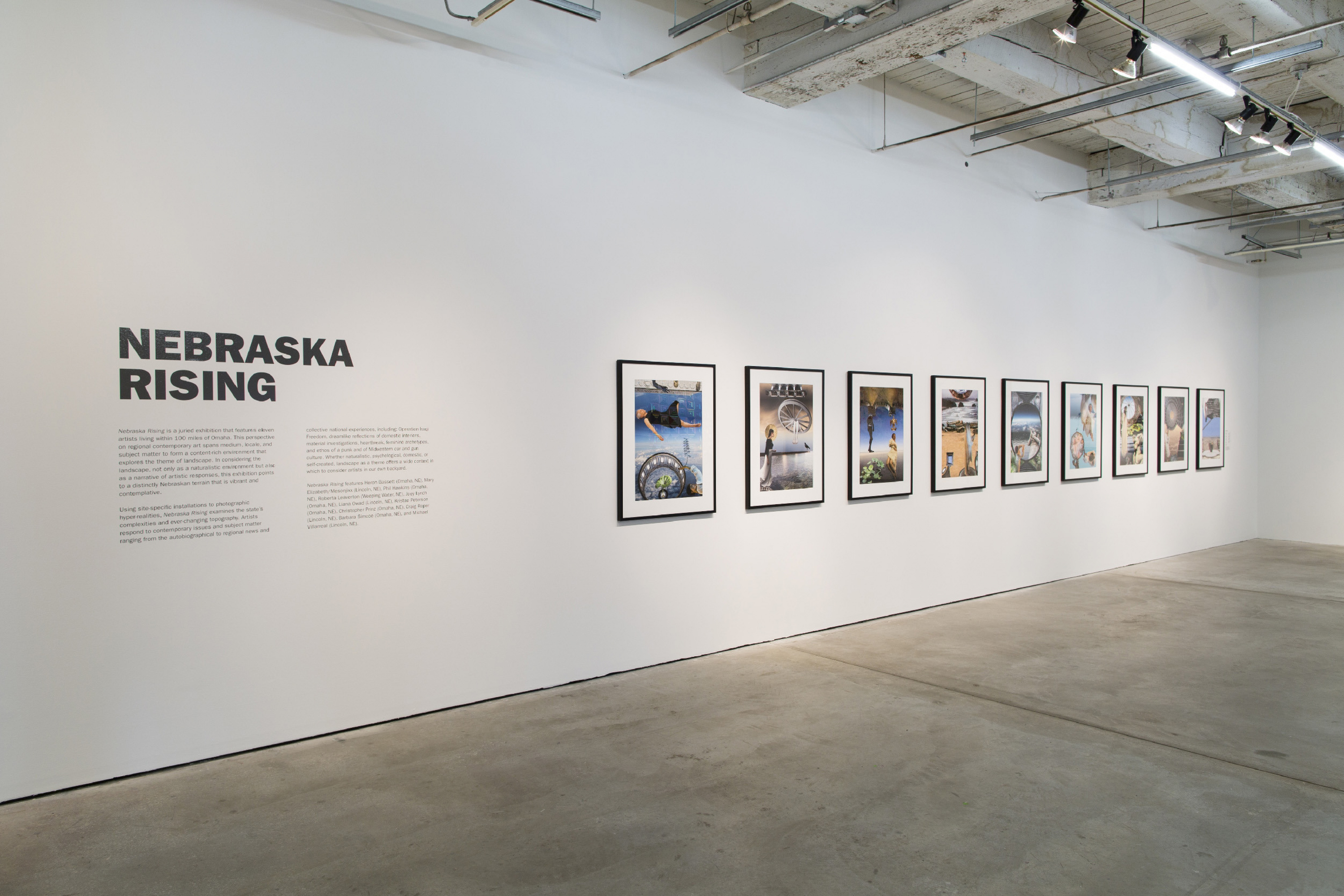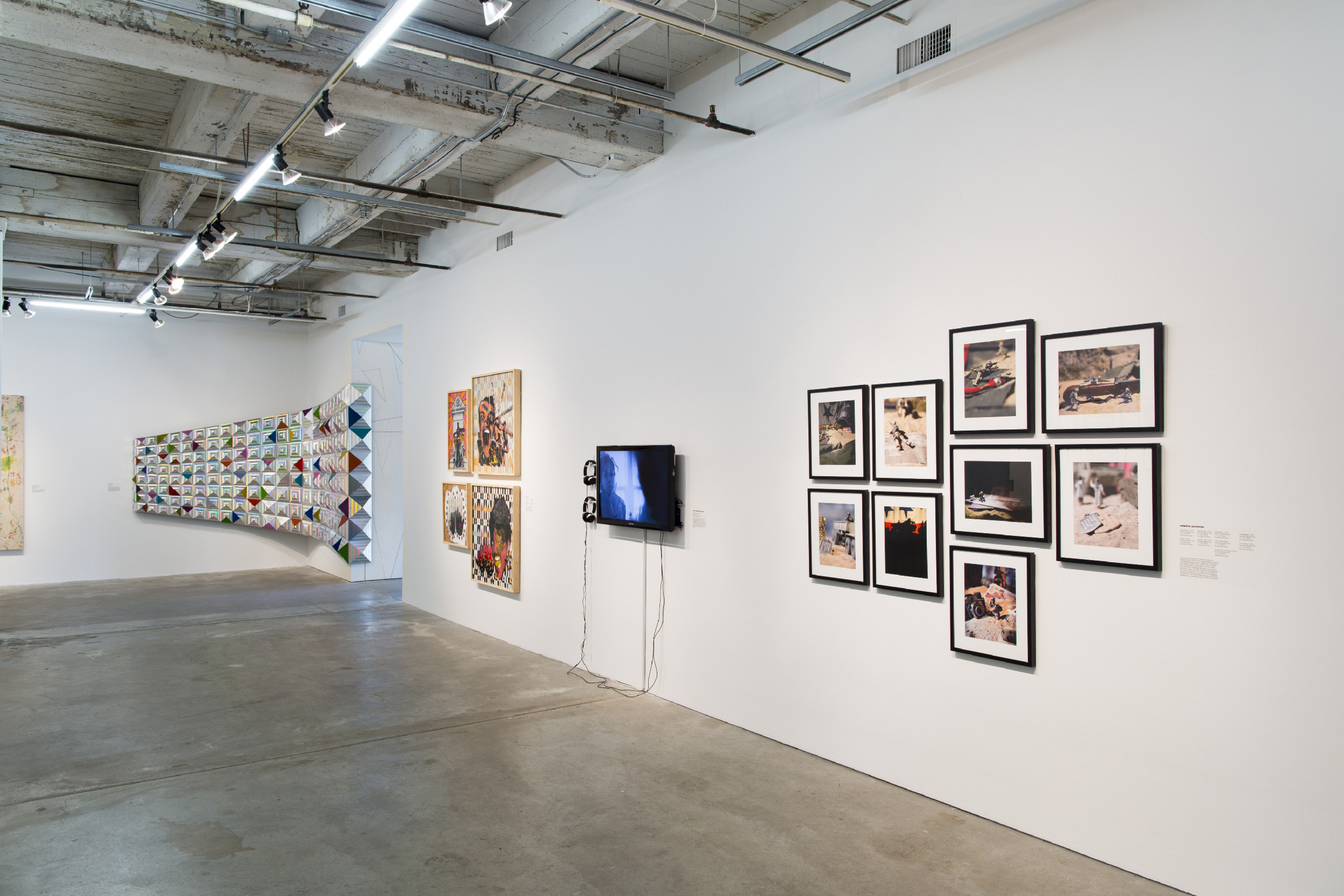 Using site-specific installations to photographic hyper-realities, Nebraska Rising examines the state's complexities and ever-changing topography. Artists respond to contemporary issues and subject matter ranging from the autobiographical to regional news and collective national experiences, including: Operation Iraqi Freedom, dreamlike reflections of domestic interiors, material investigations, heartbreak, feminine archetypes, and ethos of a punk and of Midwestern car and gun culture. Whether naturalistic, psychological, domestic, or self-created, landscape as a theme offers a wide context in which to consider artists in our own backyard.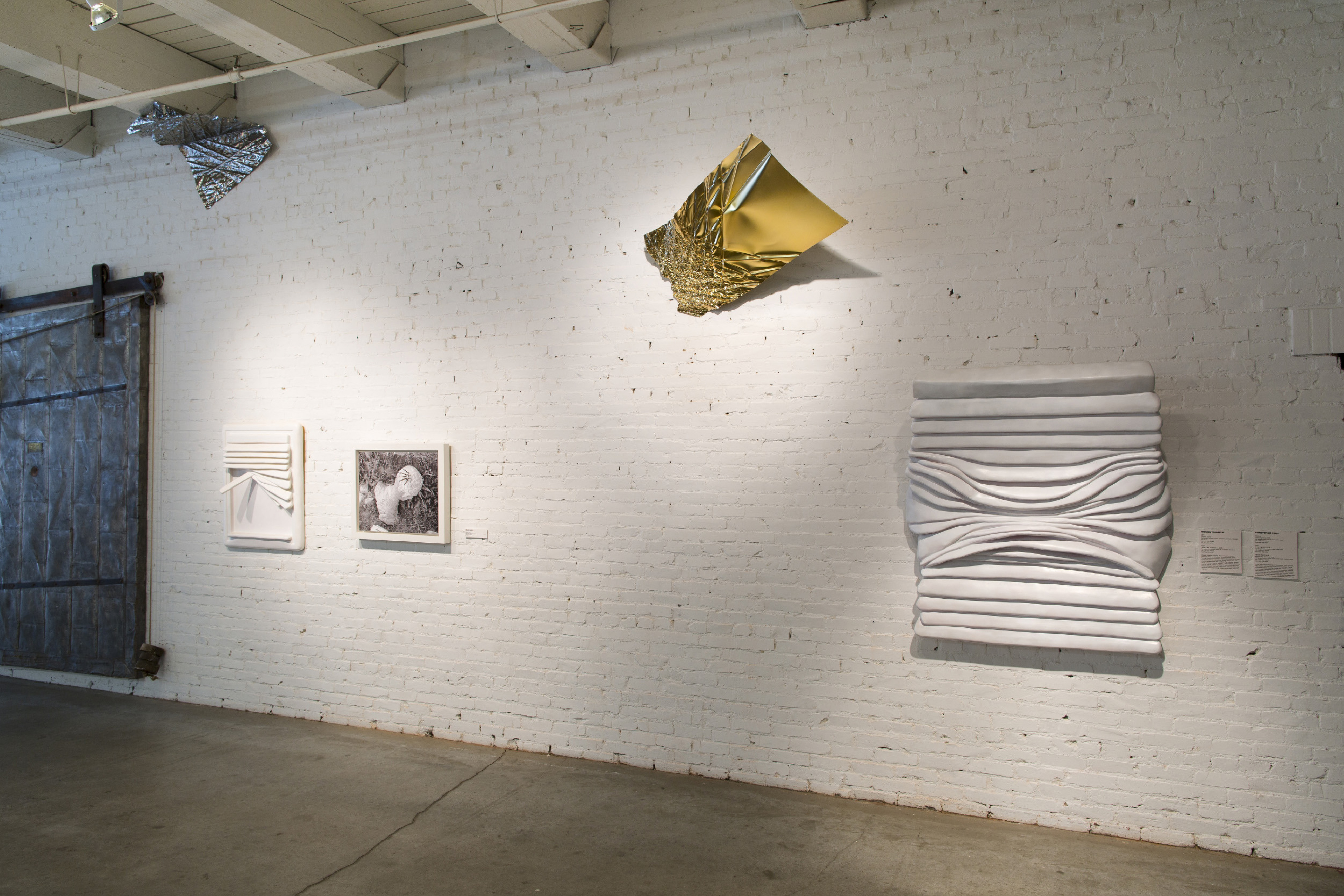 Nebraska Rising features Heron Bassett (Omaha, NE), Mary Elizabeth/Mesonjixx (Lincoln, NE), Phil Hawkins (Omaha, NE), Roberta Leaverton (Weeping Water, NE), Joey Lynch (Omaha, NE), Liana Owad (Lincoln, NE), Kristae Peterson (Omaha, NE), Christopher Prinz (Omaha, NE), Craig Roper (Lincoln, NE), Barbara Simcoe (Omaha, NE), and Michael Villarreal (Lincoln, NE).
GET MORE ART IN YOUR INBOX

Bemis Center for
Contemporary Arts
724 S. 12th Street
Omaha, NE 68102

402.341.7130
info@bemiscenter.org