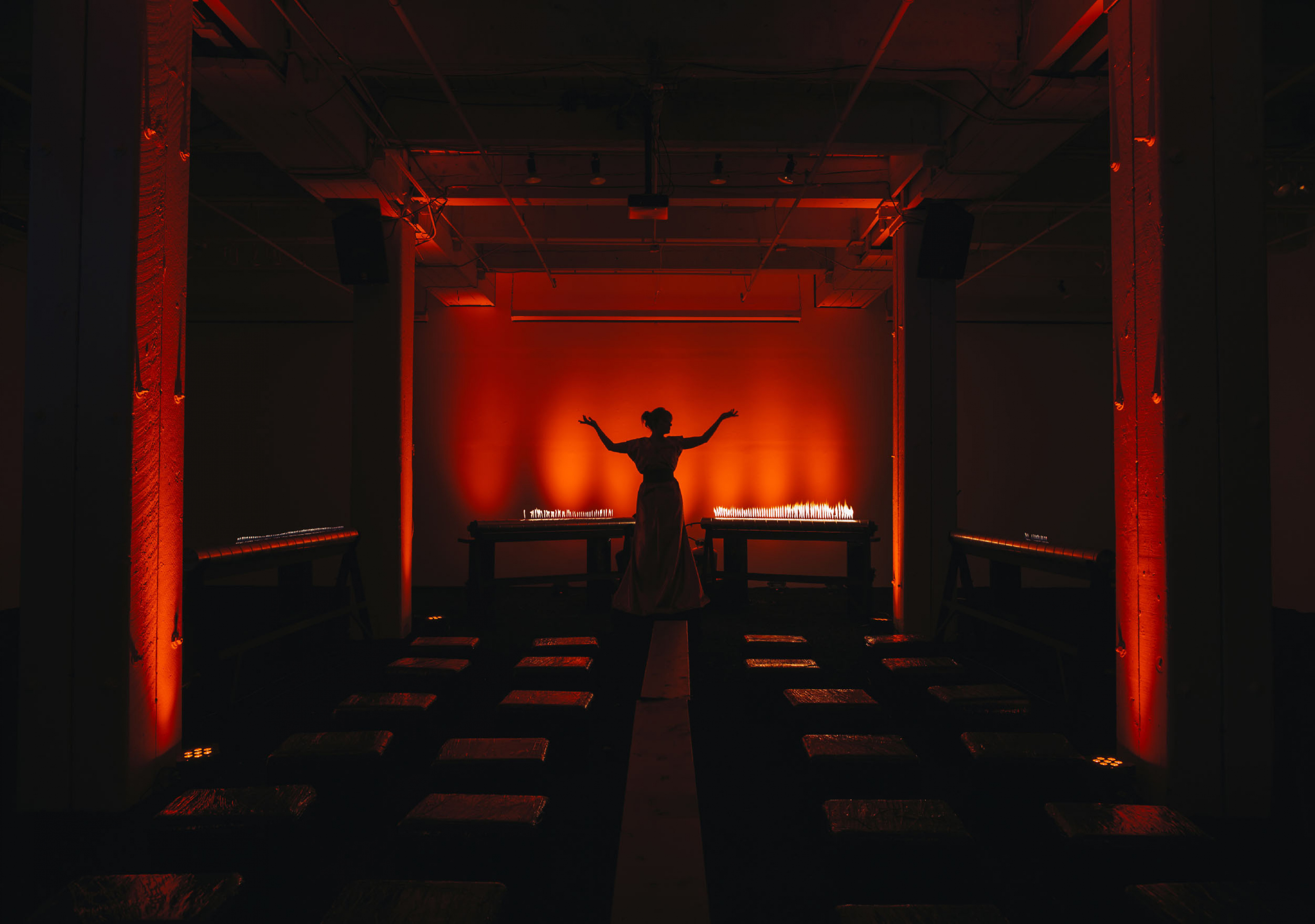 FOOD THEATER
December 16, 2014–May 23, 2015
Emilie Baltz developed FOOD THEATER as a platform to transform the everyday into the exceptional by bringing together local creators, ingredients and community members to participate in immersive, multi-sensory spectacles that reimagine the role that food plays in our lives. Inspired by Kafka's definition of theater as "melting the ice within, of awakening dormant cells, of making us more fully alive, more fully human, at once more individual and more connected to each other," she uses her work to encourage participants to touch, taste, smell, see and listen together as a community.
In November and December of last year, Baltz choreographed two major performances at the Bemis Center as the inaugural works of FOOD THEATER: "Circuit of the Senses," a dinner party held in the main galleries, and "Circus of the Senses," a cocktail party hosted in the Okada sculpture facility. This exhibition both showcases the props, sets, costumes and imagery of these projects as well as creates a stage for future activation with the central table serving as a space for community engagement, education and celebration.

This exhibition further embodies Baltz's vision to create experiences that stimulate multi-dimensional, multi-sensory stories by provoking all five senses and prompting a childlike discovery of the world in which mouths don't just do the talking and where daily rituals can become unexpected works of art.

FOOD THEATER was developed collaboratively with local artists, chefs and mixologists: Jill Coxon, Amanda DeBoer Bartlett, Luke Edson, Dereck Higgins, Paul Kulik, Mark Powers, Clark Ross, Tbd Dance Collective and Jason Webb.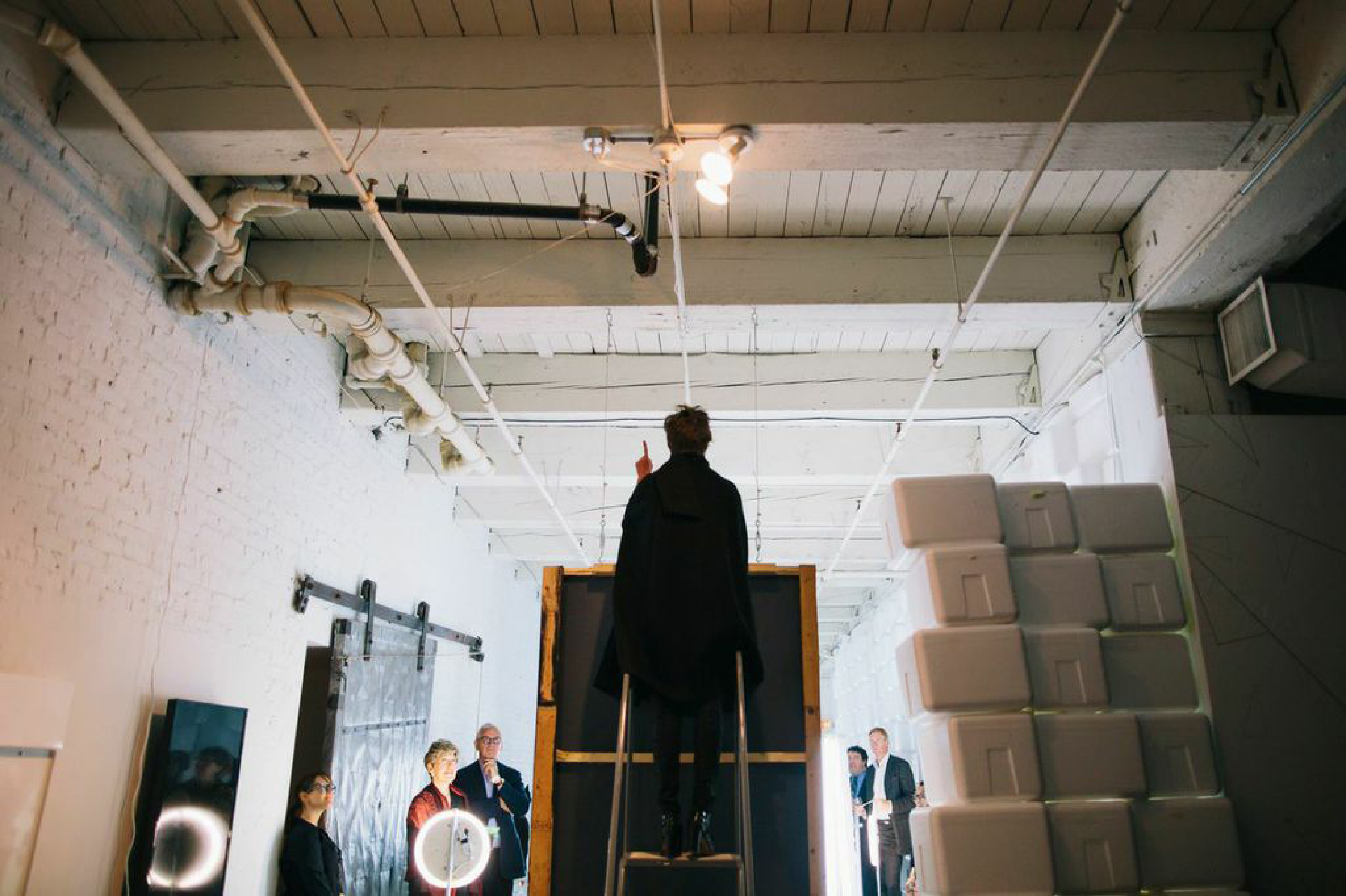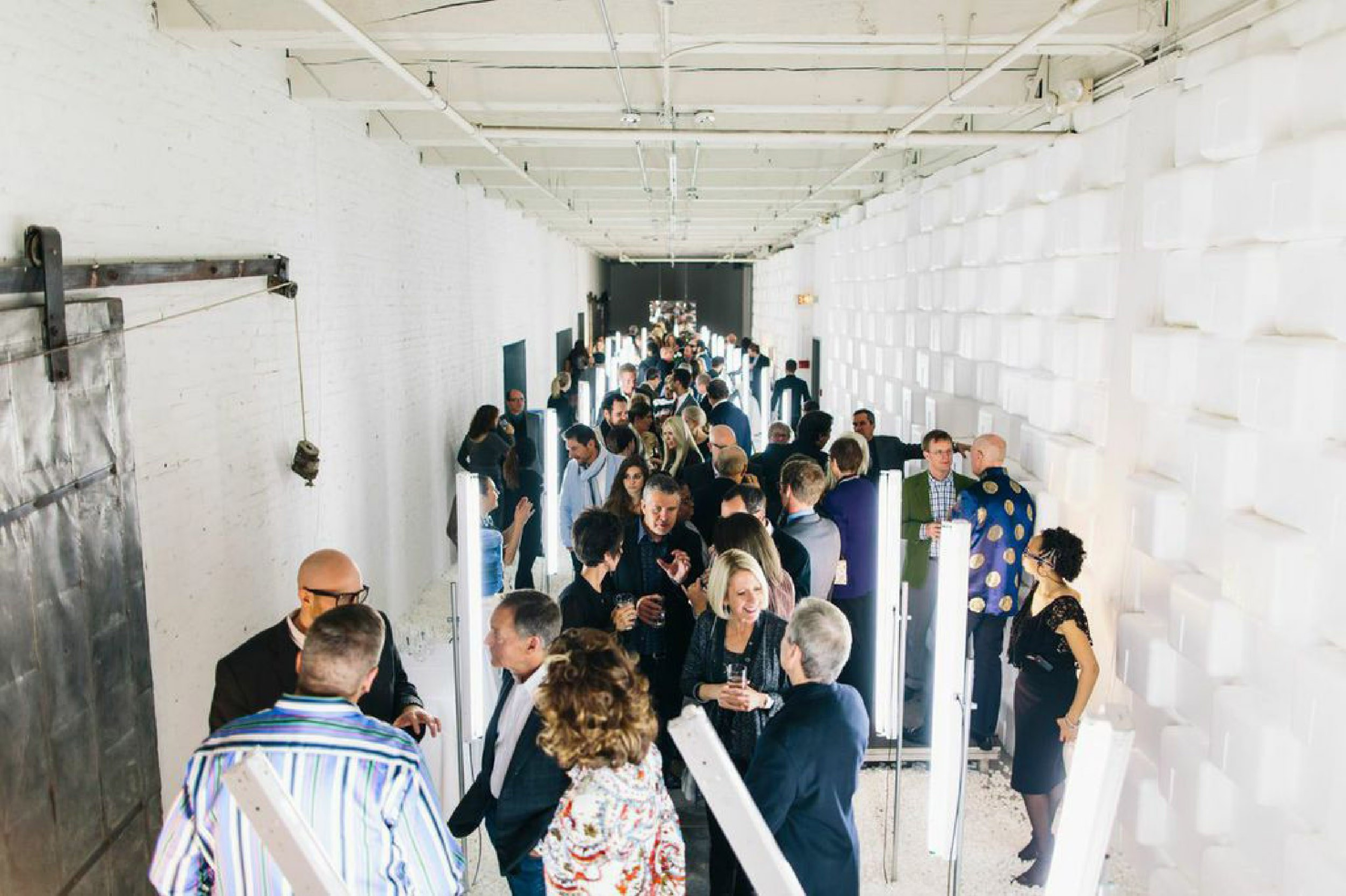 About the artist

A resident at the Bemis Center in 2014, Emilie Baltz is an artist, entrepreneur and educator whose work uses food as a means of transforming the everyday into the exceptional. She has omnivorously trained in diverse mediums of storytelling from Modern Dance to Screenwriting, Photography and Industrial Design. She holds a B.A. in Film Studies from Vassar College and an M.I.D from Pratt Institute.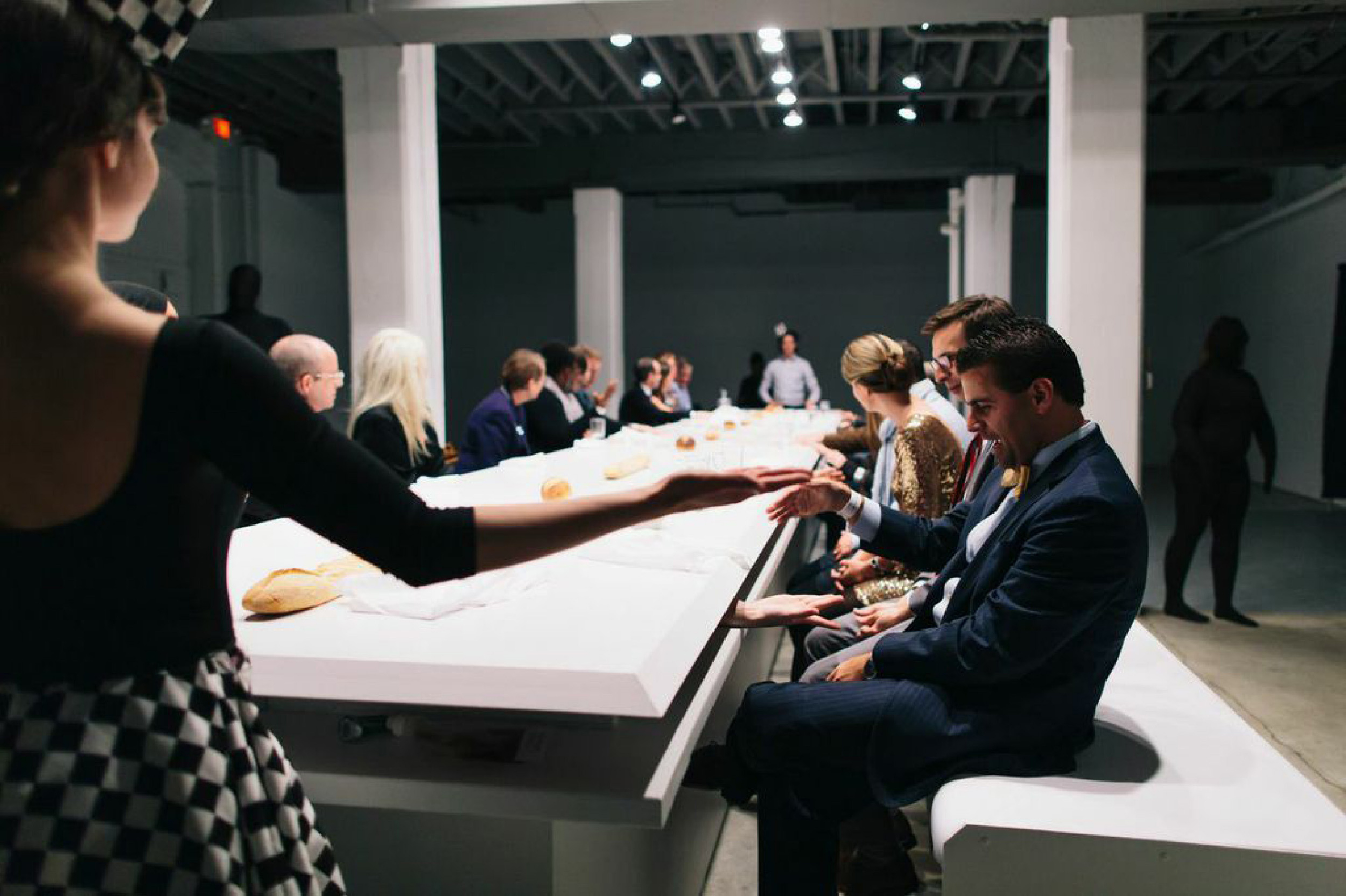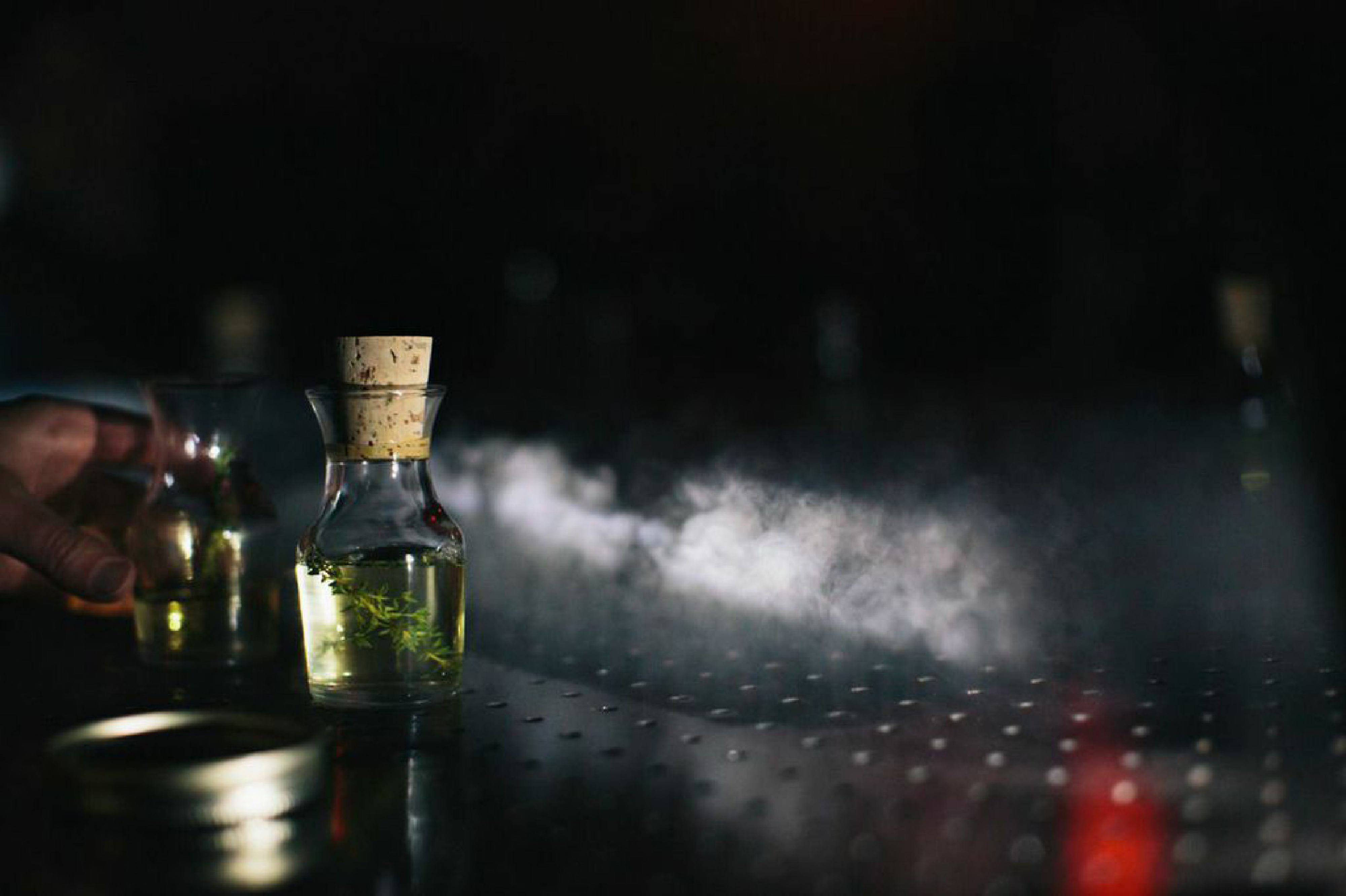 GET MORE ART IN YOUR INBOX

Bemis Center for
Contemporary Arts
724 S. 12th Street
Omaha, NE 68102

402.341.7130
info@bemiscenter.org