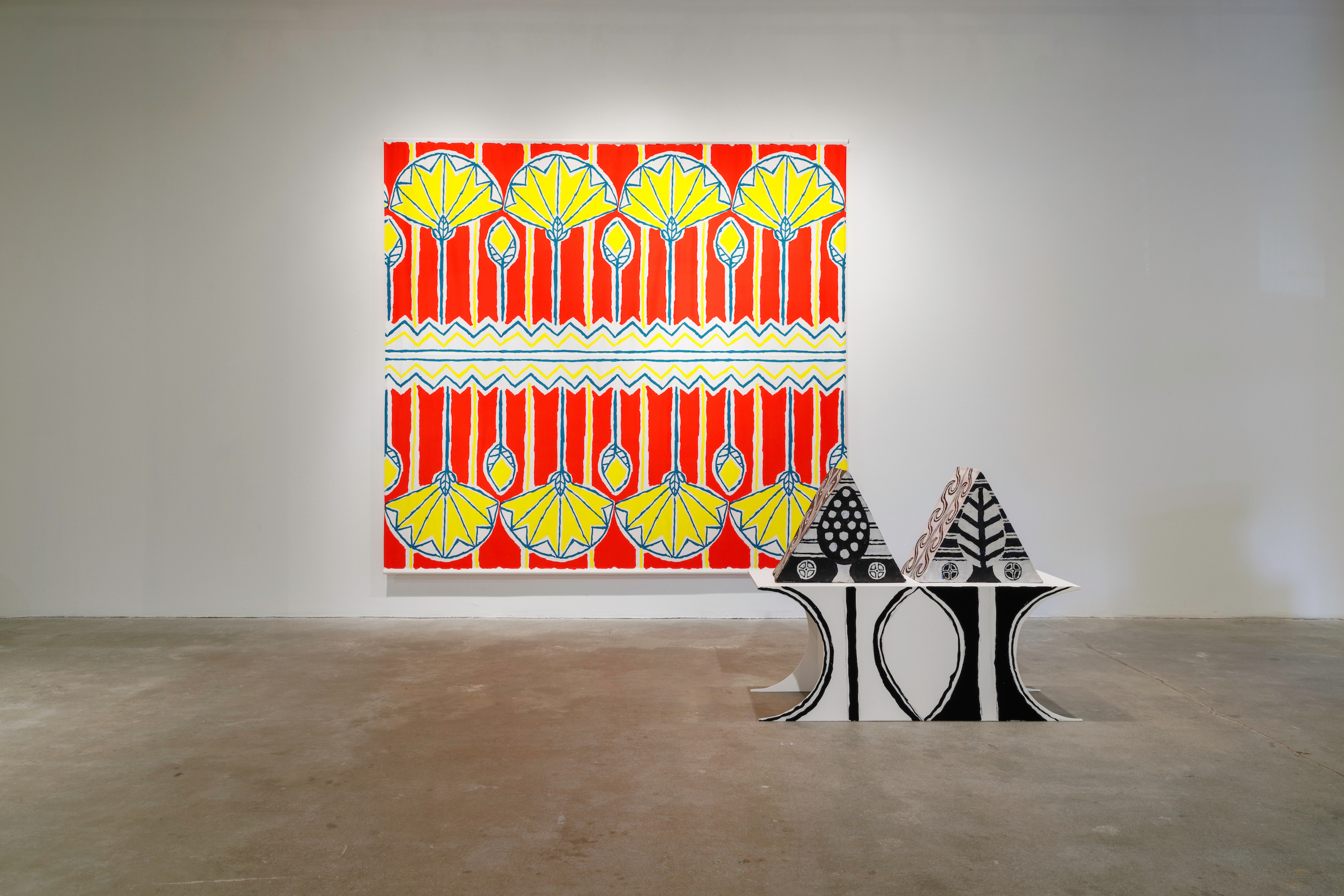 Elisabeth Kley: Minutes of Sand
December 8, 2022–April 16, 2023
Organized by Rachel Adams, Bemis Chief Curator and Director of Program
Elisabeth Kley: Minutes of Sand features an entirely new body of work, sitting at the distinctive confluence of pattern, decoration, and contemporary art. Known for her black-and-white patterns featured in ceramics, drawings, paintings, and site-specific installations, the artist draws inspiration from motifs featured in ornamentation, architecture, interior decoration, and a myriad of global art traditions. Merging the ancient and modern, Kley translates these fragments into an interdisciplinary practice conveying ideas of opulence and mystery.
This is the artist's first solo museum show organized by the Fabric Workshop and Museum (FWM) and traveling to Bemis Center. Invited to print yardage utilizing FWM's world-renowned screen printing facilities, Kley interweaved her ceramic and painting practices with three new yardage designs and a new suite of ceramic sculptures for the exhibition.
A catalogue for the exhibition, co-produced by Bemis Center, The Fabric Workshop and Museum, and Canada Gallery, will be released in April 2023.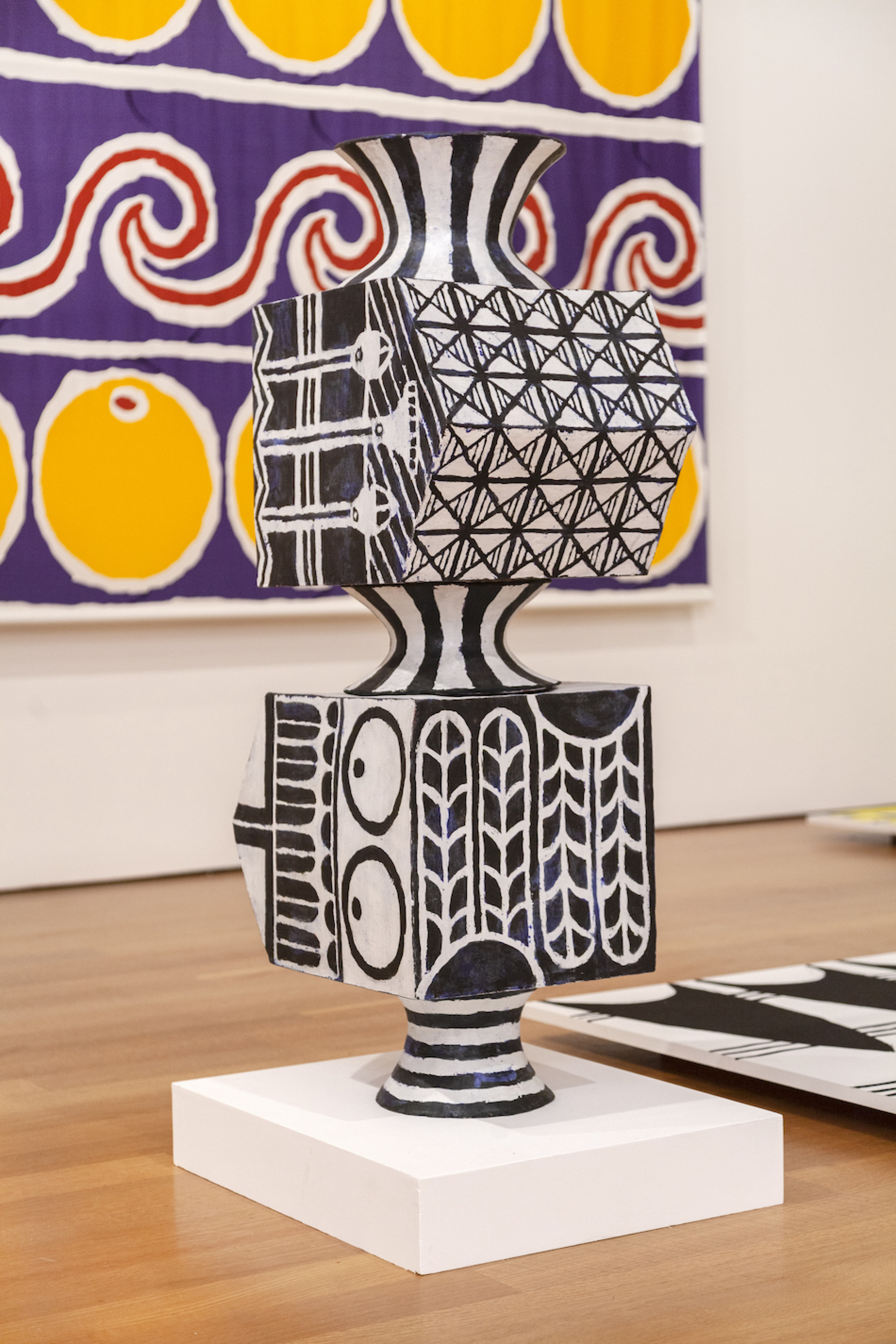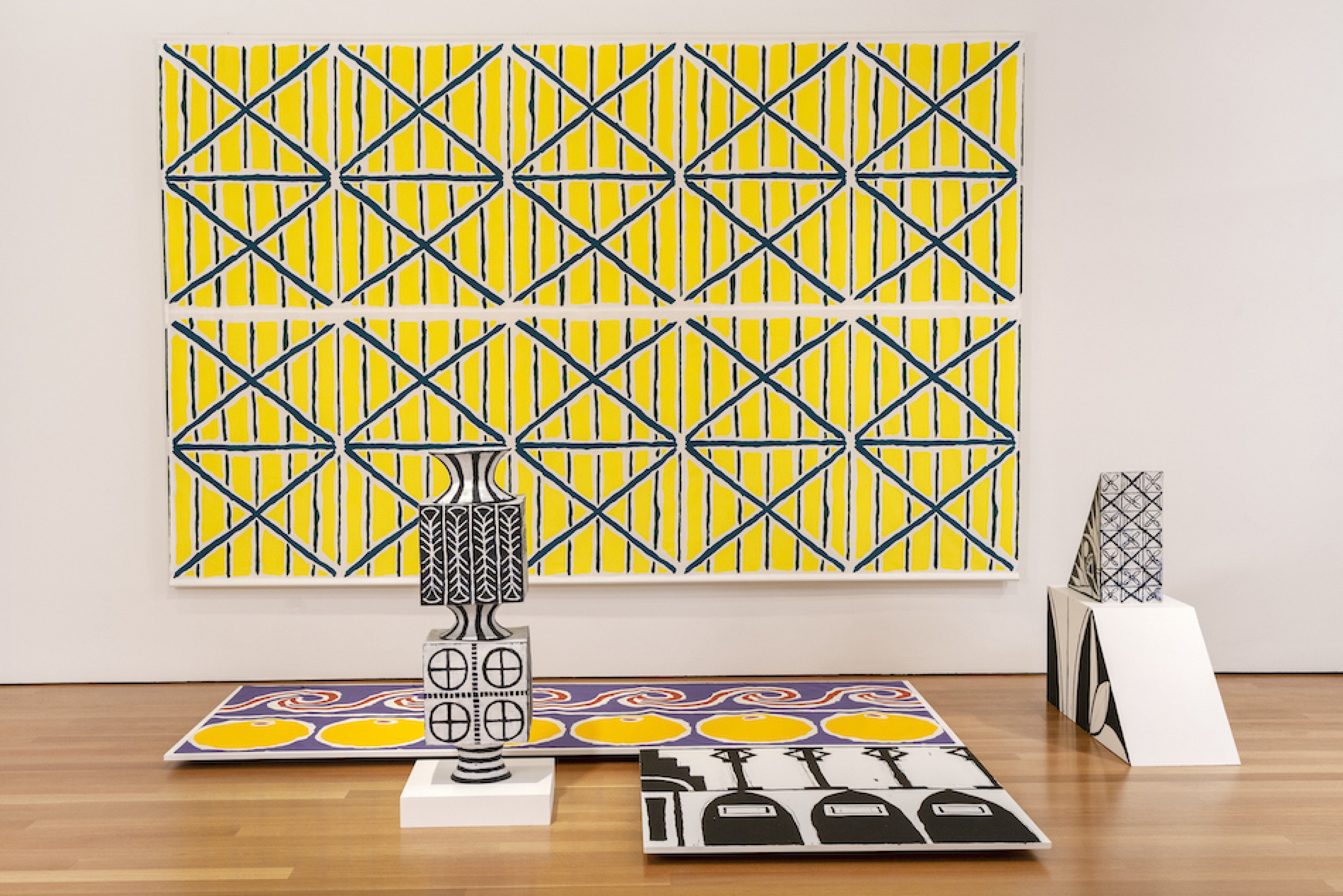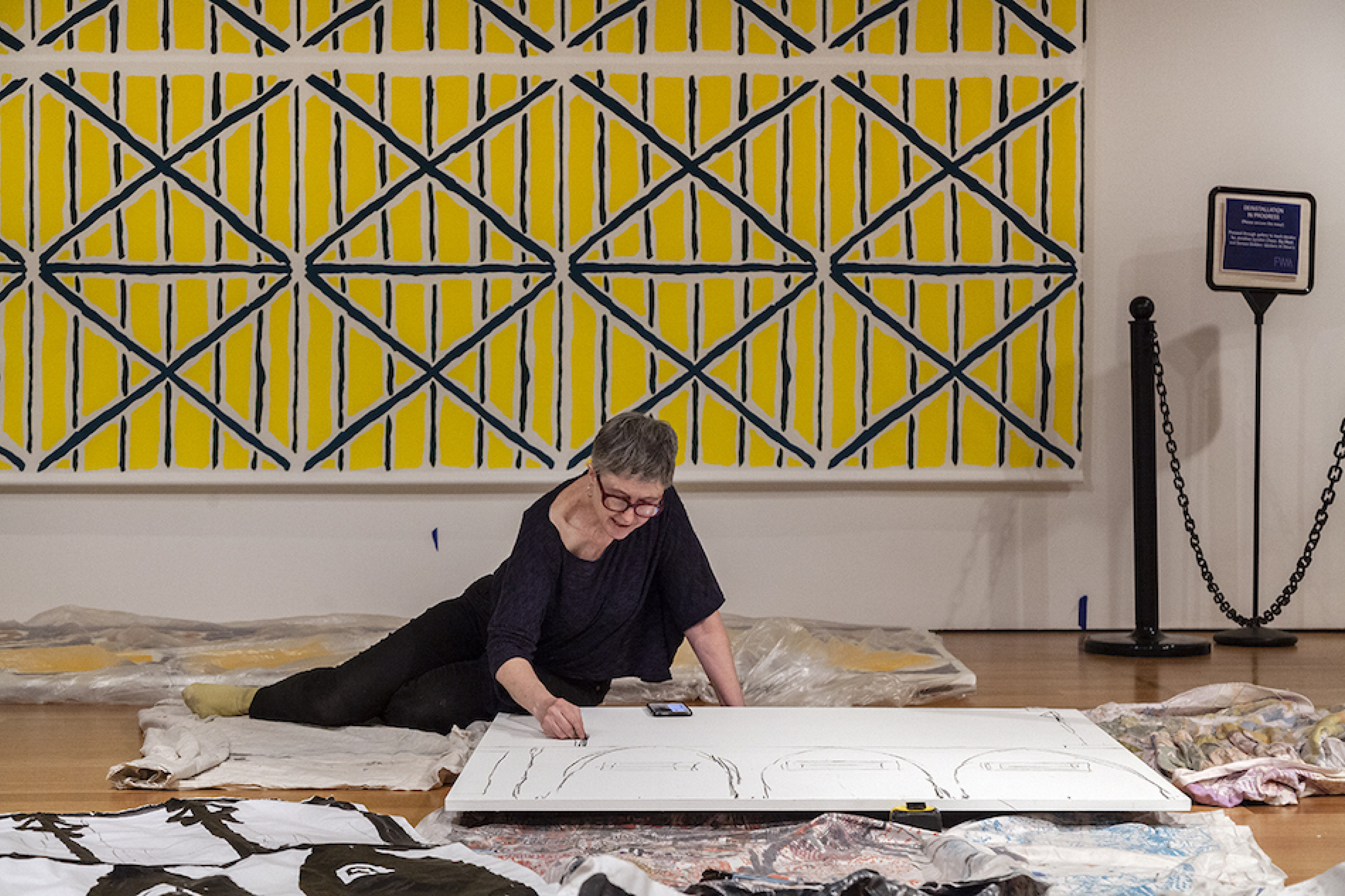 About the Artist

Elisabeth Kley (b. New York) received her BA from Empire State College and studied at Hunter College. Her ceramics, watercolors, drawings and prints have been featured in an exhibition history spanning over 25 years; recent solo and two-person exhibitions include Garden: Elisabeth Kley and Tabboo!, Gordon Robichaux, New York, NY (2019); Elisabeth Kley, Window on Broad, Rosenwald-Wolf Gallery, University of the Arts, Philadelphia, PA (2019); Flowers Out of Water, Pierre Marie Giraud, Brussels, Belgium (2017); Ozymandias, CANADA, New York, NY (2016); translucent threads of dawn (with Conrad Ventur), Regina Rex, New York, NY (2015); and A Sign of Eternal Beauty (with Florence Derive), GAVLAK, Palm Beach, FL (2015). She is represented by CANADA; the gallery published a monograph on her work with Pre-Echo Press in 2019. Kley lives in Manhattan and works in Brooklyn.
Elisabeth Kley: Minutes of Sand is organized by the Fabric Workshop and Museum, Philadelphia.
GET MORE ART IN YOUR INBOX

Bemis Center for
Contemporary Arts
724 S. 12th Street
Omaha, NE 68102

402.341.7130
info@bemiscenter.org