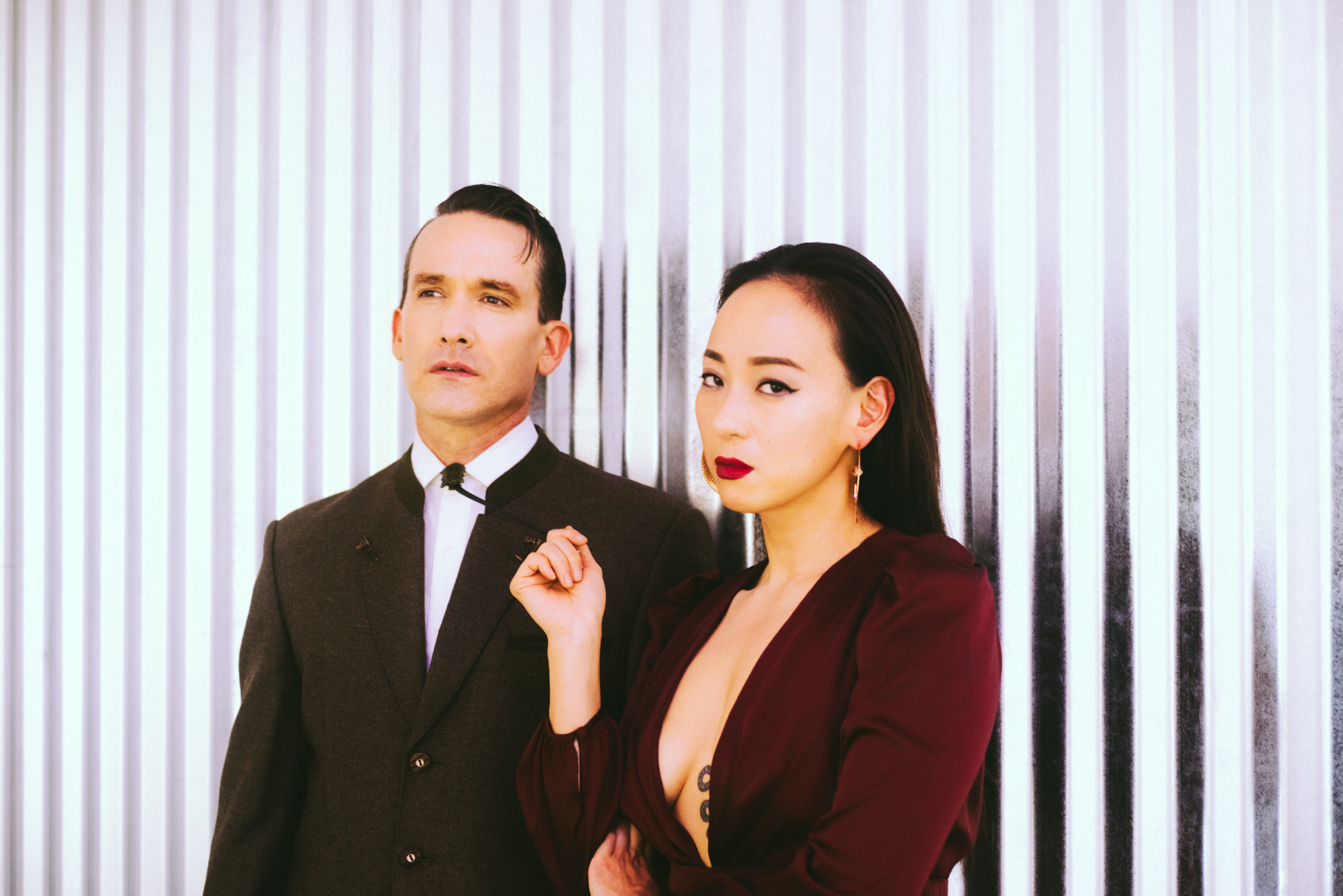 Live @ LOW END | Xiu Xiu
Dates
Fri, Oct 29, 2021
Time
9:30–11:00 PM CT
Location
Bemis Center for Contemporary Arts
724 S. 12th Street
RSVP FULL
JOIN WAITLIST
To celebrate Bemis Center's 40th birthday, we invite you to join us after the 2021 Benefit Art Auction for a FREE concert by Xiu Xiu at LOW END, Bemis Center's music venue!

Since 2002, Xiu Xiu has tried to make music for people opposed to and opposed by the horror and disquiet of life. They have been called "self-flagellating," "harsh," "brutal," "shocking," and "perverse;" but also "genius," "brilliant," "unique," "imaginative," and "luminous."

IMAGE: Xiu Xiu. Photo by Julia Brokaw.
COVID Safety Policy
To ensure Bemis Center is providing a safe environment for everyone, the following policies are in place at the Benefit Art Auction and Concert:
Proof of COVID-19 vaccination or negative COVID-19 test
Proof of COVID-19 vaccination or proof of a negative COVID-19 test is required for all visitors 12 and over. Visitors who are unable to be or who are not fully vaccinated must show proof of a negative COVID-19 test.
Face Coverings Indoors
A face covering is required for all visitors, ages 2–11 when indoors. Face coverings are encouraged for attendees 12 and over when not eating or drinking indoors.
Read more about proof of vaccination or negative test requirements and safety protocols in our Benefit Art Auction and Concert FAQs.
Xiu Xiu draws upon musical traditions of British post-punk, 20th century classical, industrial noise, experimental and traditional percussion music, 50s rock and roll, field recordings, queer dance-pop, and kosmische musik. Xiu Xiu has toured relentlessly all over the world. They have shared stages with Sun Ra Arkestra, Zola Jesus, Deerhoof, Liars, Swans, Matmos, Faust, Grouper, Genesis P Orridge, Angelo Badalamenti, and thousands, perhaps billions, of other unstoppable musical fairies, dignitaries and saints. For the past decade, they have been more productive than ever. Xiu Xiu released 8 studio albums of original music, collaborated with, Merzbow, Eugene Robinson, Alice Bag, Sharon Van Etten, Vaginal Davis, Drab Majesty, Haitian master drummer Daniel Brevil, and Lawrence English, and recorded reinterpretations of the music of Nina Simone (NINA), American religious songs (Unclouded Sky), Mozart's The Magic Flute, and the music of Twin Peaks (Plays The Music of Twin Peaks.) They have created museum installations for the Berlin and Venice biennales, LACMA, The Guggenheim, the Getty Museum, and The Kitchen. Both band members, Angela Seo and Jamie Stewart are also independently involved in their solo recordings, music subscriptions, and literary and film pursuits. Xiu Xiu regularly contributes music and performance with the Berlin-based art collective CHEAP.

In 2021, the band released their 12th record OH NO, an album of duets. They are currently at work on their 13th album slated for release in 2022.
LOW END is Bemis Center's music venue and an integral part of the Sound Art + Experimental Music Program. The unique artist-designed space features free live shows by local, national, and international sound artists, composers, and experimental musicians. These performances aim to not only build greater appreciation and new audiences but also to liberate the artists to take risks and present truly avant-garde work.

GET MORE ART IN YOUR INBOX

Bemis Center for
Contemporary Arts
724 S. 12th Street
Omaha, NE 68102

402.341.7130
info@bemiscenter.org