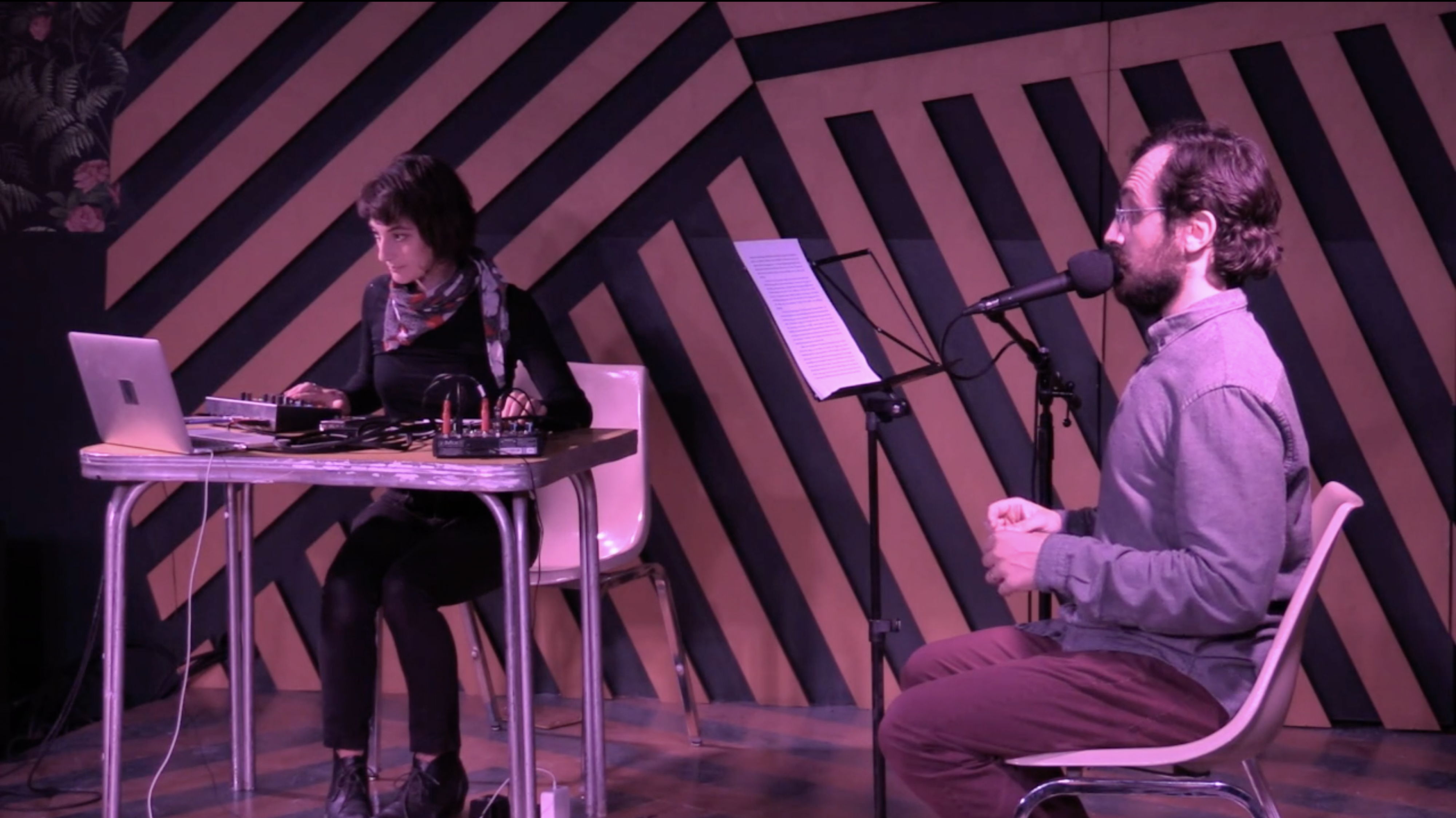 VIRTUAL @ LOW END | Tom Comitta with Lea Bertucci
Date
Fri, Oct 9, 2020
Time
8:00–9:00 PM CT
Join Fall 2020 Alumni Artist-in-Residence Tom Comitta as he reads from his forthcoming novel The Nature Book, which was partially written during his 2016 Bemis residency. The reading is accompanied by a sound performance by composer Lea Bertucci, Fall 2020 Sound Art + Experimental Music Artist-in-Residence.
The Nature Book (Coffee House Press, forthcoming 2022) is a novel made entirely out of nature descriptions from 300 canonical novels. With the background brought to the fore, human characters and structures disappear, giving center stage to the animals, landforms, and weather patterns that have buttressed human drama since the beginning of the novel. The book covers the full gamut of natural settings and seasons: all four seasons, oceans, islands, jungles, outer space, prairies, mountain ranges, and deserts. For this event, Comitta will read from the prairie section of the book, accompanied by a sound performance by composer Lea Bertucci.

TOM COMITTA is the author of ◯ (Ugly Ducking Presse), Airport Novella (Troll Thread), SENT (Invisible Venue), First Thought Worst Thought: Collected Books 2011-2014 (Gauss PDF), a print and digital archive of the 40 books he produced in four years, and The Nature Book (forthcoming from Coffee House Press). His writing has appeared or is forthcoming in BOMB, The Los Angeles Review of Books, Fence, Best American Experimental Writing 2020, New American Writing and VOLT, with two poems in The New Concrete (Hayward Publishing, UK), an anthology surveying the "rise of concrete poetry in the digital age."

From 2011-12 Comitta composed and conducted nine operas with SF Guerrilla Opera, a roving ensemble that gave voice to found texts at numerous sites around the Bay Area including the Civic Center BART station and the Berkeley Art Museum. In 2012 he staged National Novel Writing Night Month (NaNoWriNiMo), a futurist improvement on the popular write-a-novel-in-a-month contest in which he wrote, designed and published novels written in a night. In 2015 The Royal Nonesuch Gallery in Oakland exhibited Comitta's solo show First Thought Worst Thought, an interactive archive containing the 40 artist books he composed between 2011 and 2014 as well as accompanying works in video, drawing, digital printing, vinyl sticker installation, and an original computer program. In 2017 The Walker Art Center and The Southern Theater commissioned Comitta and the performance duo Fire Drill to stage Bill: The Musikill, an experimental musical, at Minneapolis's Momentum Dance Festival

LEA BERTUCCI is a composer, performer, and sound designer whose work describes relationships between acoustic phenomena and biological resonance. In addition to her instrumental practice with woodwind instruments, she incorporates multi-channel speaker arrays, electroacoustic feedback, extended instrumental technique and tape collage. In recent years, her projects have expanded toward site-responsive and site-specific sonic investigations of architecture. Deeply experimental, her work is unafraid to subvert musical expectation.

Her discography includes a number of solo and collaborative releases on independent labels and in 2018, she released the critically acclaimed Metal Aether on NNA tapes. Lea is co-editor of the multi-volume artists book The Tonebook, a survey of graphic scores by contemporary composers, published on Inpatient Press.

As a sound designer, Lea has collaborated with dance and theater companies including Big Dance Theater, Pig Iron Theater, Piehole!, and director Mallory Catlett. Her musical collaborations extend to other chamber-noise projects, notably a recently formed duo with vocalist Amirtha Kidambi, who released their debut album Phase Eclipse on Astral Spirits Records in the fall of 2019.
GET MORE ART IN YOUR INBOX

Bemis Center for
Contemporary Arts
724 S. 12th Street
Omaha, NE 68102

402.341.7130
info@bemiscenter.org