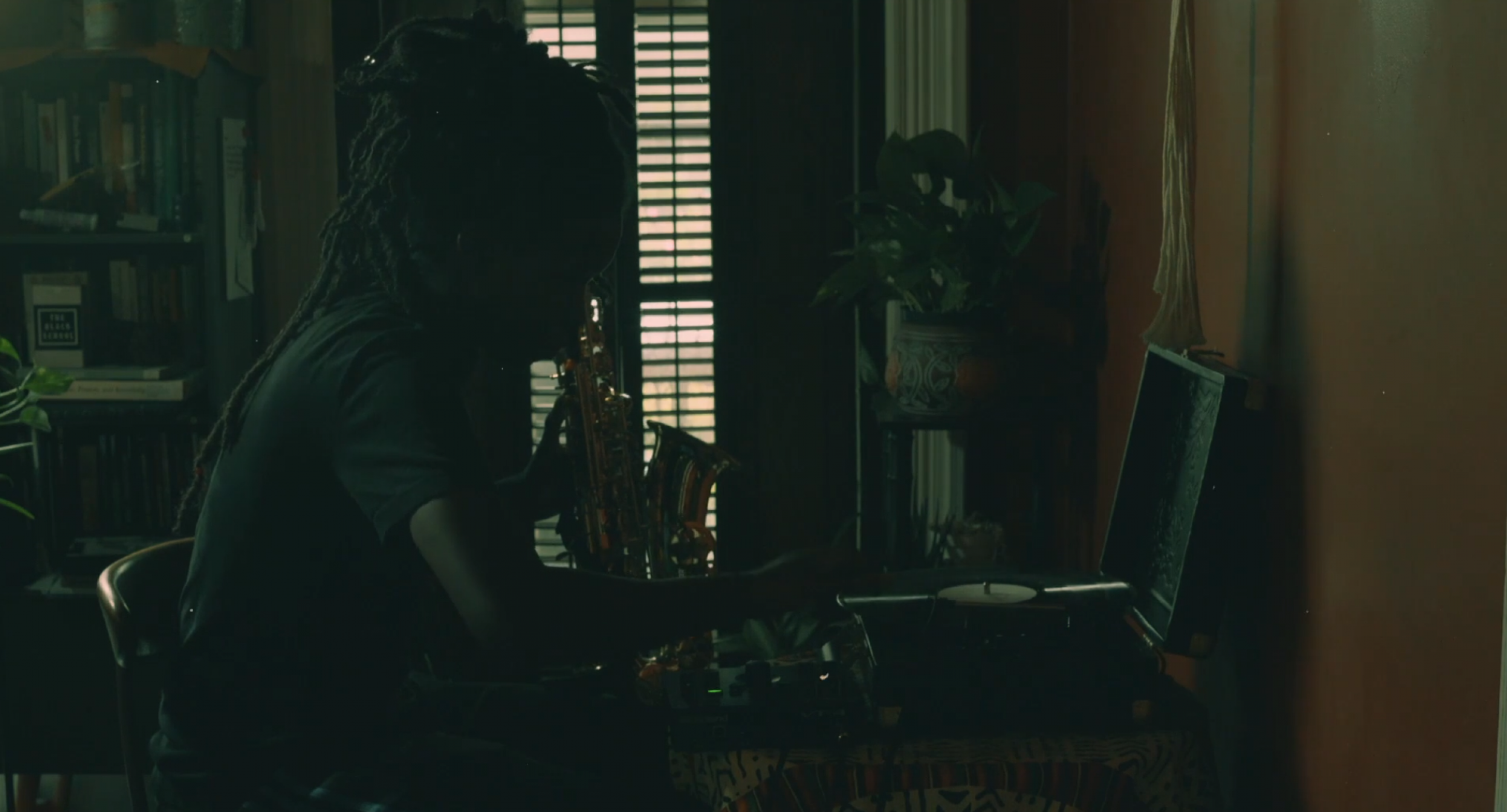 Virtual @ LOW END | Moor Mother
Date
Thu, Sep 10, 2020
Time
8:00–9:00 PM CT
Join us for a live virtual performance by Moor Mother.

Camae Ayewa (Moor Mother) is a national and international touring musician, poet, visual artist, and workshop facilitator and has performed at numerous festivals, colleges, galleries, and museums around the world, sharing the stage with King Britt, Roscoe Mitchell, Claudia Rankine, Bell Hooks, and more. Ayewa is a vocalist in three collaborative performance groups: Irreversible Entanglements, MoorJewelry, and 700bliss.
As a soundscape and visual artist, Ayewa's work has been featured at Baltic Biennale, Samek Art Museum, Vox Populi, Pearlman Gallery, Metropolitan Museum of Art Chicago, ICA Philadelphia, Bergan Kunstall, Hirshhorn Gallery, and in a 2018 solo show at The Kitchen NYC. As a workshop facilitator, Ayewa has presented at Cornell University, MOFO Festival, Moogfest, Black Dot Gallery and others. Ayewa is co-founder and curator of Rockers Philly Project, a 10-year long running event series and festival focused on marginalized musicians and artists spanning multiple genres of music.

As Moor Mother, she released her debut album Fetish Bones on Don Giovanni records to critical acclaim. Fetish Bones was named 3rd best album of the year by The Wire Magazine, number one by Jazz Right Now and has appeared on numerous end of the year lists from Pitchfork, Noisy, Rolling Stone, and Spin Magazine. Moor Mother was named by Rolling Stone as one of the 10 artists to watch in 2016 and named Bandcamp's 2016 artist of the year. Moor Mother released a 2nd LP called the Motionless Present commissioned by CTM X VINYL FACTORY in 2017. Moor Mother has appeared in the Quietus, Interview Magazine, The Guardian, Crack, Pitchfork and others. Moor Mother's schedule has included Berhaign, Borealis, CTM Festival, Le Guess Who, Unsound, Flow and Donau Festival, Rewire, Boiler Room, and MOMA PS1.

As a durational performance artist Ayewa has been commissioned by Moog Festival, Vox Populi Gallery, Icebox Gallery and others. Ayewa is also a writer and poet. Her first book of poetry called Fetish Bones, released on The AfroFuturist Affair small press. As a member of Black Quantum Futurism Collective (BQF), she has been a part of two literary works and several zines, and has been featured in exhibitions at the Schomburg Center, Rebuild Foundation, Temple Contemporary at Tyler School of Art, Serpentine Gallery, and more.

Ayewa is a 2016 Leeway Transformation Awardee, a Blade of Grass 2016 Fellow as part of Black Quantum Futurism, 2017 PewFellow, 2017 The Kitchen Inaugural Emerging Artist Awardee, and Rad Girls 2016 philly artist of the year. She has been an artist-in-residence at West Philadelphia Neighborhood Time Exchange and WORM! Rotterdam residency, and featured with Black Quantum Futurism at Transmediale Festival in Berlin 2017.
GET MORE ART IN YOUR INBOX

Bemis Center for
Contemporary Arts
724 S. 12th Street
Omaha, NE 68102

402.341.7130
info@bemiscenter.org