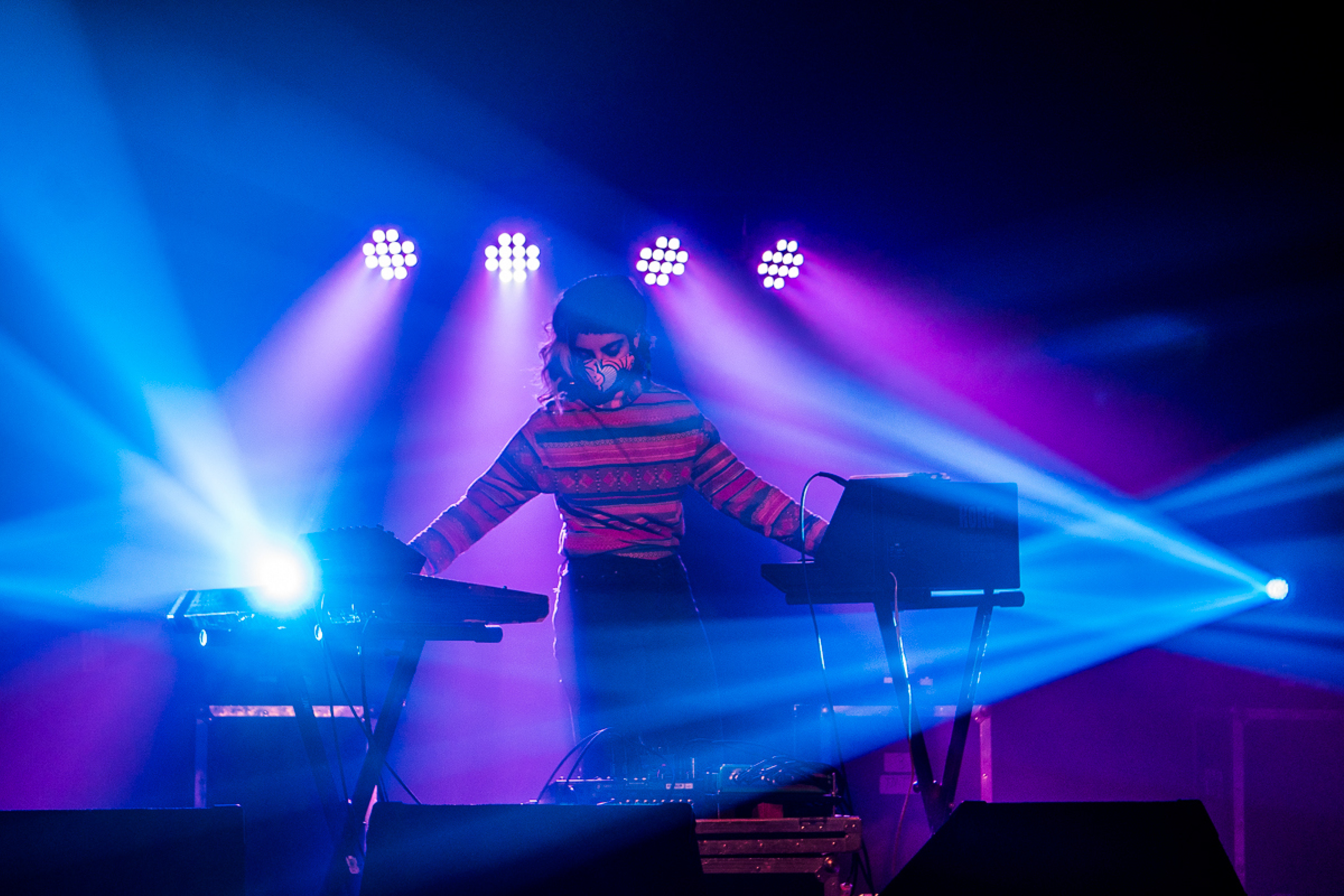 Live @ LOW END | TALsounds
Date
Sat, Feb 19, 2022
Time
8:00–9:00 PM CT
Location
Bemis Center for Contemporary Arts
724 S. 12th Street
Free Admission
RSVP
In-person reservations are required. This event will take place indoors with limited capacity. Review our COVID Safety Policy and requirements below.

The performance will also stream live at twitch.tv/bemiscenter and facebook.com/bemiscenter. Twitch account not required.

Natalie Chami is a proud Canadian-born Lebanese American who adopted the TALsounds moniker in 2009 for her explorations in the drone, ambient, and improvisational disciplines. Since choosing the TALsounds moniker, Chami has spent over a decade building a brilliant career as a solo artist in Chicago and beyond. Through her masterful synth work, operatic vocals, and nuanced sculpting of mood and atmosphere, Chami's music strikes a balance between the extremely personal and the selflessly transportive. She spirals effortlessly through a never-ending carousel of solo improvisations and collaborations with other artists, and she seems to evolve with each performance, no matter how lofty and grandiose or humble and intimate those performances may be.

​
After a series of tape releases on labels like Hausu Mountain and Moog's own physical imprint, Chami released her first TALsounds LP, Love Sick, with New York's Ba Da Bing Records in 2017. Her second LP, Acquiesce, arrived in 2020 on NNA Tapes. Performed entirely by Chami and produced by Cooper Crain (Bitchin' Bajas, Cave), Acquiesce is a perfect amalgamation of Chami as composer and improviser. Pitchfork said of Acquiesce that it "always goes deeper rather than bigger," and that the songs "feel uniquely designed to pull you into them." Other commentary on the music of TALsounds has appeared in publications including The Fader, which acknowledged that Chami "has spent the past decade developing a reputation as one of America's most compelling DIY artists," and the Chicago Reader, which named Love Sick one of the best albums of the decade and identifies Chami as "a crucial contributor and even one of the faces of the city's contemporary avant-garde electronic scene." talsounds.com

Image: TALSounds; performance at CIVLization at Martyr's, Chicago; Photo by Zach Spangler; Courtesy of the artist.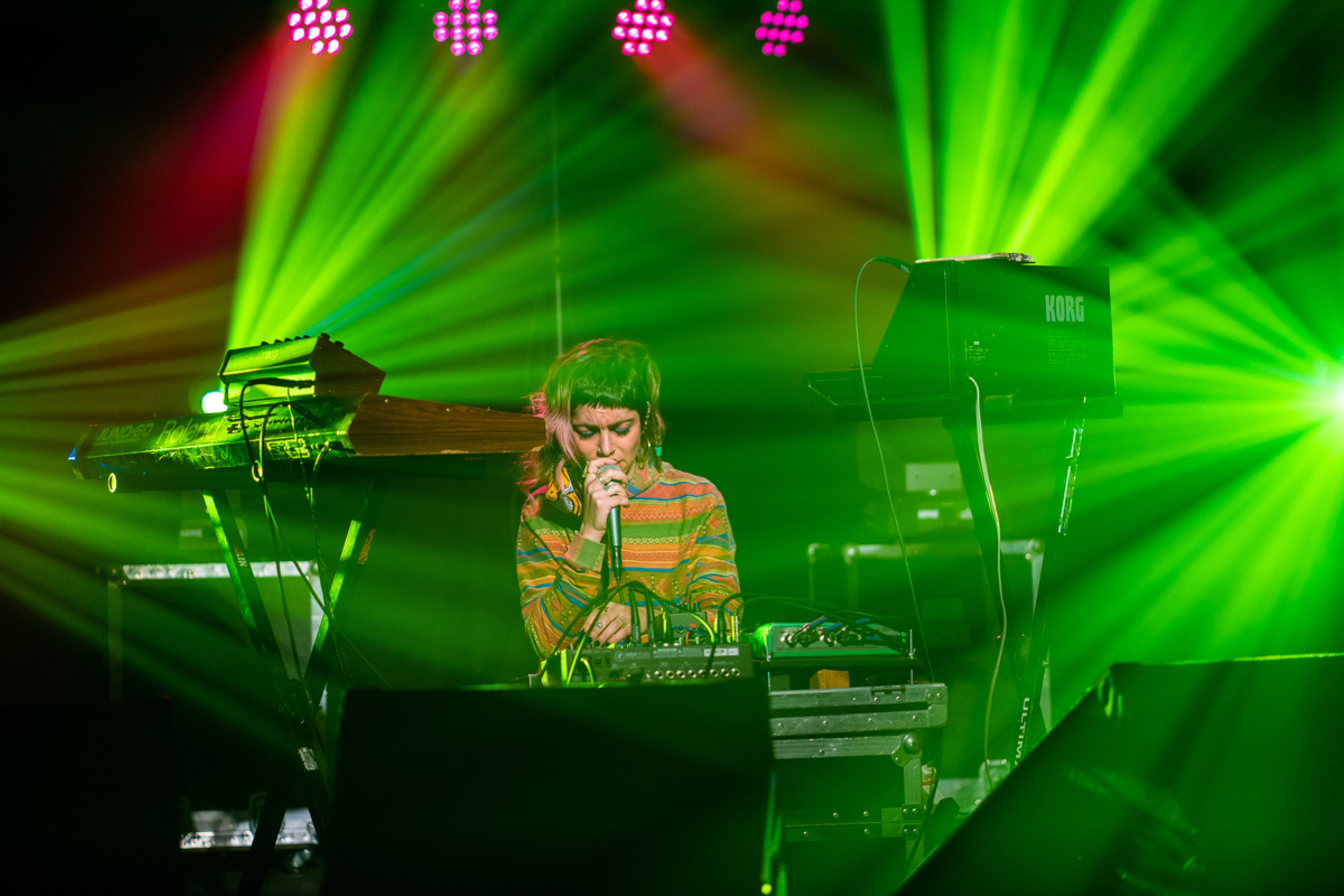 COVID Safety Policy
To ensure Bemis Center is providing a safe environment for everyone, the following policies are in place for this event:
Proof of COVID-19 vaccination or negative COVID-19 test
Proof of COVID-19 vaccination or proof of a negative COVID-19 test is required for all visitors 12 and over. Visitors who are unable to be or who are not fully vaccinated must show proof of a negative COVID-19 test.
Face Coverings Indoors
Face coverings are encouraged for attendees 12 and over when not eating or drinking indoors. A face covering is required for all visitors, ages 2–11 when indoors.
Read more about proof of vaccination or negative test requirements and our Visitor Code of Conduct at bemiscenter.org/visit.
LOW END is Bemis Center's music venue and an integral part of the Sound Art + Experimental Music Program. The unique artist-designed space features free live shows by local, national, and international sound artists, composers, and experimental musicians. These performances aim to not only build greater appreciation and new audiences but also to liberate the artists to take risks and present truly avant-garde work.

GET MORE ART IN YOUR INBOX

Bemis Center for
Contemporary Arts
724 S. 12th Street
Omaha, NE 68102

402.341.7130
info@bemiscenter.org