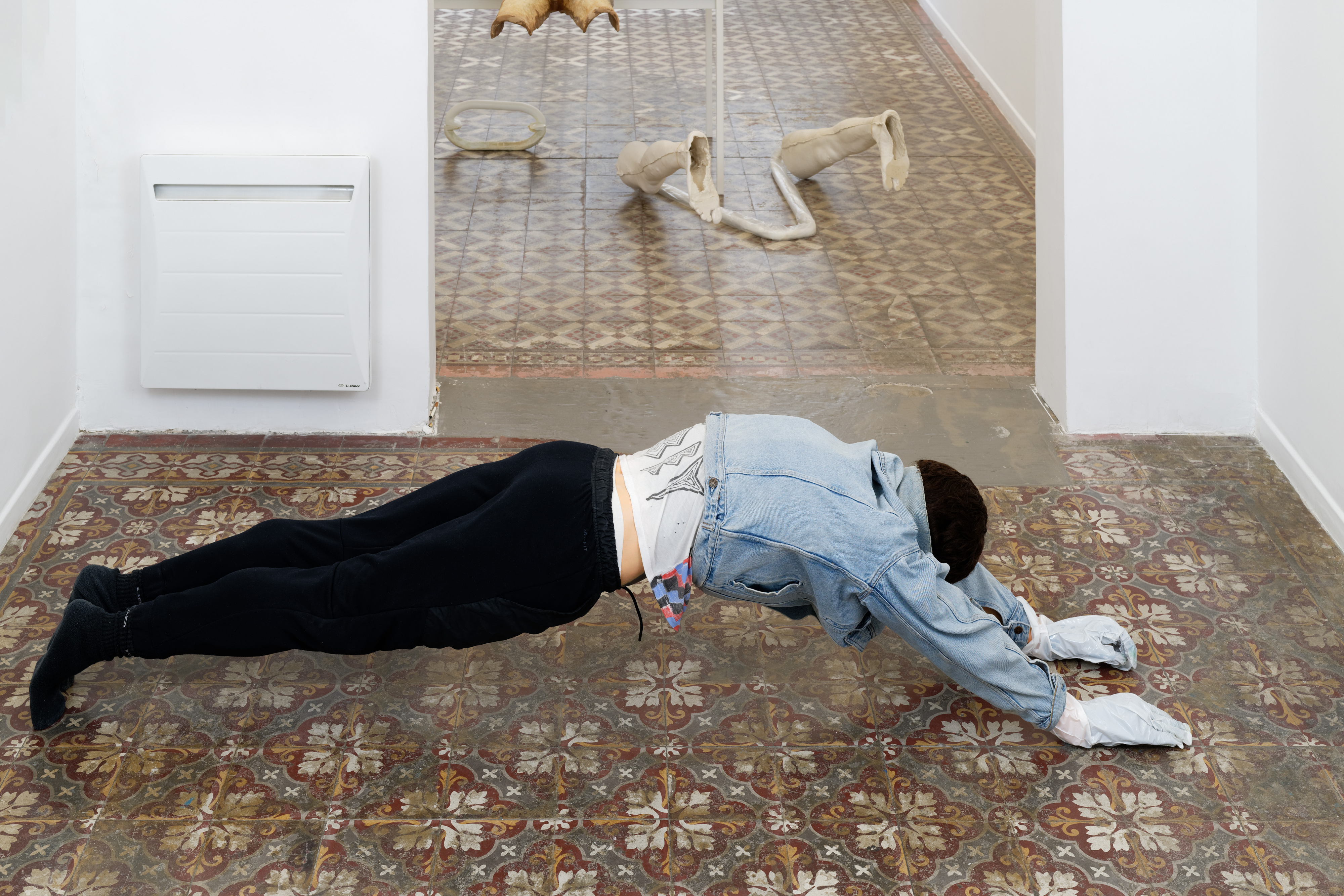 "Talk" by Jean-Charles de Quillacq
Date
Sat, Mar 19, 2022
Time
4:00–5:00 PM CT
Location
Bemis Center for Contemporary Arts
724 S. 12th Street
FREE
RSVP
Proof of COVID-19 vaccination or negative COVID-19 test is required. Read more about our COVID Safety Policy at bemiscenter.org/visit.

Join us for the second presentation of Jean-Charles de Quillacq's new work Talk, a delegated performance that subtly takes on the formats of the artist talk and the public interview. As a curator and the artist exchange around his work, studio, and production process, expectations go awry. They become possessed, haunted by a libidinal energy that changes everything. Like de Quillacq's other works on view in the exhibition I don't know you like that: The Bodywork of Hospitality, Talk expands both the limits and status of the body, dissolving the borders between self and other and celebrating fluid intimacies between the living and non-living.

Jean-Charles de Quillacq's sculptures and performances are both conceptual and fetishistic. His work has been featured in solo exhibitions in institutions across Europe. I don't know you like that is the Paris-based artist's US premiere. jeancharlesdequillacq.com

Image: Jean-Charles de Quillacq, Mon produit, 2020, polyester resin, clothes, natural hair, Barrier® gloves, polyethylene, 222 x 45 x 50 cm. Courtesy of the artist and Marcelle Alix. Photo: Aurélien Mole.

I don't know you like that: The Bodywork of Hospitality and its related public programs are generously supported, in part, by:
GET MORE ART IN YOUR INBOX

Bemis Center for
Contemporary Arts
724 S. 12th Street
Omaha, NE 68102

402.341.7130
info@bemiscenter.org