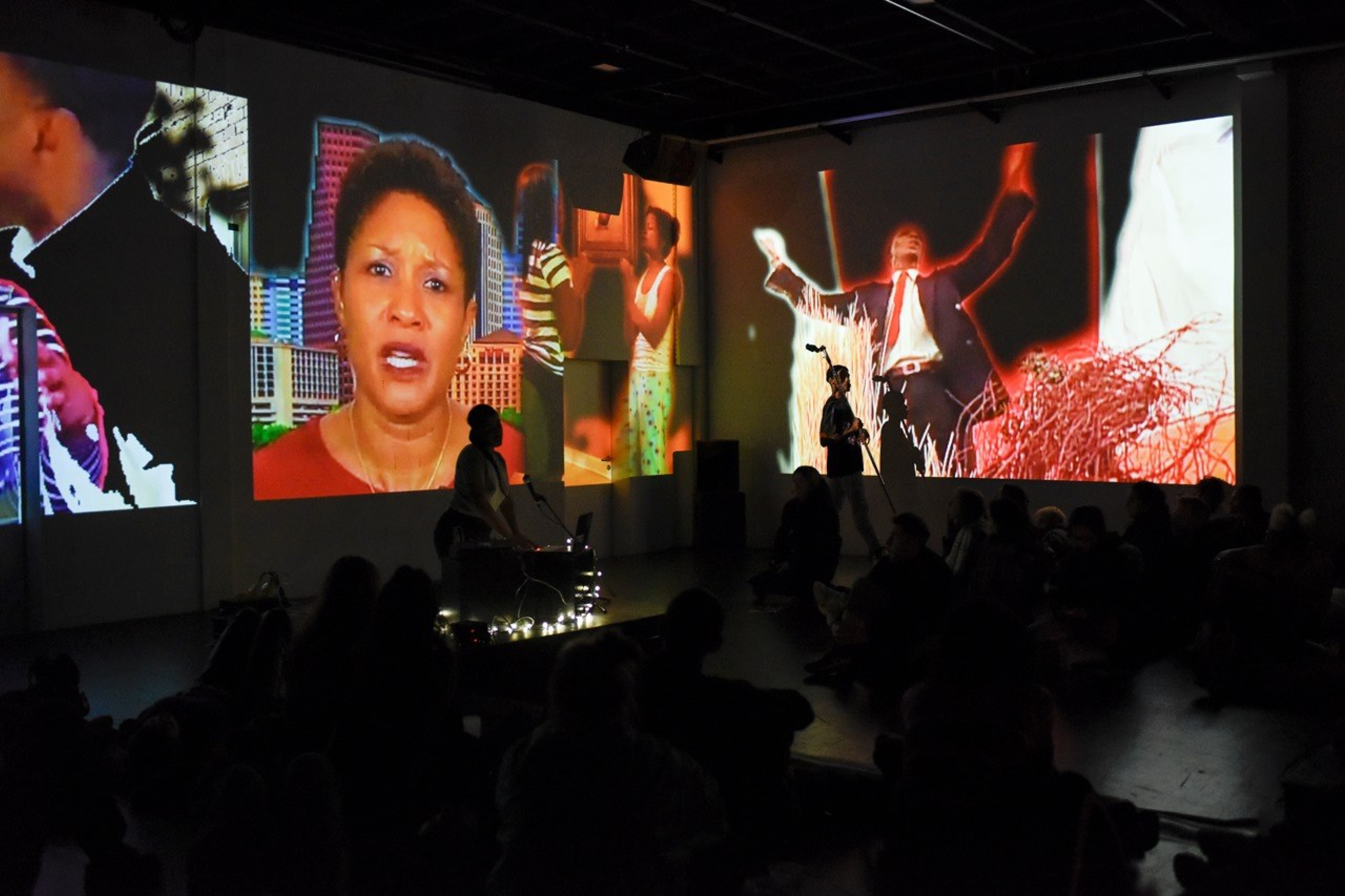 Live @ LOW END | SCRAAATCH
Date
Thu, Aug 3, 2023
Time
8:00–9:00 PM CT
Location
Bemis Center for Contemporary Arts
Tickets
RSVP
E. Jane and chukwumaa–aka MHYSA and lawd knows–of SCRAAATCH create multimedia performance, experimental music, and hybrid DJ sets. They focus on Black diasporan intra-communication, generational traumas, social upheaval, and the social conditions of urban environments. SCRAAATCH sources sounds, images, and physical objects that represent ever-morphing urban and digital landscapes, reflecting on the socio-political dynamics within these spaces. Originally from Prince George's County, Maryland, and based in Brooklyn, New York, SCRAAATCH has performed and exhibited experiments at venues including MoMA PS1, Artists Space, The Kitchen, Museum of Contemporary African Diasporan Arts, and the New Museum in New York, Institute of Contemporary Art in Philadelphia, Institute of Contemporary Art in Virginia, and Les Urbaines in Switzerland.
They were 2020-2022 Harvard College Fellows in New Media, where they taught classes on performance and sound, and recently attended Skowhegan School of Painting and Sculpture. They were recent resident artists at the Center for AfroFuturuist Studies in Iowa City and will be 2023 artists-in-residence at Bemis Center for Contemporary Art in Omaha.
In addition to being resident DJs on NTS Radio in London, SCRAAATCH has releases have included Teardrops EP (2019), 'DON'T TALK TO ME REMIXES' (2022) and contributions to Sermon 3 Record's "Sermon 4 Anniversary" (2020) and Parisian label ParkingStone's "Virgō" (2021) and artist Kevin Beasley's "A View of a Landscape" compilation albums.
GET MORE ART IN YOUR INBOX

Bemis Center for
Contemporary Arts
724 S. 12th Street
Omaha, NE 68102

402.341.7130
info@bemiscenter.org