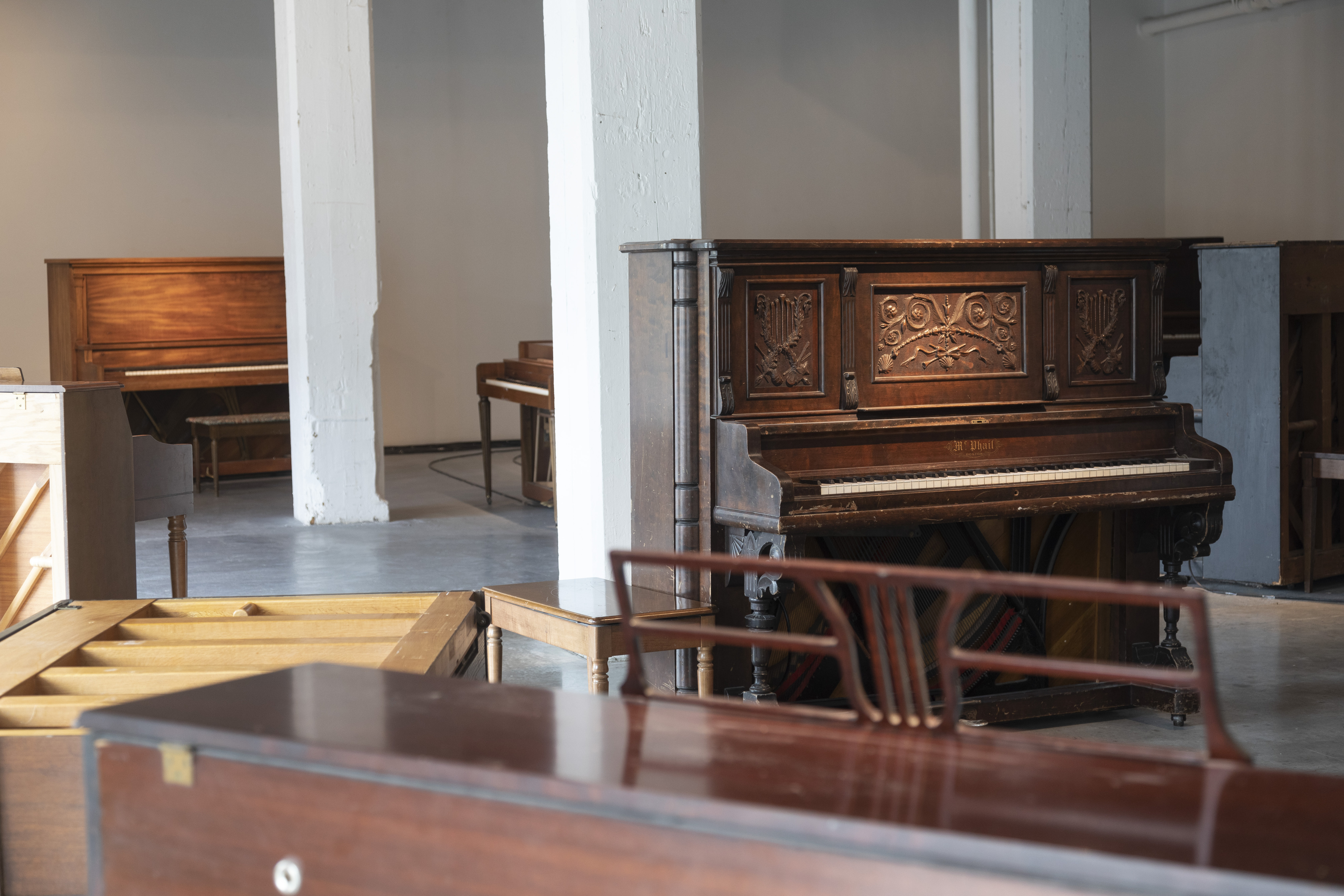 Root of Two Closing Reception
Date
Sat, Sep 17, 2022
Time
2:00–6:00 PM CT
Location
Bemis Center for Contemporary Art
Free admission
RSVP
Join us in welcoming Maya Dunietz back to Bemis to celebrate the closing of Root of Two. Included throughout the day will be two performances, a hands-on musical score workshop and celebration to release the exhibition catalogue. Bites and drinks will be served.
Schedule of Events:
> 2:00 PM: "Root of Two" performance by Carmina Escobar + Dorian Wood
> 3:30 PM: Catalogue Release + Remarks
> 4:00 PM: Score workshop with Maya Dunietz + Keren Rosenbaum
> 5:00 PM: Root of Two performance by Maya Dunietz + Keren Rosenbaum
Catalogues will be available for sale for $45. Bemis members receive 20% off!
GET MORE ART IN YOUR INBOX

Bemis Center for
Contemporary Arts
724 S. 12th Street
Omaha, NE 68102

402.341.7130
info@bemiscenter.org