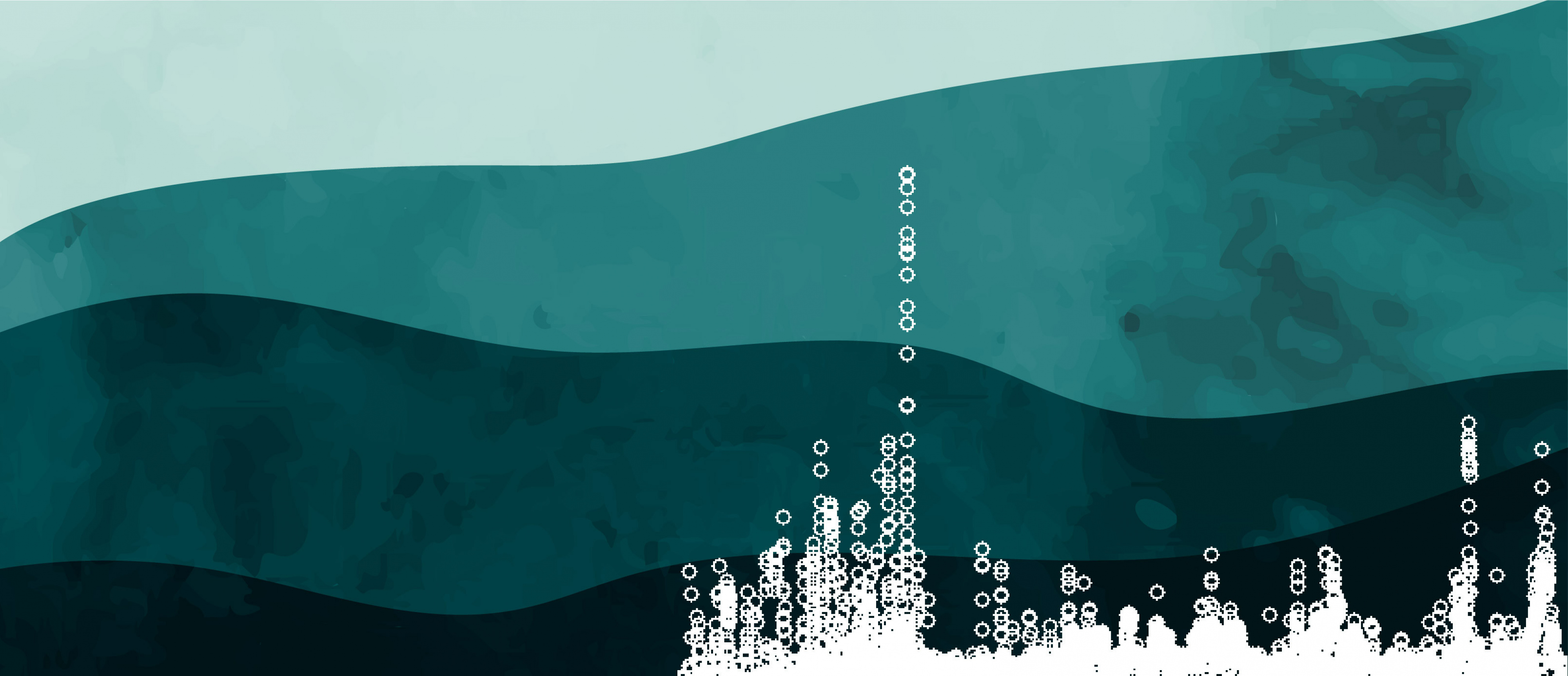 Other Channels by Nadia Botello
Date
Sat, Oct 2, 2021
Time
3:00–6:00 PM CT
Location
River City Star
151 Freedom Park Road, Omaha, NE 68102

FREE – SOLD OUT!
JOIN WAITLIST
Live performance and conversation aboard the River City Star

Other Channels explores the history of the Missouri River as it flows in and around Omaha, Nebraska. This experimental music performance asks "What happens when we pay attention and listen to a river? What develops in the moment when we juxtapose the natural against the engineered?" Artist Nadia Botello used early to present-day maps and United States Geological Survey data sets to create this composition to be performed aboard a boat traveling alongside the sounds of the surrounding river.

RSVP: FREE admission. RSVP required, capacity is limited.
In addition to the performance, various local experts will speak about the river revealing its history, possible future, and the impact it has had on Omaha and Council Bluffs.
Composed by Nadia Botello
Performed by a strings ensemble of the Omaha Symphony: Lucy Duke, InYoung Park, Bobby Scharmann, and Bozhidar Shopov

Speakers: Shannon Bartelt-Hunt, Professor and Chair in the Department of Civil and Environmental Engineering at the University of Nebraska; Jack Phillips, naturalist, poet, nature writer, and founder of The Naturalist School; and Don Moses, retired Civil Engineer, U.S. Army Corps of Engineers
Nadia Botello (b. 1986) is an artist, composer, and engineer based in San Antonio, TX. Her work has been exhibited and performed at MATA Festival, Nameless Sound, Clocktower, Fairmount Water Works, Flux Factory, Icebox Project Space, the Rail Park, the Arthur Ross Gallery, and James Turrell's Skyspace Gathered Leading, among other venues. She's lectured and developed workshops at the Philadelphia Museum of Art, Johns Hopkins University (MA), the University of Pennsylvania (MFA/PhD), and Columbia University (MFA). She has self-released two full-length albums — Saint Shë: Ska jag berätta en hemlighet? and Emerald Rd. Forthcoming is a comprehensive overview of more than a decade of unreleased materials, archived scores and sound design (film, dance, opera, new media), rare live performance recordings, and a monograph featuring essays and ephemera. As a public-interest technologist, Botello initiated a successful shift in education policy — from STEM to STEAM — across stakeholders for the City of San Antonio through her advocacy and work as Co-Lead/Tri-Chair of the Alamo STEM Ecosystem. She has further served on the Advisory Board for the City of San Antonio's Arts, Culture, and Heritage Committee; the Advisory Board for Mayor Ron Nirenberg's Smart City Challenge; as a mentor for the Women in STEM mentorship program for CAST Tech High School; and has consulted extensively for businesses and institutions on the intersection(s) of art, music, science, and technology. In addition to her studio practice, she works full-time in tech as a software engineer turned product manager at a large international consulting firm that specializes in innovation.
Accessibility: The River City Star is accessed via a drive, boarding ramp, and boarding barge. The landing area features a gradual paved ramp. The River City Star upper deck where this performance will take place is not wheelchair accessible. Contact exhibitions@bemiscenter.org if you would like assistance boarding the boat.

ABOUT THE PERFORMERS

Violin: Lucy Duke
Lucy Duke is an avid violinist who plays with the Omaha Symphony Orchestra and the Des Moines Symphony Orchestra. She is also a former member of the Quad Cities Symphony Orchestra and Orchestra Iowa. Duke earned both Masters and Bachelors degrees in Violin Performance at Northwestern University, studying with violinist Gerardo Ribeiro. Prior to attending Northwestern, she studied with Jan Sloman at Southern Methodist University. Amongst other honors, she was awarded the Anna Schaeffler Lockwood Award for Excellence in String Music, membership in Pi Kappa Lambda—premiere National Music Honor Society, Undergraduate Award for Outstanding Academic Achievement (Northwestern), as well as the Presidential Scholarship (SMU). When Duke isn't practicing or performing, she enjoys hanging out with her dog, Chunk, and watching British Murder Mysteries.
Cello: InYoung Park
Cellist InYoung Park holds her Bachelor and Master of Music degrees from Mannes School of Music in New York City, where she studied with Timothy Eddy and Paul Tobias. InYoung has spent time in festivals such as The Banff Centre for the Arts, The Great Mountain Music Festival & School, Music Mountain, Interlaken Classics, Summit Music Festival, and Colorado College Summer Music Festival, and has played in masterclasses given by David Geringas, Frans Helmerson, Natasha Brofsky, Julia Lichten, Colin Carr, Kim Kashkashian, Ayano Ninomiya, and the Orion String Quartet. InYoung has performed in beautiful venues such as Carnegie Hall and Alice Tully Hall in New York, and also Orchestra Hall at Symphony Center as a part of the Civic Orchestra of Chicago. While living in Omaha, InYoung enjoys playing in the Omaha Chamber Music Society as well as performing with her husband, Samuel Pierce-Ruhland, in their cello duo Celliccino.
Bass: Bobby Scharmann
A native of Manhattan, KS, Bobby is a stylistically diverse bassist and educator with experience in a wide range of genres. Bobby currently performs in the bass section of Omaha Symphony, and is assistant principal bass in Lincoln Symphony. His festival appearances include the Aspen Music Festival in 2019, and co-principal bass of the National Repertory Orchestra in 2017.
In addition to his orchestral career, Bobby has performed jazz, rock, Latin, and other styles throughout the United States, appearing at such venues as The Jazz Kitchen and The Chatterbox in Indianapolis, as well as Jazz at Lincoln Center in New York. He also performs actively in the Omaha area. Bobby received his Master of Music degree from Indiana University as a student of Kurt Muroki and Jeremy Allen, and his Bachelor of Music degree from Kansas State University as a student of Gordon Lewis and David Littrell.
Violist: Bozhidar Shopov
Bio coming soon.



ABOUT THE SPEAKERS
Shannon Bartelt-Hunt is a Professor and Chair in the Department of Civil and Environmental Engineering at the University of Nebraska. She received her Ph.D. in Environmental Engineering from the University of Virginia and her research focuses on the fate and transport of biologically-active organic contaminants in agricultural systems and water reuse in agriculture. She is a faculty fellow of the Daugherty Water for Food Global Institute at the University of Nebraska and maintains a courtesy appointment in the Department of Environmental, Occupational and Agricultural Health at the University of Nebraska Medical Center.
Jack Phillips is a naturalist, poet, nature writer, and founder of The Naturalist School, a nonprofit organization devoted to connecting with nature more deeply through the consilience of creativity and ecology. Jack has developed mindfulness-in-nature methods that awaken wildness within and connect with the creative processes of the earth community. He is author of The Bur Oak Manifesto: Seeking Nature and Planting Trees in the Great Plains and co-editor of Treasures of the Great Plains: an Ecological Perspective with Paul Johnsgard and Tom Lynch. His poetry has appeared (or will appear) in Wild Roof, Flora Fiction, EcoTheo, and Canary: a Literary Journal of the Environmental Crisis. He lives in the Missouri River watershed of eastern Nebraska. Learn more about Jack and The Naturalist School at www.thenaturalistschool.org.
Don Moses is a retired civil engineer who was employed by the U.S. Army Corps of Engineers – Omaha District for nearly 40 years. He was involved with the design of flood control projects including levees and channels. He was responsible for the geotechnical aspects of the cleanup of hazardous waste sites. He designed engineered wetlands for the purpose of both wetland mitigation and remediating contaminated water. He was on disaster response teams providing support to FEMA for the construction of temporary housing and roofs for areas damaged by hurricanes.

GET MORE ART IN YOUR INBOX

Bemis Center for
Contemporary Arts
724 S. 12th Street
Omaha, NE 68102

402.341.7130
info@bemiscenter.org