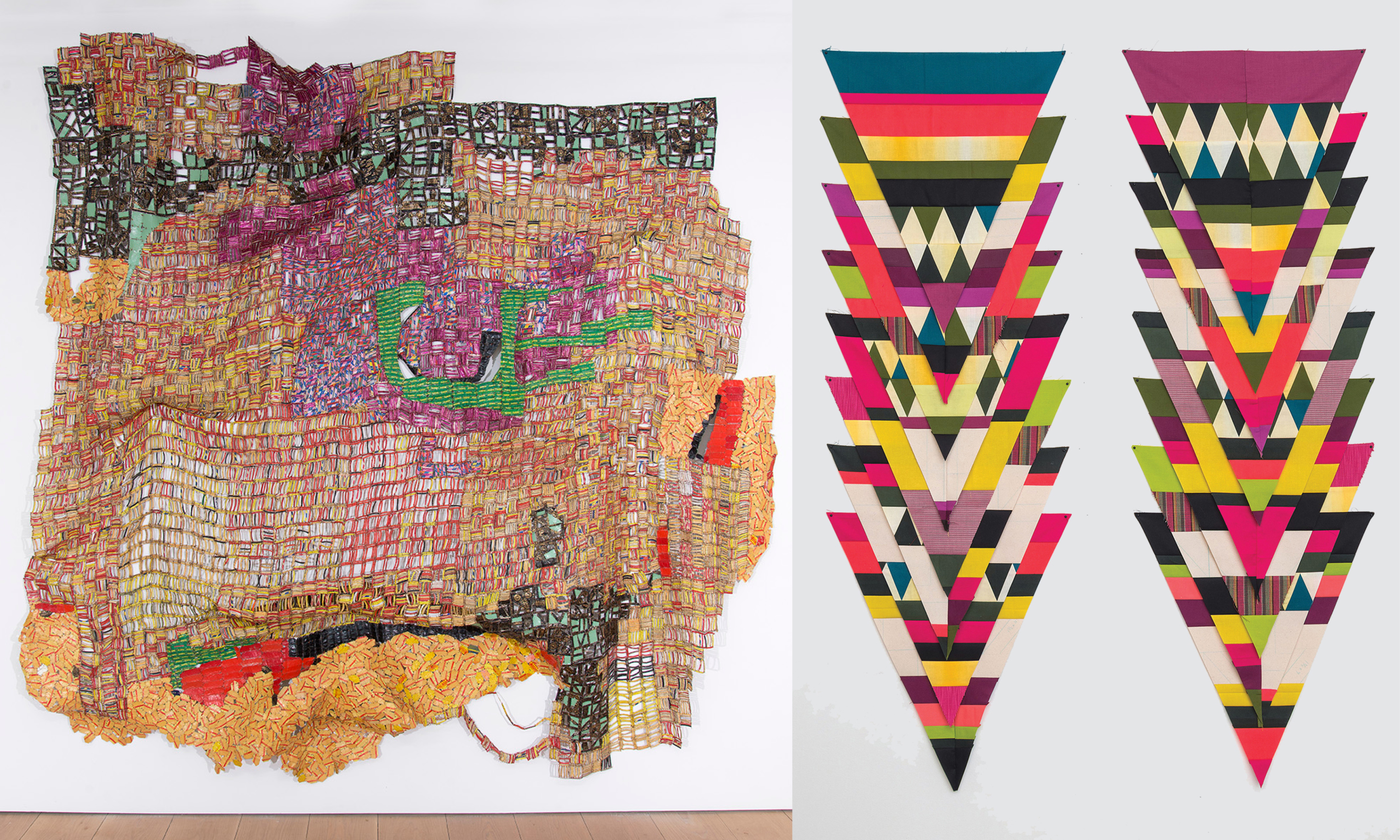 Opening Reception: Neo-Custodians + Paolo Arao: Reverberations
Date
Sat, Dec 9, 2023
Time
3:00–6:00 PM CT
Location
Bemis Center
724 S. 12th Street
Omaha, NE 68102
Tickets
RSVP
Join us for the opening of two Exhibitions!
Neo-Custodians: Woven Narratives of Legacy, Cultural Memory, and Belonging and Paolo Arao: Reverberations.
December 9, 2023–April 14, 2024
Neo-Custodians: Woven Narratives of Heritage, Cultural Memory, and Belonging focuses on the historical aspect of textiles as a vehicle for communication and representation. Linking this ancient form of expression to contemporary artworks inspired by this legacy, the thirteen artists in the exhibition engage intentionally with materials bearing complex histories. Offering unique perspectives that examine concepts around migration, identity, and environmental sustainability, these artists revisit history through the deconstruction of the canon. Reviewing personal and socio-political histories, as well as world events of the past through the lens of their diverse practices, they create a reconfiguration of ideas that births something new, centered on the regenerative properties of fibers.
Through their evocative works, each artist embarks on a journey of uncovering. In doing so, they carve out a space for both unearthing and rewriting narratives, acting as custodians of stories which are often buried or uncelebrated. Their deliberate manipulation challenges tradition, and forges new pathways of understanding. Collectively, the works create a contemplative space–– one that encourages a thorough reflection on the past in order to gain a better understanding of the present, and how both coalesce to shape the future.
Neo-Custodians: Woven Narratives of Legacy, Cultural Memory, and Belonging is curated by Nneoma Ilogu, Bemis Center's 2022–2023 Curator-in-Residence.
Paolo Arao makes sewn paintings, weavings, and site-responsive installations that are rooted in geometric abstraction. Paolo Arao: Reverberations will showcase Arao's work over the past 5 years including work he began while a resident at Bemis Center in the spring of 2020 as well as site-specific installations utilizing the architecture of Bemis Center's galleries. Through the use of textiles, Arao's work weaves together a lineage of abstraction that both explore the elastic concept of queerness and reflects his Filipino-American heritage. By centering on a cross-cultural and queer perspective, the work reconnects patterns and color in textiles from the Philippines and the influence of hard-edge painting, Op-Art, and the Pattern and Decoration movement. Arao has said, "Working with textiles feels like an appropriate material to help soften the geometry and 'straight' system of the grid that I've been working with throughout the years. Color is vital to my work. I carry color within me. My relationship with color is not passive. It is political, it is personal, it is emotional, it is felt, and it is in my very being."
GET MORE ART IN YOUR INBOX

Bemis Center for
Contemporary Arts
724 S. 12th Street
Omaha, NE 68102

402.341.7130
info@bemiscenter.org