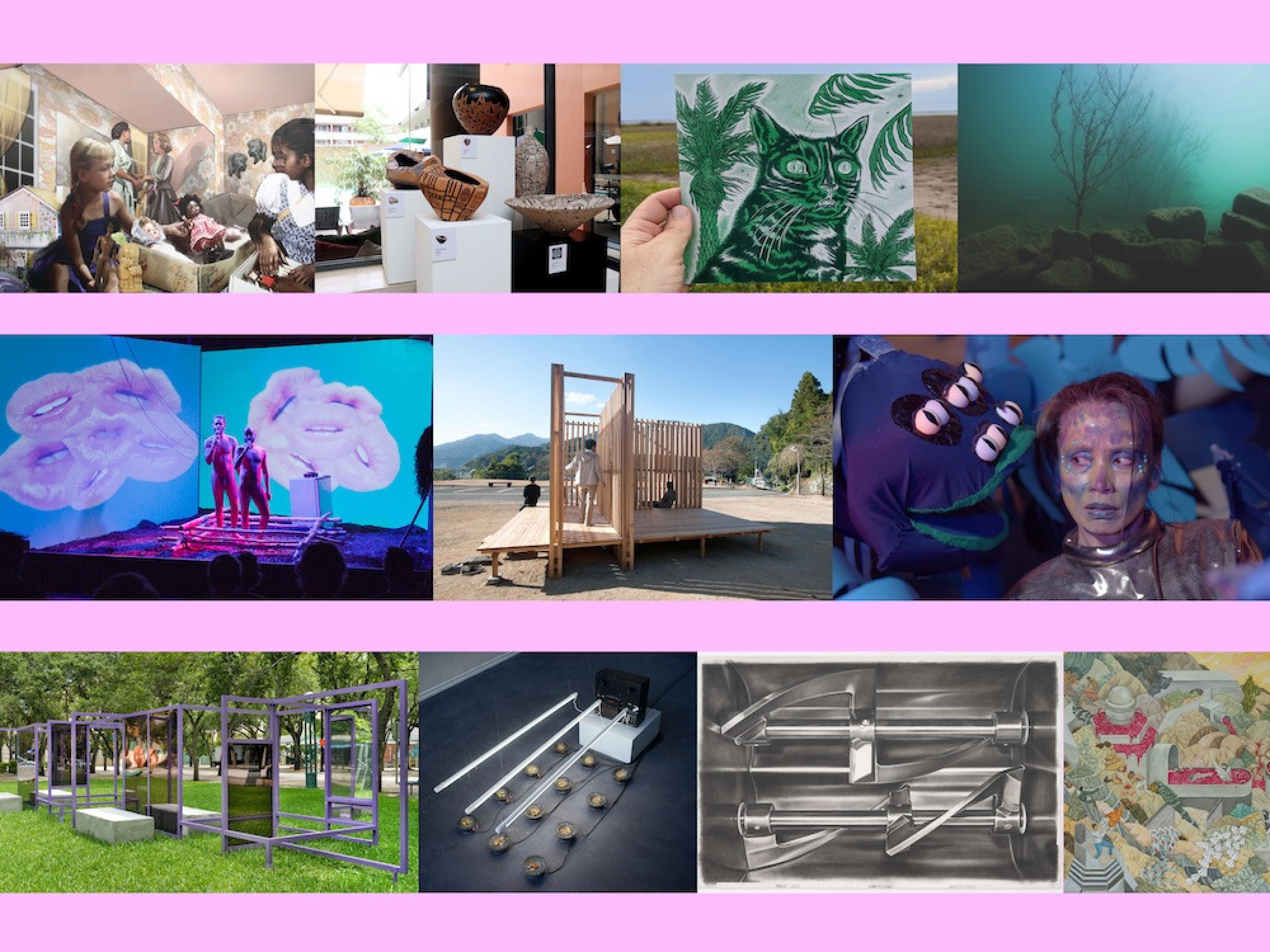 Open House / Open Studios
Dates
Sat, Oct 22–Sun, Oct 23, 2022
Time
12:00–4:00 PM CT
Location
Bemis Center for Contemporary Arts
724 S. 12th Street

Free admission
RSVP
Join us for a day of creativity and fun for all. Meet current artists-in-residence and speak with them about their artistic practices, take advantage of the rare chance to visit their studios, participate in a hands-on art activity with auction artist Hannah Demma, and view the Benefit Art Auction exhibition.

11 AM: Galleries Open
12 PM: ARTalks with Fall 2022 Artists-in-Residence
1–4 PM: Explore Artists' Studios and the Benefit Art Auction Exhibition
2–4 PM: Art Activity with Hannah Demma
5 PM: Galleries Close

Open House / Open Studios guests leave with a better understanding of the myriad of ways the Bemis Center supports today's artists and why artists across the country and from around the world visit the Bemis to produce the art of tomorrow right here in Omaha.


FALL 2022 ARTISTS-IN-RESIDENCE
Sarah Welch & James Beard |Houston, TX
Marcus Fischer Portland, OR | Sound Art + Experimental Music Artist-in-Residence
GeoVanna Gonzalez Miami, FL and Berlin, Germany
Nneoma Ilogu Lagos, Nigeria | Curator-in-Residence
Latent Community Athens, Greece
Liang Luscombe Naarm/Melbourne, Australia
Stuart Middleton Crewe, United Kingdom
Kameron Neal Brooklyn, NY
Ron Norsworthy Roxbury, CT
Shrimanti Saha Vadodara, India
Quynh Vantu Richmond, VA | Alumni Artist-in-Residence
GET MORE ART IN YOUR INBOX

Bemis Center for
Contemporary Arts
724 S. 12th Street
Omaha, NE 68102

402.341.7130
info@bemiscenter.org