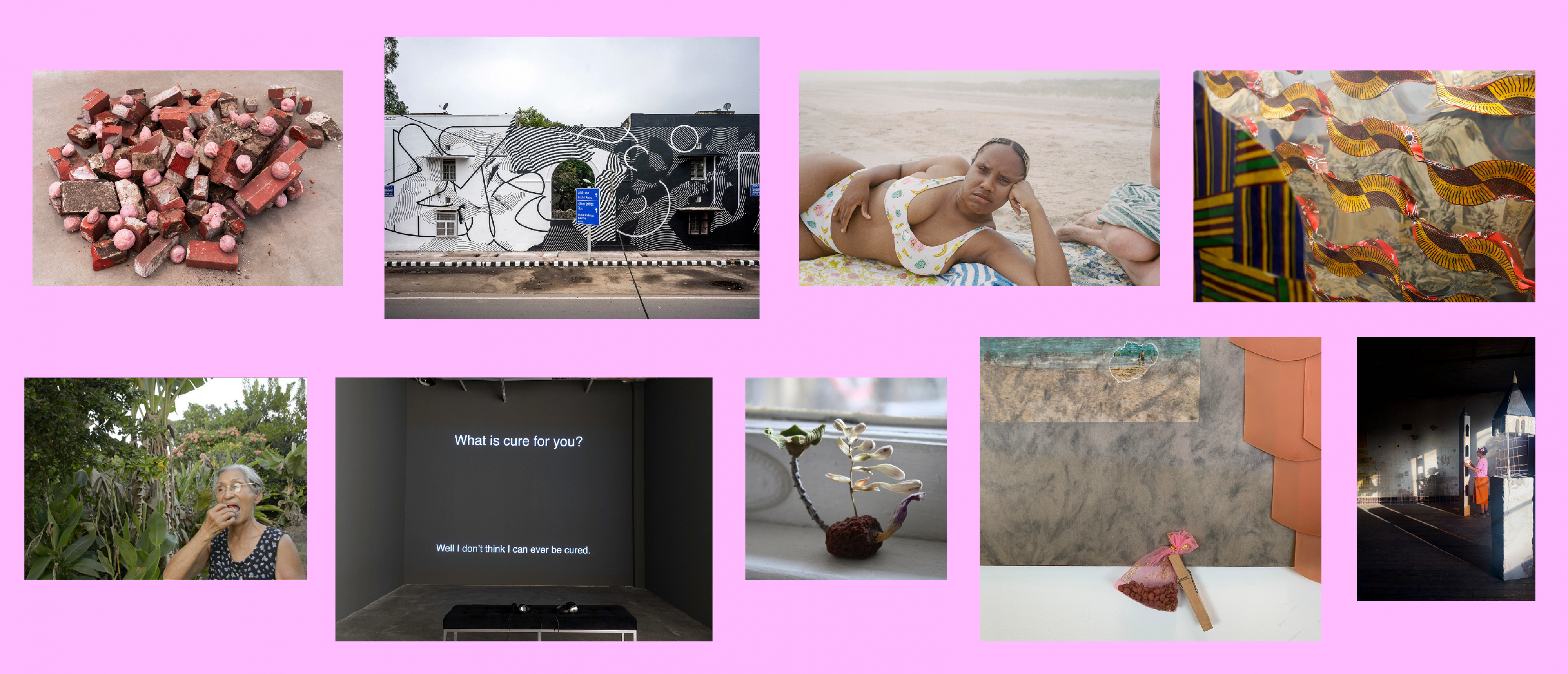 Open House / Open Studios
Date
Sat, Mar 5, 2022
Time
11:00–5:30 PM CT
Location
Bemis Center for Contemporary Arts
724 S. 12th Street
FREE
RSVP
Celebrate the work of the current artists-in-residence and curator-in-residence! Hear them speak about their artistic and curatorial practices, view their works-in-progress, and discuss art, life, and their Bemis residency experience. Guests can also participate in an all-ages, hands-on art activity, explore the current exhibition, and experience a live performance by exhibiting artist Bridget Moser.

Proof of COVID-19 vaccination or negative COVID-19 test + face coverings are required. Read more about our COVID Safety Policy at bemiscenter.org/visit.

The ARTalks (12–1 PM CT) will also stream live at twitch.tv/bemiscenter and facebook.com/bemiscenter. Twitch account not required.

SCHEDULE

11 AM – Galleries Open

12–1 PM – ARTalks with Artists-in-Residence and Curator-in-Residence

1–4 PM – Open Studios

1:30–4 PM – All-ages Art Activity with Alajia McKizia

4–5:30 PM – When I Am Through With You There Won't be Anything Left performance by Bridget Moser followed by a conversation with curator Sylvie Fortin
SPRING 2022 ARTISTS-IN-RESIDENCE
Rehab El Sadek, Alexandria, Egypt / Austin, TX
Stephanie Germosen, Harlem, NY
Georgia Hill, New South Wales, Australia
Molly Joyce (Sound Art + Experimental Music Artist-in-Residence), Charlottesville, VA
Cathy Lu, Richmond, CA
Umico Niwa, Nagoya, Japan
Jezabeth Roca Gonzalez, Añasco, Puerto Rico / Oceanside, CA
Latrelle Maria Rostant, Bowie, MD
Gioncarlo Valentine, New York, NY

2022–2023 CURATOR-IN-RESIDENCE
Nneoma Ilogu, Lagos, Nigeria
GET MORE ART IN YOUR INBOX

Bemis Center for
Contemporary Arts
724 S. 12th Street
Omaha, NE 68102

402.341.7130
info@bemiscenter.org