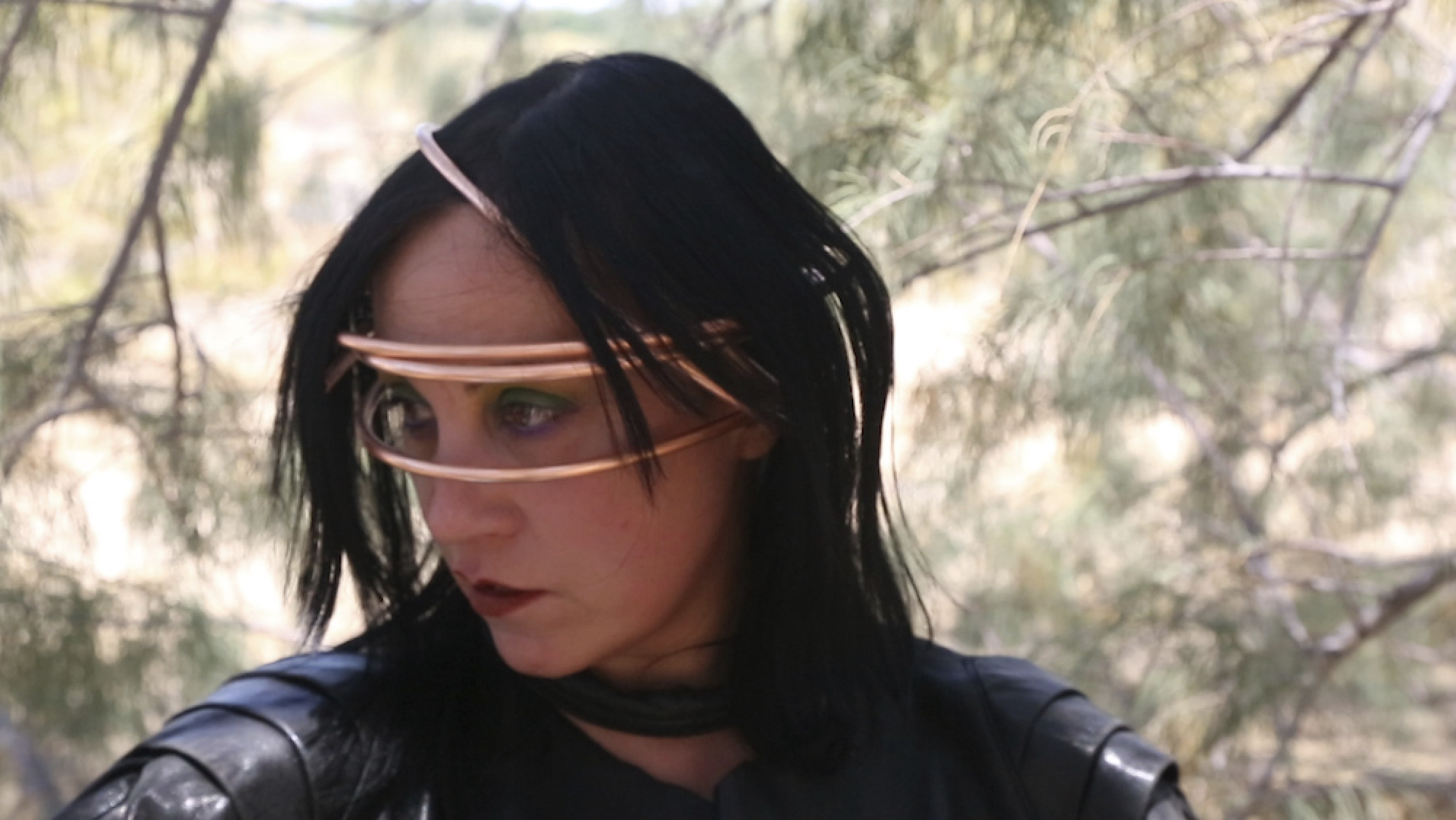 Live @ LOW END | MV Carbon
Date
Thu, Sep 29, 2022
Time
8:00–9:00 PM CT
Location
Bemis Center for Contemporary Arts
724 S. 12th Street
Free Admission
RSVP
FREE admission.




MV Carbon is a multidisciplinary artist focusing on media manipulation, sonic feedback, sound morphology, and the transformative interrelationship between sound, image, space, and place. Carbon's music unravels lucid abstractions, weaving dreams into tangibility. Electric cello, voice, magnetic tape, field recordings, oscillators, and synthesizers form alluring and unsettling sonic experiences. Sculptural objects function as musical instruments, amplifying the ritual, rhythm, and momentum embedded in music. Carbon taps into the mystery of the human mechanism, exploring themes such as interchangeability, regeneration, and the transmogrification of mind and matter. Carbon interprets sound as a living organism which has the ability to heighten our senses.
Carbon has been awarded residencies at Clocktower Gallery (NY), EMS Elektronmusikstudion (SE), Issue Project Room (NY), Koncertkirken (DK), Pioneer Works (NY), Q02 (BE) Roulette (NY), The String Orchestra of Brooklyn and (NY) Zebulon (CA); has exhibited multimedia environments, and films, including solo exhibitions at Tomato Mouse Gallery (NYC), IDIO Gallery (NYC), and Heliopolis (NYC), amongst a variety of group exhibitions and screenings including Cafe Otto (UK), D'Amelio Gallery (NY), Essex Flowers (NY), Knockdown Center (NY), Fridman Gallery (NY), Louis V.E.S.P. (NY), Microscope Gallery (NY), and Paul W. Zuccaire Gallery (NY).


MV Carbon has solo/ and or collaborative projects released on record labels including 5RC, Atavistic Records, Discombobulate, Ecstatic Peace, Chaikin Records, Hanson, Load Records, No Fun Productions, Various Artists, and Veglia; has composed soundtracks for The String Orchestra of Brooklyn, as well as composing and producing soundtracks for a variety of independent films.

MV Carbon has performed at spaces including Casa Des Artes, (PT), Detroit Symphony Orchestra (MI), Dia Art Center (NY), Harvard Film Archive (MA), Harvestworks (NY), National Sawdust (NY), Nefertiti Jazz Club (SE), Performa (NY), Pioneer Works (NY), PS1-MoMA (NY), RIXC (LV), Roulette NY), Socrates Sculpture Park (NY), The Copenhagen Music Theater (DK), The Guggenheim BMW Lab (NY), The Kitchen (NY), The Knockdown Center (NY), The Metropolitan Museum of Art (NY), The Museum of Contemporary Art (MI) The Sage (UK), The Stone (NY),The Swiss Institute (NY), The Tate Modern (UK), ULU (UK), Unsound Festival (AU), Worm (NL).

MV Carbon has been in bands including HEVM, Metalux, Bad Faces, Body Types, and Bride of No No, and has collaborated with a multitude of artists including Aki Onda, Brian Chase, C. Spencer Yeh, Bradley Eros, Charlemagne Palestine, Evan Parker, Jenny Gräf Sheppard, Ka Baird, Lary 7, Okkyung Lee, Shelley Hirsch, Tony Conrad, Twig Harper, and Wolf Eyes.
LOW END is Bemis Center's music venue and an integral part of the Sound Art + Experimental Music Program. The unique artist-designed space features free live shows by local, national, and international sound artists, composers, and experimental musicians. These performances aim to not only build greater appreciation and new audiences but also to liberate the artists to take risks and present truly avant-garde work.
GET MORE ART IN YOUR INBOX

Bemis Center for
Contemporary Arts
724 S. 12th Street
Omaha, NE 68102

402.341.7130
info@bemiscenter.org