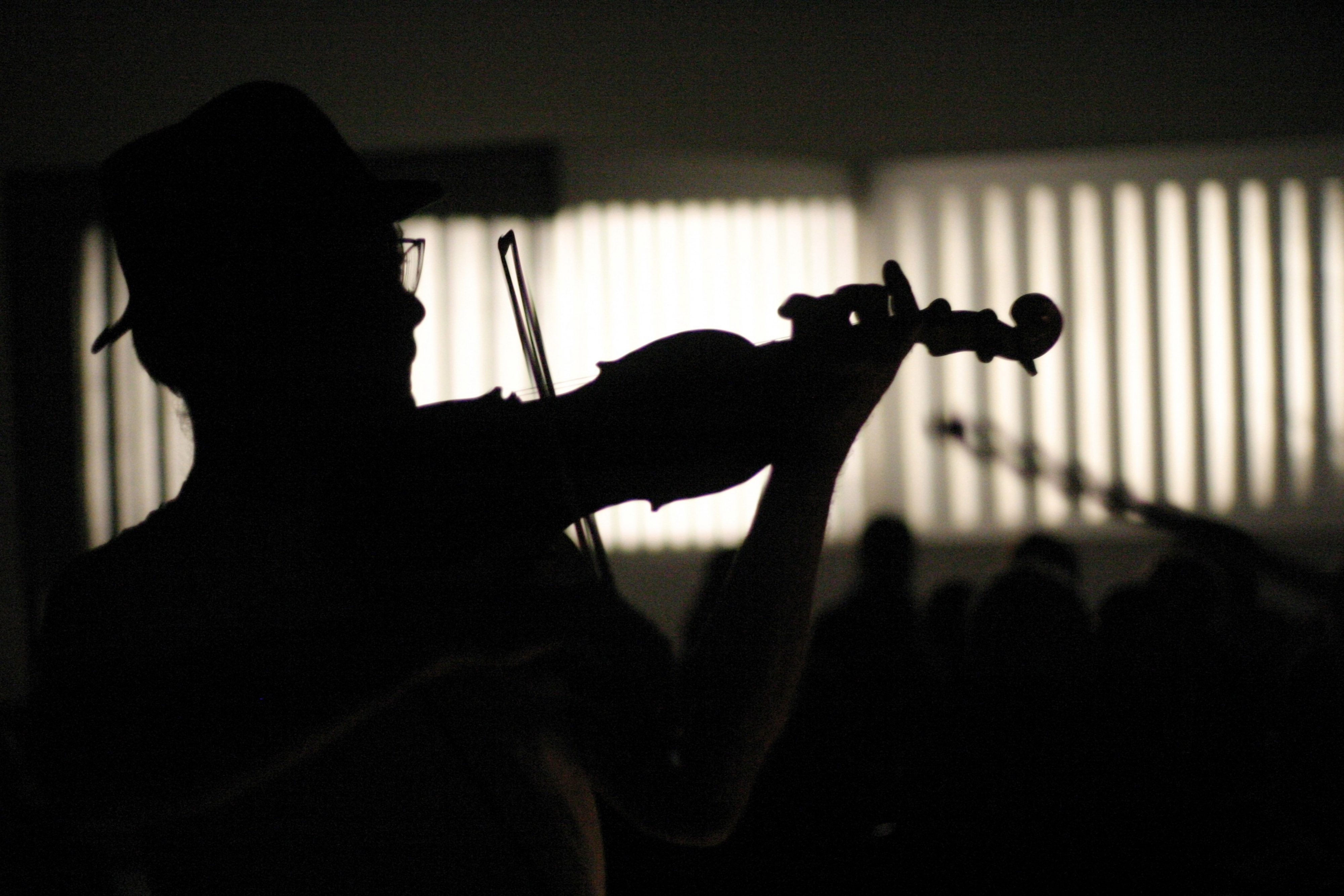 Virtual @ LOW END | Celebrating Tony Conrad
Dates
Fri, May 28, 2021
Time
4:00–8:00 PM CT
Free Admission
RSVP
May 27 + 28, 4–8 PM CT
STREAM: youtube.com/bemiscenter

Bemis Center for Contemporary Arts and Front Porch Productions are pleased to present Celebrating Tony Conrad, a two-day online streaming festival honoring and highlighting the late artist's collaborations with musicians and performers from around the world. In the five years since Conrad passed, his work has expanded, with both the documentary by Tyler Hubby Tony Conrad: Completely in the Present from 2016 and the exhibition Introducing Tony Conrad: A Retrospective that originated in Buffalo at the Albright-Knox Art Gallery and UB Art Galleries in 2018. As a pioneer of both drone music and structural film, Conrad is arguably one of the most important artists in regard to sound art and experimental music. Bemis Center and Front Porch Productions invited a variety of artists to record a video as a tribute to him, his work, and their work together. This virtual streaming festival aims to keep Conrad's legacy alive while showcasing artists who introduced the world to Conrad as a musician, artists he collaborated with, and friends he inspired during his life.

Celebrating Tony Conrad performers live in the United States, Japan, and in various European cities and include Tony Billoni, MV Carbon, Angharad Davies, Arnold Dreyblatt, David Grubbs, Keiji Haino with Ted Conrad's visuals, Lary 7, Jim O'Rourke, Charlemagne Palestine, Jean-Hervé Péron of Faust, Jennifer Walshe, and C. Spencer Yeh. The program will be introduced by Rachel Adams, Bemis Center Chief Curator and Director of Programs, who co-curated Introducing Tony Conrad: A Retrospective.

MAY 27
4:00 PM Jean-Hervé Péron of Faust
4:20 PM Jennifer Walshe
4:35 PM Lary 7
4:55 PM Keiji Haino + Ted Conrad
5:25 PM MV Carbon
5:35 PM Charlemagne Palestine + Tony Conrad

MAY 28
4:00 PM Arnold Dreyblatt
4:30 PM Angharad Davies
4:50 PM Tony Billoni
5:00 PM David Grubbs
5:20 PM C. Spencer Yeh
5:35 PM Jim O'Rourke + Tony Conrad

All times are US Central Time Zone.

Image by Bettina Herzner.
LOW END is Bemis Center's music venue and an integral part of the Sound Art + Experimental Music Program. The unique artist-designed space features free live shows by local, national, and international sound artists, composers, and experimental musicians. These performances aim to not only build greater appreciation and new audiences but also to liberate the artists to take risks and present truly avant-garde work.

GET MORE ART IN YOUR INBOX

Bemis Center for
Contemporary Arts
724 S. 12th Street
Omaha, NE 68102

402.341.7130
info@bemiscenter.org