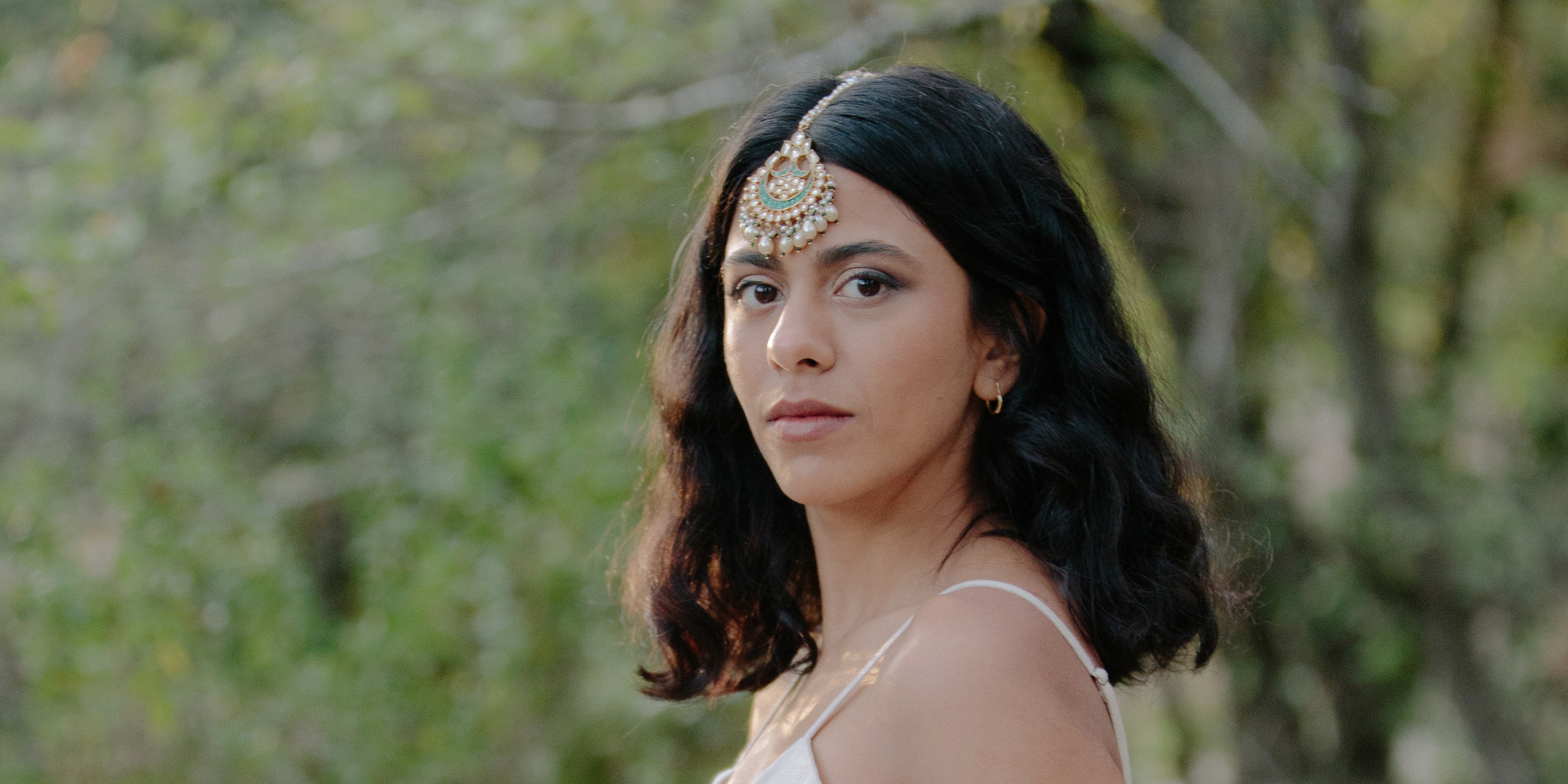 Virtual @ LOW END | Arushi
Date
Thu, Feb 18, 2021
Time
8:00–9:00 PM CT
Free Admission
RSVP
STREAM: twitch.tv/bemiscenter
Twitch account not required.

Arushi Jain (formerly known as OSE (ओस)) is a California based modular synthesist and Indian classical vocalist. Her compositions are inspired by Hindustani classical music (the traditional music of North India). For this performance, Arushi will guide the listener into the daylight using voice, a modular synthesizer, piano, elektron digitakt, and a wave ring.

She grew up in Delhi, training vocally at the Prayag Hindustani Music School and at the Ravi Shankar Institute in Delhi (via the Mozart Choir of India). She studied Computer Science at Stanford University, where she was introduced to computer generated sounds and synthesis at the Centre for Computer Research in Music and Acoustics (CCRMA). Since then, she has cultivated an interest in instrument design and sonic experimentation with a focus on linking western and eastern musicology.

Arushi's compositions are inspired by Terry Riley, Ravi Shankar, Ali Akhbar Khan, Sheila Chandra, Kaitlyn Aurelia Smith and Kara Lis Coverdale. Her debut album 'With & Without' was released on GHUNGHRU in 2019 to much praise. Her track "Is it love?" was featured by FACT as one of the best tracks of 2019, and her productions and live performances have been featured on Boiler Room, Mutek, MixMag, Magnetic Magazine, Bandcamp, XLR8R, VOGUE, Red Bull Music and more.

Arushi is the founder of GHUNGHRU (www.ghunghru.fm), a radio series and label based out of San Francisco and New Delhi. Ghunghru creates spaces where sound can exist without needing to be music. Works released under GHUNGHRU stress collaboration across artistic mediums such as sound, moving image, dance and technology. GHUNGHRU hosts a monthly residency at NTS Radio in the UK and a bi-monthly residency at boxout.fm in India, and has showcased it's productions at Mutek Montreal and the Vogue Theatre in San Francisco.
LOW END is Bemis Center's music venue and an integral part of the Sound Art + Experimental Music Program. The unique artist-designed space features free live shows by local, national, and international sound artists, composers, and experimental musicians. These performances aim to not only build greater appreciation and new audiences but also to liberate the artists to take risks and present truly avant-garde work.
GET MORE ART IN YOUR INBOX

Bemis Center for
Contemporary Arts
724 S. 12th Street
Omaha, NE 68102

402.341.7130
info@bemiscenter.org