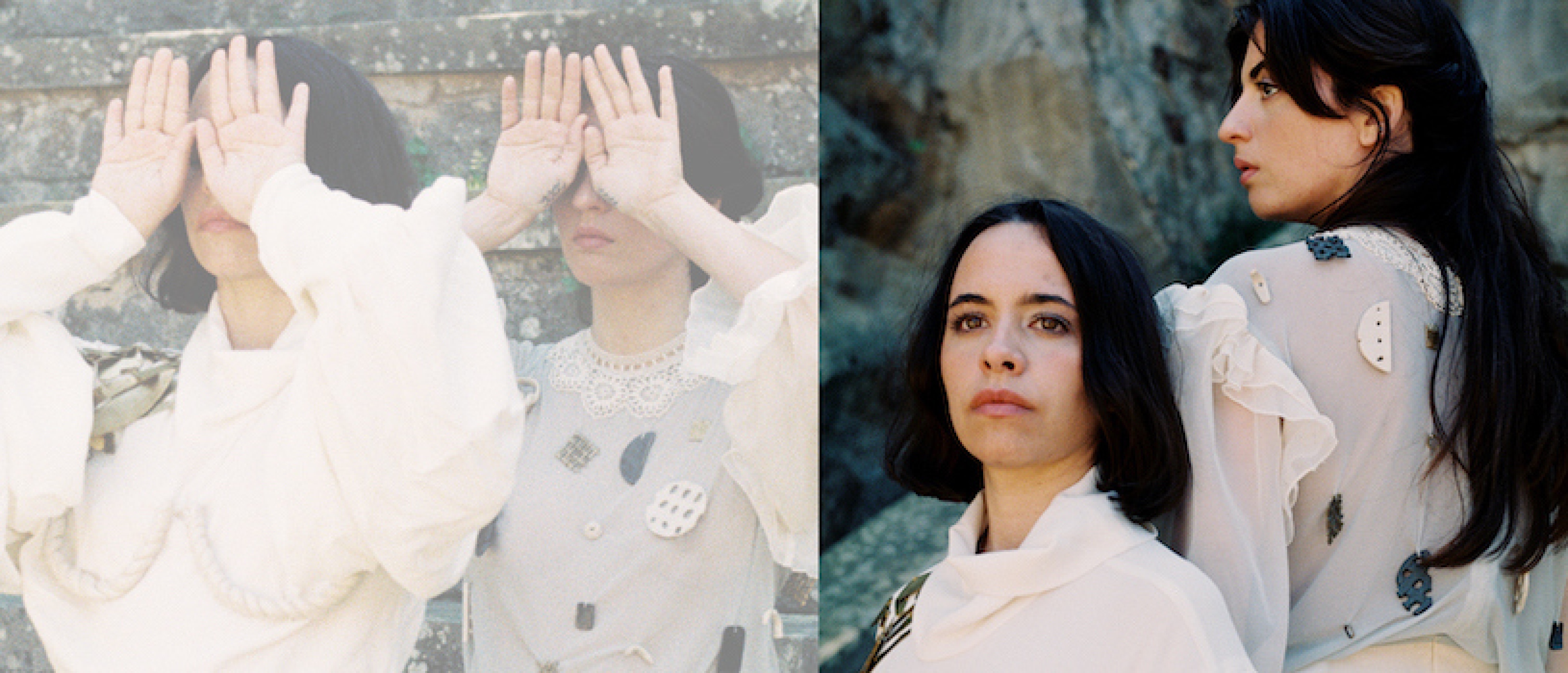 Live @ LOW END | Tarta Relena
Date
Thu, Mar 23, 2023
Time
8:00–9:00 PM CT
Location
Bemis Center for Contemporary Arts
724 S. 12th Street
Omaha, NE 68102
Tickets
RSVP
The performance will also stream live at twitch.tv/bemiscenter and youtube.com/bemiscenter. Twitch account not required.
Time and distance collapse in the music of Catalan folk duo Tarta Relena. With little more than their voices and a decidedly contemporary take on oral repertoires dating back hundreds of years, Marta Torrella and Helena Ros revisit and interpret the far corners of Mediterranean musical tradition. The two singers embrace the perspective that folklore is living and ever-changing—therefore mouldable with modern instruments now within reach to provide new meaning, but without leaving aside the innate origins.
Indeed, Tarta Relena re-sing songs from ancient Crete, Corsica, Mallorca, Menorca, and retell the stories of powerful characters such as Hildegard of Bingen, Virgin Mary, and the Paixu tribe of women in Afghanistan, while subtle electronic pulses and rippling effects run through the background. Perhaps the strong point of the project is the complexity in its simplicity; the maximum expression with minimum elements. The two singers have so far released three highly-prized albums, Ora Pro Nobis, Intercede Pro Nobis, and Fiat Lux, respectively, in which they go on to sing in Spanish, Catalan, Greek, Latin, English, and even the Judeo-Spanish language of Ladino, also known as Sefardí.
In January 2019 Tarta Relena released their first album entitled Ora Pro Nobis (The Indian Runners, 2019), winner of the Enderrock Critics' Prize for the best folk album of 2019, which consists of eight a cappella songs with a subtle presence of electronics. In April 2020, during their confinement, they released their second work, Intercede Pro Nobis (The Indian Runners, 2020), recognized by Rockdelux as the best national EP of 2020, which emphasizes the importance of the dialogue between voice and electronics. Their latest album is titled Fiat Lux, released in 2021.
GET MORE ART IN YOUR INBOX

Bemis Center for
Contemporary Arts
724 S. 12th Street
Omaha, NE 68102

402.341.7130
info@bemiscenter.org