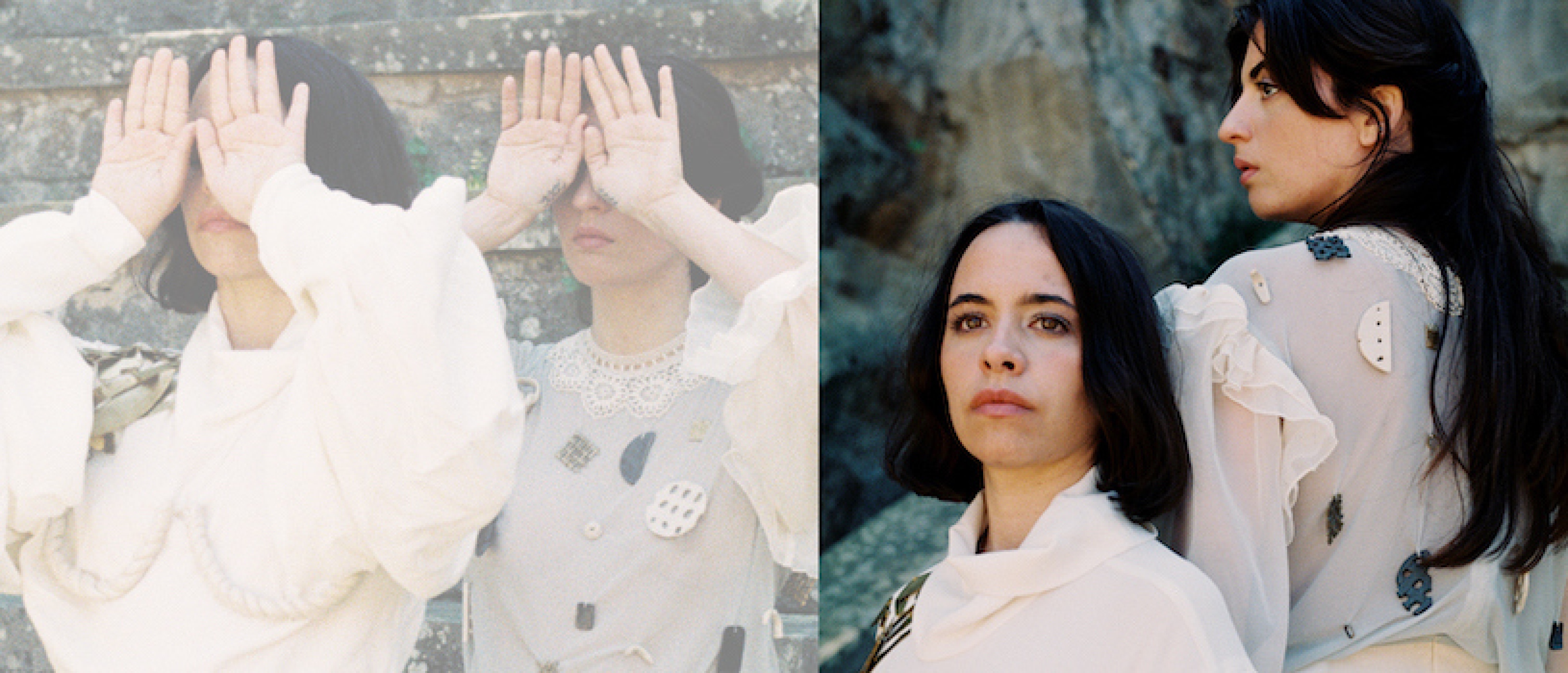 Live @ LOW END | Tarta Relena
Date
Thu, Mar 23, 2023
Time
8:00–9:00 PM CT
Location
Bemis Center for Contemporary Arts
724 S. 12th Street
Omaha, NE 68102
Tickets
RSVP
Tarta Relena was born in 2016 as a project of Marta Torrella and Helena Ros to explore a cappella the sonorities of different styles of vocal music. Far from wanting to create a stamp of the traditional and to define the Mediterranean, Tarta Relena wants to make its own a repertoire that goes from music of oral tradition to songs of author that in one way or another are related to the geographical area of the Mediterranean. Marta Torrella, voice and electronics.


Tarta Relena sings from the perspective that what we call folklore is a living and moving repertoire. Therefore, this reality is mouldable and can be reinterpreted with the instruments and sonorities that we now have within our reach. A key tool is the electronics with which they re-signify the melodies without leaving aside their origins. The study and knowledge of the path and the contexts that have given rise to these musics opens the doors of experimentation towards new meanings.


In Tarta Relena's work there is also a desire to play at blurring the concept of authorship, bringing together anonymous traditional melodies and newly created songs under the same umbrella, treating them in the same way and placing oral transmission, the central element of tradition, at the centre.


One of the strong points of the project is the complexity in simplicity and the maximum expression with the minimum of elements. The repertoire work brings together the resources of different vocal techniques (flamenco, lyrical, traditional, jazz...), allowing a vast exploration of the possibilities of the voice.


In January 2019 Tarta Relena released her first album entitled Ora Pro Nobis (The Indian Runners, 2019), winner of the Enderrock Critics' Prize for the best folk album of 2019, which consists of eight a cappella songs with a subtle presence of electronics. In April 2020, during their confinement, they released their second work, Intercede Pro Nobis (The Indian Runners, 2020), recognised by Rockdelux as the best national EP of 2020, which emphasizes the importance of the dialogue between voice and electronics.
GET MORE ART IN YOUR INBOX

Bemis Center for
Contemporary Arts
724 S. 12th Street
Omaha, NE 68102

402.341.7130
info@bemiscenter.org