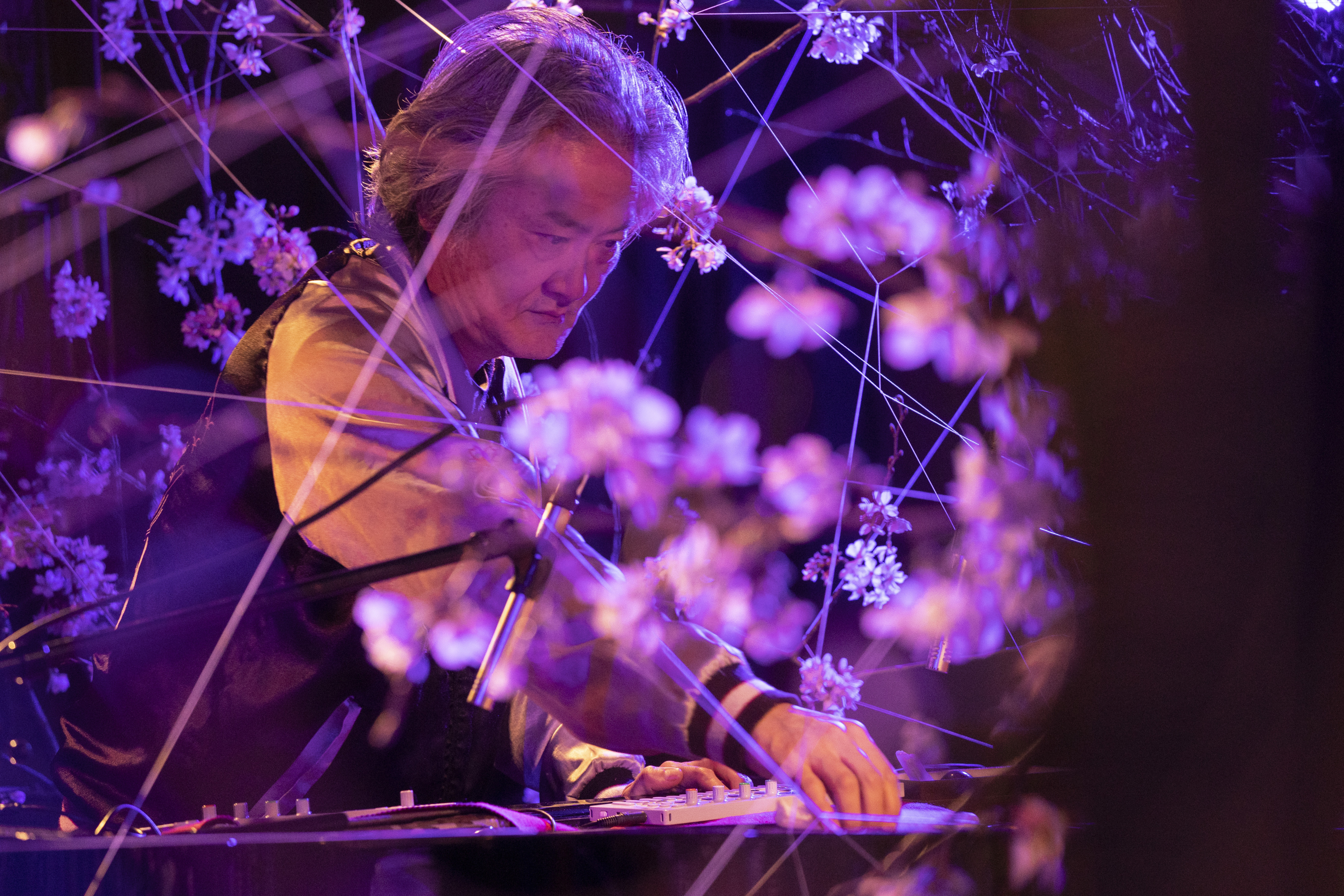 Live @ LOW END | Takuya Nakamura
Date
Thu, Aug 24, 2023
Time
8:00–9:00 PM CT
Location
Bemis Center for Contemporary Arts
Tickets
RSVP
Composer, producer, and multi-instrumentalist Takuya Nakamura has been playing piano, trumpet, and various electronic instruments for 30 years throughout the United States and the world with a diverse group of artists such as Quincy Jones, George Russell, Robert Wilson, Lee Scratch Perry, opened for David Byrne, DJ Shadow, toured with Arto Lindsay, Jojo Mayer, Cocorosie, Organic Grooves, and many others. With his diverse background in music, he has distinguished himself by composing and effectively fusing uncommon and exciting styles of music, leaving audiences and music critics alike ecstatic and excited for future performances.
Starting from a young age, Takuya began experimenting with electric sounds and the improvisational aspects of jazz. As a teen, he was influenced by western contemporary music coming to Tokyo. In 1990, he moved to Boston to study the Lydian Chromatic Concept of Tonal Organization, and under jazz legend George Russell at the New England Conservatory of Music. Takuya also toured with George Russell's Living Time Orchestra. He also performed at festivals for John Cage, György Ligeti, opening act for the Sun Ra Arkestra, and attended lectures with Toru Takemitsu, and Hermeto Pasqual."
He moved to New York in 1994 and became an integral and sought-after part of NYC's vibrant underground electric music scene, including "Prohibited Beats,'' with Jojo Mayer's "Nerve," Organic Grooves (Codek Records), and many other events. In 2013, he started touring and recording for CocoRosie. In 2015 he produced and performed Helio Parallax's debut album "Helio Parallax Vol.1" and with Bill Lazwell's M.O.D Technologies. The album was chosen for the 20 best Jazz records of the year by Down Beat Magazine(2016). In 2018, Takuya start his piano and electronics solo improvisation project with other performing artists including dancers, live interacting visuals, live flower arrangement performance, stage design with metal sculpture and performed at National Sawdust in Brooklyn, Eklectik festival in Poland, Serendip Lab in Paris, Haremame in Tokyo.
GET MORE ART IN YOUR INBOX

Bemis Center for
Contemporary Arts
724 S. 12th Street
Omaha, NE 68102

402.341.7130
info@bemiscenter.org