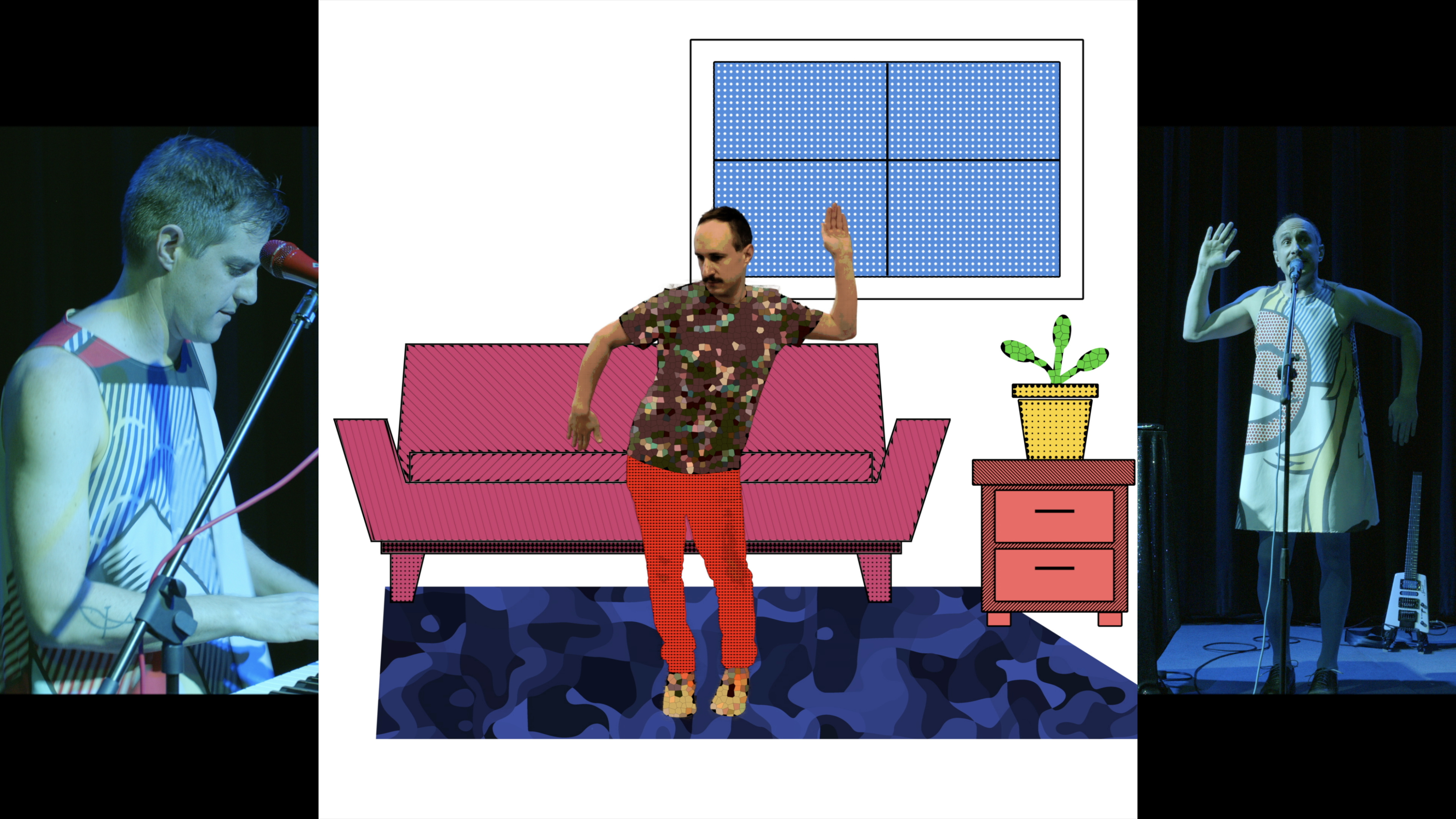 Live @ LOW END | Princess featuring opening act PROBLEMS
Date
Thu, May 25, 2023
Time
8:00–9:00 PM CT
Location
Bemis Center for Contemporary Arts
Tickets
RSVP
Princess (Alexis Gideon and Michael O'Neill) is a queer interdisciplinary performing arts duo that uses music as the narrative basis for their conceptual, visually dynamic video operas. Their blending of genre and medium exemplifies their ethos of fluidity; once society embraces the full gradient of Identity, the richer, healthier and more beautiful the world will be. Their work often examines social and political issues, striving to understand what it means to be human in the frenetic and fragmented modern age, often through a self-reflective humorous lens. Princess has been part of art and music communities since 1999, from early DIY queer music scenes in Chicago to internationally renowned museums.
@1minworld (One Minute World) is a video opera and live performance as well as a series of 15 distinct one-minute videos released on Instagram. @1minworld 's primary-colored bubblegum visuals contrast the songs' content which explores the discontents of our social media age: filter bubbles, surveillance capitalism, and shortened attention spans, to name a few.
Princess is currently planning a series of live premiere performances of @1minworld for 2023-2024 beginning at the Andy Warhol Museum on May 20, 2022, and continuing at the Bemis Center for Contemporary Arts and all 9 of the 21c Museums. In celebration of the live performances, Princess has created a 250 limited edition artist run of vinyl records of @1minworld.

Opening for Princess: PROBLEMS
PROBLEMS is the one-person dance-punk project by Nebraska's Darren Keen. Keen has made solo computer music and wildly performed it live since 2003, playing thousands of shows all over the world, in an extremely wide variety of settings.
PROBLEMS relies on the simple 4-on-the-floor kick pattern as a backdrop for otherwise complex and syncopated compositions, which are meticulously produced and then performed live using a microphone, laptop, and a table with some junk on it. With releases on Orange Milk Records and Orb Tapes Keen has enjoyed being "Vaporwave" and "Noise" adjacent, while carving out their own unique voice as he trudges the road of happy destiny.
GET MORE ART IN YOUR INBOX

Bemis Center for
Contemporary Arts
724 S. 12th Street
Omaha, NE 68102

402.341.7130
info@bemiscenter.org