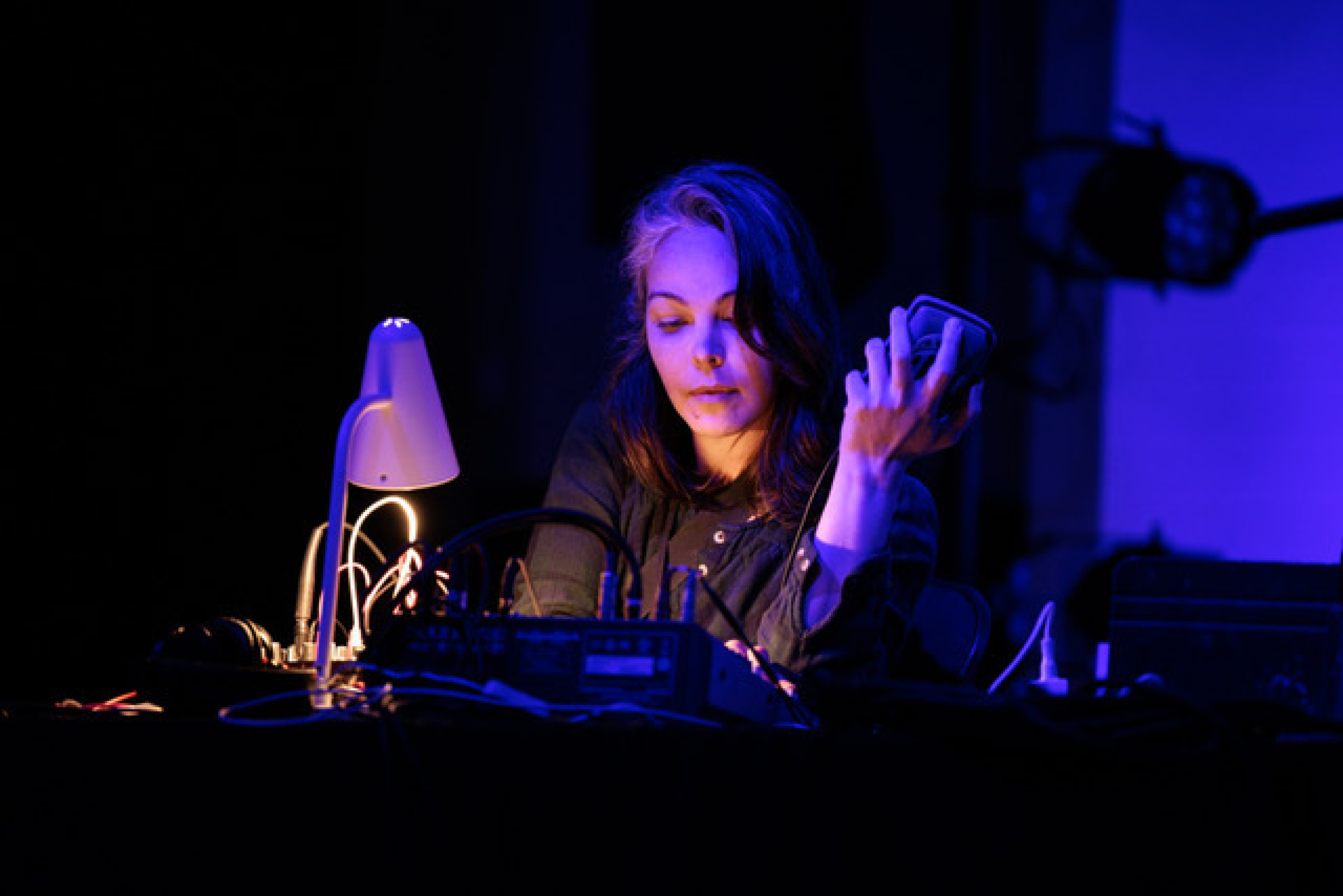 Live @ LOW END | Olivia Block
Date
Thu, Mar 2, 2023
Time
8:00–9:00 PM CT
Location
Bemis Center for Contemporary Arts
724 S. 12th Street
Omaha, NE 68102
Tickets
RSVP
The performance will also stream live at twitch.tv/bemiscenter. Twitch account not required.


Olivia Block is a media artist and composer. Currently, her practice includes live performances, recordings, audio-visual installations, sound design, and scores for orchestra and chamber music concerts.
Block's studio pieces often combine field recordings, electronic sounds, organ, piano, and long chamber music passages. Her recordings are published on Another Timbre, Erstwhile, Glistening Examples, NNA Tapes, Room40, Sedimental, and Touch, among other labels. Block performs using various techniques and instruments.

She plays improvised and composed pieces on synth organ, laptop, analog synth, amplified objects, inside of grand piano, and microphone, among other materials. Block creates multi-channel diffusion concerts and site-specific, multi-channel sound installations.
She recently completed a 14-channel sound installation featuring sounds from Harry Bertoia's "Sonambient" sculptures for the Nasher Sculpture Gallery in Dallas, TX. Her most recent album, Innocent Passage in the Territorial Sea, is out on Room40.
GET MORE ART IN YOUR INBOX

Bemis Center for
Contemporary Arts
724 S. 12th Street
Omaha, NE 68102

402.341.7130
info@bemiscenter.org