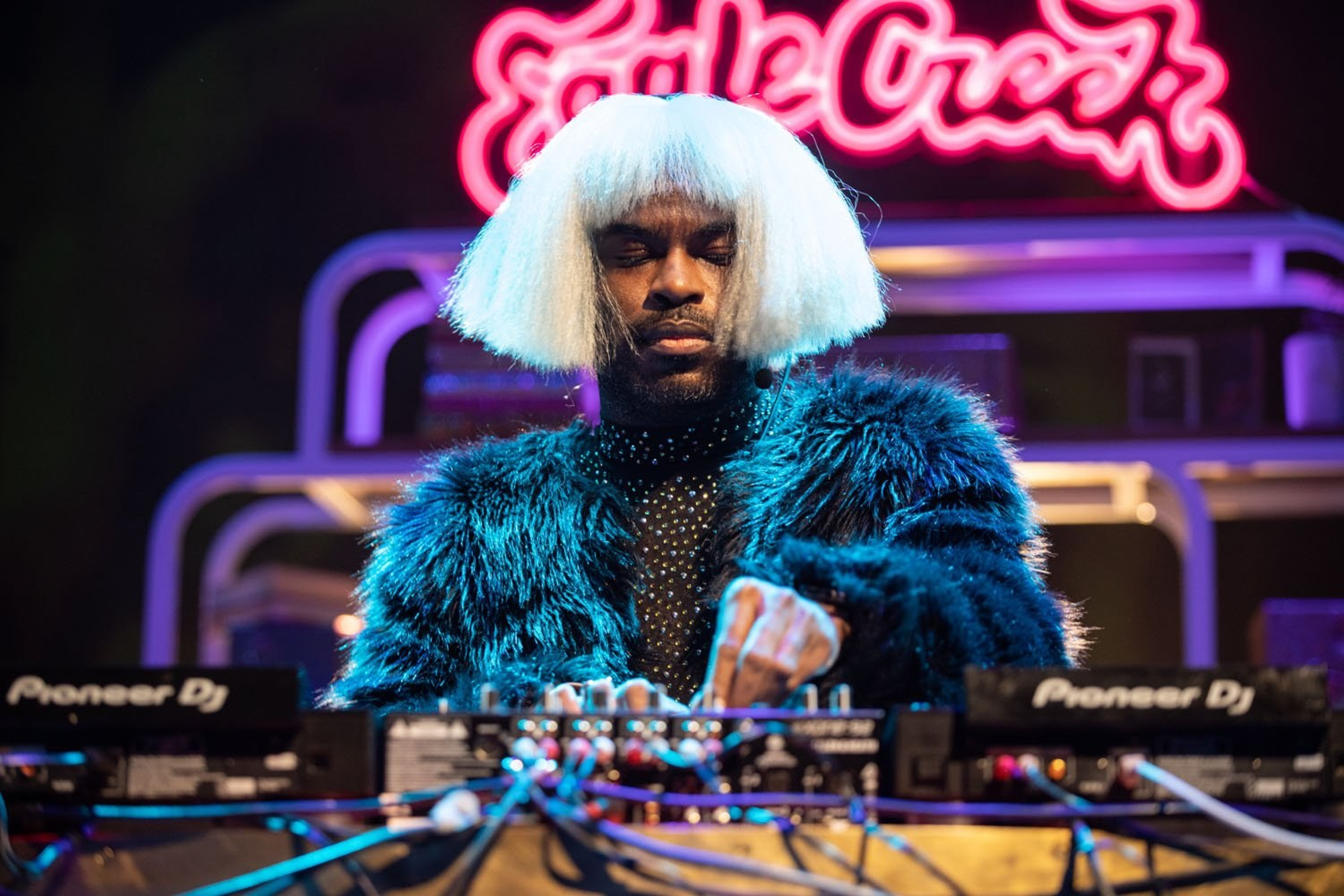 Live @ LOW END | madison moore: there's always energy for dancing
Date
Sat, Apr 15, 2023
Time
7:00–11:00 PM CT
Location
Bemis Center for Contemporary Arts
Tickets
RSVP
This event—equal parts lecture and dance party—will explore the iridescence of queer nightlife, weaving together oral history and intergenerational family narrative, alongside the legacies and possibilities of queer nightlife to tell a story about queerness and opulence. Free and open to all.
madison moore is an artist-scholar, DJ, and assistant professor of Critical Studies at the Roski School of Art and Design at the University of Southern California. madison holds a Ph.D. in American Studies from Yale University and has previously held positions at Virginia Commonwealth University, The New School, the University of Richmond, and King's College London, and has also been a visiting guest artist at the David Geffen School of Drama at Yale.

They are broadly invested in the aesthetic, sonic, and spatial strategies queer and trans people of color use to both survive and thrive in the face of rolling catastrophe. His first book Fabulous: The Rise of the Beautiful Eccentric (New Haven: Yale University Press, 2018), offers a cultural analysis of fabulousness as a practice of resistance.

Other articles have been published in venues including The Atlantic, Theater, Safundi: The Journal of South African and American Studies, the Journal of Popular Music Studies and We Can Do Better Than This: 35 Voices on the Future of LGBTQ Rights (Penguin UK), edited by Amelia Abraham, with exhibition catalog essays forthcoming each on the Black queer fashion designer Patrick Kelly, the fabulous costume designer Machine Dazzle, and impact of Lil Nas X.
As part of the 2019 Camp: Notes on Fashion exhibition at The Costume Institute at the Metropolitan Museum of Art, madison held a public conversation with Billy Porter.
Expanding beyond his academic work, madison has also performed internationally at a broad range of art institutions, nightclubs, and parties, including the Perth Festival, Performance Space Sydney, the Portland Institute for Contemporary Art, American Realness, Somerset House Studios London, Tate Britain, the Philadelphia Museum of Art and warehouses deep in Brooklyn.
In 2022, madison held a nightlife residency at The Kitchen in New York in concert with Sadie Barnette's installation The New Eagle Creek Saloon, an ode to the first Black-owned gay bar in San Francisco. As part of the six-week Kitchen residency, madison curated a series of public programs with DJs, artists, scholars, and queer nightlife performers intended to animate and amplify Barnette's installation. He also gave a performance lecture about queer nightlife titled there's always energy for dancing.
madison is currently writing A MANIFESTO FOR QUEER NIGHTLIFE, a book about rave scenes and queer of color undergrounds. In Summer 2022, madison will be the inaugural scholar-in-residence at the Fire Island Artist Residency.
GET MORE ART IN YOUR INBOX

Bemis Center for
Contemporary Arts
724 S. 12th Street
Omaha, NE 68102

402.341.7130
info@bemiscenter.org