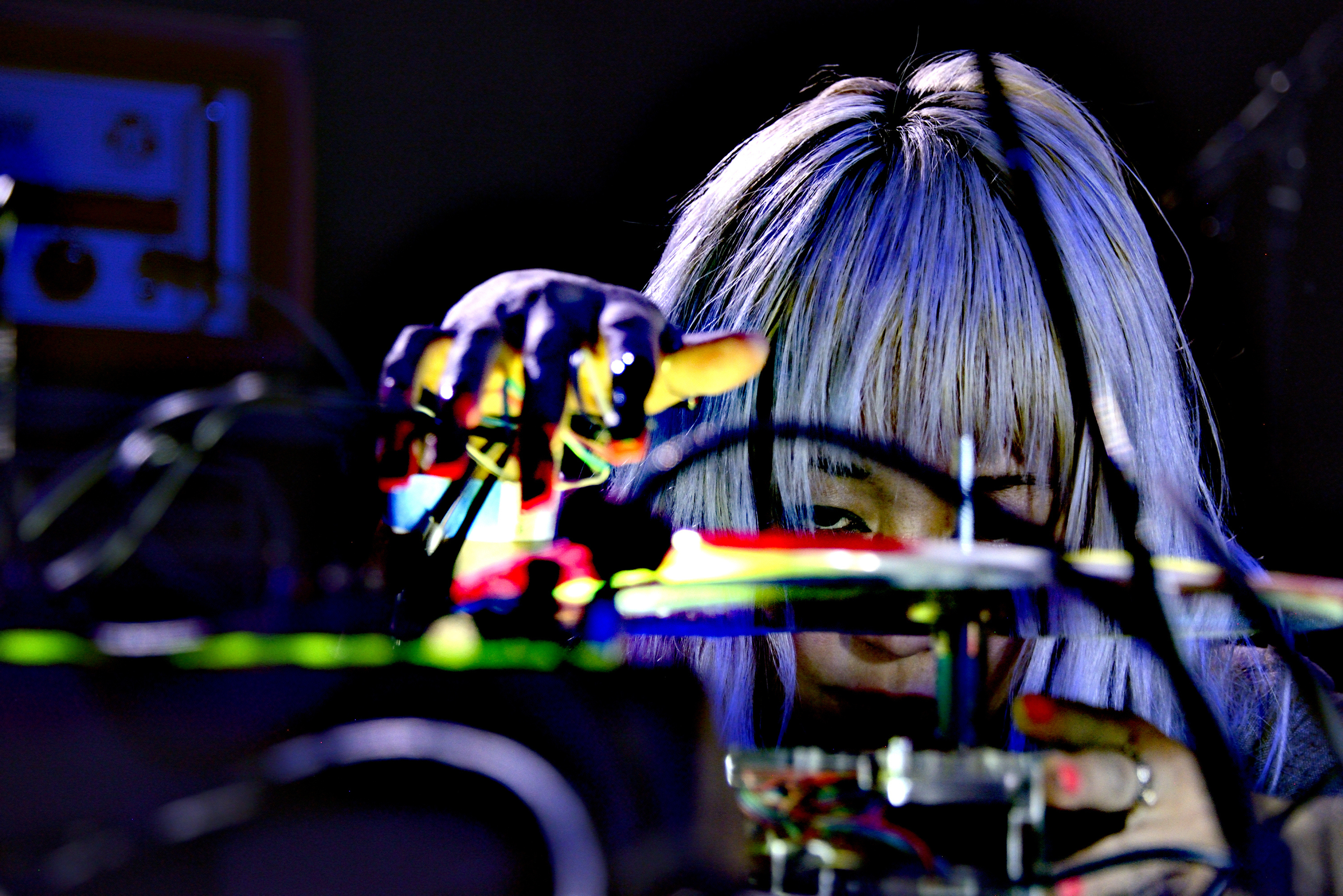 Live @ LOW END | Evicshen
Date
Thu, Jun 15, 2023
Time
8:00–9:00 PM CT
Location
Bemis Center for Contemporary Arts
Tickets
RSVP
Watch the LOW END performance HERE.
Victoria Shen a.k.a. Evicshen is a sound artist, experimental music performer, and inventor based in San Francisco. Shen's sound practice is concerned with the materiality/physicality of sound and its relationship to the human body. Her music features analog modular synthesizers, vinyl/resin records, and self-built electronics. Shen's music eschews conventions in harmony and rhythm in favor of extreme textures and gestural tones. She is the Summer 2023 Sound Artist-in-Residence at Bemis Center.
Shen is notably the inventor of Needle Nails, acrylic nails with embedded turntable needles allowing her to play up to 5 grooves of a record at once. Shen's DIY approach extends beyond just instruments but also music releases. Her debut LP, Hair Birth, features copper album art that transforms the cover into a loudspeaker through which the record can be played. Recently, Shen has started releasing hand-made resin records embedded with found materials, each piece functions not only as playable music media but as unique art objects.
GET MORE ART IN YOUR INBOX

Bemis Center for
Contemporary Arts
724 S. 12th Street
Omaha, NE 68102

402.341.7130
info@bemiscenter.org