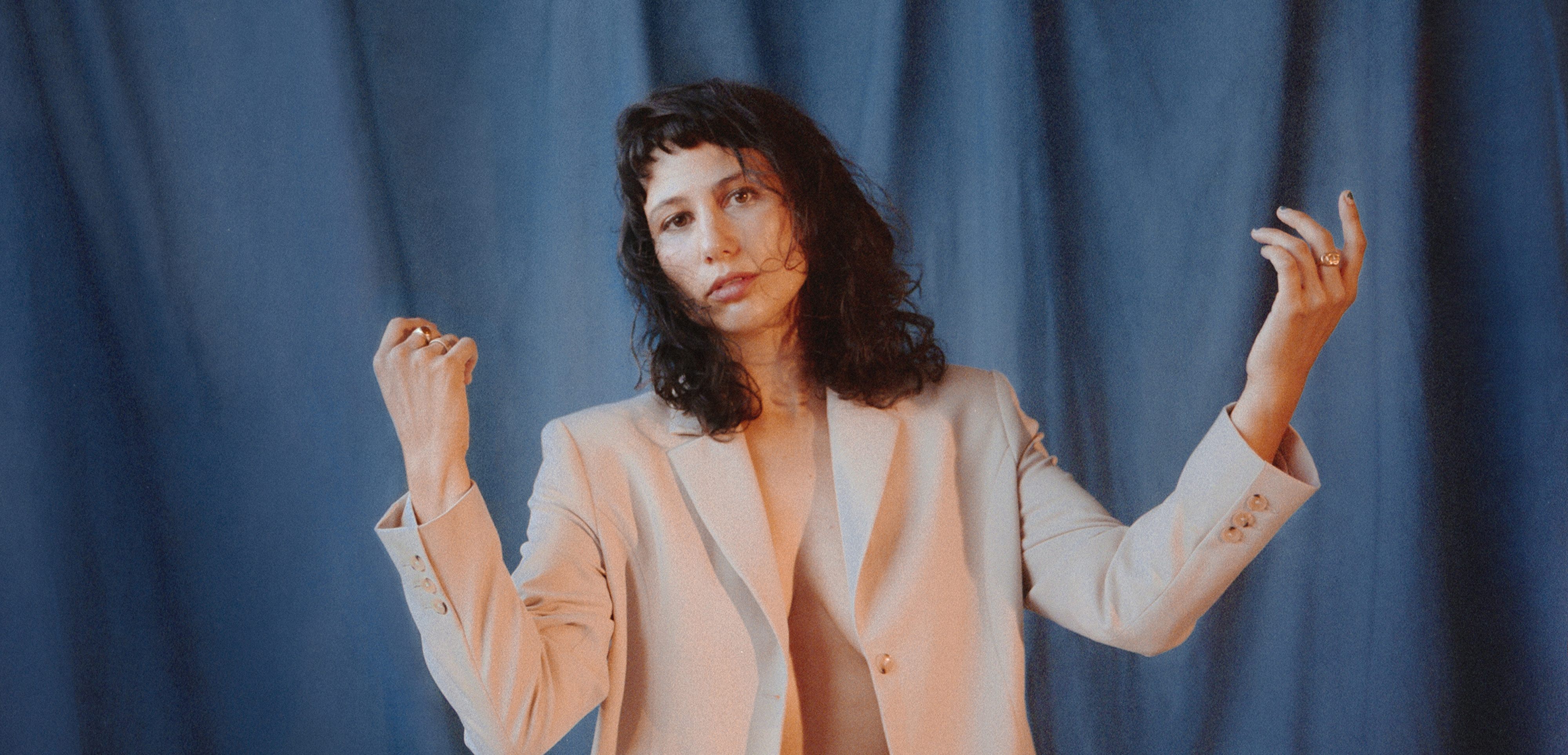 Live @ LOW END | Lisel
Date
Thu, Apr 4, 2024
Time
8:00–9:00 PM CT
Location
Bemis Center for Contemporary Arts
Tickets
RSVP
Lisel / Eliza Bagg is a Los Angeles-based experimental musician, working as a vocalist in contemporary classical music along with producing her own work. She has collaborated across genres with prominent experimental artists ranging from performing in Meredith Monk's opera Atlas with the Los Angeles Philharmonic to touring regularly as a member of Roomful of Teeth, singing chamber motets by John Zorn, or working collaboratively with Ted Hearne on his theatrical song cycle Dorothea. Her singing has been called "ethereal" by The New York Times and "gossamer" by The New Yorker.
Bagg's compositional work as Lisel is grounded in the human voice mediated by technology, as she combines virtuosic singing with electronic processing, exploring the "valley between authenticity and artifice" (The Guardian). Dubbed an "electro-pop alien" (NPR), her recently critically acclaimed album Patterns For Auto-tuned Voices And Delay (Ba Da Bing Records 2023) combines medieval and minimalist vocal styles and idioms with vocal effects, creating "gleaming electro-hymns" (Uncut) and re-contextualizing these musical languages in and the spiritual nature of layered, choral singing within a technological, futuristic sensibility.
As both a vocalist and composer, she co-created and composed Expostulation(s) of Mary, a new chamber opera for voices, strings, dance, and electronics that expanded Henry Purcell's The Blessed Virgin's Expostulation and other Baroque repertoire into a lattice of ancient and new music, has created work for Wild Up and National Sawdust, and is currently working on a new evening length oratorio called Aquafina. Her maximalist composition style brings together an evocative set of references from the last 500 years — from Hildegard and Thomas Tallis to the minimalism of Reich, Monk, and Glass, and the humor, urgency and self-awareness of the sugared and stylized hyperpop of SOPHIE or Charli XCX.
Bagg has performed as a soloist in new music projects with major symphonies including the Chicago Symphony, the Boston Symphony, the New York Philharmonic, and LA Phil, and has performed at venues around the world from David Geffen Hall and Elbphilharmonie Hamburg to the Kitchen and Iceland Airwaves. Next season brings, among other performances, an extended collaboration with composer Ted Hearne and director Daniel Fish at the Komische Oper Berlin and performances at Carnegie Hall and the Concertgebouw.

GET MORE ART IN YOUR INBOX

Bemis Center for
Contemporary Arts
724 S. 12th Street
Omaha, NE 68102

402.341.7130
info@bemiscenter.org