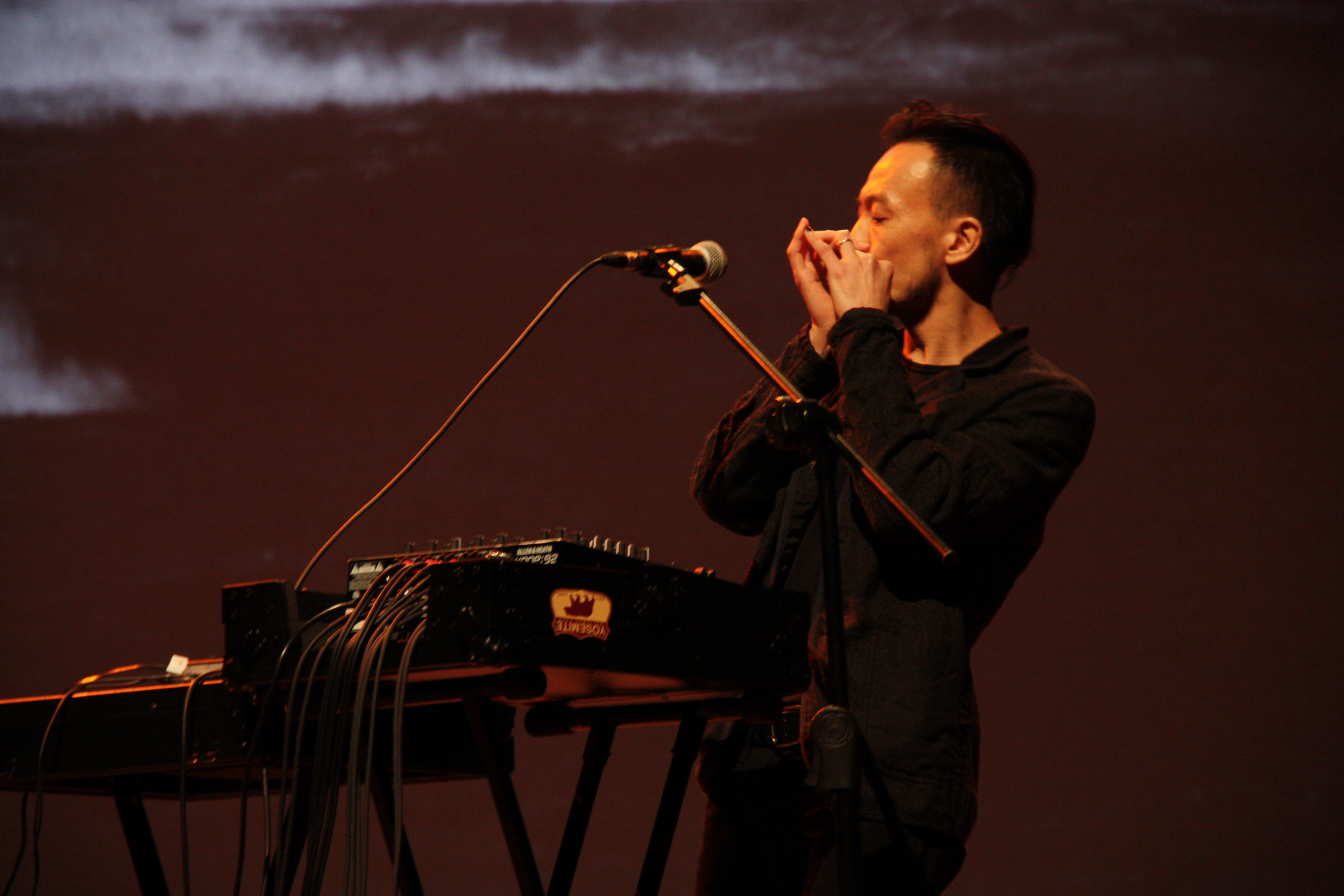 Live @ LOW END | KIKÙ HIBINO
Date
Thu, Jul 14, 2022
Time
8:00–9:00 PM CT
Location
Bemis Center for Contemporary Arts
724 S. 12th Street
Free Admission
RSVP
Proof of COVID-19 vaccination or negative COVID-19 test is required for in person attendance. Read more about our COVID Safety Policy at bemiscenter.org/visit.

The performance will also stream live at twitch.tv/bemiscenter and facebook.com/bemiscenter. Twitch account not required.


Chicago-based and Japanese-born sound artist KIKÙ HIBINO produces cross-genre electronic music. From chamber music for media productions to digital micro sound for art installations, he has collaborated internationally with a wide variety of artists and scholars, including Yuge Zhou, Mitsu Salmon, Kawaguchi Takao (Dumb Type), Curtis Roads, Theaster Gates, Mike Weis (Zelienople), and Norma Field. His recent work attempts to deconstruct Chicago House Music through the noise music production approach. The project was funded by DCASE and presented at various locations in Chicago. HIBINO is a 2017 Individual Artist Grant recipient from Chicago Department of Cultural Affairs. He's an 2021 Outer Ear Artist in Residency at Experimental Sound Studio (ESS.org). HIBINO studied electronic music composition at Keio University Shonan Fujisawa Campus with Toru Iwatake, Atau Tanaka, and Christopher Penrose, and at University of California at Santa Barbara with Curtis Roads and Karen Tanaka, and holds M.A. in media art and technology. In 2021, HIBINO and his creative partner Gregory Bae launched S/N, an electronic music concert series that focuses on the work by Chicago's underrepresented BIPOC, female, or gender minorities sound artists.
Image: KIKÙ HIBINO; Courtesy of the University of Chicago.

LOW END is Bemis Center's music venue and an integral part of the Sound Art + Experimental Music Program. The unique artist-designed space features free live shows by local, national, and international sound artists, composers, and experimental musicians. These performances aim to not only build greater appreciation and new audiences but also to liberate the artists to take risks and present truly avant-garde work.
GET MORE ART IN YOUR INBOX

Bemis Center for
Contemporary Arts
724 S. 12th Street
Omaha, NE 68102

402.341.7130
info@bemiscenter.org