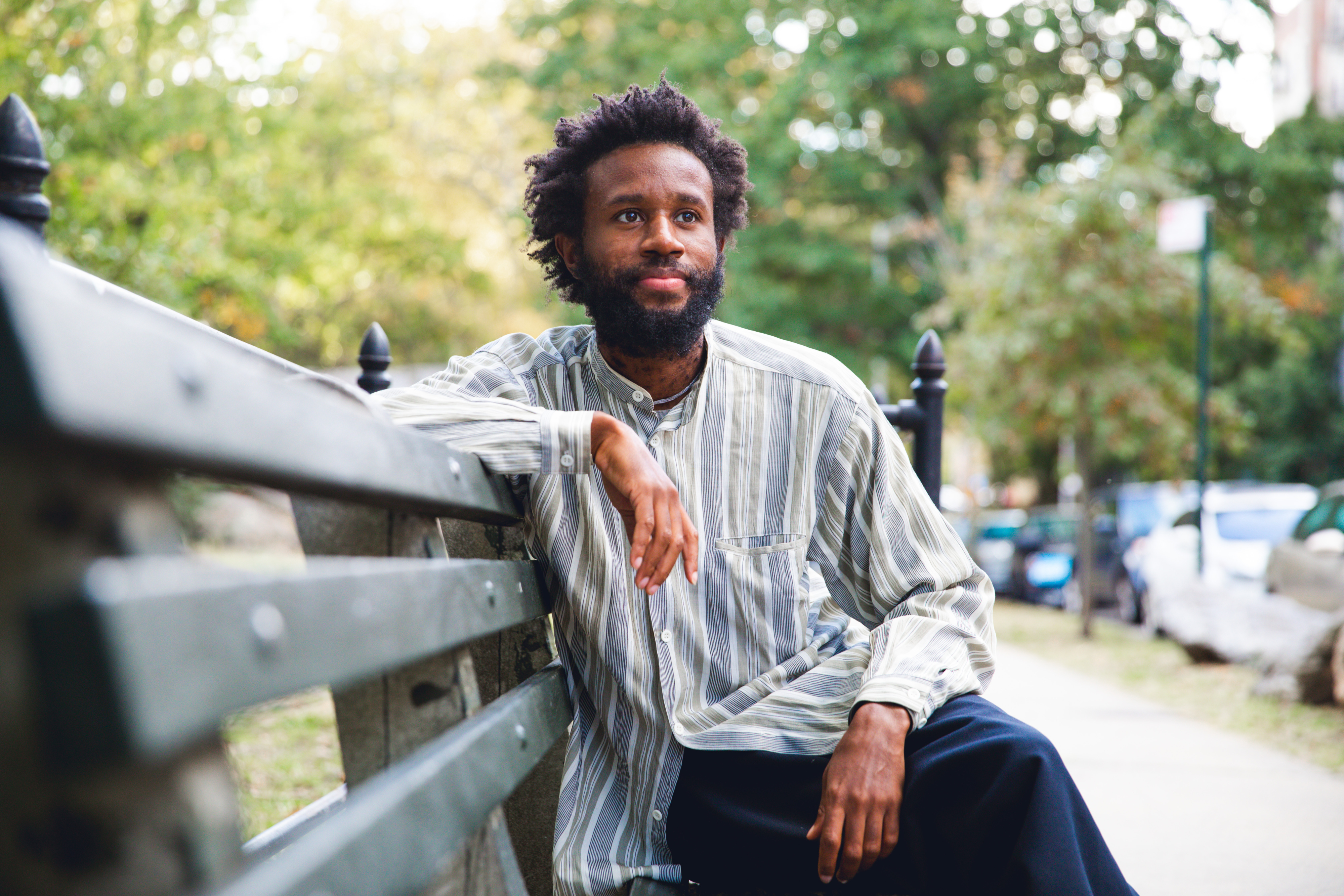 Live @ LOW END | JJJJJerome Ellis
Date
Thu, Mar 21, 2024
Time
8:00–9:00 PM CT
Location
Bemis Center for Contemporary Arts
Tickets
RSVP
JJJJJerome Ellis is an artist and a proud stutterer. He makes music and writes books. He lives in Tidewater, Virginia with his wife, ecologist-poet Luísa Black Ellis. They love walking in the woods, reading, and drinking tea together.
His body of work includes: contemplative soundscapes using saxophone, flute, dulcimer, electronics, and vocals; scores for plays and podcasts; albums combining spoken word with ambient and jazz textures; theatrical explorations involving live music and storytelling; and music-video-poems that seek to transfigure archival documents.
His debut album, The Clearing (2021), was called "an astonishing, must-listen project" (The Guardian). It was co-produced by NNA Tapes and The Poetry Project, and it was released with an accompanying book published by Wendy's Subway. Poet/essayist/playwright Claudia Rankine said of the book: "The Clearing is many things: a lyrical celebration of and inquiry into the intersections of blackness, music, and disabled speech; a restless interrogation of linear time; an intimate portrait of the author's real-time experience of his stutter; a baptism in syllable and sound; and a manuscript illuminated by The Stutter. At its core, Ellis' metaphor of the clearing becomes a place of possibility and "momentary, transitory, glimpsed liberation." He invites us to meet him there." The Clearing won the 2022 Anna Rabinowitz Prize.
He has received a Fulbright Fellowship (2015), a United States Artists Fellowship (2022), a Foundation for Contemporary Art Grants to Artists Award (2022), a Creative Capital Grant (2022). He has received residencies at MacDowell (2019, 2022), Ucross (2021), Lincoln Center Theater (2019), ISSUE Project Room (2021), and La MaMa (2021).
GET MORE ART IN YOUR INBOX

Bemis Center for
Contemporary Arts
724 S. 12th Street
Omaha, NE 68102

402.341.7130
info@bemiscenter.org