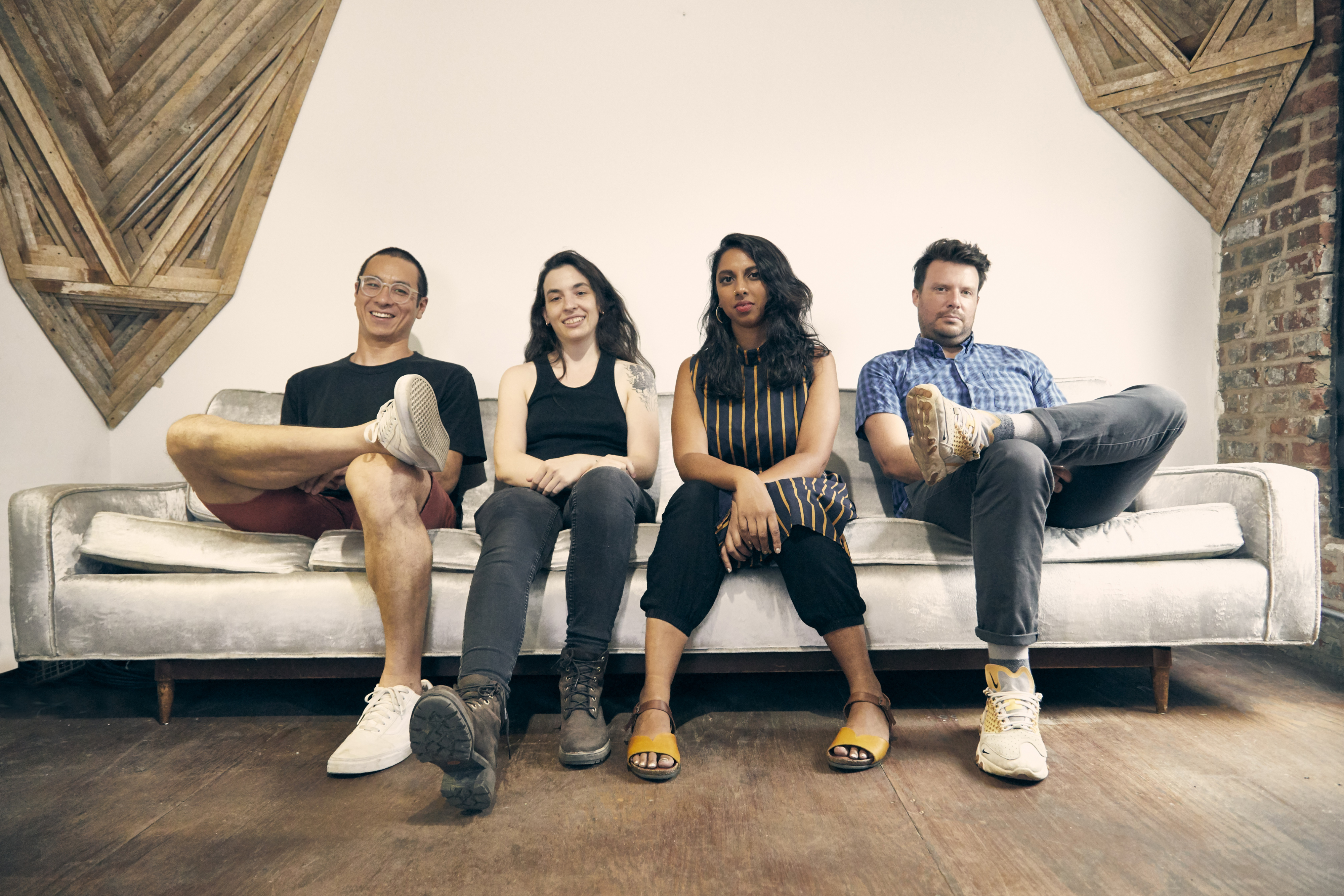 Live @ LOW END | Elder Ones
Date
Tue, Mar 29, 2022
Time
8:00–9:00 PM CT
Location
Bemis Center for Contemporary Arts
724 S. 12th Street
Free Admission
RSVP
In-person reservations are required. This event will take place indoors with limited capacity. Review our COVID Safety Policy and requirements below.

The performance will also stream live at twitch.tv/bemiscenter and facebook.com/bemiscenter. Twitch account not required.

Elder Ones is a quartet performing the compositions of vocalist Amirtha Kidambi who sings on harmonium and draws her vocal influence from both Indian Carnatic and Western Classical training. With saxophonist Matt Nelson, bassist Brandon Lopez, and drummer Max Jaffe, the band expands its influence to the realm of hip-hop and free improvisation. Oscillating between modal, Sufi-like circular grooves and jagged, brutal rhythmic constructions, the band equally suspects Thyagaraja, Coltrane, and Stockhausen as illegitimate fathers of their sound. amirthakidambi.com/projects

Image: Elder Ones; Photo by Alex de la Hidalga; Courtesy of the artists.
COVID Safety Policy
To ensure Bemis Center is providing a safe environment for everyone, the following policies are in place for this event:
Proof of COVID-19 vaccination or negative COVID-19 test
Proof of COVID-19 vaccination or proof of a negative COVID-19 test is required for all visitors 12 and over. Visitors who are unable to be or who are not fully vaccinated must show proof of a negative COVID-19 test.
Face Coverings Indoors
Face coverings are encouraged for attendees 12 and over when not eating or drinking indoors. A face covering is required for all visitors, ages 2–11 when indoors.
Read more about proof of vaccination or negative test requirements and our Visitor Code of Conduct at bemiscenter.org/visit.
LOW END is Bemis Center's music venue and an integral part of the Sound Art + Experimental Music Program. The unique artist-designed space features free live shows by local, national, and international sound artists, composers, and experimental musicians. These performances aim to not only build greater appreciation and new audiences but also to liberate the artists to take risks and present truly avant-garde work.

GET MORE ART IN YOUR INBOX

Bemis Center for
Contemporary Arts
724 S. 12th Street
Omaha, NE 68102

402.341.7130
info@bemiscenter.org