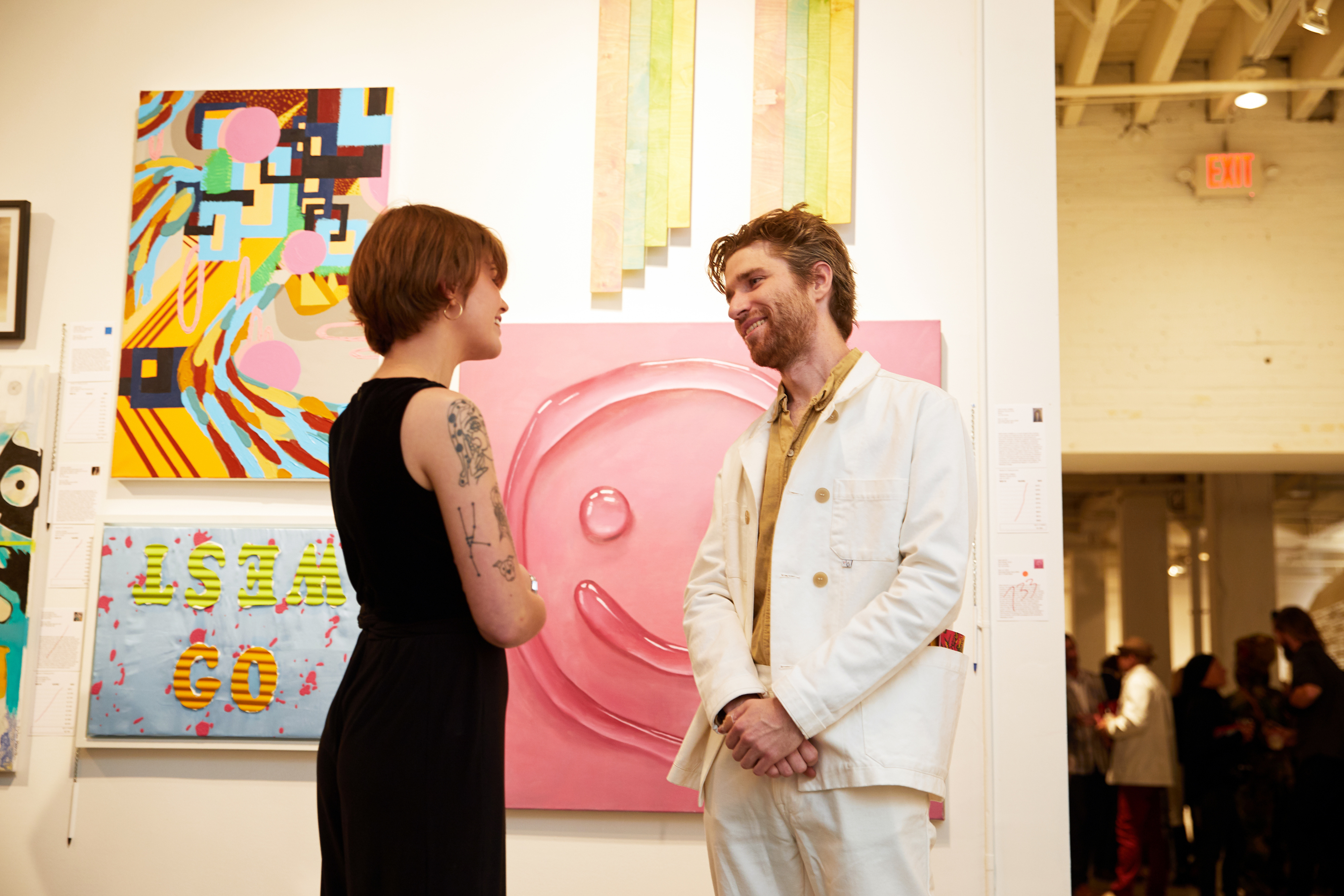 Artist + Member Preview: Benefit Art Auction Exhibition
Dates
Thu, Oct 14, 2021
Time
6:00–8:00 PM CT
Location
Bemis Center for Contemporary Arts
RSVP
Not a Member?
BENEFIT ART AUCTION AND CONCERT
Participating artists and Bemis supporters are invited to an exclusive preview of the Benefit Art Auction Exhibition. Experience nearly 300 works of art by local, regional, and national artists participating in the 2021 Benefit Art Auction + Concert. Join now at bemiscenter.org/membership and be the first to see the exhibition!

All artwork is available for purchase at "Buy it Now" prices until the auction begins on Friday, October 29 at 5:30 PM. Bidding begins at 70% of retail price provided by the artist (including framing, if applicable).

Proceeds support participating artists and Bemis Center for Contemporary Arts.

COVID Safety Policy

To ensure Bemis Center is providing a safe environment for everyone, the following policies are in place at the Artist + Member Preview event:
Proof of COVID-19 vaccination or negative COVID-19 test
Proof of COVID-19 vaccination or proof of a negative COVID-19 test is required for all visitors 12 and over. Visitors who are unable to be or who are not fully vaccinated must show proof of a negative COVID-19 test.
Face Coverings Indoors
A face covering is required for all visitors, ages 2–11 when indoors. Face coverings are encouraged for attendees 12 and over when not eating or drinking indoors.

Read more about proof of vaccination or negative test requirements and our Visitor Code of Conduct at bemiscenter.org/visit.

GET MORE ART IN YOUR INBOX

Bemis Center for
Contemporary Arts
724 S. 12th Street
Omaha, NE 68102

402.341.7130
info@bemiscenter.org