Art in Practice: The Intersection of Poetry and Visual Art
Date
Tue, Aug 10, 2021
Time
7:00–8:00 PM CT
Free admission
RSVP
Art in Practice: The Intersection of Poetry and Visual Art investigates and highlights the influence and collaboration of poets and artists and the intersections between their chosen mediums.

Jenni Quilter, Executive Director of the Expository Writing Program and the Assistant Vice Dean for General Education at NYU, will present the collaborative art of painter George Schneeman and the dozens of poets he worked with. Originally from Minnesota, he and his wife, Katie, lived in Italy for years, where Schneeman was stationed as an army language specialist. In 1968, they moved to New York with their three children. Their home became a focal point for many second generation New York School painters and poets including Ted Berrigan, Ron Padgett, Larry Fagin, Anne Waldman, and Bill Berkson. Schneeman's collaborative practice was a way of socializing, thinking, and a way to document the passing of time. Quilter will show extensive images of his work and discuss the implications of a private life ritualized, so frankly, as art.

Jenni Quilter's book Neon In Daylight: New York School Painters and Poets (Rizzoli, 2014), focused on collaborations between writers and artists in New York from the 1930s to 70s, and was a finalist for Best Criticism at the AICAA awards. She has taught on collaboration, twentieth century poetry, and visual art at Oxford University, New York University, and The New School.

RSVP: This event is virtual only. RSVP for Zoom details.
Art in Practice: The Intersection of Poetry and Visual Art is a three-part series. Join us on August 24 for a conversation with artist Jeffrey Gibson and poet Layli Long Soldier and on August 30 with poet Joshua Bennett and Cameron Shaw, Executive Director of the California African American Museum.
Image: George Schneeman with Bill Berkson, On the Offspring, 1969 or early 1970. Mixed media on illustration board. Used by permission of The Estate of George Schneeman.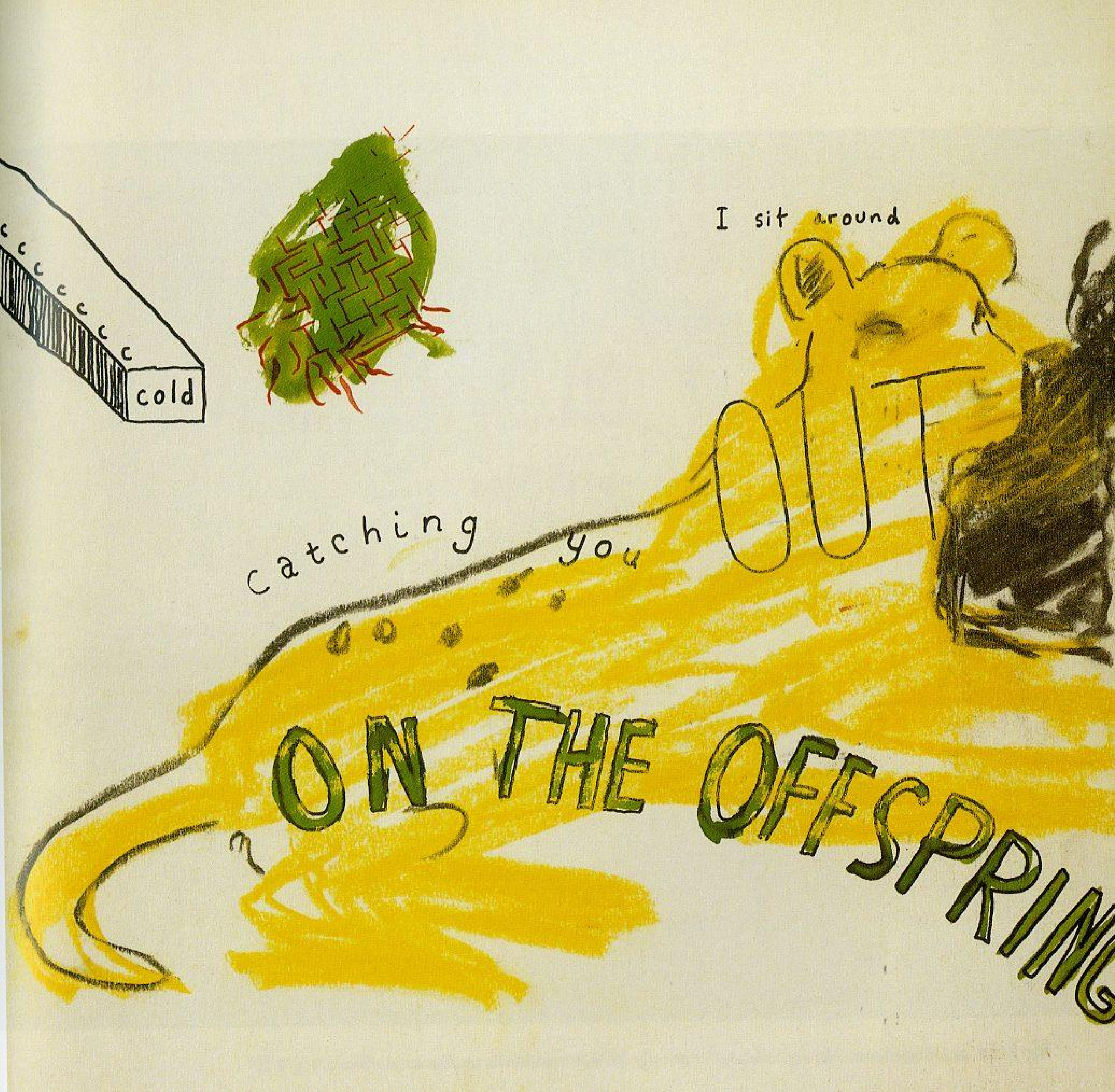 GET MORE ART IN YOUR INBOX

Bemis Center for
Contemporary Arts
724 S. 12th Street
Omaha, NE 68102

402.341.7130
info@bemiscenter.org