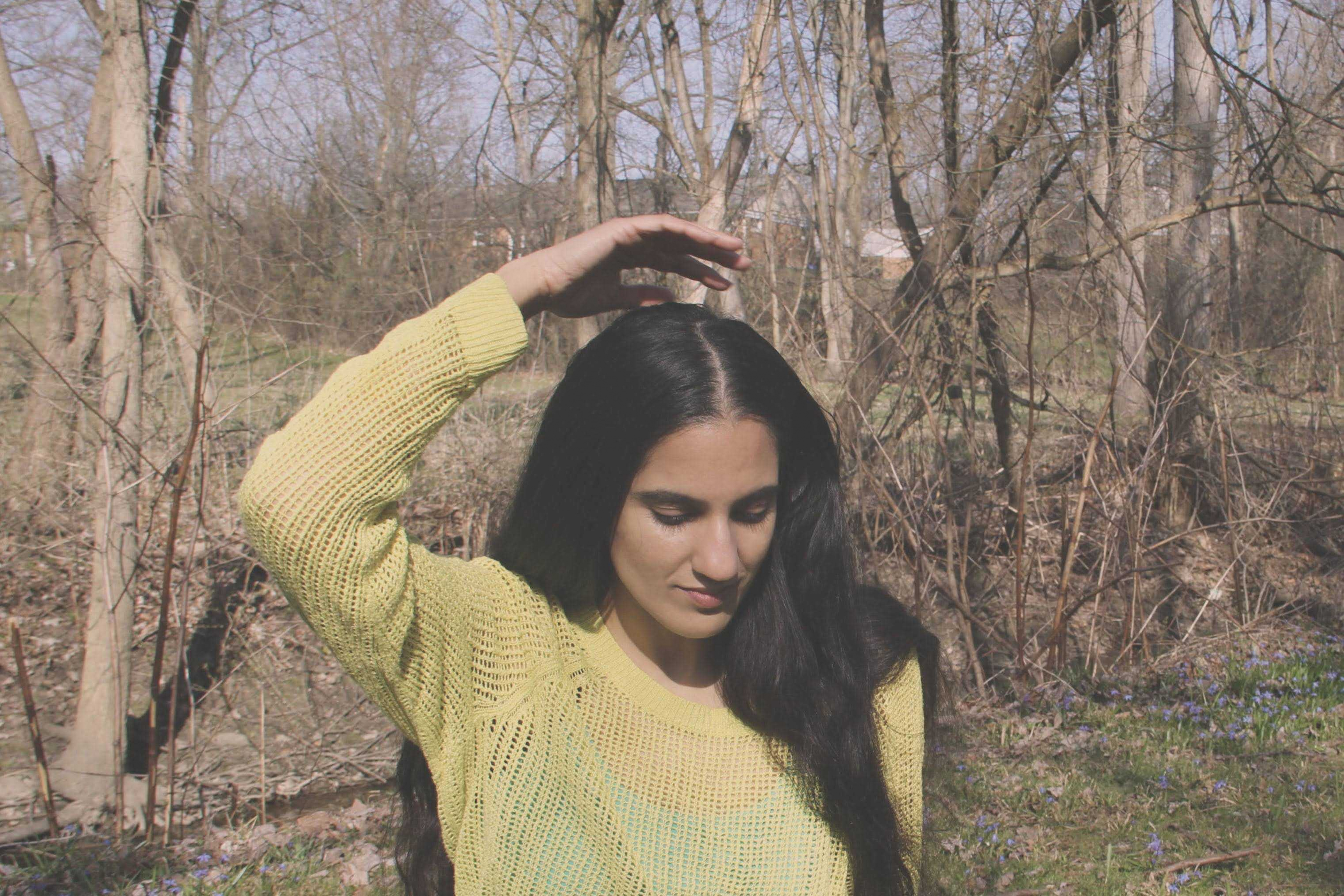 Live @ LOW END | Ami Dang
Date
Thu, Dec 2, 2021
Time
8:00–9:00 PM CT
Location
Bemis Center for Contemporary Arts
724 S. 12th Street
Free Admission
RSVP
In-person reservations are required. This event will take place indoors with limited capacity. Review our COVID Safety Policy and requirements below.

The performance will also stream live at twitch.tv/bemiscenter and facebook.com/bemiscenter. Twitch account not required.
Amrita "Ami" Kaur Dang is a South Asian-American, Sikh composer, music producer, vocalist and sitarist from Baltimore. Combining ideas from South Asian music with synthesizers, MIDI controllers, lighting design and gestural movement, her work invites the audience to reframe their assumptions about the colonial history of music, the arts, technology, and performance and its place in the contemporary musical landscape. Dang studied voice and sitar in New Delhi and Maryland from a young age, and she also holds a bachelor's degree in Technology in Music & Related Arts from Oberlin College Conservatory of Music. She has performed throughout North America, Asia, and Europe and has released five solo albums. She collaborates with cellist Alexa Richardson as Raw Silk and is a member of new age/ambient group Galdre Visions. She has received two Individual Artist Awards from the Maryland State Arts Council, and she is a 2020 Baker Artist Award winner. Her work has received accolades from The Guardian, The Washington Post, Spin, and Pitchfork, to name a few.
Image: Ami Dang. Courtesy of artist.

COVID Safety Policy
To ensure Bemis Center is providing a safe environment for everyone, the following policies are in place for this event:
Proof of COVID-19 vaccination or negative COVID-19 test
Proof of COVID-19 vaccination or proof of a negative COVID-19 test is required for all visitors 12 and over. Visitors who are unable to be or who are not fully vaccinated must show proof of a negative COVID-19 test.
Face Coverings Indoors
Face coverings are encouraged for attendees 12 and over when not eating or drinking indoors. A face covering is required for all visitors, ages 2–11 when indoors.
Read more about proof of vaccination or negative test requirements and our Visitor Code of Conduct at bemiscenter.org/visit.
LOW END is Bemis Center's music venue and an integral part of the Sound Art + Experimental Music Program. The unique artist-designed space features free live shows by local, national, and international sound artists, composers, and experimental musicians. These performances aim to not only build greater appreciation and new audiences but also to liberate the artists to take risks and present truly avant-garde work.

GET MORE ART IN YOUR INBOX

Bemis Center for
Contemporary Arts
724 S. 12th Street
Omaha, NE 68102

402.341.7130
info@bemiscenter.org