Thank you for your interest in an internship at Bemis Center for Contemporary Arts!
Bemis Center interns assist staff and artists-in-residence with artistic and collaborative projects that help run the organization, execute exhibitions, deliver programs, connect with audiences, support artists, and advance contemporary art.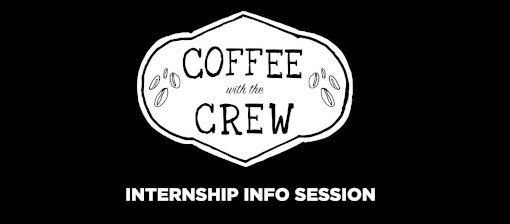 Friday, November 9 | 10–11 AM

Students and professionals interested in an internship at Bemis Center for Contemporary Arts are invited to Coffee with the Crew, an informal light brunch + internship info session. Meet staff members, learn about the Bemis Internship Program, and receive a behind-the-scenes tour of where you could be working next spring!
Coffee and cinnamon rolls generously provided by Hardy Coffee Co. 
---
BEMIS CENTER INTERNSHIP SESSIONS
SPRING 2019 | JANUARY 21–APRIL 26, 2019
APPLICATIONS DUE: DECEMBER 1, 2018
REQUIREMENTS
Currently enrolled in a college degree program, a recent college graduate, or an adult seeking to further their experience in the arts
A passion for contemporary art and an eagerness to learn
Self-motivation, attention to detail, ability to work without much supervision, and strong written and verbal communication skills
Ability to perform varying levels of clerical and/or physical work
BENEFITS
Professional development experiences and networking opportunities
Invitations to studio skill-building demonstrations and tours organized in conjunction with our Residency Program
A collaborative work environment to experiment and learn with fellow creatives
Participation in an international network of artists
PLUS! A one-year Bemis Center Individual Membership
Internships at Bemis Center are unpaid positions. Interns may arrange to receive academic credit, but it is not required. 
INTERNSHIP POSITIONS
Interns work within a Bemis Center department or directly with an artist-in-residence. The staff of that department or artist serve as a guide and mentor for the duration of the internship.
Artist-in-Residence Intern
Artist-in-Residence intern positions vary each semester as Bemis Center helps to tailor the position to the artists-in-residence discipline and projects they may be working on while at Bemis Center. The lists below are examples of the responsibilities and skills for this position.
Responsibilities:
Art handling and materials preparation
Artwork production and shop work
Sourcing, research, filing, and archiving
Documenting work – photography and/or videography
Graphic design/website development
Skills:
Enjoy working with materials, sourcing information, and want to gain hands-on experience in the studio
Familiarity with various studio practices preferred but not required
Interest in contemporary art and art production and/or working as a professional artist
Time commitment: 10 hours per week, days of the week will vary depending on the artist's schedule. Assistance with at least two events per month required.

Gallery Attendant & Administration Intern
Responsibilities:
Welcome visitors; provide them with gallery guides and promotional material; answer questions and provide information about exhibitions, guided tours, and gallery hours; invite them to sign-up to receive our communications
Monitor visitors while they observe the exhibition and ensure they are complying with gallery guidelines
Assist the Operations Team with basic administrative tasks
Skills:
Enjoy interacting with the public and working with people of all backgrounds
Organized, independent worker with a basic understanding of Google docs, spreadsheets, and calendars and comfortable working with numbers
Interest in art gallery or museum administration and/or nonprofit management
Time commitment: 10–15 hours per week, Tuesday–Saturday. Assistance with at least two events per month required.   

Residency Program Administration Intern
Responsibilities:
Assist with planning and production of Open House / Open Studios and other Residency Program events
Assist with gathering alumni news
Assist with administration such as data input, research, and organizing information
Skills:
Proficiency in Google Forms and Documents
Experience with Adobe Creative Suite a plus
Passion for working directly with artists
Desire hands-on experience in residency program support
Time commitment: 8–10 hours per week, Monday–Friday. Assistance with two public events per month is required.
Questions about the Bemis Center Internship Program? Contact Abby Fogle at 402.341.7130 x 24 or abby@bemiscenter.org.