Taraneh Fazeli, curator, educator, editor, and researcher from New York, NY, served as Bemis Center's Curator-in-Residence from January–December 2018. During her residency she curated two exhibitions, Sick Time, Sleepy Time, Crip Time: Against Capitalism's Temporal Bullying and I let them in. Conditional Hospitality and The Stranger. She also presented public programs and served as a professional resource for artists participating in the Bemis Center's residency program as well as the Greater Omaha arts community.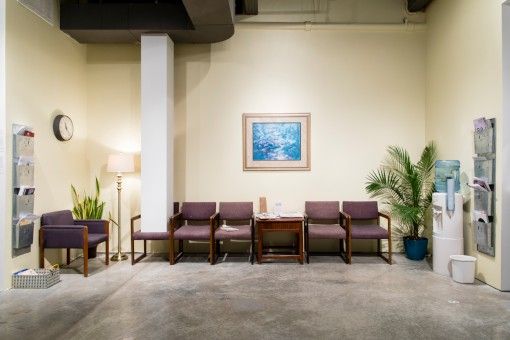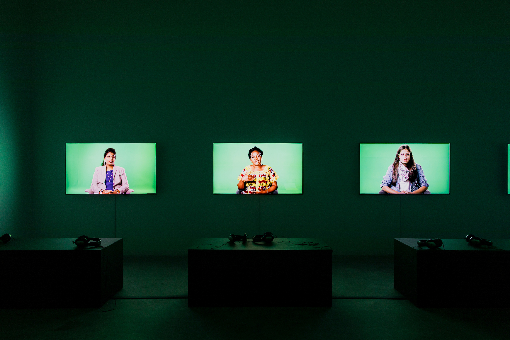 Fazeli's practice, emerging from institutional critique and radical pedagogy, engages art as a site for prefigurative politics, critical discourse, and somatic healing. For the past fifteen years she has investigated what it means to do institutional critique from within arts organizations, be it as Managing Director of the meta-institution e-flux or when re-imagining long-form arts publishing online as a Contributing Editor to Triple Canopy. Building on this, during her time at The New Museum for Contemporary Art she worked on new forms of exhibitions, events, seminars, and residencies that enable artistic production to be co-constituted with publics and practitioners from other disciplines. Subsequently, as a freelance curator, she's continued organizing configurations of objects and experiences to explore the relationships of groups, bodies, and objects within various social and political systems and institutional bodies.
Fazeli was a 2017 Curator-in-Residence at the Jan van Eyck Academie in Maastricht, Netherlands and a 2015–17 Critic-in-Residence at the Museum of Fine Arts, Houston's Core Residency Program. She has taught at the City College of New York and has been a visiting critic and guest lecturer at schools and arts residencies. She studied art at The Cooper Union for the Advancement of Science and Art, NYC, and sociology at CUNY Graduate Center, NYC. Fazeli is a member of Canaries, a group of people with autoimmune conditions, and Pedagogy Group, a collective of socially engaged art educators.
The 2018 Curator-in-Residence program was made possible by Carol Gendler and the Mammel Foundation. Additional support was provided by the National Endowment for the Arts and The Andy Warhol Foundation for the Visual Arts.
Fazeli was selected from a national pool of 59 applicants. All applications were reviewed by a five-person panel including Karin Campbell, Phil Willson Curator of Contemporary Art, Joslyn Museum, Omaha, NE; Chris Cook, Executive Director, Bemis Center for Contemporary Arts, Omaha, NE; Alex Priest, Exhibitions Manager, Bemis Center for Contemporary Arts, Omaha, NE; Risa Puleo, Independent Curator and 2017 Curator-in-Residence, Bemis Center for Contemporary Arts, Omaha, NE; April Watson, Curator, Photography, Nelson Atkins Museum, Kansas City, MO.