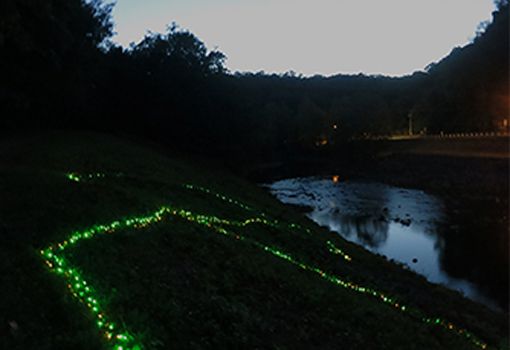 January 13–April 8, 2016
Toisha Tucker was born in Oklahoma. She is a conceptual artist and creative writer. She received her BA in Philosophy and History with a concentration in English Literature from Cornell University in 2002, her Post Baccalaureate in Visual Arts with distinction from UC Berkeley Extension in 2009, completed additional coursework at SAIC in 2010 and in 2013 received her MFA from the University of Pennsylvania's Graduate School of Design. She has exhibited in San Francisco, Philadelphia, Los Angeles, New York and Verona. Toisha is an Affiliated Fellow of the American Academy in Rome and currently resides in the Northeastern United States. In spring of 2016, she will be in residence at the Bemis Center for Contemporary Arts and participating in the Neo Future residency at Arteles creative center in Finland.

Toisha's work deals largely within epistemological, literary and linguistic investigations. She is particularly interested in how we can illuminate and re-imagine our perceptions and manifestations of social constructions and her works have addressed a spectrum of themes including: time, memory, collective conscious, personal dystopia, nostalgia, feminism, identity and the search for contentment. Toisha's current work reacts to contemporary societal events and explores transhumanism and identity within an epistemological context. Ultimately, she is interested in identifying the shared tenets of human-ness and how we can continue to diffuse those traits in technologically-dependent future realities in which she explores her conception of technology as a prosthetic limb of desire and disability.