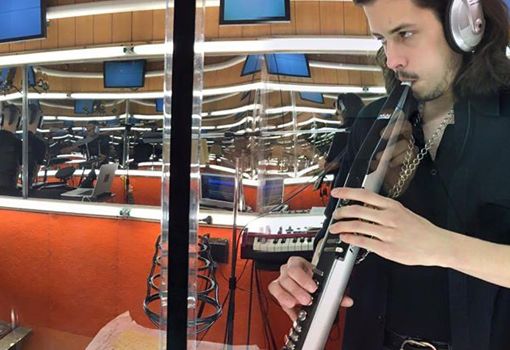 April 27–May 6, 2016
Shoshona Currier is the Director of Performing Arts for the Chicago Department of Cultural Affairs and Special Events. In her four years with the department she has been integral in the development and integration of dance and theater into Chicago's civic programming. She created and curates SpinOff, a festival of contemporary dance made in the Midwest and OnEdge, a series of boundary-pushing performance. She oversees a robust performance residency program at The Chicago Cultural Center.
Prior to her role at DCASE, Ms. Currier served in Producer positions at Dance New Amsterdam  and Performance Space 122 in New York City. She has worked as an independent producer and director for ten years, touring performances nationally and internationally and working with such artists as Anne Bogart, Richard Maxwell, Charles Mee, Adam Rapp, Deb Margolin, and Judith Malina and the Living Theater. Shoshona holds degrees from the American Academy of Dramatic Arts, and the New School University and was a member of the inaugural class of the Institute for Curatorial Practice in Performance at Wesleyan University. She has taught, directed, and lectured at New York University, Wagner College, Ramapo College, and The American Academy of Dramatic Arts. Ms. Currier is an Advisor for the New England Foundation for the Arts' National Theater Project, a Consortium Member of the Chicago Dancemakers Forum and serves on the board of High Concept Labs in Chicago. Iin Fall of 2016 will be a guest faculty member at the University of Chicago in Theater and Performance Studies.