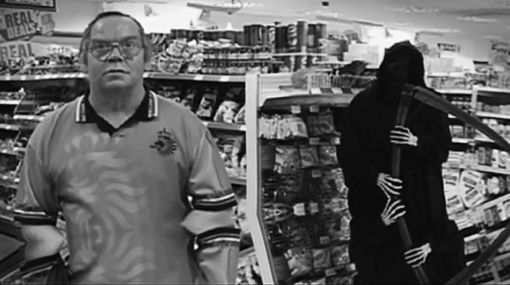 May 18–August 12, 2016
Davis, CA + Mexico City, Mexico
In their own artistic practice as well as when working collaboratively, Humberto Duque (Mexico City) and Nick Deamer (Northern California) share a thrill for the absurd and for an acid sense of humor. Their creative process includes TV sitcoms, movies, music videos, phone call pranks, and clips that advertise delirious workout sessions that are scrutinized and pushed to the limit. This long distance two-way adventure serves as common ground for projects that question and often ridicule popular culture in an effort to open a parenthetical slit in the uniformity of everyday life. Some of their collaborative projects include a music video for the American rock band The Lumerians, a sound intervention at Galeria de Comercio in Mexico City, and an experimental video awarded at Film by Music 2013, Yamaguchi Center for Arts and Media in Japan. They're currently working on a project that involves a sequence from the movie No Country for Old Men.