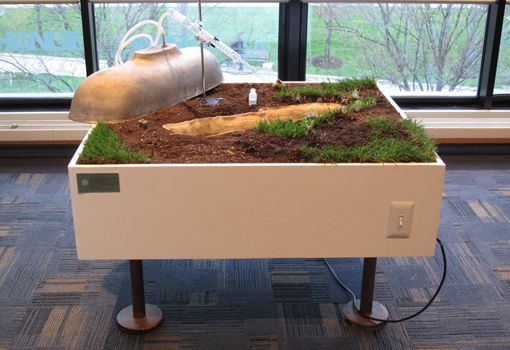 Long Island City, NY
July 8 - August 12, 2016
Misha Rabinovich is an artist, developer, and educator using participatory installation and transdisciplinary collaboration to investigate the idea of waste as a cultural construct. His ongoing collaboration with artist Caitlin Foley resulted in exhibitions at the New Museum's Ideas City Festival and the Elizabeth Foundation of the Arts in NYC, among others. He collaborated with data scientist Yogesh Girdhar to stage an ordering intervention in a dataset of 100 top movies. Rabinovich was born in Moscow, Russia and worked between New York and Los Angeles before settling in the Boston area where he serves as Assistant Professor of Interactive Media at UMass Lowell. He holds a BS in Electronic Art from Rensselaer Polytechnic Institute and an MFA from Syracuse University. His work has been exhibited in North America and Europe and he also held residencies at such places as Flux Factory in NYC, A-Z West in Joshua Tree, CA, and McGill University's Centre for Intelligent Machines in Montreal.