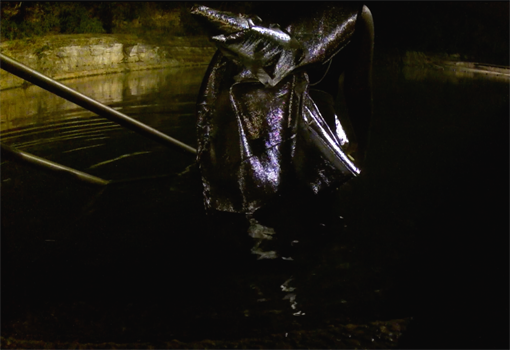 January 13–April 8, 2016
Joy Moore is a Texan artist with degrees in Sculpture and Psychology from the University of Houston; and graduate certification in Studio Art from Maryland Institute College of Art.

As observer, modifier, and subverter, she generates visual and performative inquiries of human conditions. Current investigations include access, miscommunication and strategies for living less contentiously with other beings of the world. Of special interest are autodidactic strategies and creative pedagogies for the 21st century. Currently concocting: Aqua-investigations and not-so-synchronized swim events for first-time adult learners.